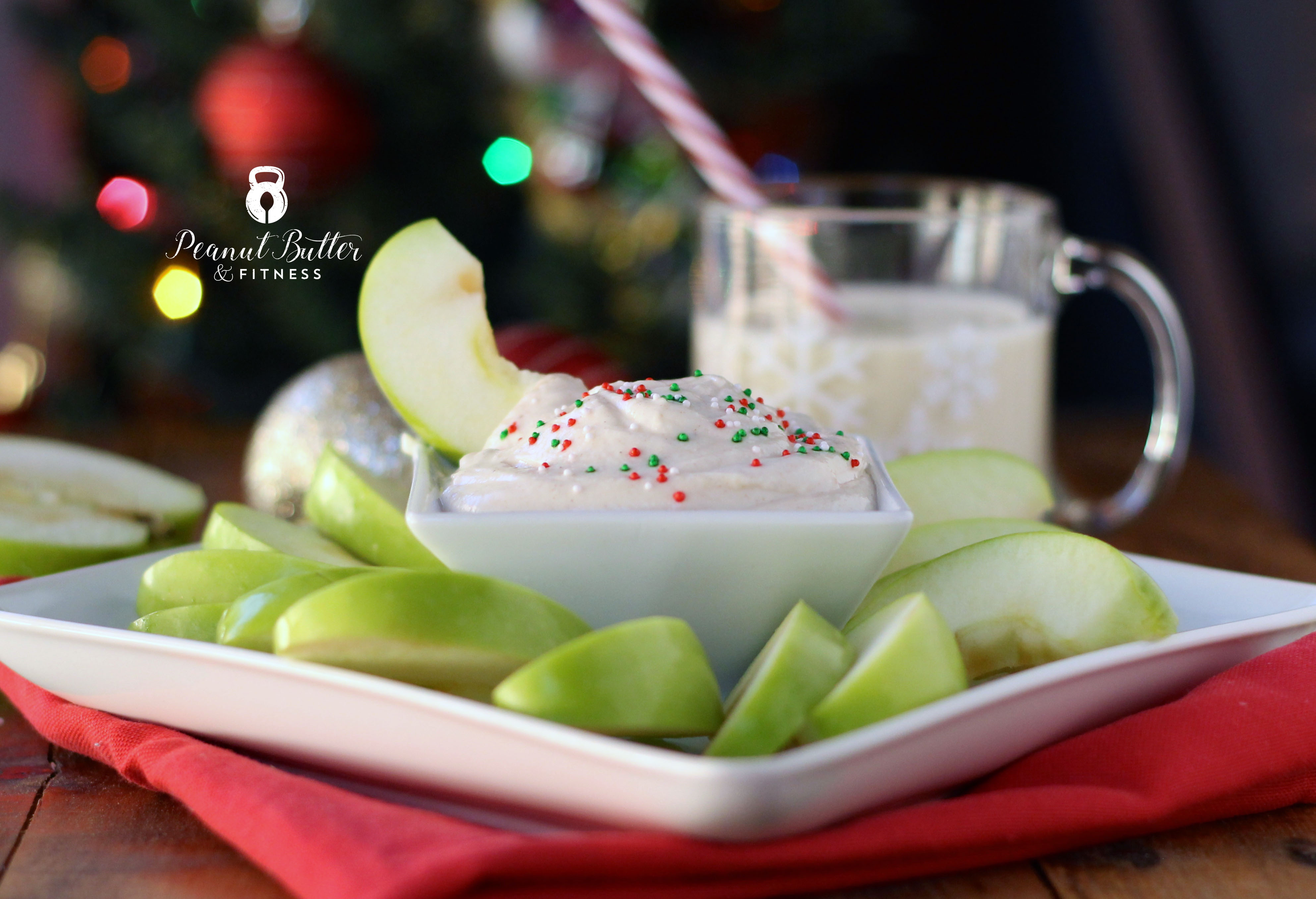 Today I'm continuing my countdown to Christmas with this easy-peasy Eggnog Protein Dip!  This is such a quick and easy way to make your health-conscious/fit friends happy at the party…just bring them something packed with protein that they can snack on without feeling guilty.  You can even add some graham crackers to the spread to make everyone happy.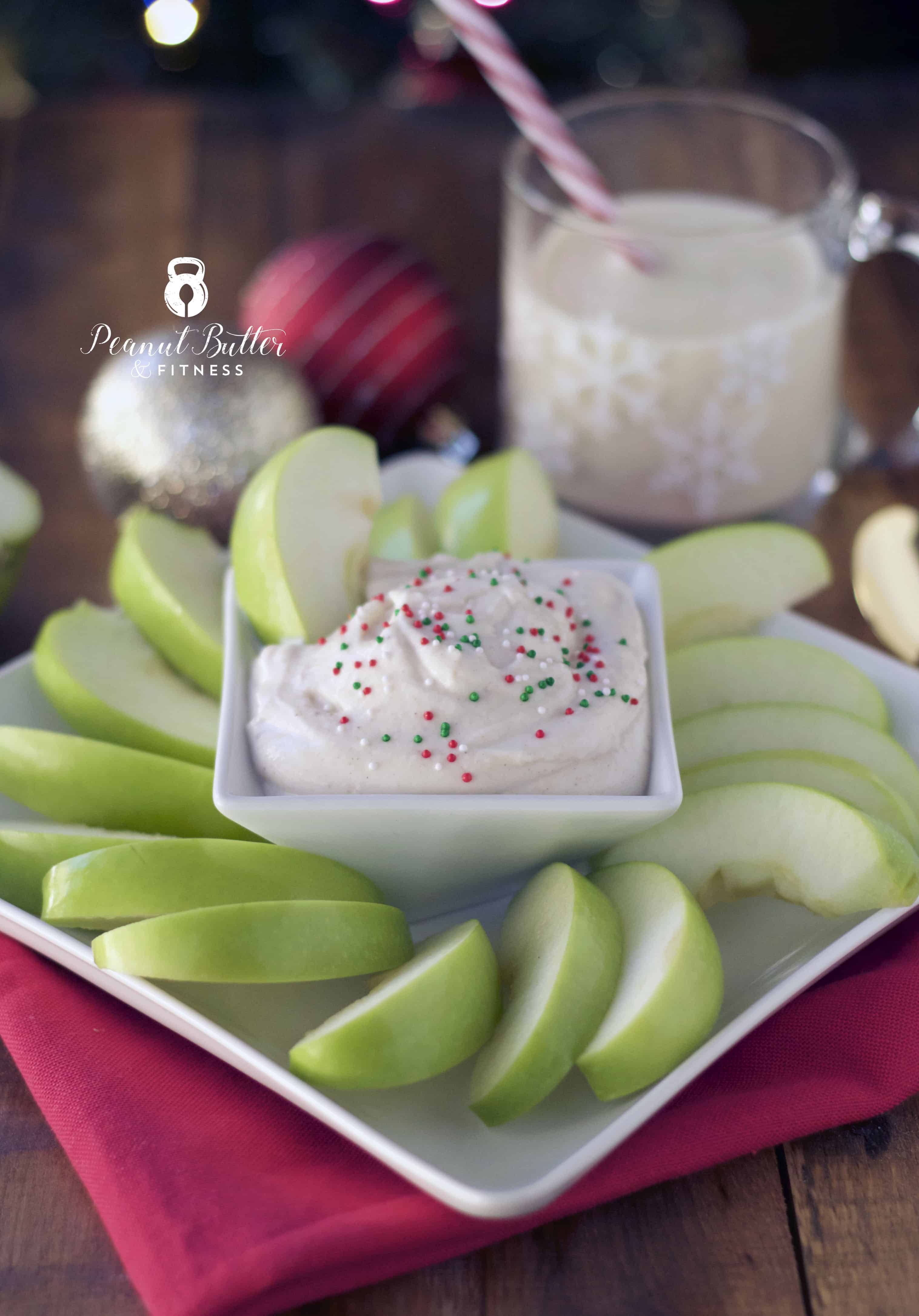 I used casein protein powder in this dip to make it nice and thick since the eggnog is pretty liquid-y for a dip.  Casein makes things creamy and dreamy and smooth, so I don't really recommend substituting with whey protein for this recipe.  I topped off my dip with these cute little Christmas sprinkles, but as you can see, they started to lose their color after a few minutes :/  Feel free to pretty up the plate with other festive decorations or some heartier sprinkles.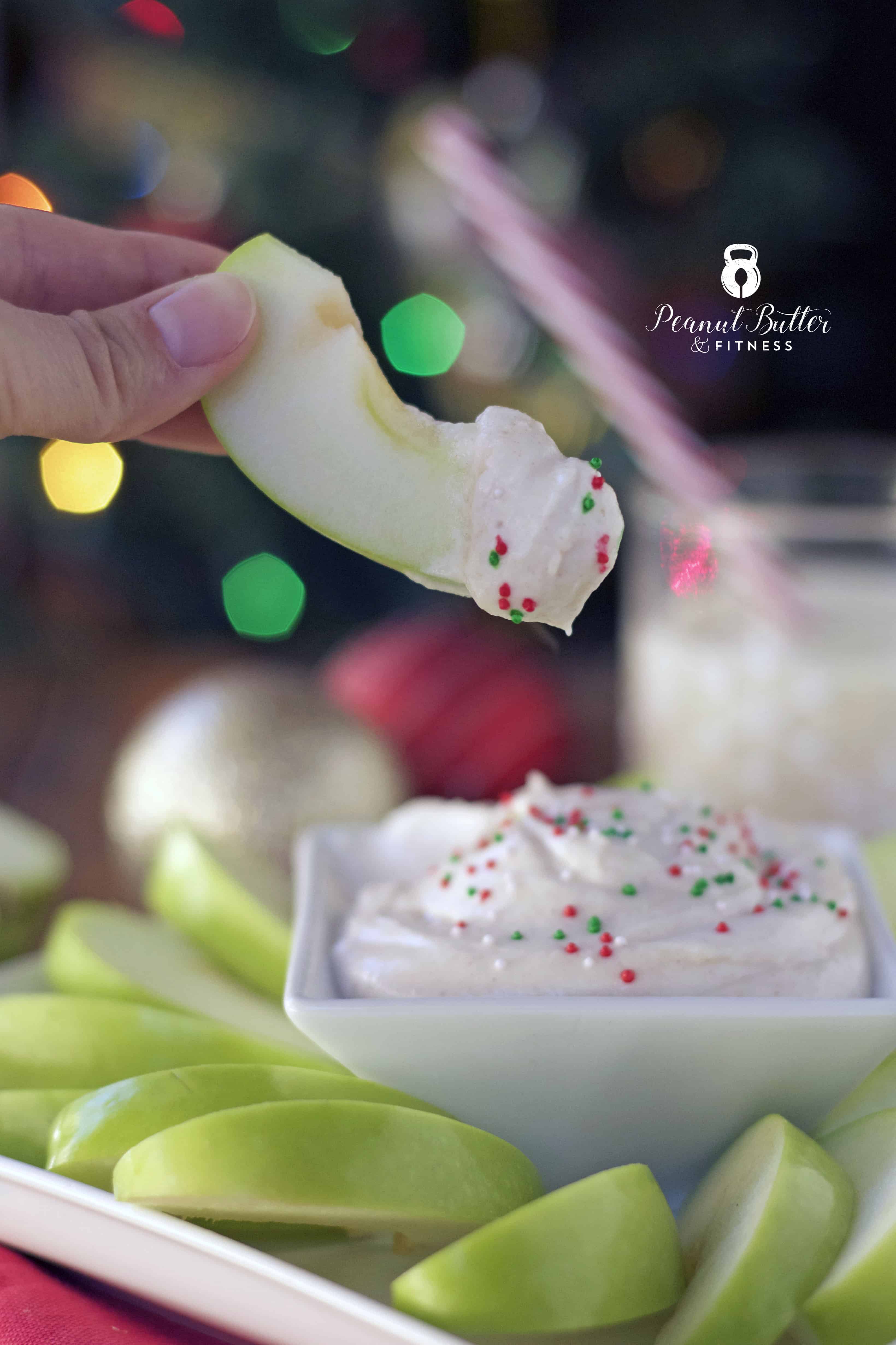 Only 5 days till Christmas!  I think I've got a cookie recipe up my sleeve for tomorrow 😛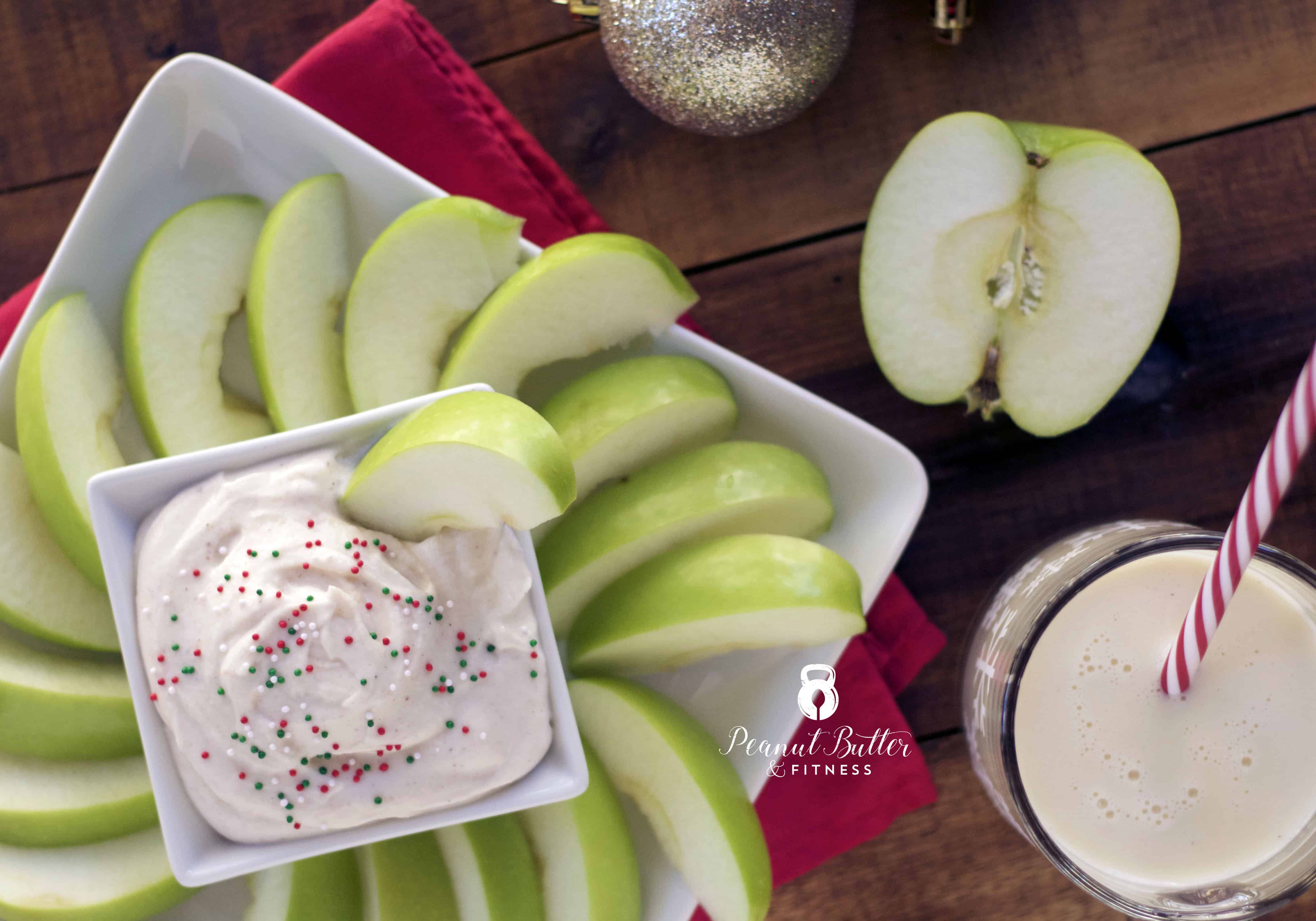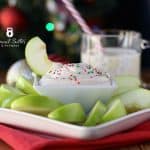 Eggnog Protein Dip
Prep Time 10 minutes
Total Time 10 minutes
Servings 6
Calories per serving 62 kcal
Ingredients
1 cup Dannon Light and Fit Vanilla Greek Yogurt
1/2 cup light eggnog (I used Trader Joe's)
1/4 tsp ground cinnamon
1/4 tsp ground nutmeg , scant
Instructions
Whisk eggnog and casein powder until smooth. Mix in yogurt, cinnamon and nutmeg until smooth.

Serve with apple slices or graham crackers.
Recipe Notes
This recipe yields about 2 cups of dip.  Each serving is 1/3 cup.
Nutrition Facts
Eggnog Protein Dip
Amount Per Serving
Calories 62
% Daily Value*
Cholesterol 10mg3%
Sodium 37mg2%
Carbohydrates 6g2%
Sugar 5g6%
Protein 9g18%
* Percent Daily Values are based on a 2000 calorie diet.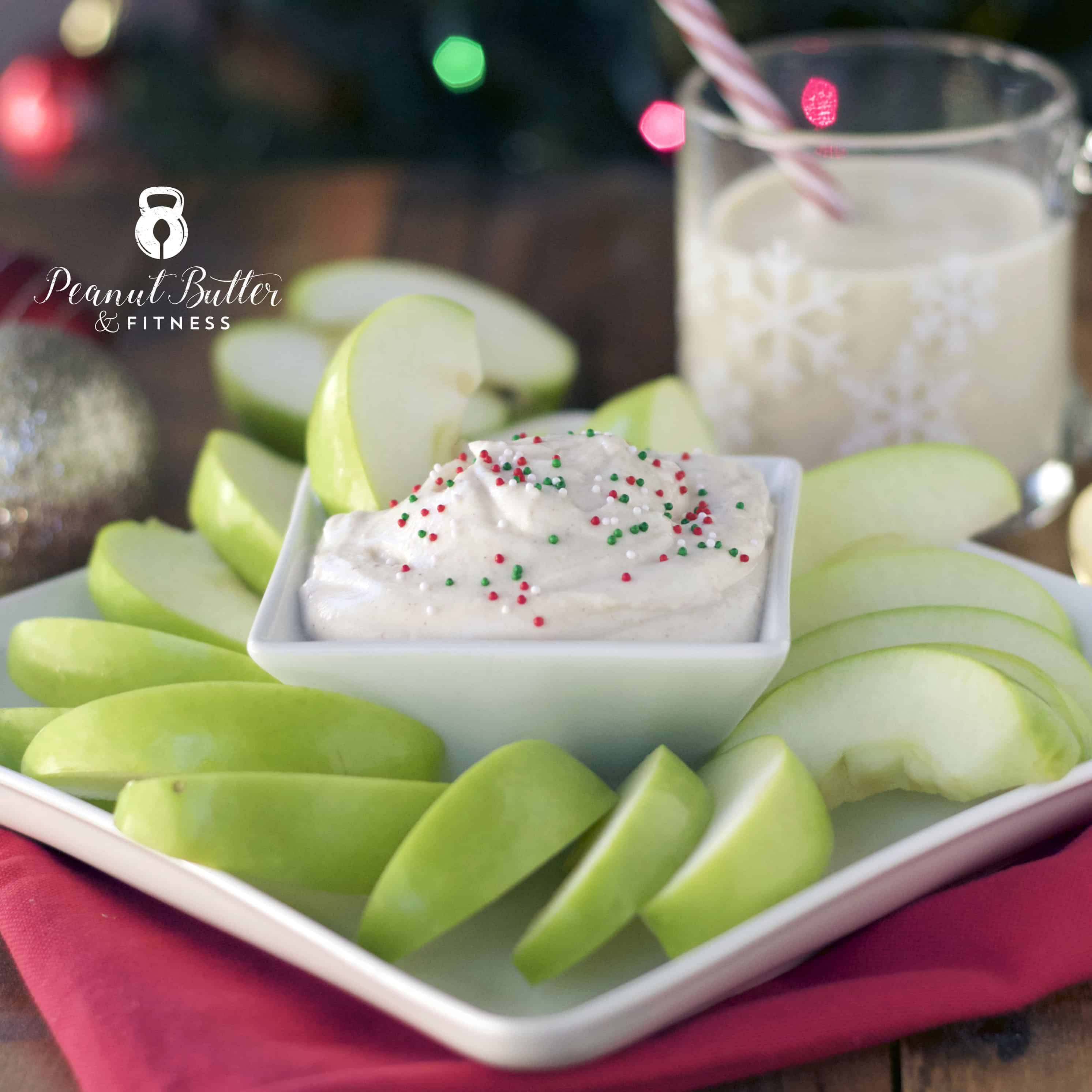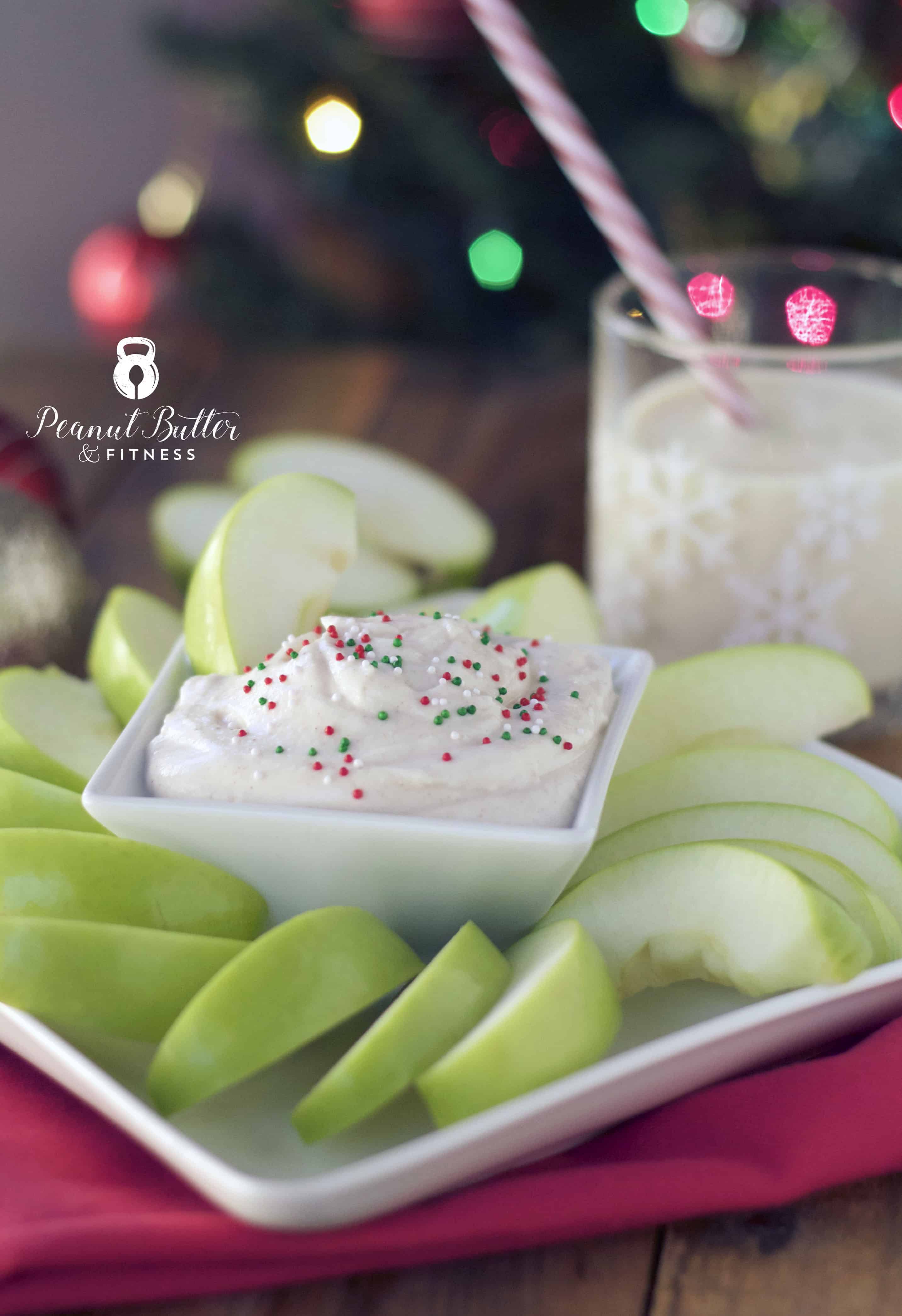 SaveSave