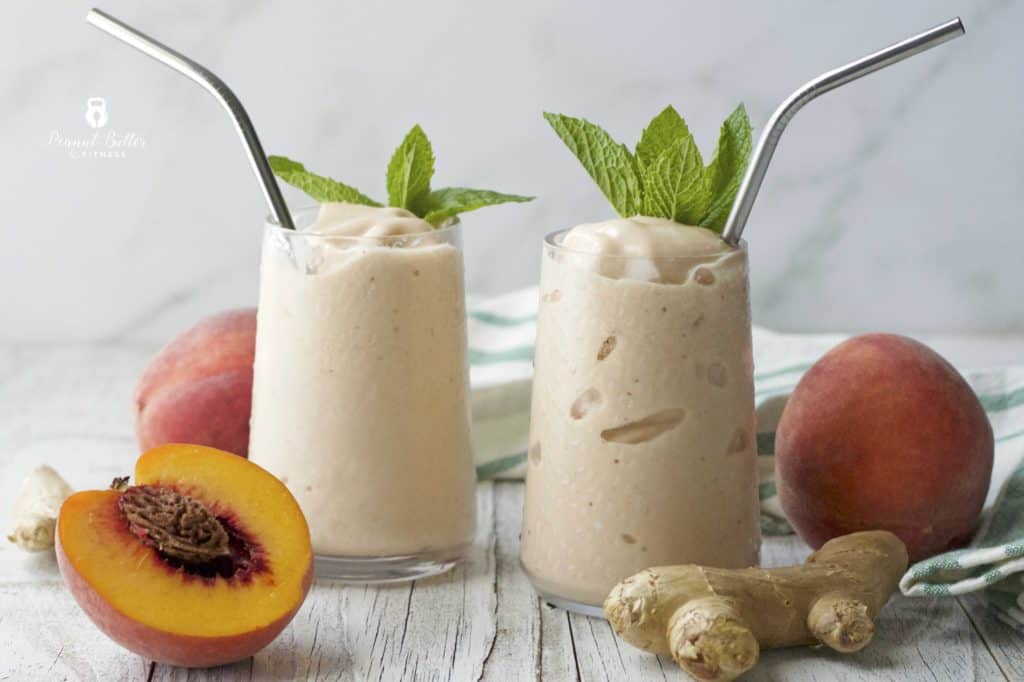 It's the end of summer and we all know what that means…we've arrived at the tail end of the best summer fruits and veggies.  If that batch of peaches you brought home from the farmers' market are ripening too fast for you to eat, here's an idea: slice them up and freeze them to make some of these yummy, dairy-free Peach Ginger Protein Smoothies.
Instead of that typical yogurt tanginess that often accompanies smoothies, with this one you'll get a fresh ginger zing along with that beautiful peach sweetness.  I added a little bit of frozen banana in there to get some of that crazy creaminess you can see in the photos here.  Even though there's no dairy 'round these parts, these smoothies are creamy and dreamy like a milkshake.  Enjoy!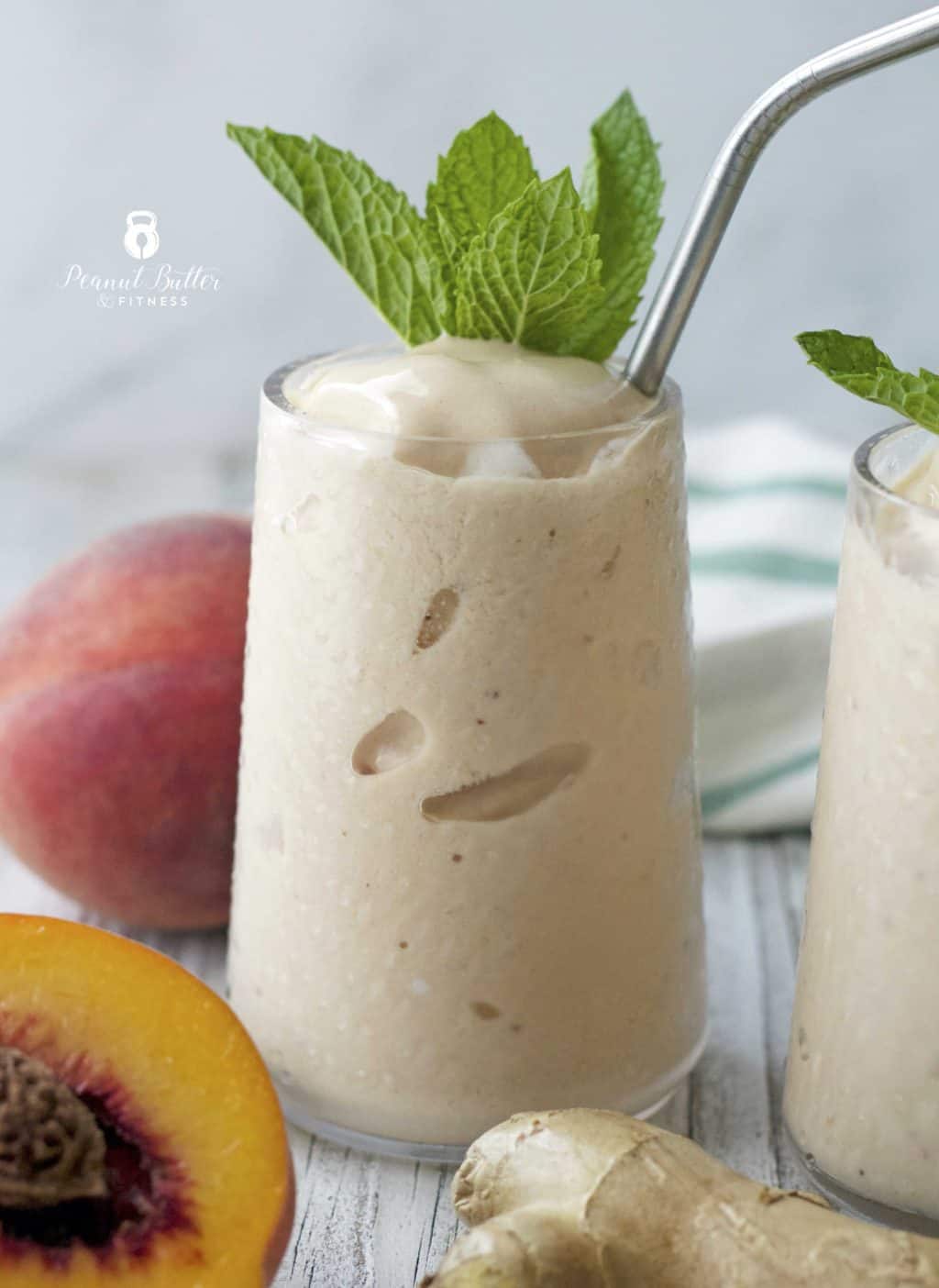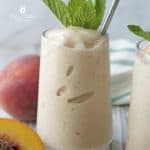 Dairy-Free Peach Ginger Protein Smoothie
Prep Time 10 minutes
Total Time 10 minutes
Servings 2 smoothies
Calories per serving 217 kcal
Ingredients
2/3 cup light coconut milk frozen into cubes
2 1/2 medium peaches, peeled, sliced, and frozen (280 grams)
1/2 small banana, peeled, sliced, and frozen (40 grams)
4 scoops Sports Research Collagen Peptides (44 grams)
1" knuckle of fresh ginger or 1 tbsp ginger paste
1/3 cup unsweetened vanilla almond milk
Optional: Enough ginger beer to blend
Instructions
Add all ingredients to a blender and pulse until smooth. If your blender is having trouble, you can top it off with some ginger beer until it blends easily. If you don't have ginger beer, I'd recommend leaving some of the coconut milk unfrozen in order to make blending easier. I don't recommend just adding more almond milk as it will dull the flavors.
Nutrition Facts
Dairy-Free Peach Ginger Protein Smoothie
Amount Per Serving
Calories 217 Calories from Fat 45
% Daily Value*
Fat 5g8%
Sodium 173mg8%
Potassium 393mg11%
Carbohydrates 24g8%
Fiber 4g17%
Sugar 16g18%
Protein 22g44%
* Percent Daily Values are based on a 2000 calorie diet.