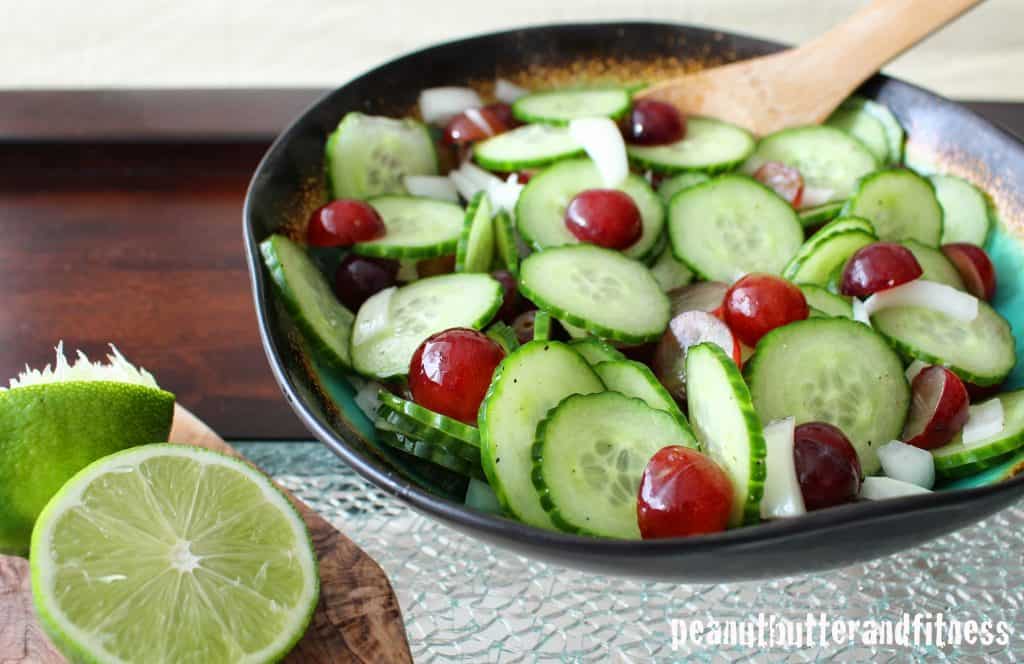 Here's a quick and easy twist on a side salad – it's low fat, low calorie and really refreshing.  It's great for a summer BBQ or just something different.  I paired mine with some shrimp for an easy meal and I couldn't get enough of this stuff.  The grapes, cucumbers and sweet onion pair really well together.  Add in a little sweetness with the dressing and it's a winner.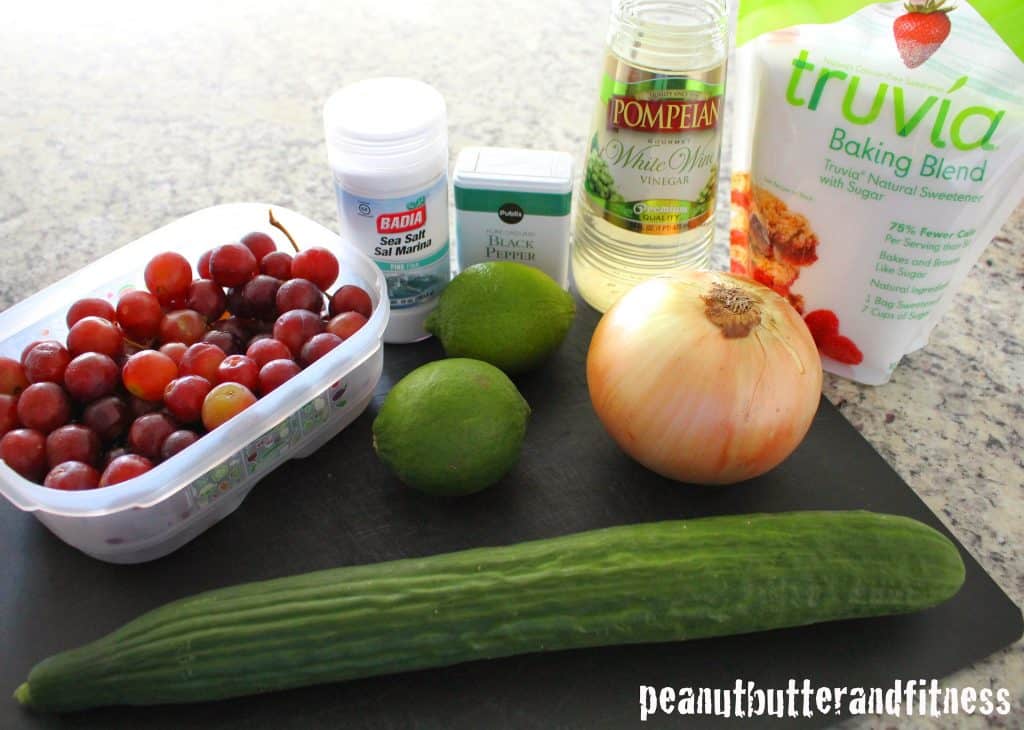 The only ingredient missing here is the honey.
I used an English cucumber for mine but a regular cucumber would work fine too.  I liked the lack of seeds in the English cucumber though – plus I think it held up better in the refrigerator after a few days without getting too juicy.  I think this is one of those things that tastes better after a night in the refrigerator once all the ingredients have had a chance to muddle together.
My mandolin slicer was set on 2 when I sliced up the cucumber for this, but I think next time I'll put it on 3 so it'll be easier to fork the cucumber slices.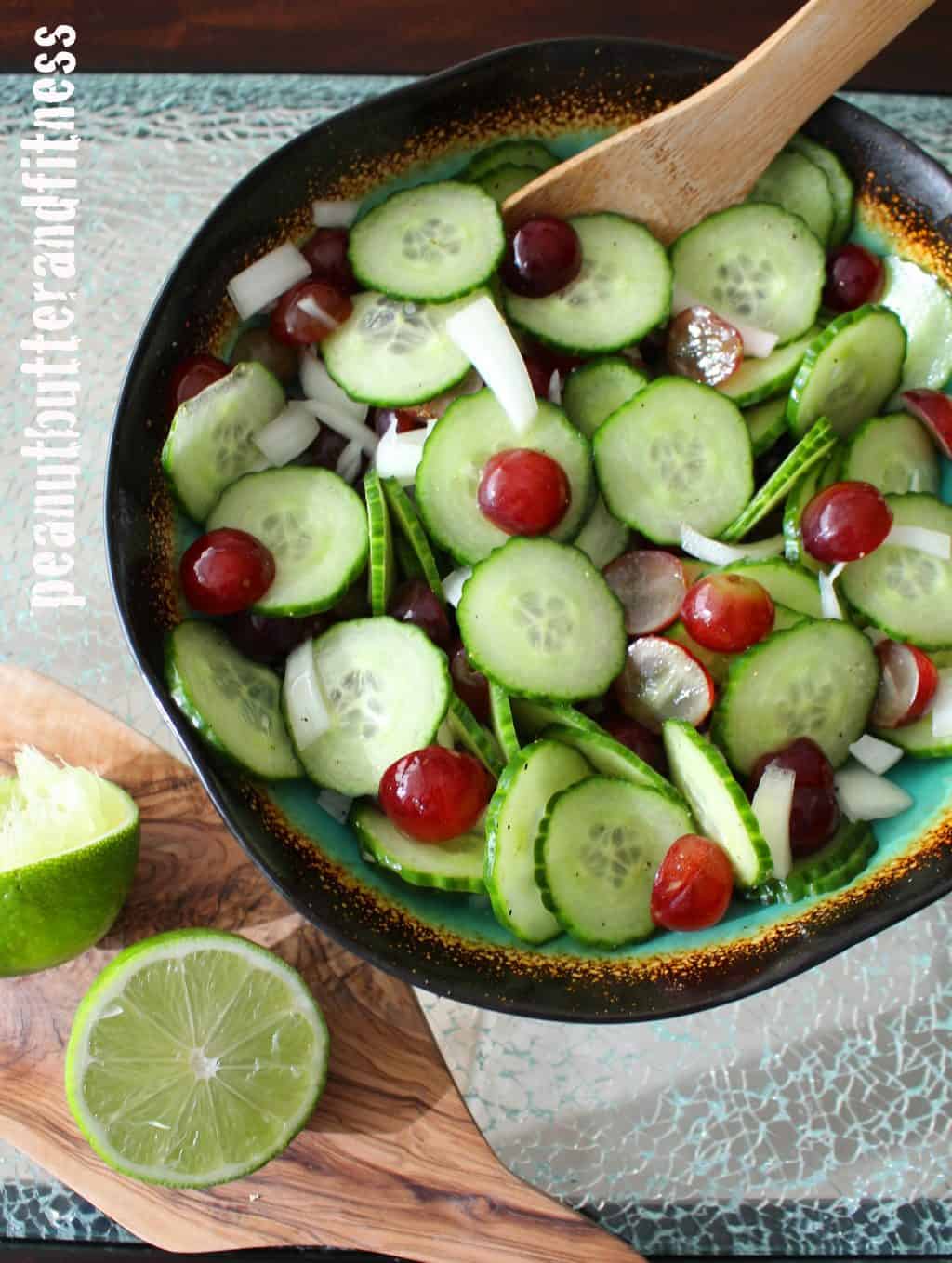 Cucumber Grape Salad
Servings: 5 • Calories: 69 • Fat: 0 g • Protein: 1 g • Carbs: 18 g • Fiber: 1.2 g • Sugar: 11 g • Sodium: 91 mg • Cholesterol: 0 mg
Ingredients:
1 large English cucumber, sliced

2 cups red seedless grapes, halved

1/2 cup sliced Vidalia onion

1/2 lime, juiced

1 tsp honey

2 tbsp white wine vinegar

1 tbsp Truvia baking blend

1/4 tsp sea salt

Black pepper to taste