Since the Black Bean Brownies from Chocolate Covered Katie were so delicious, I had to try the white bean blondie version.  I wasn't so sure about them when I first took them out of the oven and tried them, but the guys at work inhaled them!! As in half of them were gone by 8 am.  And strangely, I thought they tasted better the day after than they did fresh out of the oven. I had to adjust the cooking time because I was afraid they were going to burn since I didn't put them in an 8×8 pan like the recipe calls for, but I love the mini cupcake size!


Recipe time!


Chocolate Chip White Bean Blondies
(makes an 8×8 pan or 20 mini cupcake size)
1 1/2 cups chickpeas or white beans (1 can, drained and rinsed)
3/4 tsp baking powder
1/8 tsp baking soda
level 1/4 tsp salt
3/4 cup brown sugar or coconut sugar
2 tsp vanilla extract
1/4 cup ground flax or quick oats (I did a combo)
1/4 cup peanut butter (or other fat source)
1/2 cup semi-sweet chocolate chips
Preheat oven to 350 degrees. Blend all ingredients (except chips) until very smooth in a good food processor (not a blender). Mix in chips, and scoop into mini-cupcake cups. You can add some chocolate chips on top of the batter too, it looks extra yummy. Be careful how "textured" they are when you scoop them into the cups, they don't even out like cupcakes.  The peaks you give them before the oven will stay, so be careful since the "peaks" can burn.  Bake for around 25 minutes.  Allow to cool and eat 🙂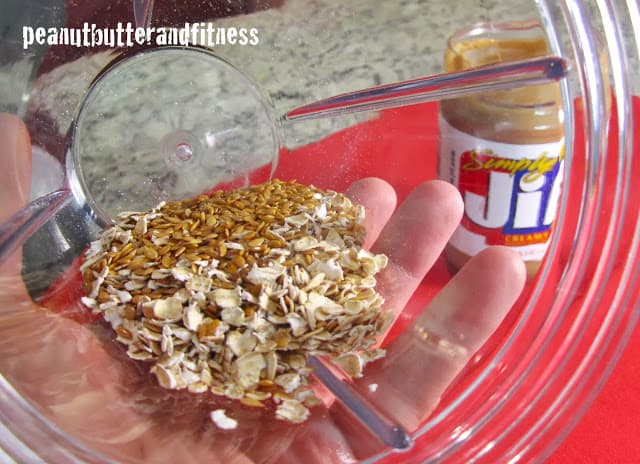 I substituted a little bit of the oats in the recipe with flax seeds for some extra nutrition.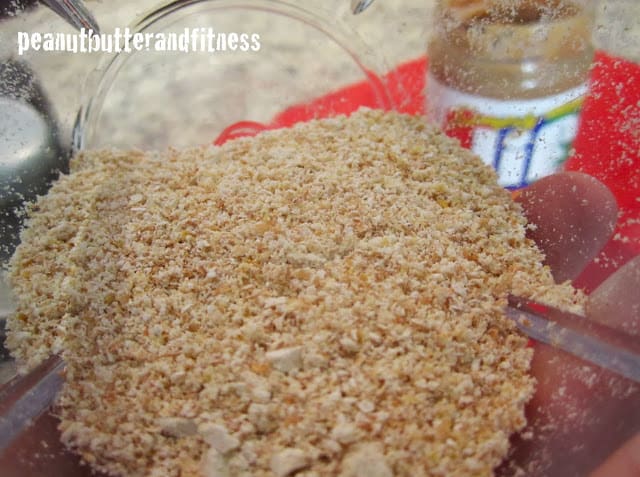 And then I ground them up in my Nutribullet with the milling blade.  Aha! This is the secret to making these and the black bean brownies truly smooth.  If you don't have a Nutribullet, throw the dry ingredients in the food processor first to chop them up a little better 🙂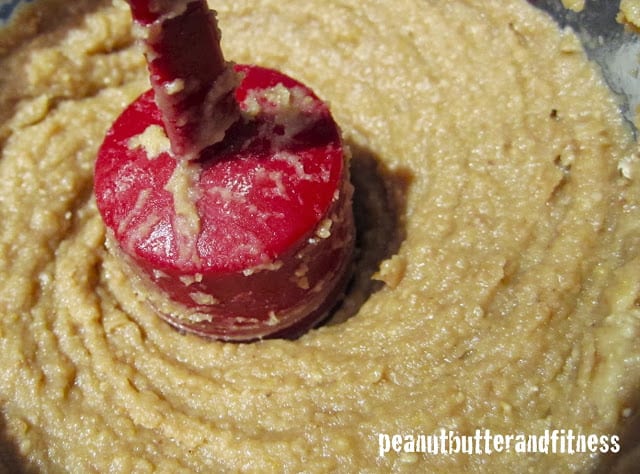 See? Much better this way.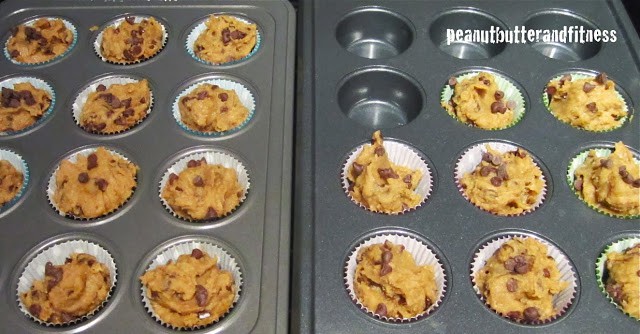 You can see how the texture stayed even through the baking process.