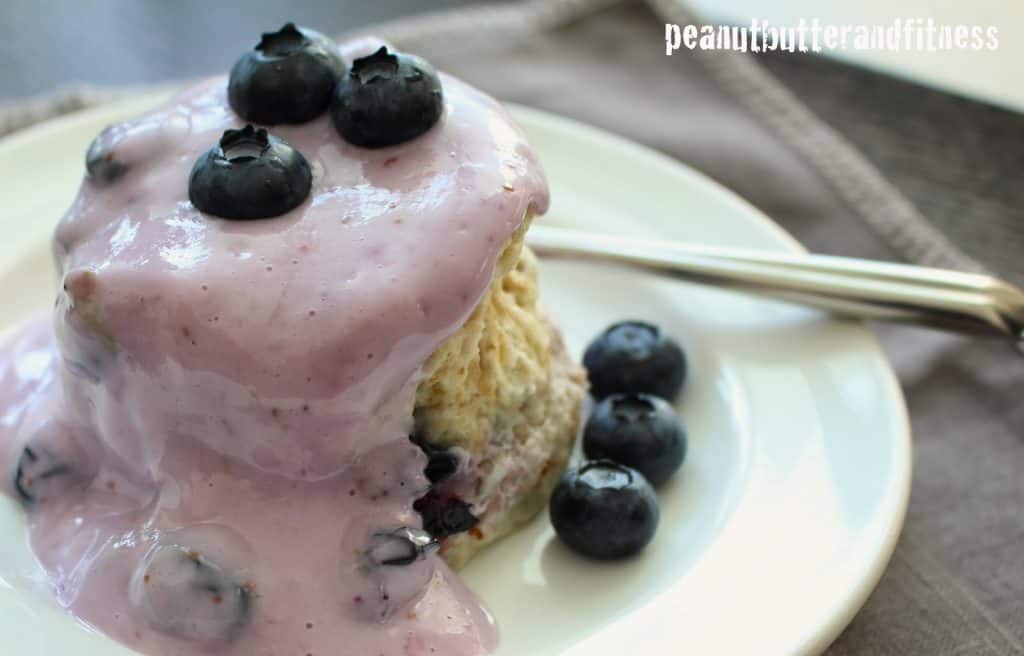 So I know I've posted a lot of sweets lately, but I promise there is real food coming soon! It is in the slow cooker right now actually 🙂  It's making my apartment smell so good…but it's also making me hungry.  So I whipped up this quick little mug cake to hold myself over until dinner.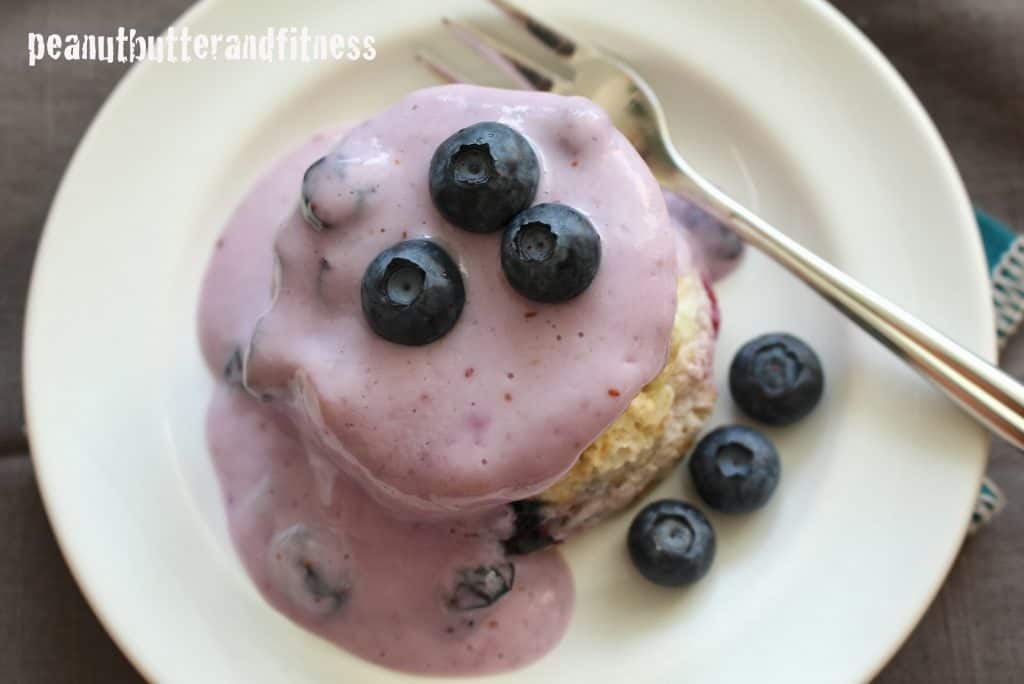 Even if you don't like almonds, trust me when I say you need to try this! I think the almond extract MADE this mug cake. With just a little bit of it in the cake and a little bit in the frosting, it adds a ton of flavor.  It really complements the fresh flavor of the blueberries.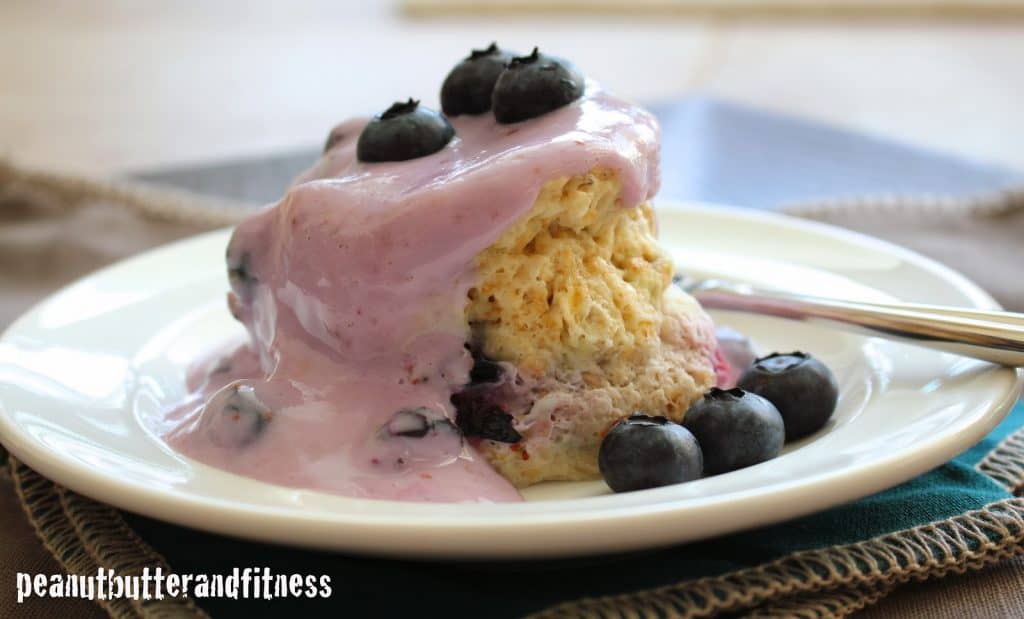 If you want to make your mug cake blue rather than just having blue spots, stick the blueberries that go into the cake mixture in the microwave for 10 seconds first and mash them up.  If you go that route, I would take about a teaspoon of applesauce out of the recipe though.  I went for the blue icing instead of a blue cake, but having the blueberries start out whole and then collapse inside of the cake landed me with a lopsided mug cake.  Oh well, it still tasted great!


Speaking of almonds…I started swapping unsweetened vanilla almond milk for fat free milk in my protein shakes and I am LOVING it! The taste and texture are actually way better, plus it cuts out about 60 calories and ups my calcium intake.  I'm thinking about making the switch in my cereal too 🙂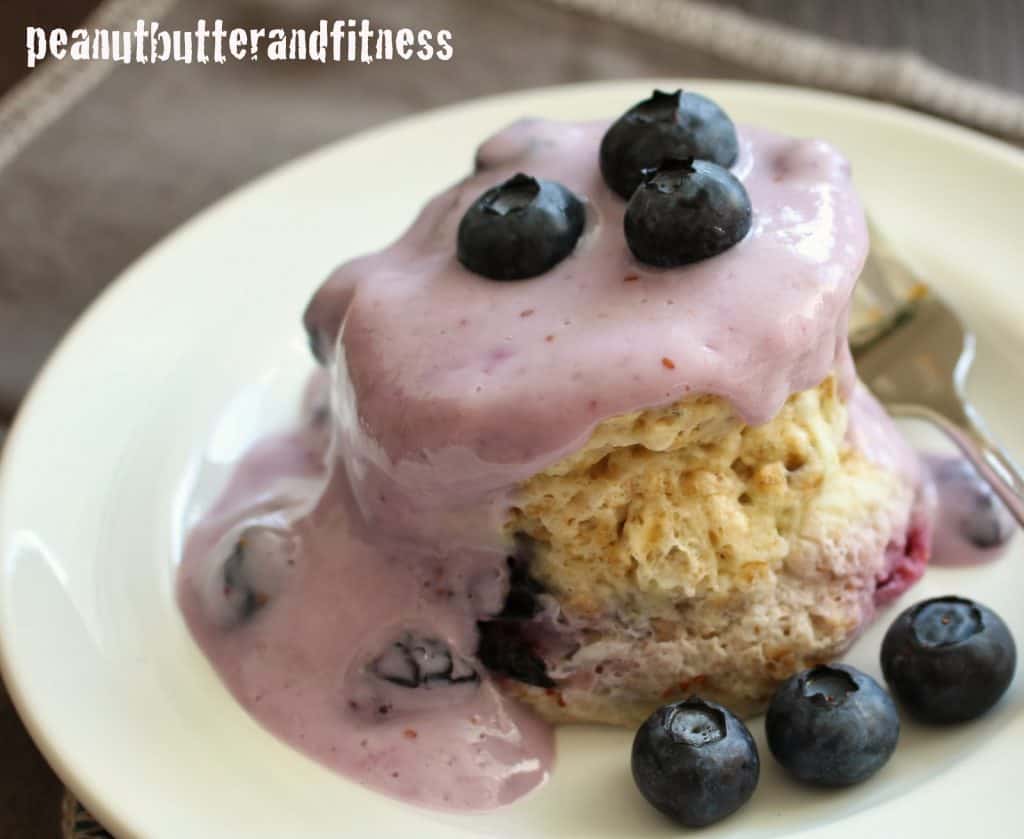 Blueberry Almond Protein Mug Cake
Servings: 1 • Calories: 138 • Fat: 1 g • Protein: 13 g • Carbs: 22 g • Fiber: 3 g • Sugar: 8 g • Sodium: 194 mg • Cholesterol: 1 mg
Ingredients:
2 tbsp quick oats
2 tsp vanilla protein powder
1 packet Truvia
1/4 tsp baking powder
1/4 tsp vanilla extract
1/8 tsp almond extract
2 tbsp unsweetened applesauce
2 tbsp blueberries
1 egg white
Frosting Ingredients:
5 tsp light vanilla yogurt (I used Activia)
1 tsp vanilla protein
2 tbsp blueberries
1/8 tsp almond extract
In a small microwave safe dish, heat 2 tbsp blueberries for 10 seconds in the microwave.  Mash the blueberries, then add 5 tsp vanilla yogurt, 1 tsp vanilla protein and 1/8 tsp almond extract.  Mix well.  Set aside in refrigerator.
In a small bowl, mix all ingredients except for the frosting ingredients.
Spray a large mug with non-stick cooking spray and add the cake mixture.  Microwave on high for 2 minutes and 15 seconds.
Remove the cake from the mug (if desired), and allow to cool for about 1 minute on a plate.  Top with frosting and serve immediately.