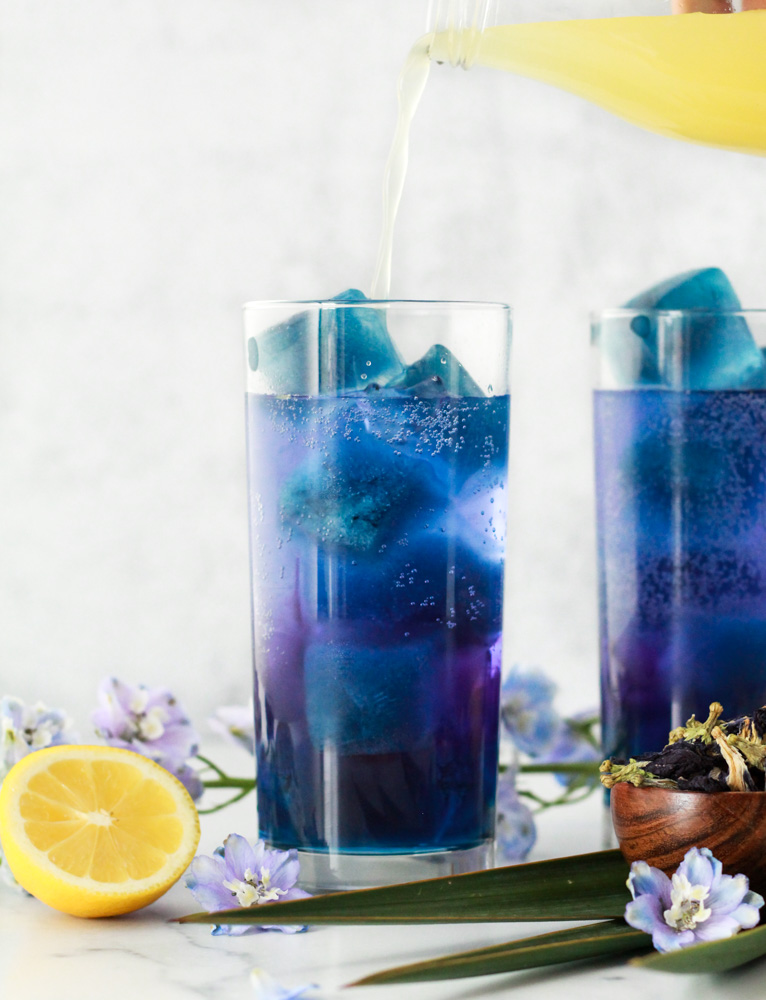 Jump to Recipe
Happy Friday, friends! For this week's edition of "let's keep things interesting during lockdown," I'm bringing you this GORGEOUS Color Changing Hard Lemonade! I'm a little late to the color changing drink party scene, but I recently (finally) bought some butterfly pea flowers to experiment with and I love love love them. Just look at those colors!
Here's how it works: you steep the flowers in some kind of liquid – it could be hot water, it could be cold, hard alcohol of some kind – and then you build your drink, saving the acidity for last. In this case, the acidity comes from the lemon juice. When you pour it in, the chemical reaction with the butterfly pea flowers causes the blue to turn into a pretty array of purples and magentas.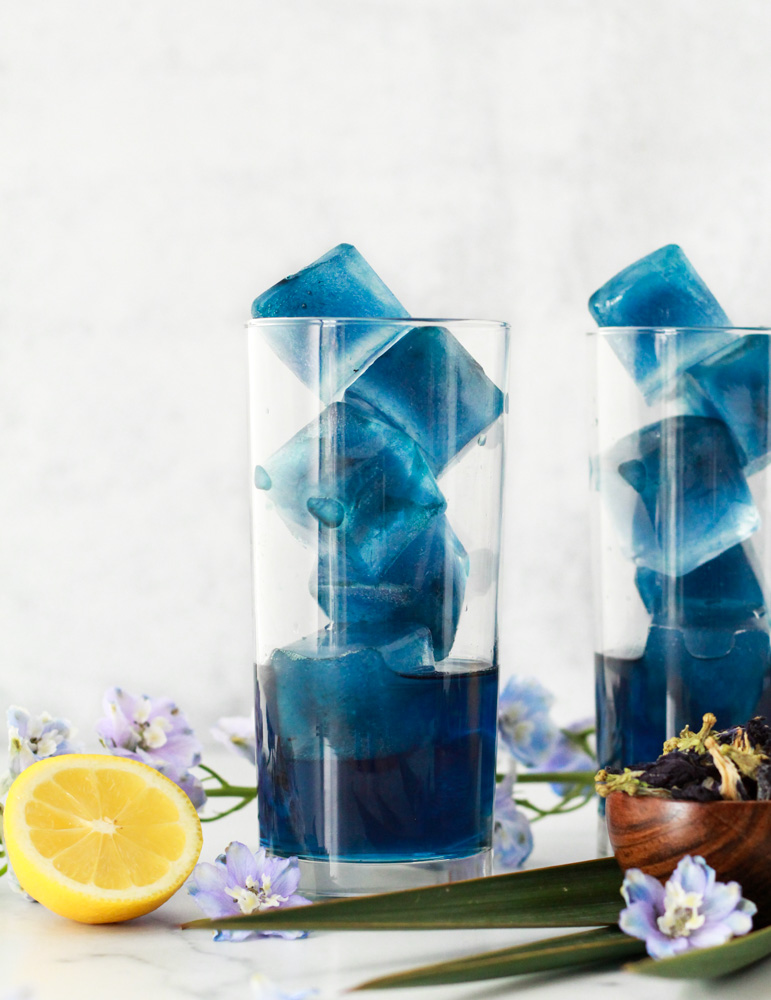 I decided to go for the gold here and made blue ice too. Isn't it pretty?!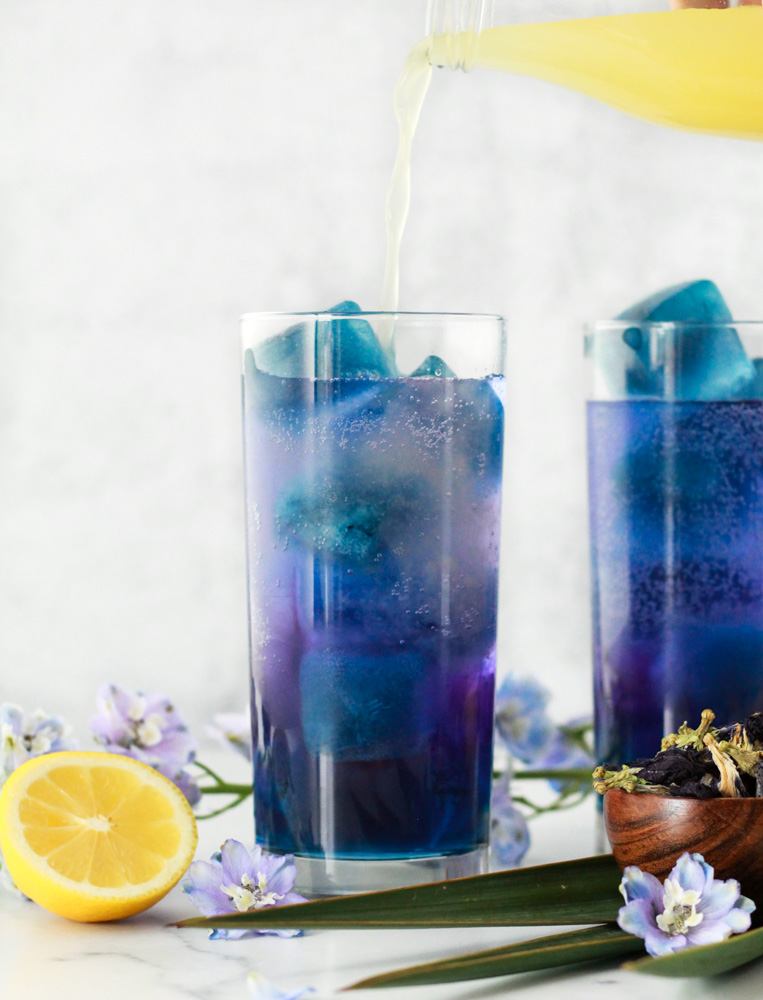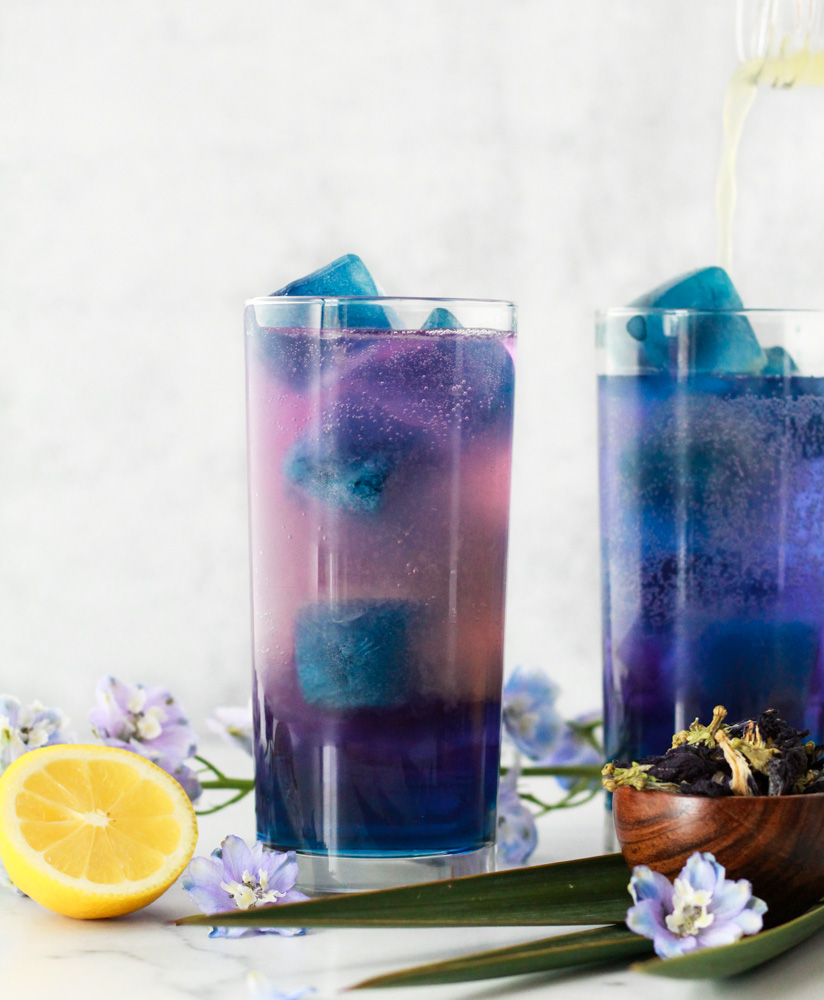 You can see that the blue simple syrup stays on the bottom of the glass because it's more dense. This means that you can keep the color separation until you stir it up with a straw! Please don't use plastic straws, btw – there are a ton of great reusable straws out there.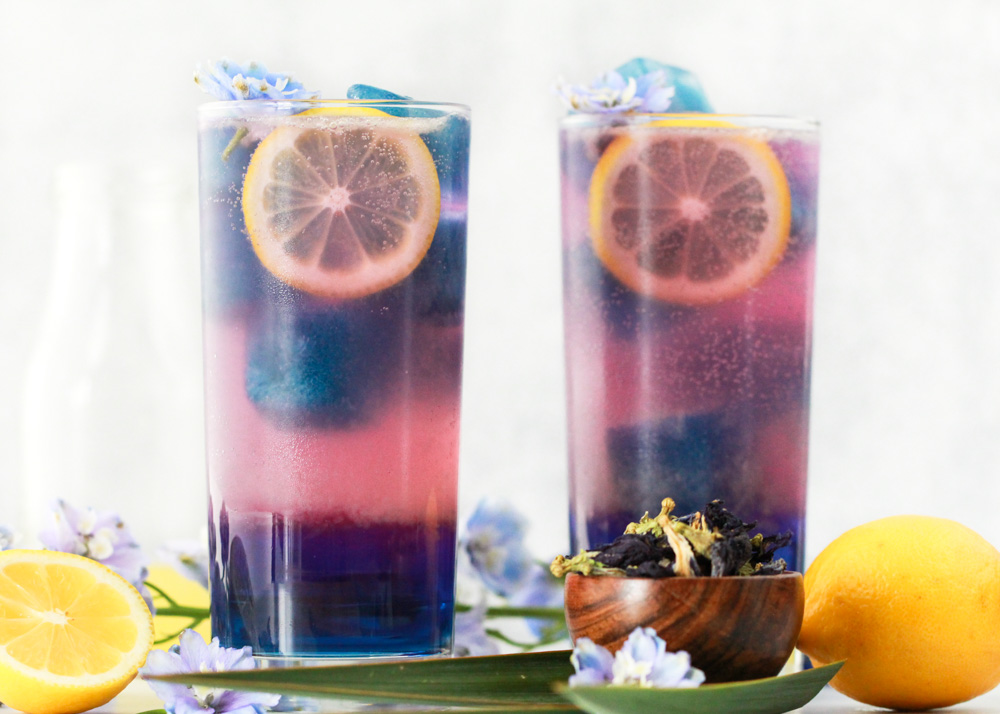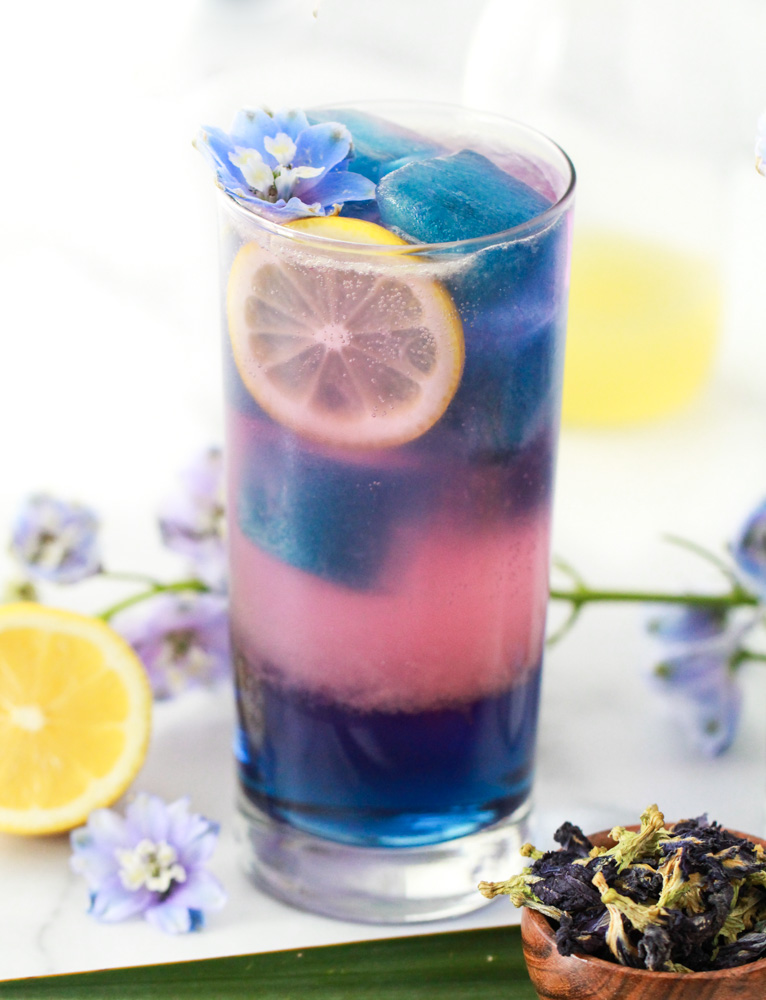 And here it is, fully mixed up! Cheers!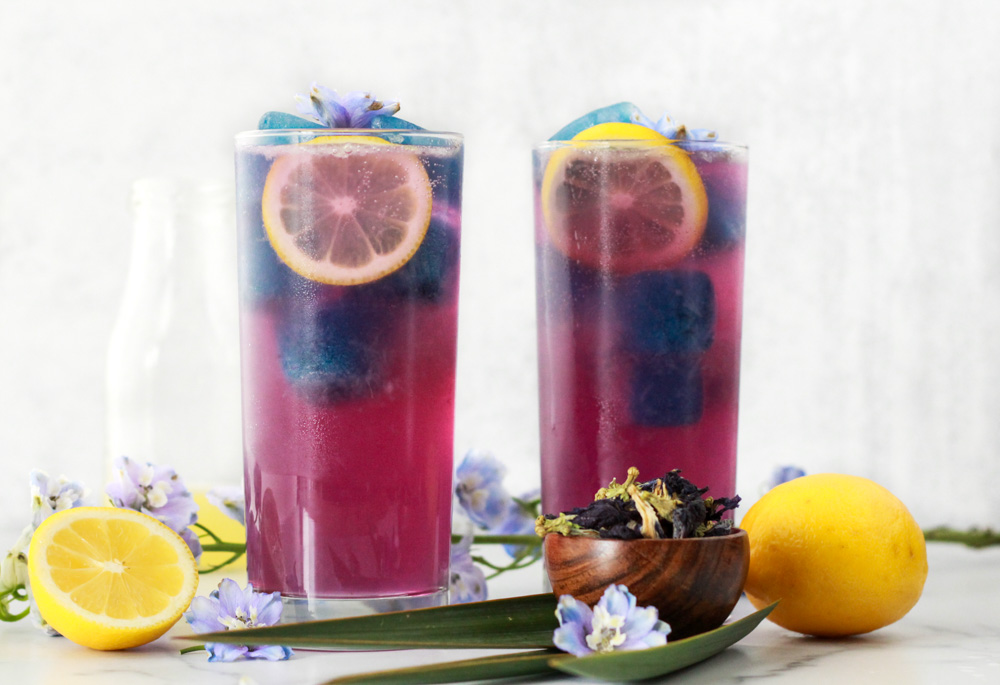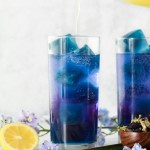 Color Changing Hard Lemonade
Prep Time 5 minutes
Cook Time 10 minutes
Total Time 15 minutes
Servings 3 servings (~6 oz per serving)
Calories per serving 168 kcal
Ingredients
6 oz sparkling water
4 1/2 oz vodka
4 oz lemon juice
2 oz water
1/4 cup sugar (48 grams)
1 tbsp dried butterfly pea flowers (plus more if making blue ice)
Instructions
(Optional) To make blue ice, bring about 2 cups of water nearly to a boil. Add 1 tbsp of butterfly pea flowers to the hot water and steep for 10-12 minutes until a deep blue color is achieved. Pour into silicone ice cube molds and freeze overnight.

Add water and sugar to a small pan and bring to a boil. Stir until sugar is dissolved, then remove from heat and add butterfly pea flowers. Steep for 10-12 minutes until a deep blue color is achieved. Strain flowers out of simple syrup and set aside to cool.

Add ice to a highball glass, then pour blue simple syrup into the glass. Add vodka and sparkling water next.

Provide lemon juice in a separate container to your guests/friends and have them pour it into the glass just before drinking. The acidity in the lemon juice is what changes the color to purple, pink, and magenta. Stir with a reusable straw and enjoy!
Nutrition Facts
Color Changing Hard Lemonade
Amount Per Serving
Calories 168
% Daily Value*
Potassium 34mg1%
Carbohydrates 19g6%
Sugar 17g19%
* Percent Daily Values are based on a 2000 calorie diet.
For my macro trackers out there, I wasn't able to create a My Fitness Pal barcode for this recipe since I would have had to decide for you whether to put the alcohol calories in as carbs or fats – that's up to you! The 19 grams of carbs listed here are just for the sugar in the lemon juice and simple syrup. For my non-macro trackers, here's more info on what I'm talking about.