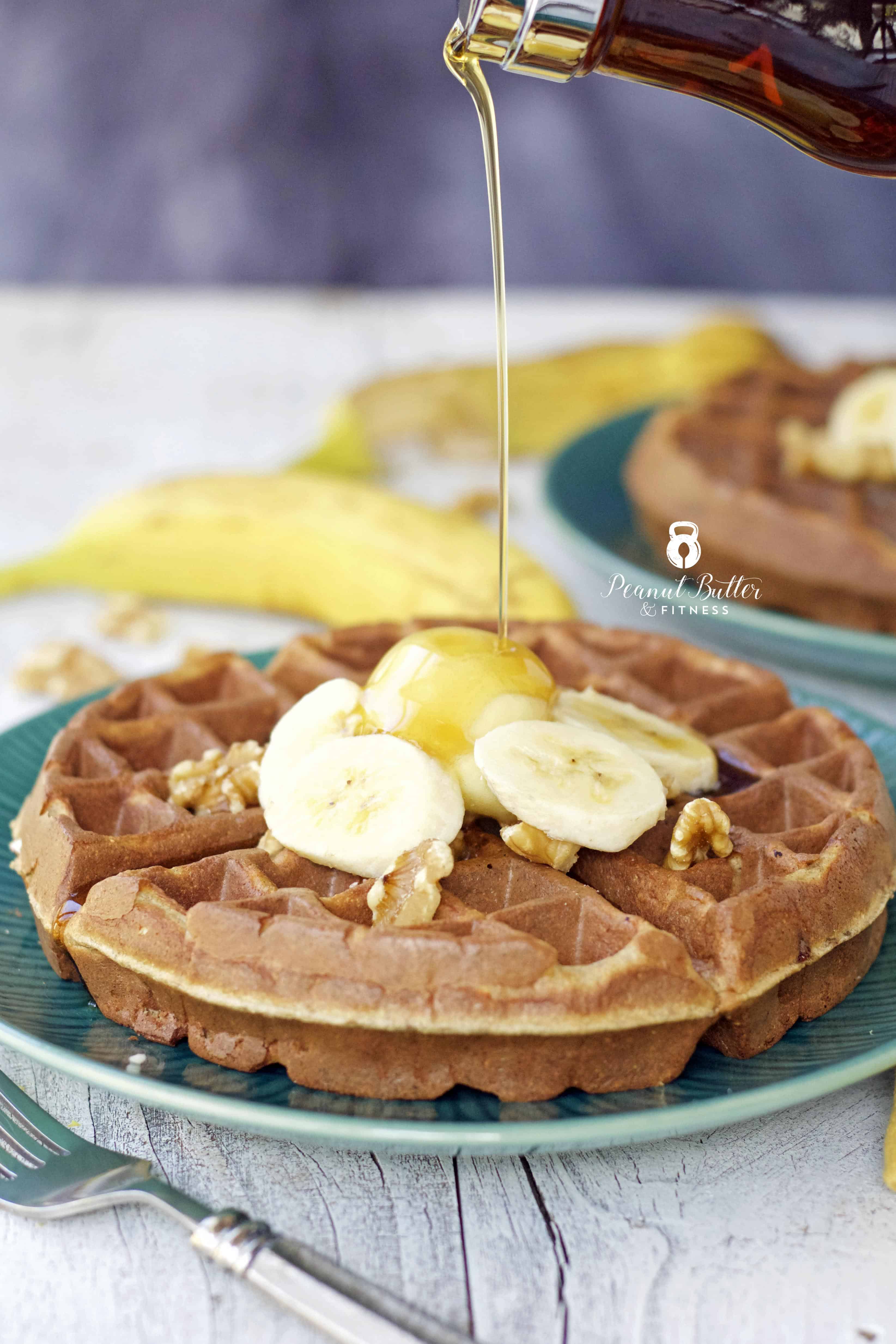 Long weekends call for sleeping in, waffles and heavy lifting.  Although I sadly may have to skip the 3rd one thanks to a tweaked shoulder :/ But hey, waffles and sleeping in ain't a bad combo.  I'm also hoping to finish up my second eBook this weekend!!!! Yayyyyyyy! I'm really excited about it…this time around I'm doing 5 complete weekly meal plans, including grocery lists, recipes/nutrition, and a weekly plan of attack for prep day success.  Most of the recipes are geared toward spring/summer and they've made for some very pretty pictures 🙂  Hopefully I'll get around to posting a preview over on my Instagram stories tomorrow.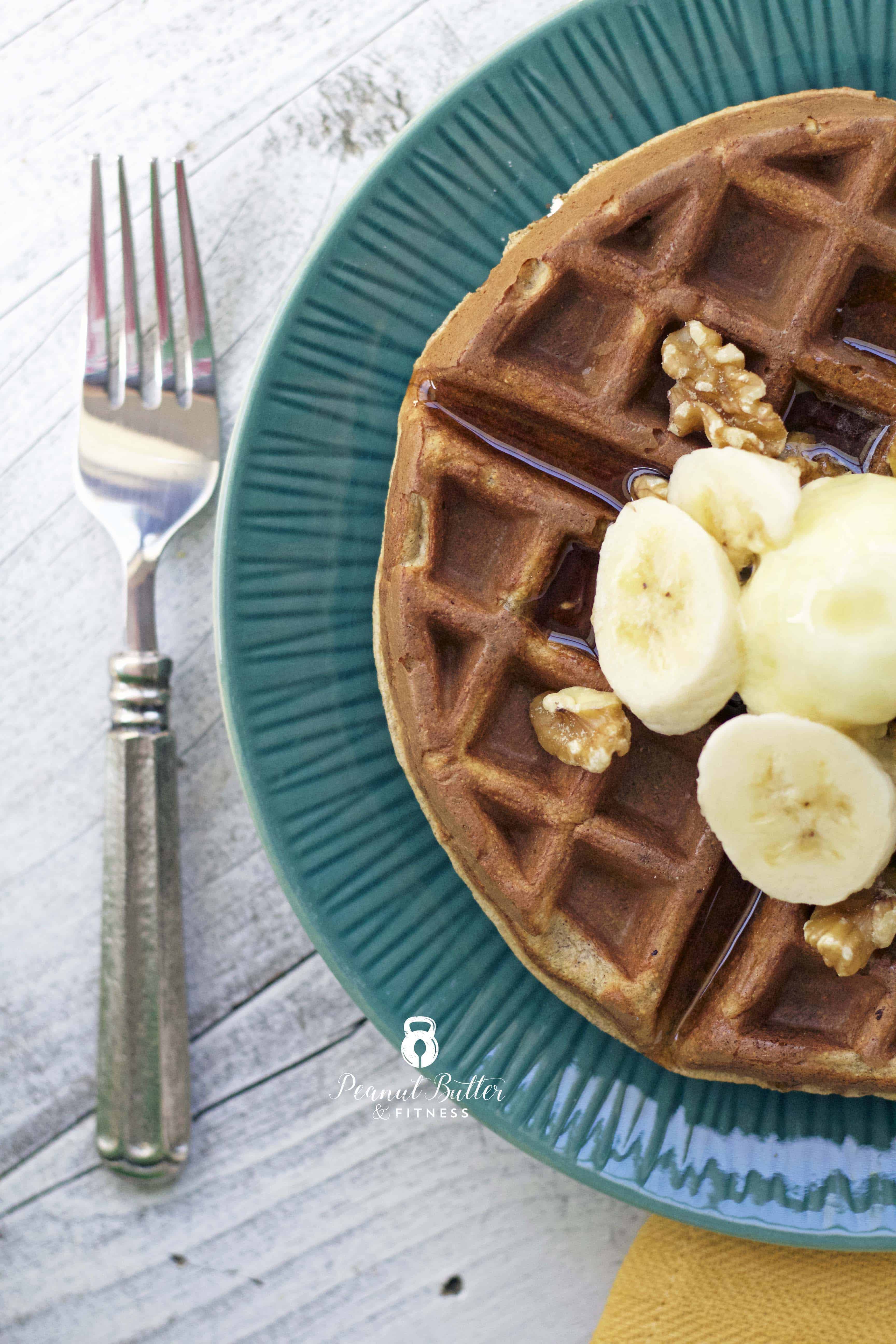 Back to the waffles, sorry for digressing…I really like to sneak fruit or veggies into the batter of pancakes and waffles to make sure I start my day off with at least 1 or 2 full servings.  Bananas are perfect for that! They are naturally sweet and keep things nice and moist without getting too dense.  My other go to's are usually: applesauce, mashed sweet potato, zucchini, mashed blueberries, etc.  Love 'em all.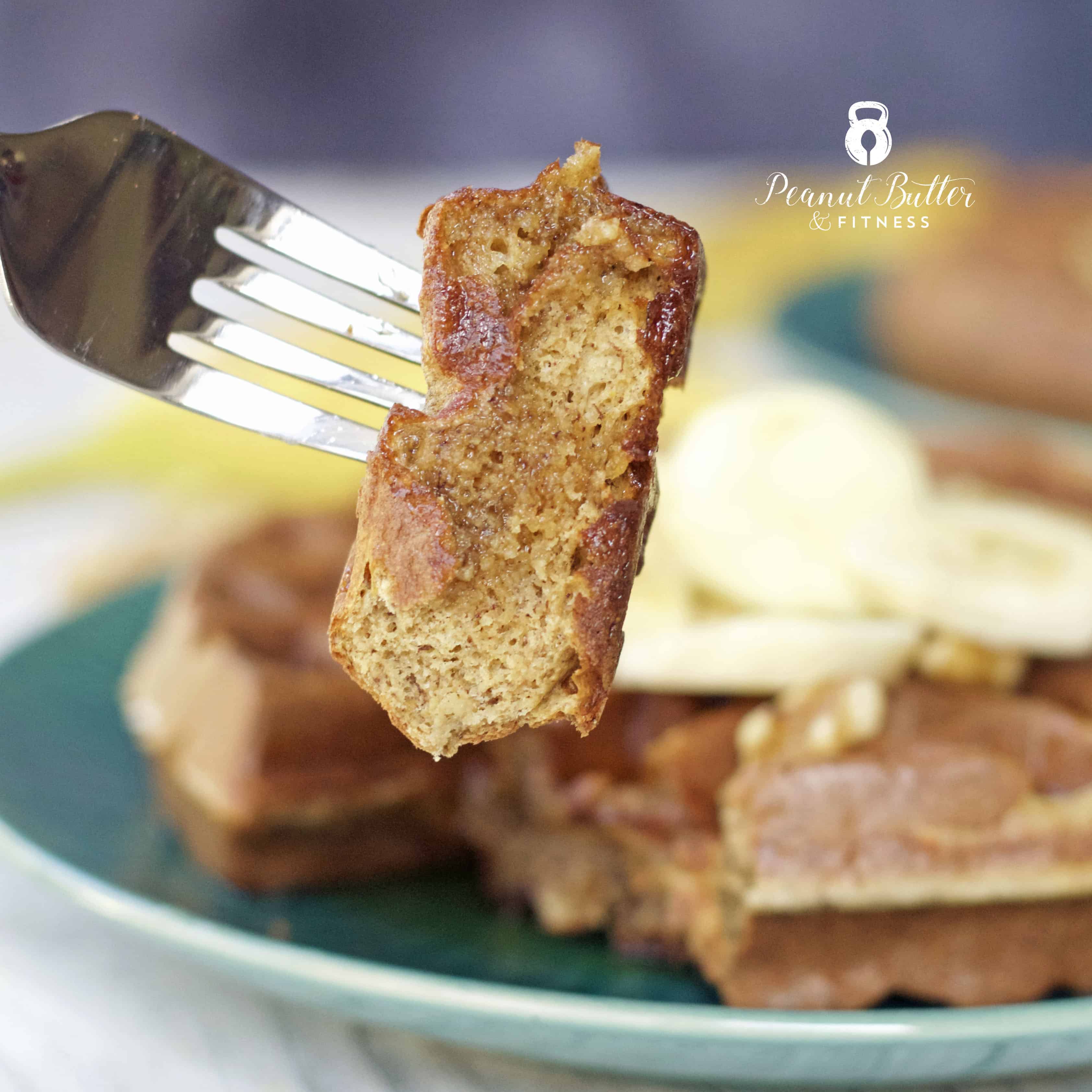 Don't forget to dress up your waffles with some syrup, banana slices or walnuts!  I added a little scoop of Arctic Zero on top, but I *almost* made some casein protein "whipped cream" instead.  It's really easy to do and you'll love it!  Just mix 3 tbsp non-fat vanilla Greek yogurt with 1 1/2 tbsp vanilla casein protein powder.  The casein protein makes it super creamy and fluffy like a thicker whipped cream.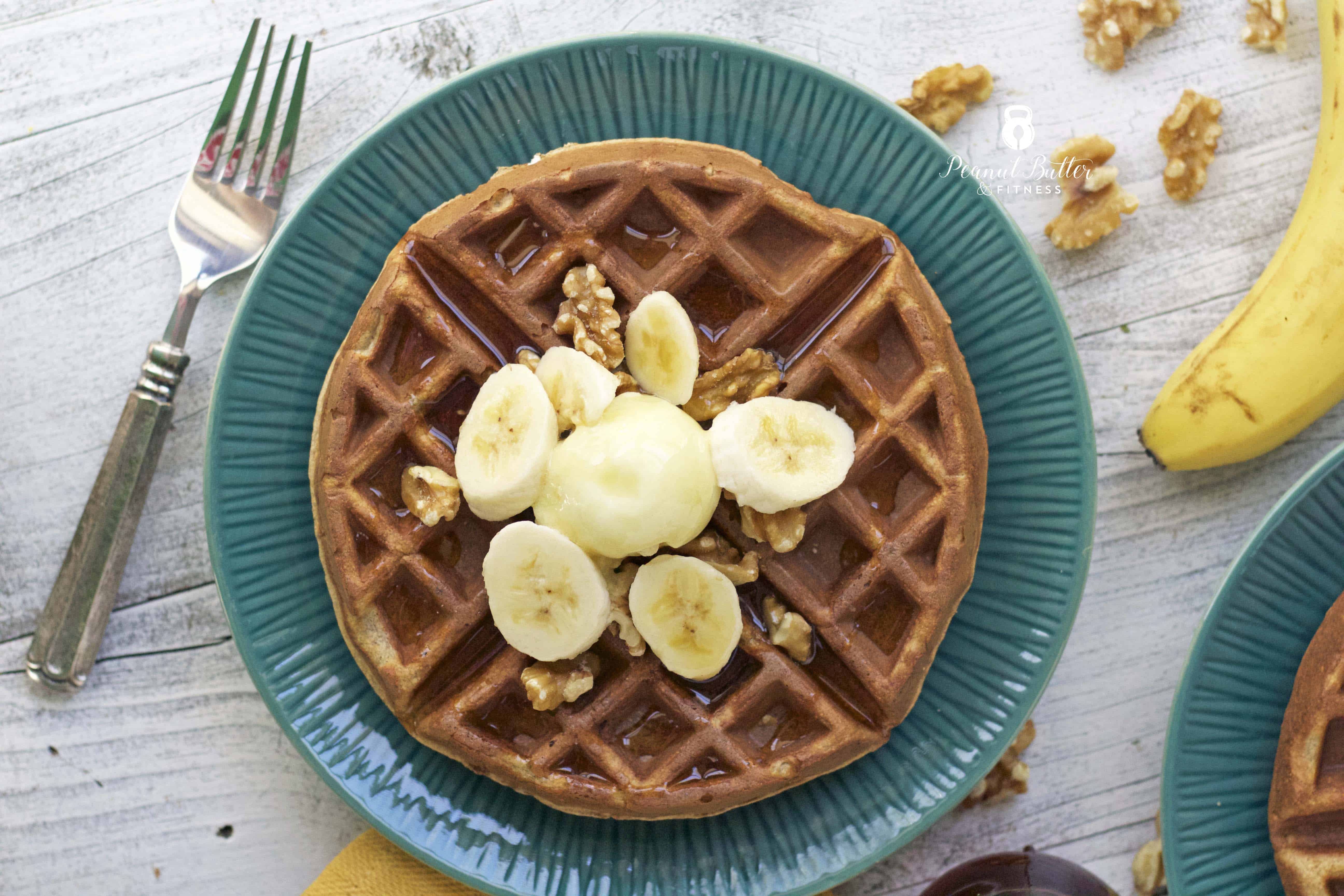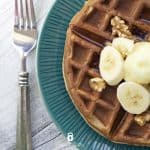 Banana Bread Protein Waffles
Prep Time 10 minutes
Cook Time 5 minutes
Total Time 15 minutes
Servings 1 waffle
Calories per serving 378 kcal
Ingredients
1/3 cup oat flour
1/2 scoop Cellucor Cinnamon Swirl Whey Protein
2 tbsp PB2 powdered peanut butter
1/4 tsp baking powder
1/4 tsp baking soda
1/4 tsp cinnamon
Pinch salt
1/3 cup mashed bananas
1 egg whisked
1/4 tsp vanilla extract
Optional toppings: maple syrup, banana slices, walnuts, casein "whipped cream" (mix 3 tbsp vanilla Greek yogurt with 1 1/2 tbsp vanilla casein protein)
Instructions
Mix all dry waffle ingredients, then add wet ingredients and mix until just combined.

Pour waffle mix into waffle iron and cook for 3-5 minutes or until cooked through and lightly browned.
Recipe Notes
If you eat waffles a couple times a month (or meal prep with them), this Waring Pro is a great investment for around $75.  I love mine!
Nutrition Facts
Banana Bread Protein Waffles
Amount Per Serving
Calories 378 Calories from Fat 99
% Daily Value*
Fat 11g17%
Cholesterol 204mg68%
Sodium 554mg24%
Potassium 335mg10%
Carbohydrates 47g16%
Fiber 7g29%
Sugar 11g12%
Protein 29g58%
* Percent Daily Values are based on a 2000 calorie diet.