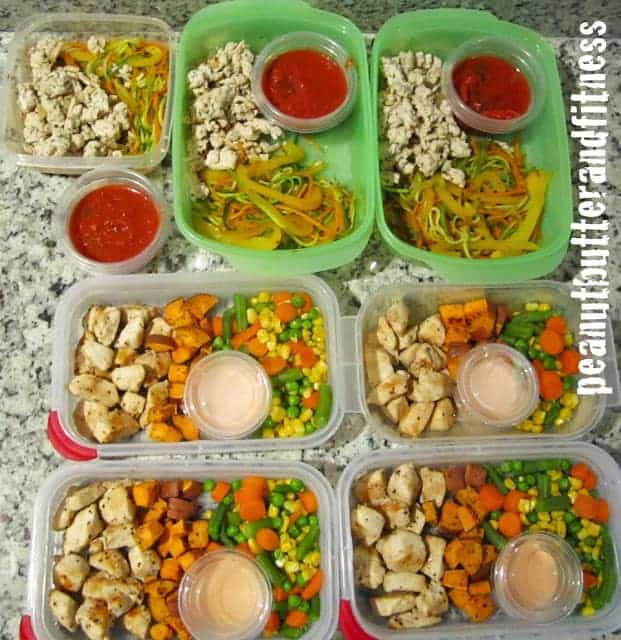 Here's a meal prep that I'm pretty excited about. It wasn't the fastest meal prep, but it was still easy, clean and tasted really good. If you saw my Turkey Spinach Meatballs and Zucchini Noodles post, you know I'm a fan of "noodles" made out of veggies. No carbs and still tasty.
So I made two meals on this prep…First up: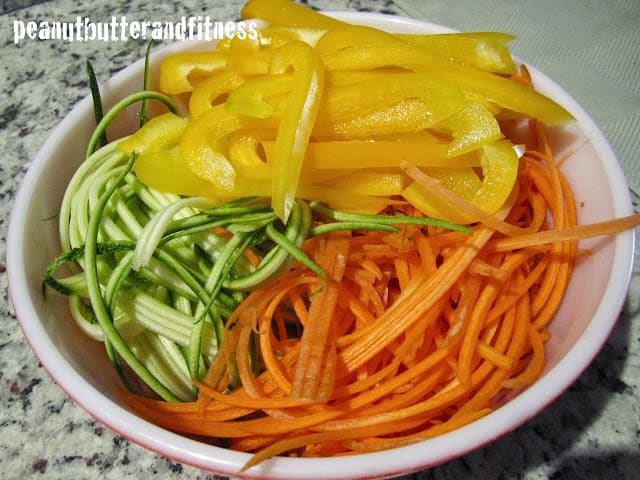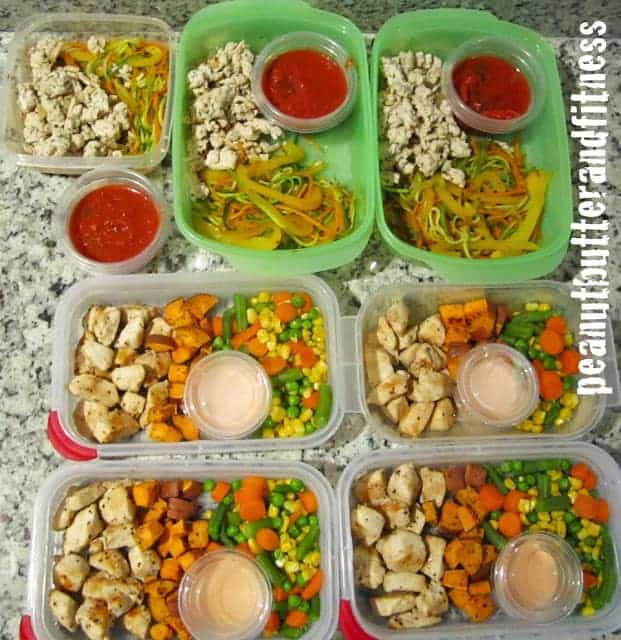 Ground Turkey with Veggie Noodles and Marinara Sauce
Ingredients
1

lb

99% lean ground turkey

2

small zucchinis

,

julienned

2

large carrots

,

julienned

1

bell pepper

,

sliced thinly (I used yellow to make it more colorful)

4

cloves

garlic

,

minced and divided

1/4

cup

diced onion

1

tsp

dried oregano

1

tsp

onion powder

1

tsp

garlic powder

tsp

About 1 olive oil

salt and pepper to taste
Instructions
Heat a large non-stick skillet over medium-high heat. Spray with non-stick cooking spray.  Add half of the minced garlic and onion and saute for about 1 minute.

Add turkey, oregano, onion powder, garlic powder, salt and pepper.

Cook turkey about 6 minutes, breaking apart as it cooks.  Set aside.

Add olive oil to skillet and saute remaining garlic for about 1 minute.

Add julienned carrots, zucchini and bell pepper. Cook until tender-crisp, about 4 minutes.

Plate 1/4 of the veggie noodles with 1/4 of the ground turkey and top with marinara sauce of choice.  (I ate one of the 4 servings for dinner, that's why it's not in the pic 😉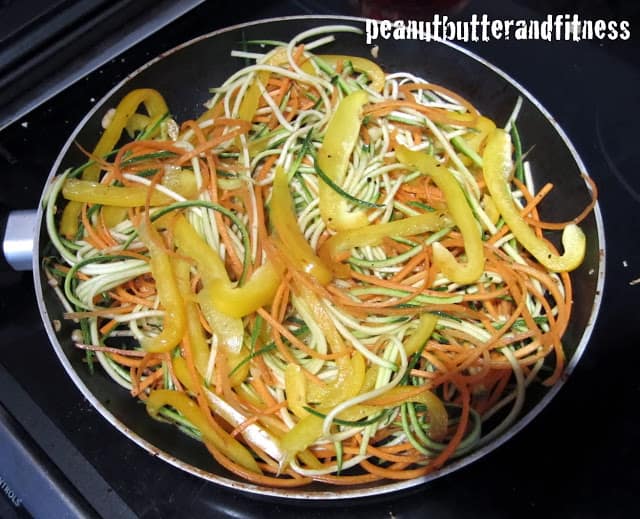 Using this amount of ingredients is pretty heavy on the protein for each serving, but if you want to stretch it to make 5 servings instead and lighten up the amount of turkey, add another small zucchini and carrot for the julienned veggies. And DON'T skip the bell pepper, it adds so much amazing flavor to the mix!
And the next: Chicken with steamed veggies and baked sweet potato. I like to cut up my chicken into bite size pieces before I cook it so I don't have to cut it up with a plastic knife when I'm eating at work.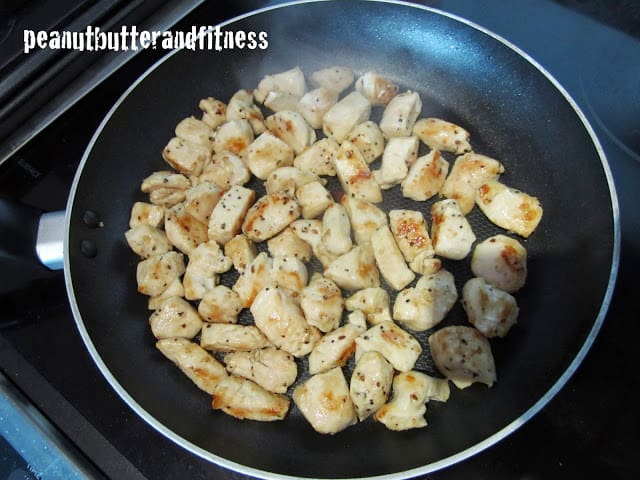 I cheated a little on this one and used a bag of frozen mixed veggies since I didn't feel like doing extra chopping today. I added a little container of Chobani/Sriracha to each of these meals. About 3 tbsp of plain non-fat Chobani mixed with 3 tsp of Sriracha hot sauce and divided into 4 add some extra deliciousness. Yum! Now I'm ready for the rest of the week 🙂