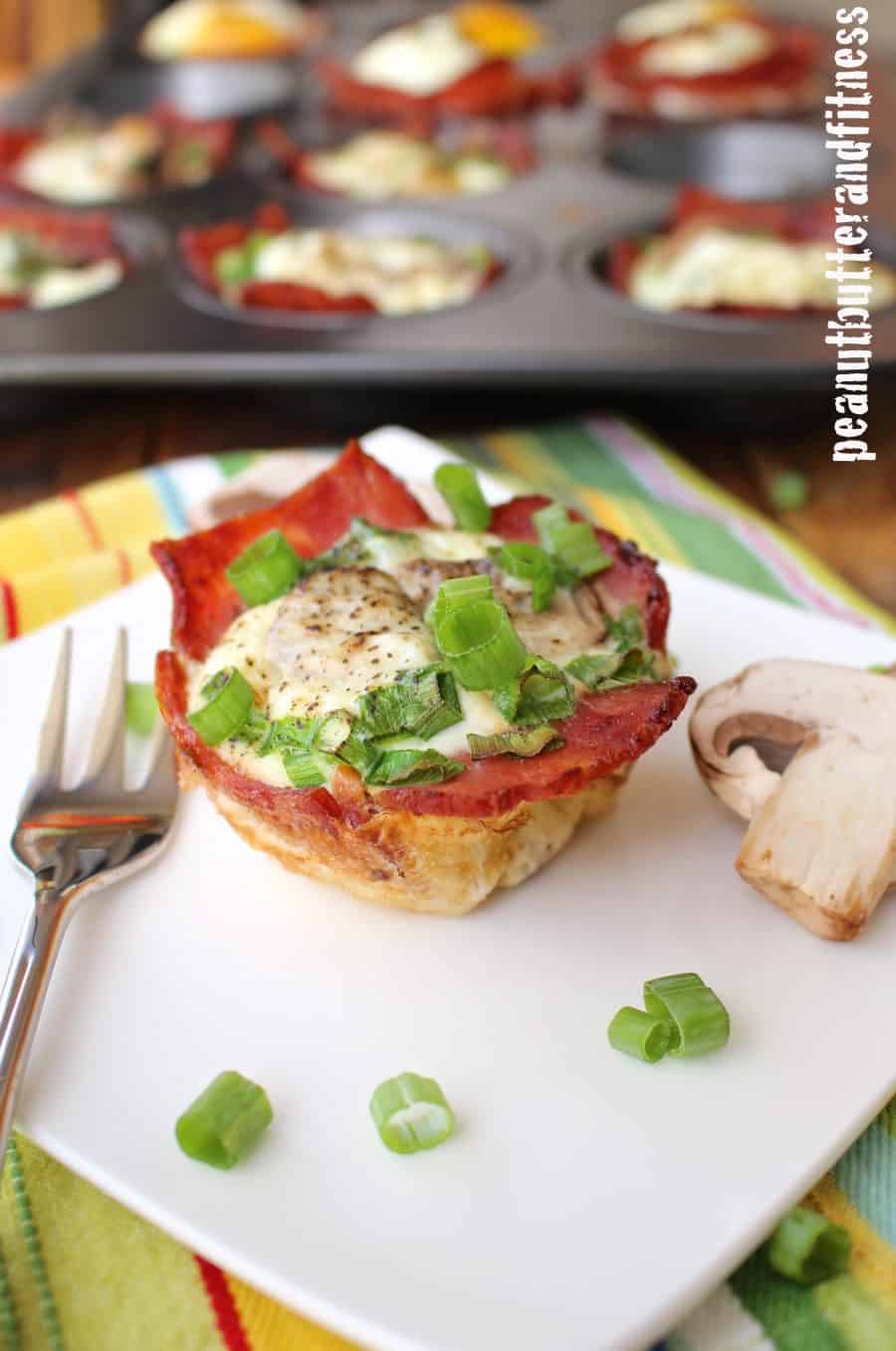 Happy hump dayyyyyyyyyy!  I don't know about you guys, but I am so ready for Friday at 5 o'clock.  Not because I'm planning on doing the whole "it's 5 o'clock somewhere" gig, but mostly just because I want some sleep and I want to do what I want to do.  Is that too much to ask?  Yes?  Okay, well adult-ing sucks.  So I'll just leave this quick little recipe here so you can bask in the glory of bacon and eggs on a weekday.  I added mushrooms and green onions to my egg cups (muffins?) but you could add whatever veggies float your boat.  Maybe some cherry tomatoes and basil?  Maybe peppers and cheese?  Do what you like.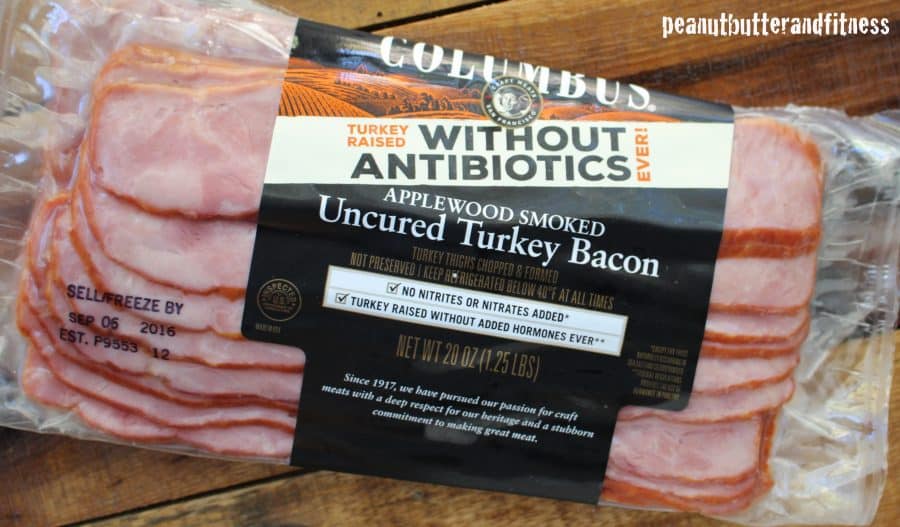 This is the turkey bacon I used in my recipe – I just found it in the bacon section at Safeway and decided I wanted to pay a little more to get the uncured/no antibiotics/no nitrites/no nitrates turkey bacon.  This stuff is really good…you can get it nice and crispy like regular bacon which is fun.  You know I had to test a few slices before I could use them in the egg cups right?  And no, I did not use expired bacon, I just made these a couple weeks back and haven't had the chance to post them yet!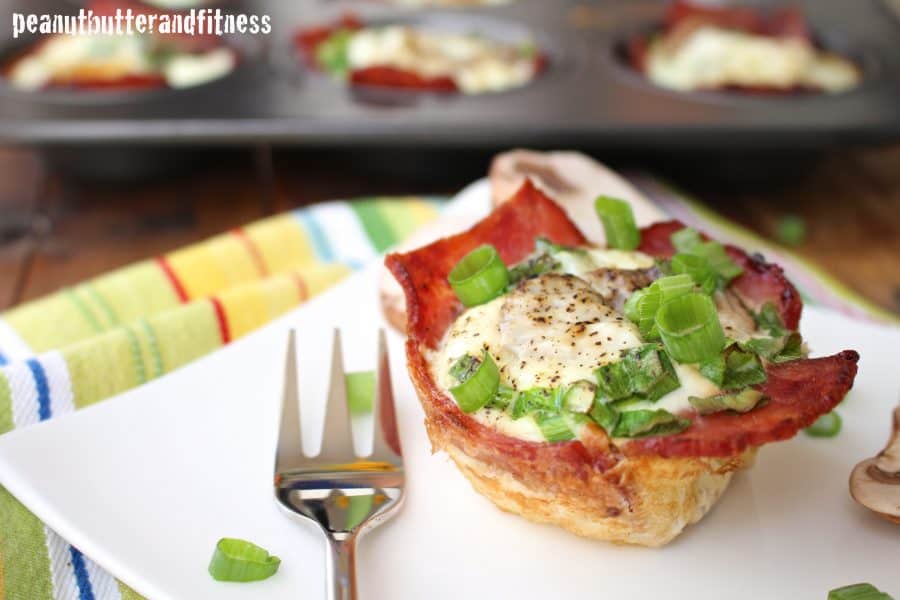 Turkey Bacon and Egg White Muffins
Yield: 12 muffins • Serving size: 1 muffin • Calories per serving: 73 calories • Fat: 2 g • Protein: 11 g • Carbs: 1 g • Fiber: 0 g • Sugar: 1 g • Sodium: 279 mg • Potassium: 110 mg • Cholesterol: 20 mg
Ingredients:
12 slices Columbus Applewood Smoked Uncured Turkey Bacon
17 egg whites
1/2 cup green onions, chopped
1/2 cup cremini or white mushrooms, roughly chopped
1/2 tsp black pepper
Directions:
Pre-heat oven to 400 degrees.  Spray a 12-muffin pan with non-stick cooking spray.  Set aside.
Heat a griddle over medium high heat, then add turkey bacon.  Cook for 3-5 minutes or until turkey bacon is barely cooked and still pliable.
Break turkey bacon slices in half, then cross the half slices on top of each other (forming an X) and push the slices into the muffin molds.  A little bit of the turkey bacon slices will stick above the muffin mold.
Add mushrooms and green onions to all turkey bacon lined muffin molds.  Pour egg whites into molds and top with black pepper.
Bake at 400 degrees for 12-15 minutes or until the egg whites are cooked through.