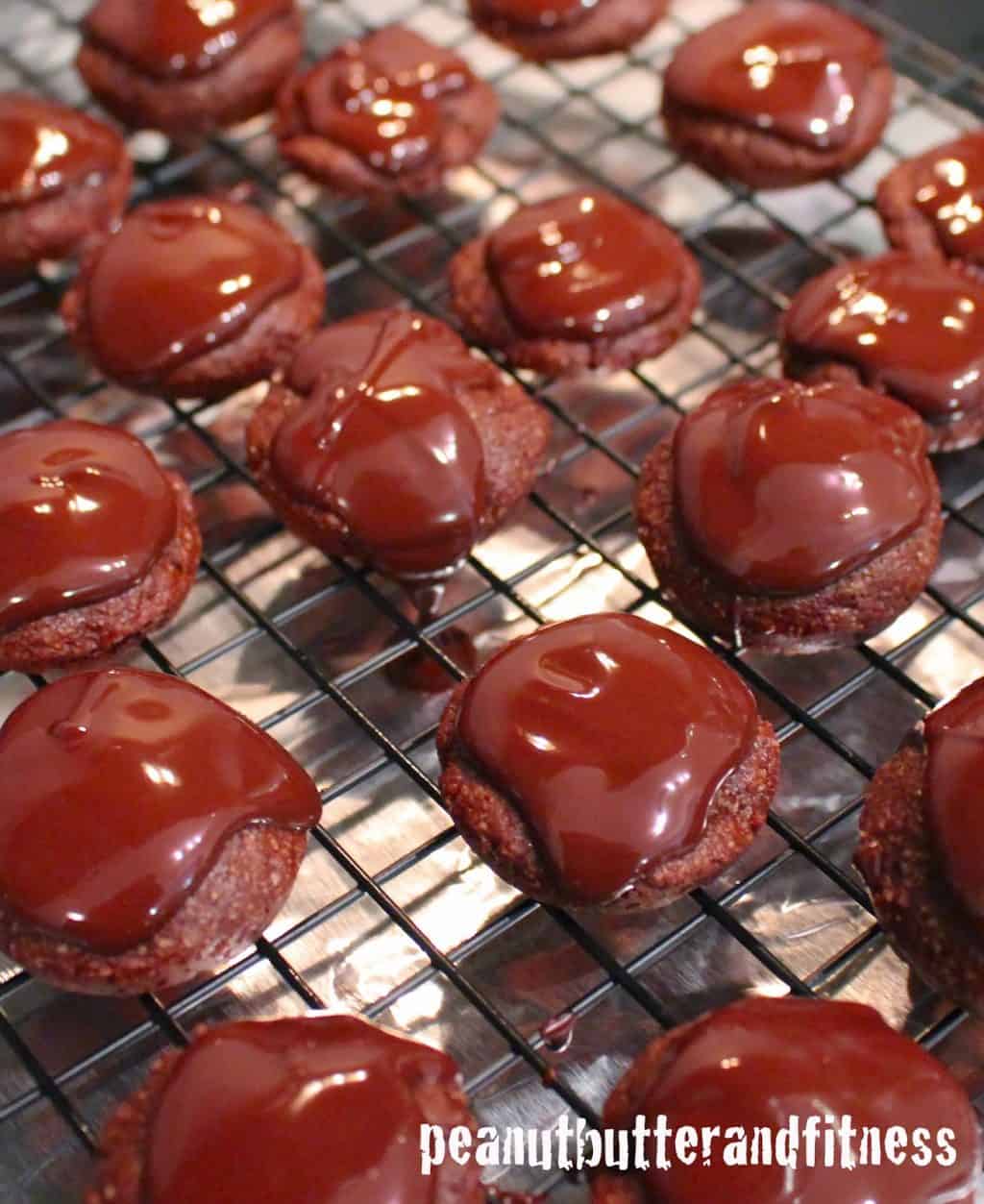 It's Girl Scout cookie season! My personal favorite has always been Thin Mints.  Samoas and Tagalongs are pretty good too but there's something about a frozen Thin Mint that is just plain better. This year I haven't seen many Girl Scouts selling the goods so I decided to give some homemade thin mints a chance.  But don't use this recipe as an excuse not to support your Girl Scout troops, I just have a thing for homemade anything!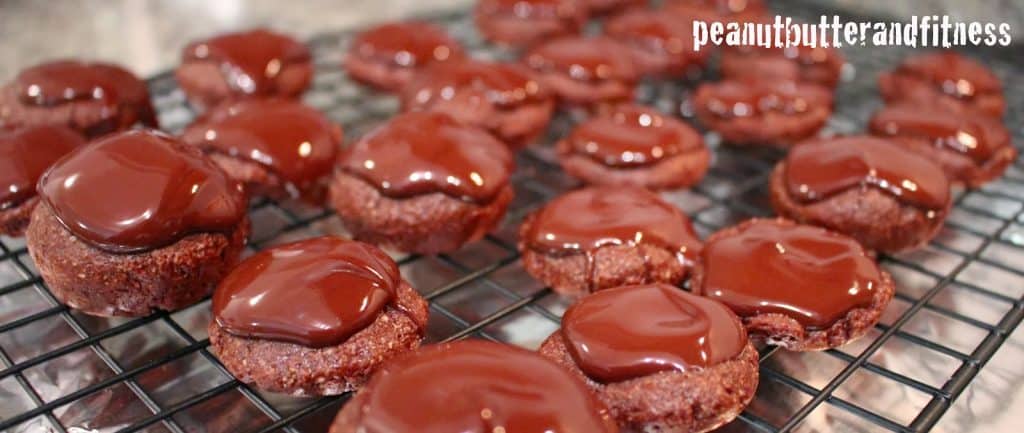 The dough for these cookies is super-duper sticky…the first time I tried making them I didn't refrigerate the dough, which led to a sticky, chocolatey mess.  And some pretty thick cookies since I couldn't really press them into the pan like I did the second time around.  Once you take the dough out of the refrigerator or freezer, just break it off into little chunks (a little more than 1/2″ diameter) and press it into a round cookie.  It's a lot easier that way than trying to flatten it out inside the pan.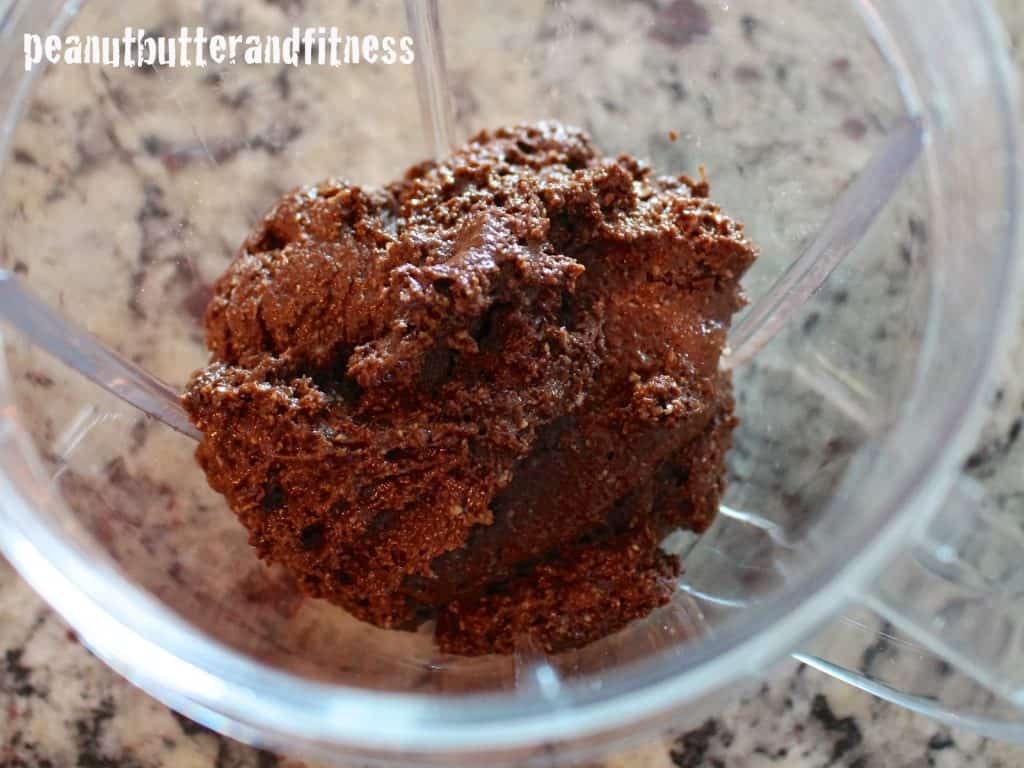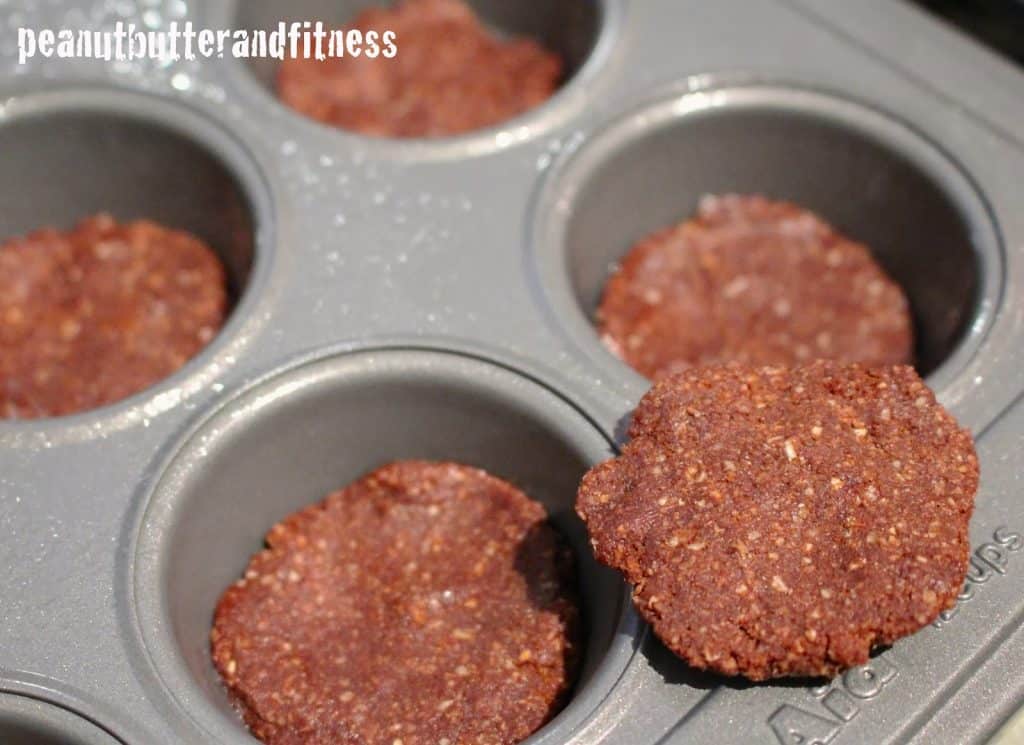 The way that I made this recipe in mini-cupcake pans made my cookies not quite as thin as some people might prefer.  If you want them thinner, instead of sticking the dough into a mini-cupcake pan, just put them on a regular baking sheet.  Or cut the baking soda in half.  Your choice – I personally liked that these weren't completely flat.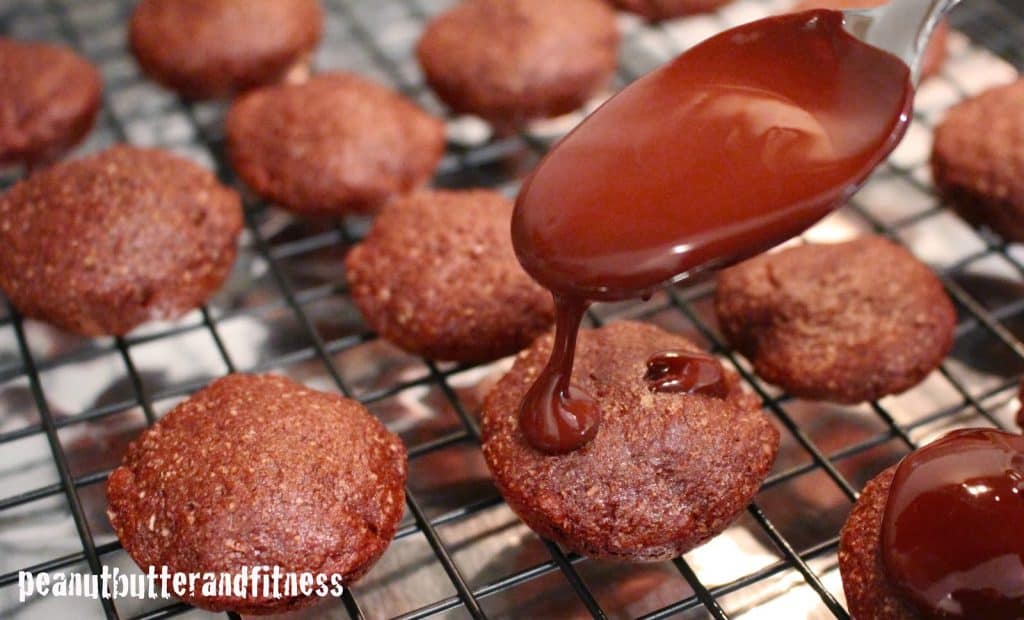 You could also totally dip these cookies in chocolate if you want! Just be careful since the chocolate melts easily, you may end up with very chocolatey fingers.  Not the worst thing in the world 🙂  I used Ghirardelli 60% chocolate chips here.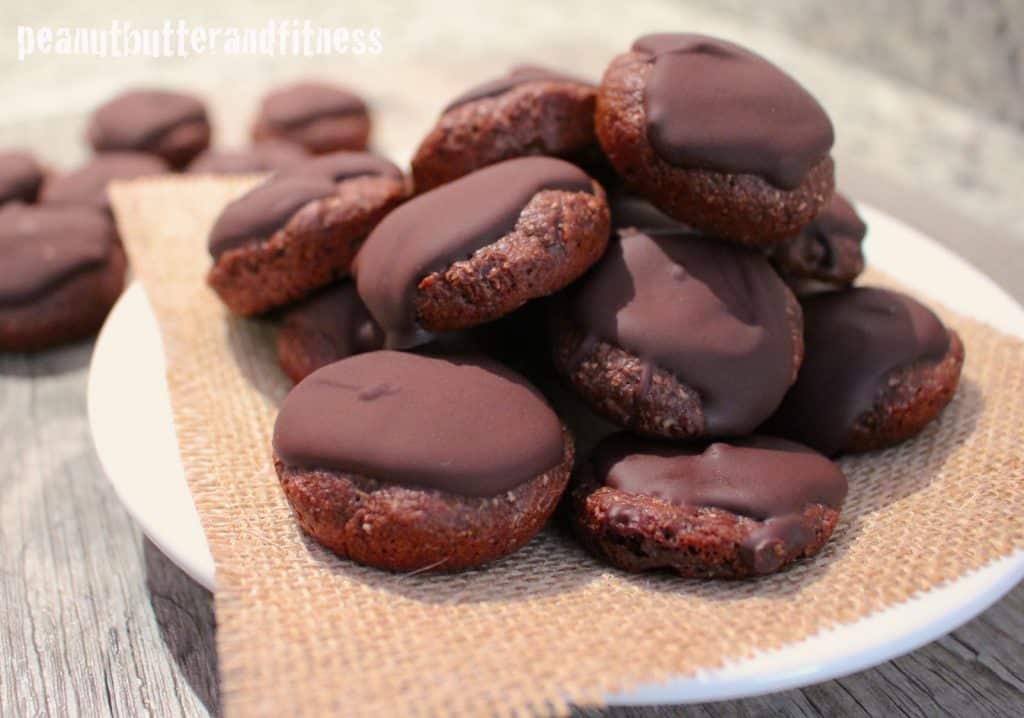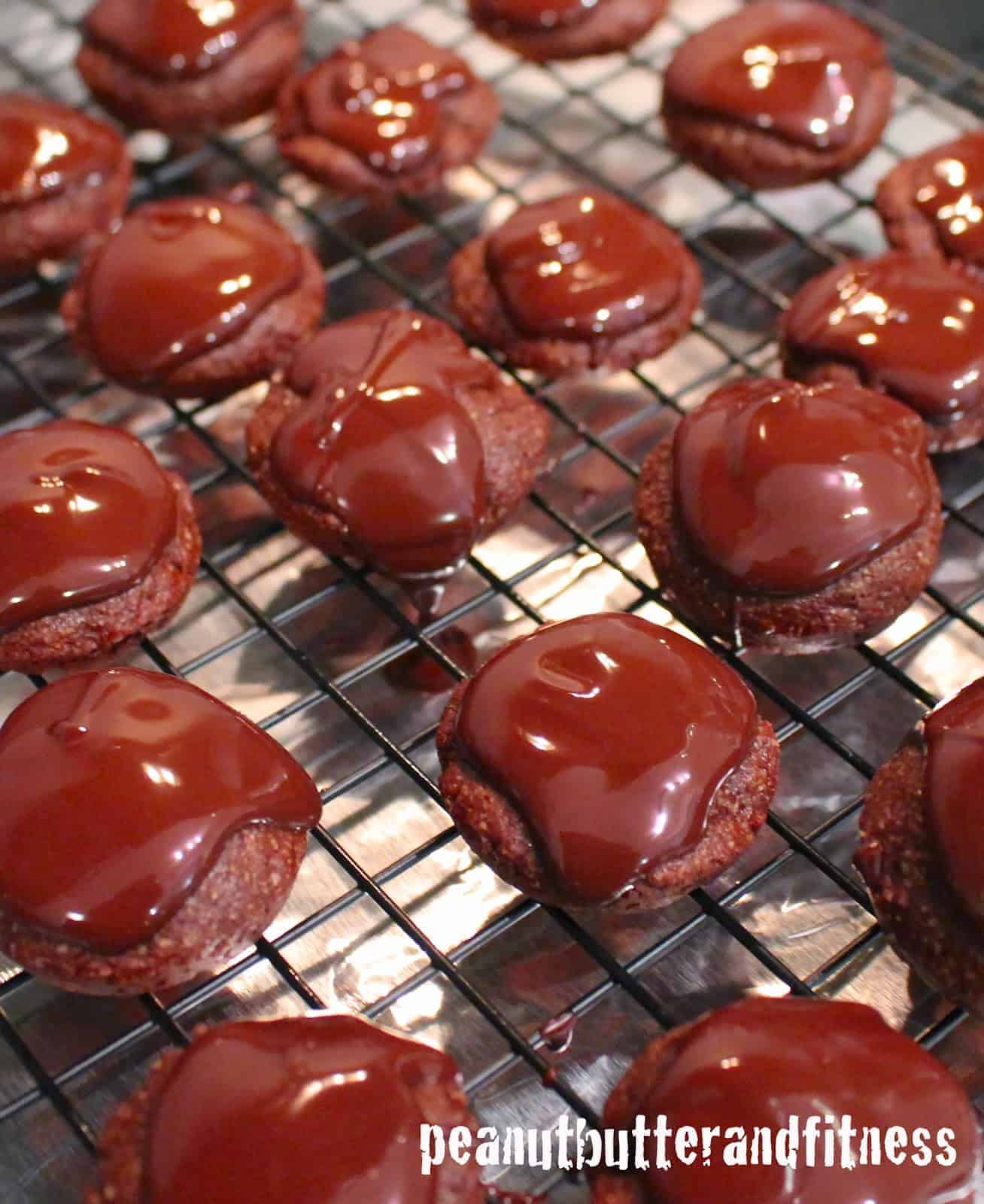 Thin Mint Bites
Servings:
cookies (2 cookies per serving)
Ingredients
1/2

cup

quick oats

2

tbsp

unsweetened cocoa powder

1/4

tsp

baking soda

1

tbsp

unsweetened applesauce

1

tbsp

coconut oil

3/4

tsp

peppermint extract

,

divided

1/2

cup

60% cacao chocolate chips
Instructions
In a food processor or Nutribullet with milling blade, mill the quick oats.

In a medium bowl, combine milled quick oats, protein powder, cocoa powder and baking soda.

In a small microwave safe dish, microwave coconut oil for 10-15 seconds or until melted.  Add melted coconut oil, applesauce and 1/2 tsp peppermint extract to dry ingredients.  Mix well.

Refrigerate the dough for several hours or freeze for about 1 hour until dough is firm and not sticky to touch.

Preheat oven to 350 degrees.  Spray 2 mini-cupcake baking pans with non-stick cooking spray.

Remove dough from refrigerator, divide and flatten into 24 rounds.  Press the rounds into the mini-cupcake pans.  Bake for 7-8 minutes.  Remove cookies from baking pans and place on a cooling rack.

Melt the chocolate chips on the stovetop or in the microwave and stir in 1/4 tsp peppermint extract.

Spoon the melted chocolate onto the cookies evenly.  Store cookies in freezer or refrigerator.
Nutrition Information
Calories:
69
kcal
(3%)
,
Carbohydrates:
8
g
(3%)
,
Protein:
3
g
(6%)
,
Fat:
4
g
(6%)
,
Sodium:
37
mg
(2%)
,
Fiber:
1
g
(4%)
,
Sugar:
5
g
(6%)