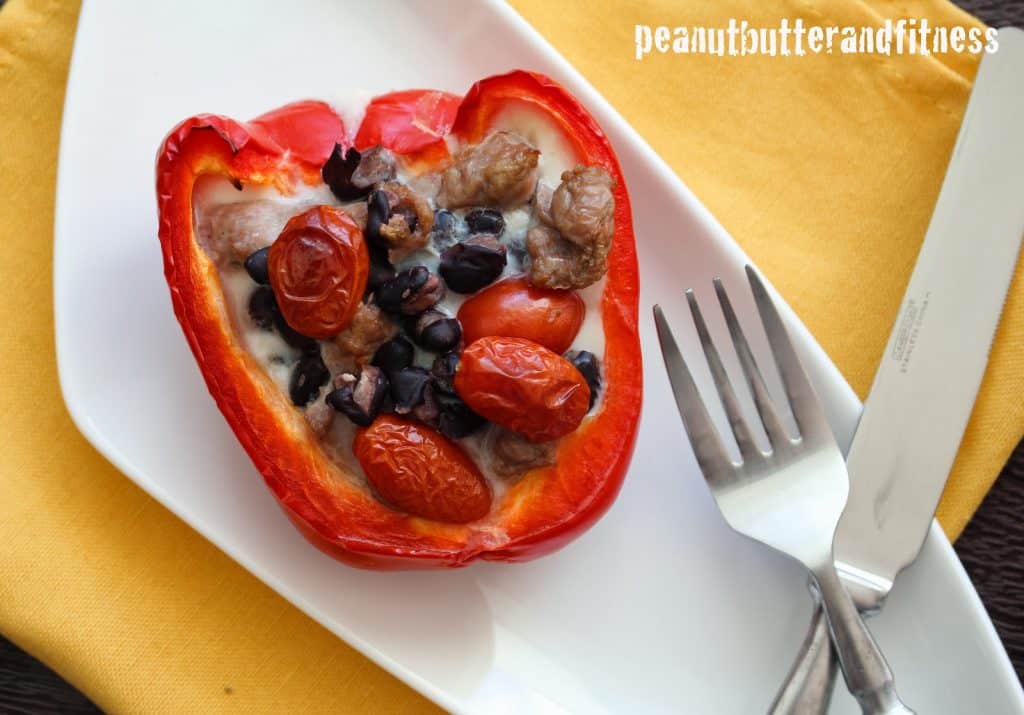 Here's an easy make ahead breakfast idea that you can pop in the microwave and eat if you don't have time to cook breakfast in the morning.  I added the black beans for extra fiber but you could sub them out with broccoli or pretty much whatever you want – spinach, asparagus, whatever.  I think next time I make these I'll sub out the tomatoes with some broccoli…the tomatoes got a little juicy after baking.  Still tastes good though!
I used the biggest bell peppers I could find in the store so that I could fit lots of goodies inside plus the eggs.  The eggs spilled over the top of mine as soon as I tried to move them toward the oven, but it just made a nice little fried egg at the bottom of the baking dish.  Yum!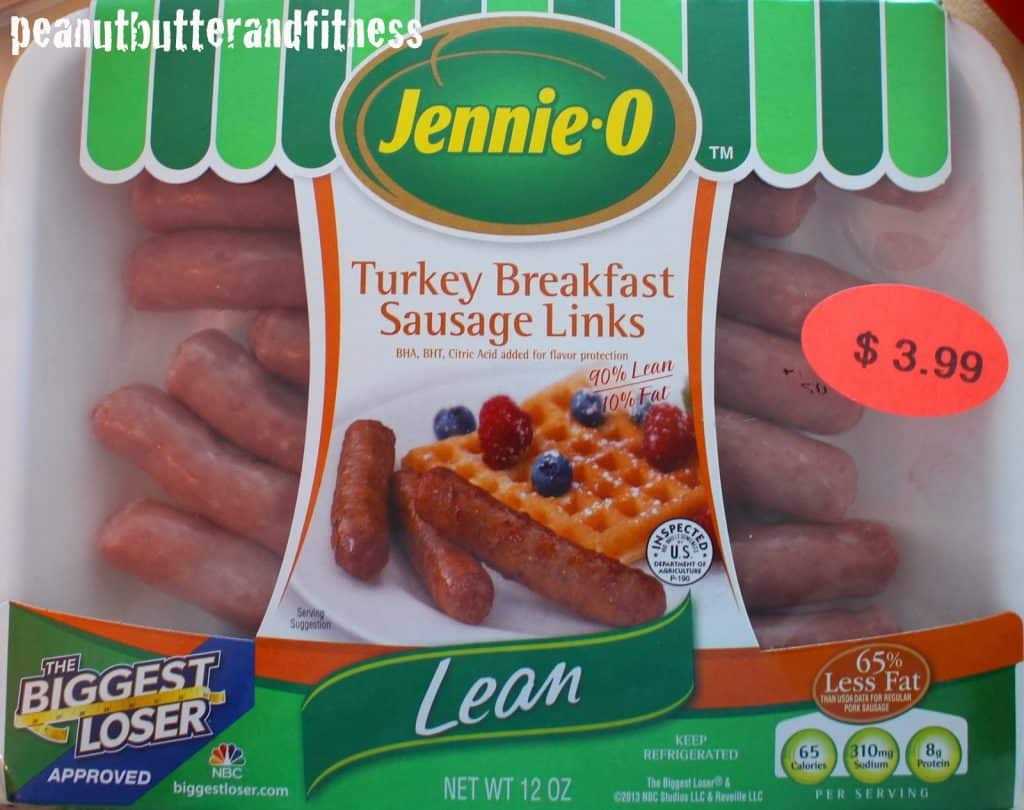 This is the healthiest breakfast sausage I've been able to find.  It was in the fresh meat section at the grocery store even though most breakfast sausages are in the frozen breakfast food section.  I just squeezed the sausage out of the barely-there-casings and crumbled it up to put in the peppers.


Stuffed Breakfast Pepper
Servings: 2 • Calories: 169 • Fat: 4 g • Protein: 17 g • Carbs: 15 g • Fiber: 6 g • Sugar: 4 g • Sodium: 424 mg • Cholesterol: 35 mg


Ingredients:
1 large bell pepper
1/2 cup black beans, drained and rinsed
4 turkey sausage links, casing removed
About 6 tbsp egg white Egg Beaters
1/4 cup cherry tomatoes, halved
Pre-heat oven to 350 degrees.
Cut the pepper in half lengthwise, removing the seeds and stem.
Spray a glass baking dish with non-stick cooking spray and place the pepper halves in the dish, cut side up.
Add black beans, tomatoes and crumbled turkey sausage to pepper halves.  Pour egg whites into pepper until the egg whites reach the edges of the pepper but do not overflow.
Bake at 350 degrees for 40-45 minutes or until egg whites have set.