Jump to Recipe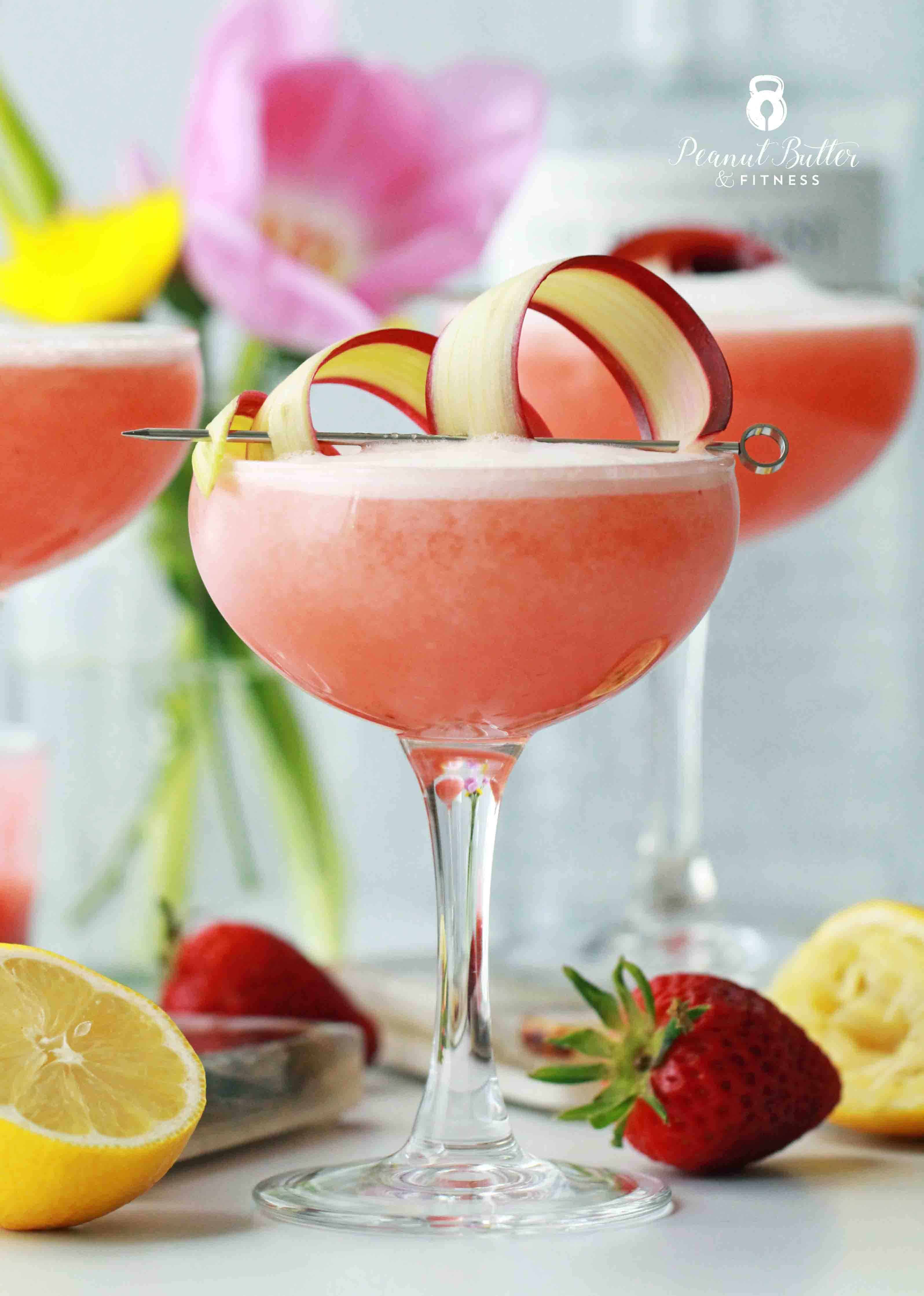 Happy Cocktail Friday! Somehow we've made it to another one in this strange strange time. Congratulate yourself with one (or 3) of this gorgeous Strawberry Rhubarb Gin Fizz cocktail. It's pretty in pink for those late spring/on the verge of summer feels.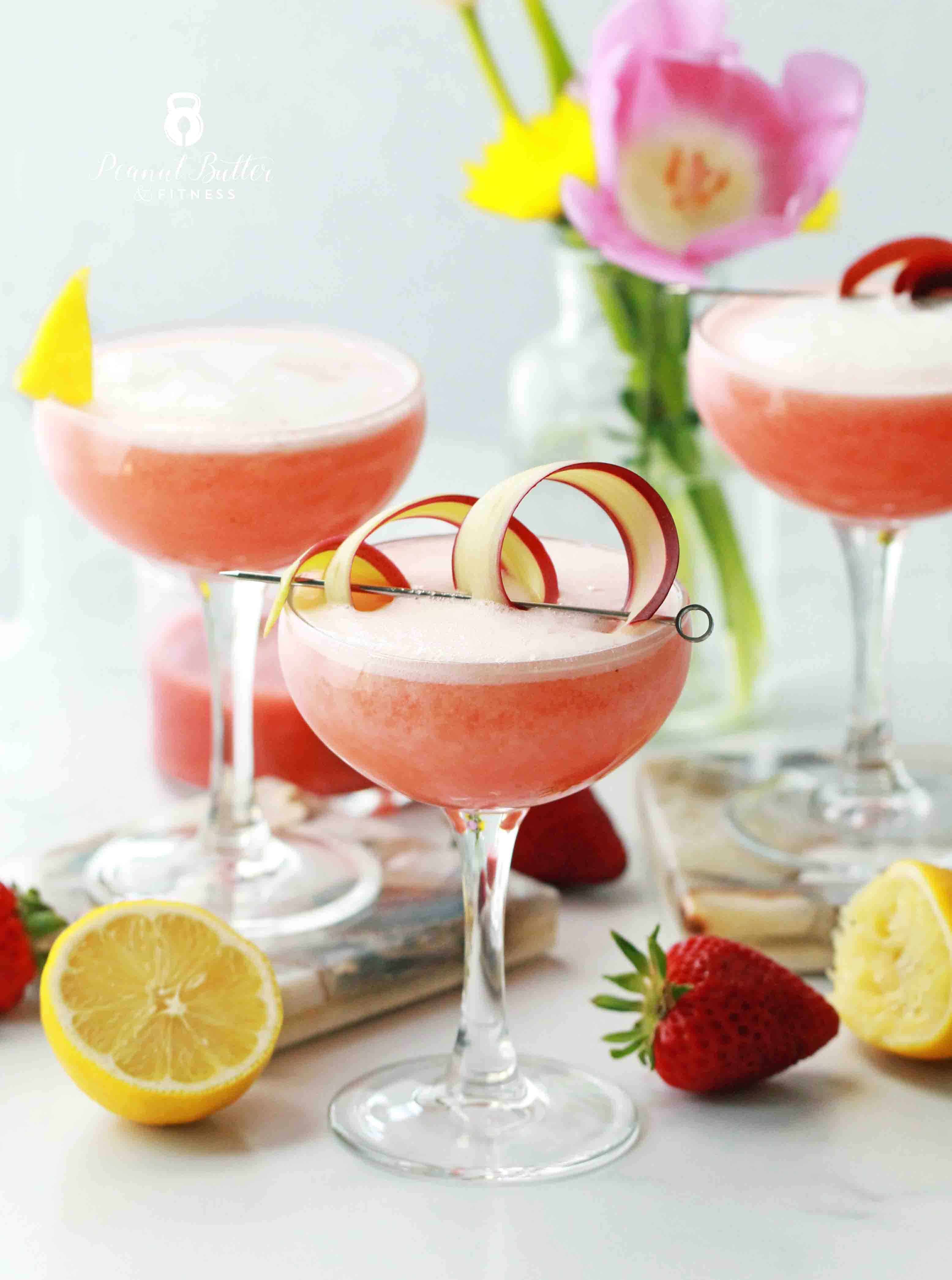 How do you feel about fizzy egg white drinks? I personally really like the creamy, luxurious texture they add to the top of a cocktail. It makes them so fun to sip! Some people get weirded out by it, but I promise they don't add any flavor (just awesome texture) and you can keep things extra-safe by using the pasteurized liquid egg whites you find in a carton. Give it a try sometime and up your home cocktail game.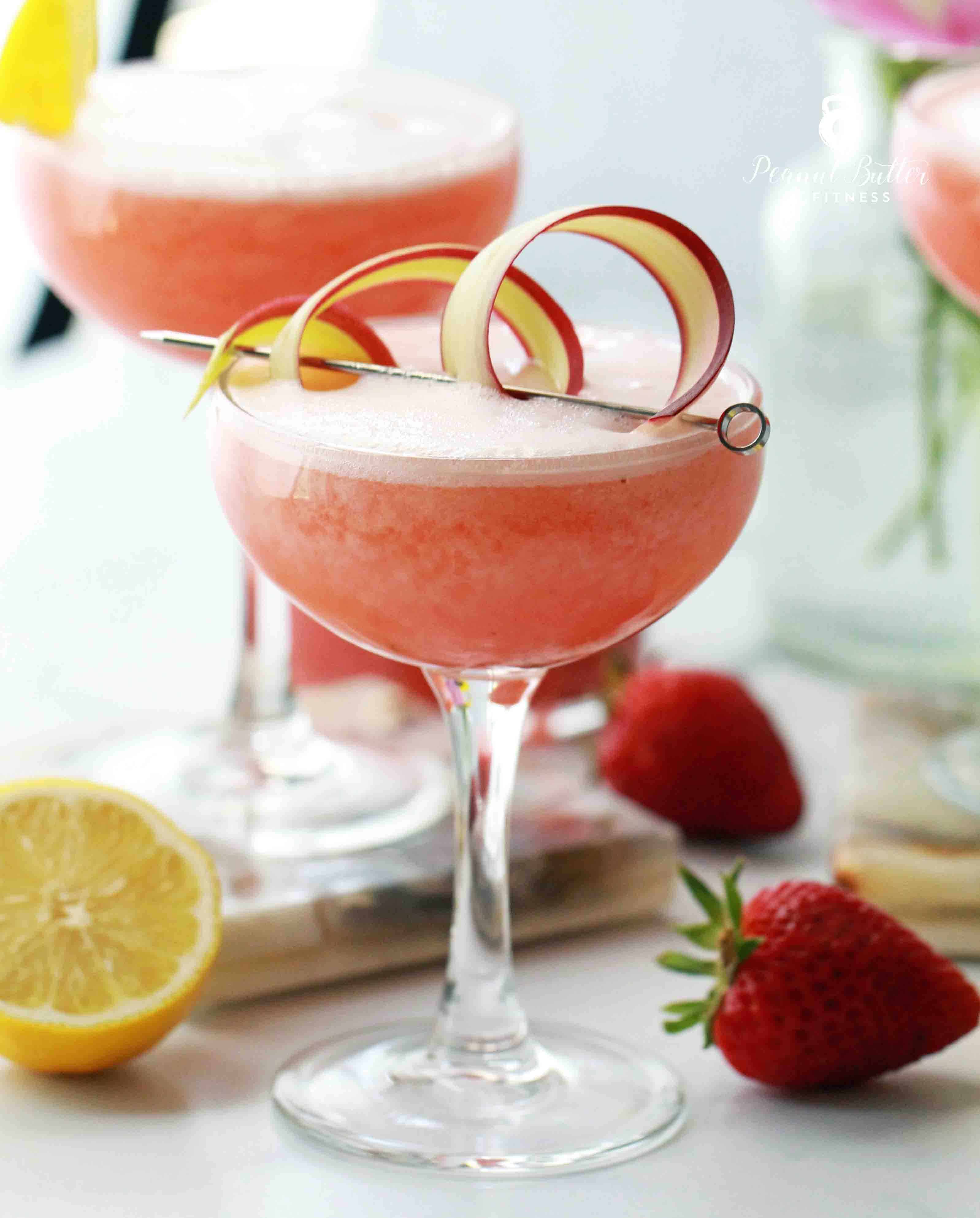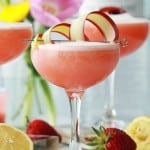 Strawberry Rhubarb Gin Fizz
Prep Time 10 minutes
Cook Time 10 minutes
Total Time 20 minutes
Servings 2 servings (~5 oz per serving)
Calories per serving 188 kcal
Ingredients
4 oz gin (I like St. George's Botanivore or The Botanist)
2 oz lemon juice
2 oz club soda
1 1/2 oz strawberry rhubarb syrup (recipe below)
1 oz egg whites
Instructions
Add gin, strawberry rhubarb syrup, lemon juice, and egg whites to a large shaker (without ice). Shake vigorously for 10 seconds, then add 6-8 ice cubes and shake for another 5-8 seconds or until shaker is just chilled.

Strain into a coupe glass, top with club soda, and serve immediately.
Nutrition Facts
Strawberry Rhubarb Gin Fizz
Amount Per Serving
Calories 188
% Daily Value*
Carbohydrates 16g5%
Sugar 14g16%
Protein 2g4%
* Percent Daily Values are based on a 2000 calorie diet.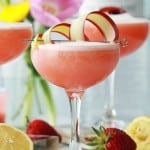 Strawberry Rhubarb Simple Syrup
Cook Time 10 minutes
Total Time 10 minutes
Ingredients
1/2 cup granulated sugar (100 grams)
1/2 cup rhubarb, chopped
1/2 cup strawberries, halved (75 grams)
3 tbsp water (4 oz)
Instructions
Add water, sugar, strawberries, and rhubarb to a small sauce pan. Bring to a boil over medium-high heat and stir to dissolve the sugar. Lower heat to a simmer and continue simmering for about 10 minutes or until strawberries and rhubarb can be easily mashed. Set aside to cool slightly.

Add syrup mixture to a blender and pulse until smooth, then strain out any remaining seeds or chunks.