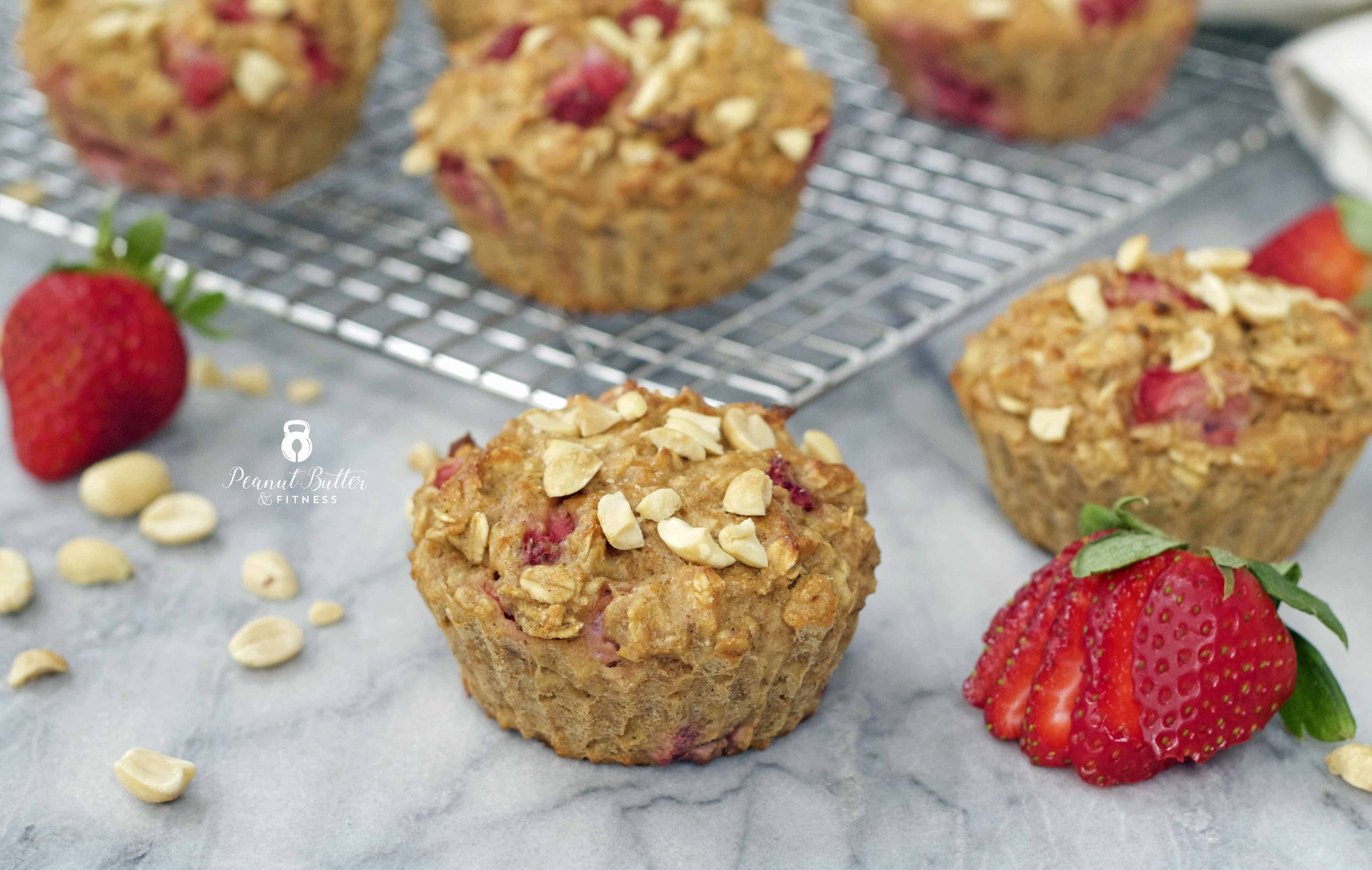 I think this is my 3rd or 4th baked oatmeal muffin recipe that I've made at this point (2 are in my meal prep eBooks)…I can't help myself.  They're so easy to make, they're delicious and I love prepping them for my breakfast for the week.  I almost named these ones "Peanut Butter Jelly Time" but there's really no jelly – just strawberries that get soft and yummy on the the inside of the muffins.  Scroll down to the bottom to get a look at how I used them in my breakfast meal prep!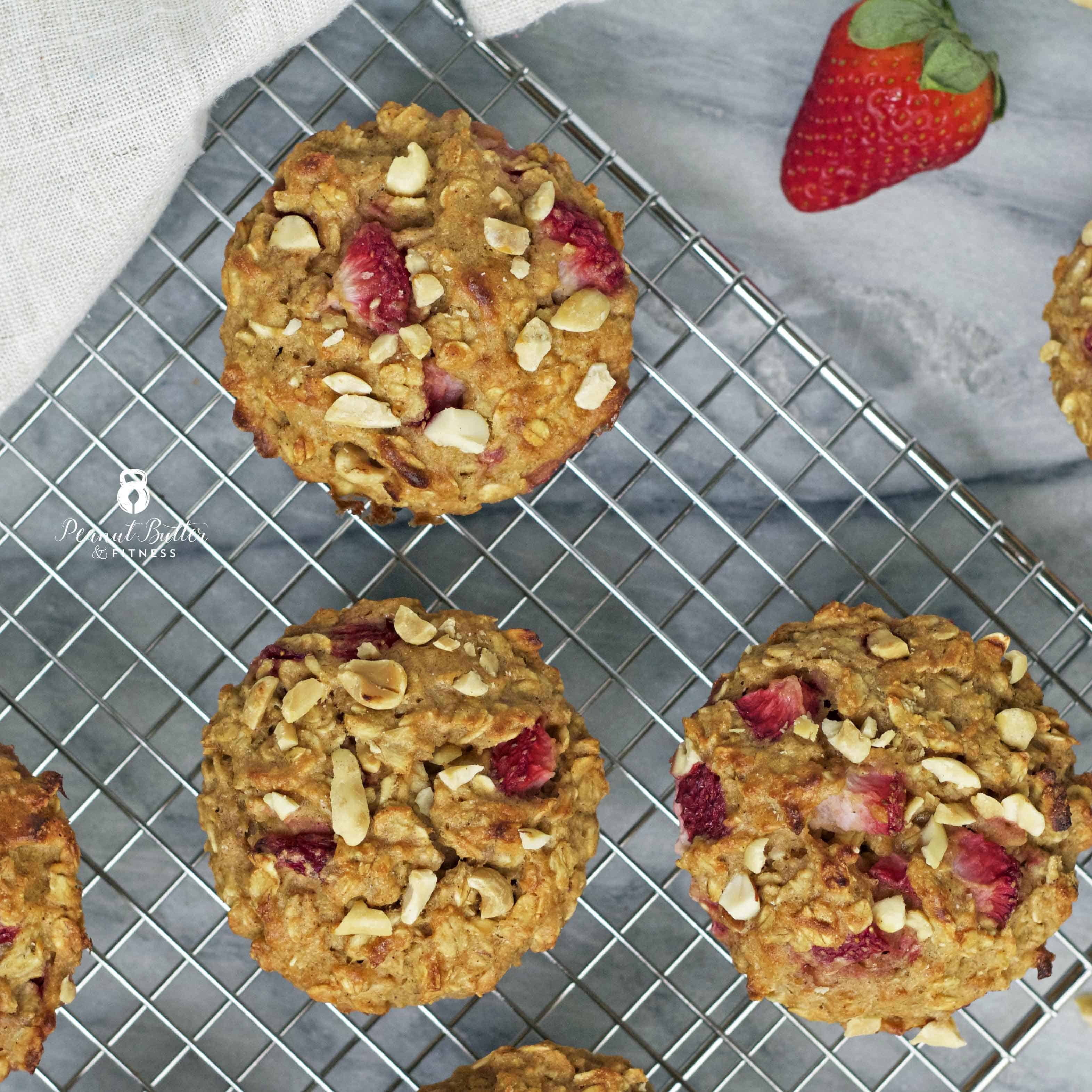 This recipe also happens to be my second blog post of the day! It's a little bit of rapid fire when I make new recipes for part of my weekly meal prep.  Tomorrow you'll see the whole kit and caboodle, ie. what's filling up my fridge and fueling my [healthy] week.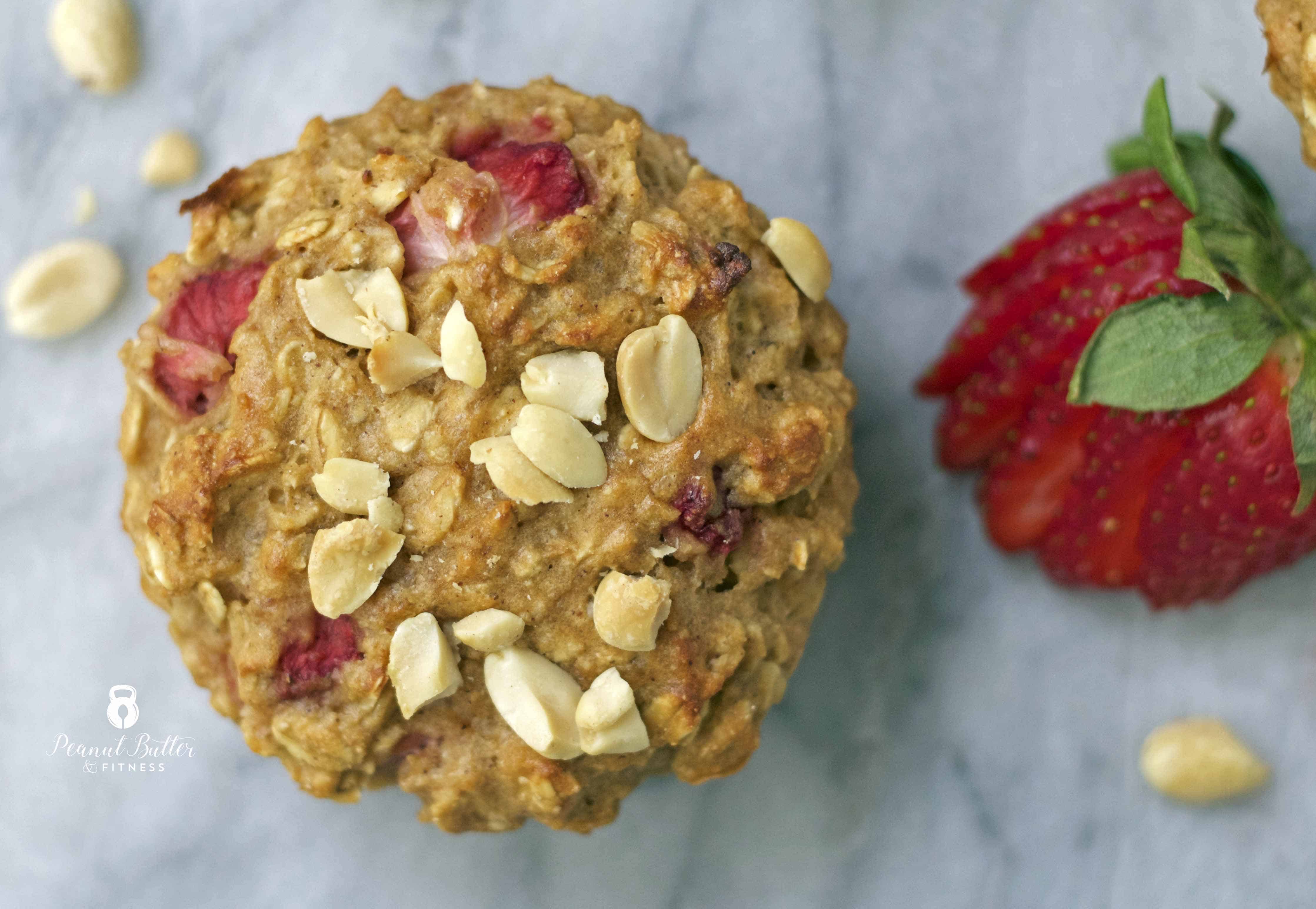 I added some crushed peanuts on top of my muffins about 5-10 minutes into baking so they wouldn't burn.  I like the little bit of extra crunch but you could also just use crunchy peanut butter instead of creamy in the batter itself.  BTW, is anyone else really excited that berry season is right around the corner?!  I'm already starting to see the huge containers of blueberries and strawberries in my grocery store which makes me so pumped.  Berries are the bomb.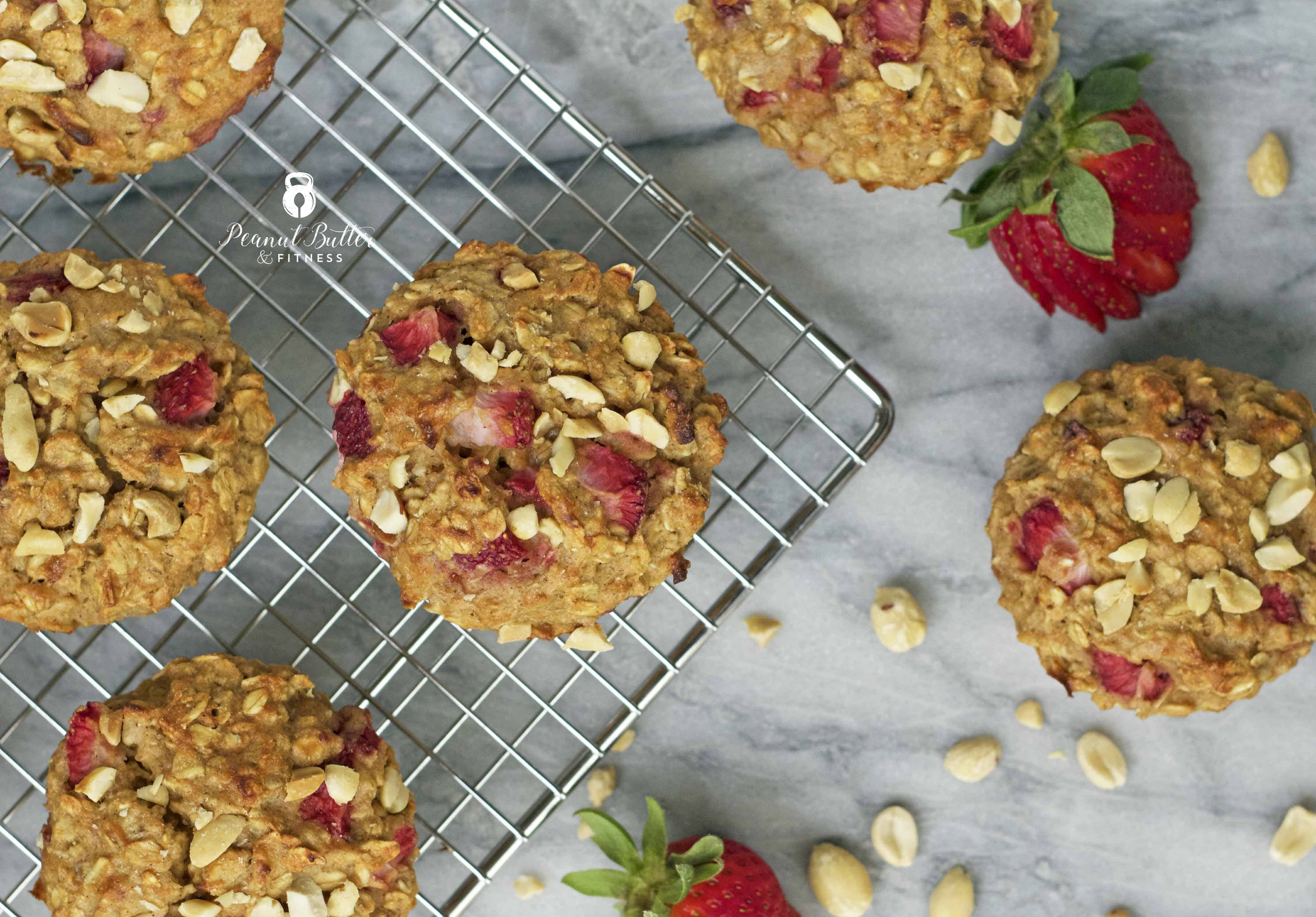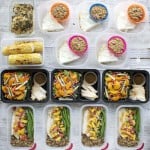 Strawberry Peanut Butter Oatmeal Muffins
Prep Time 15 minutes
Cook Time 25 minutes
Total Time 40 minutes
Servings 7 muffins
Calories per serving 211 kcal
Ingredients
2 cups rolled oats
1 1/2 scoops Cellucor Peanut Butter Marshmallow Whey Protein
2 tbsp PB2 powdered peanut butter
1/2 tsp baking powder
1/4 tsp cinnamon
1 cup chopped strawberries
1 cup unsweetened applesauce
1/4 cup unsweetened vanilla almond milk
2 egg whites
3 tbsp pure maple syrup
3 tbsp low sodium, low sugar peanut butter melted
1 tsp vanilla extract
Optional: Crushed peanuts for topping
Instructions
Pre-heat oven to 350 degrees. Arrange 7 jumbo silicone baking cups on a baking sheet.

In a large bowl, combine all dry ingredients. Add wet ingredients and mix until just combined.

Divide batter evenly into 7 baking cups. Top with crushed peanuts if desired. Bake for 25-30 minutes or until a toothpick inserted into the center comes out clean.
Nutrition Facts
Strawberry Peanut Butter Oatmeal Muffins
Amount Per Serving
Calories 211 Calories from Fat 54
% Daily Value*
Fat 6g9%
Cholesterol 8mg3%
Sodium 100mg4%
Potassium 98mg3%
Carbohydrates 29g10%
Fiber 4g17%
Sugar 11g12%
Protein 12g24%
* Percent Daily Values are based on a 2000 calorie diet.