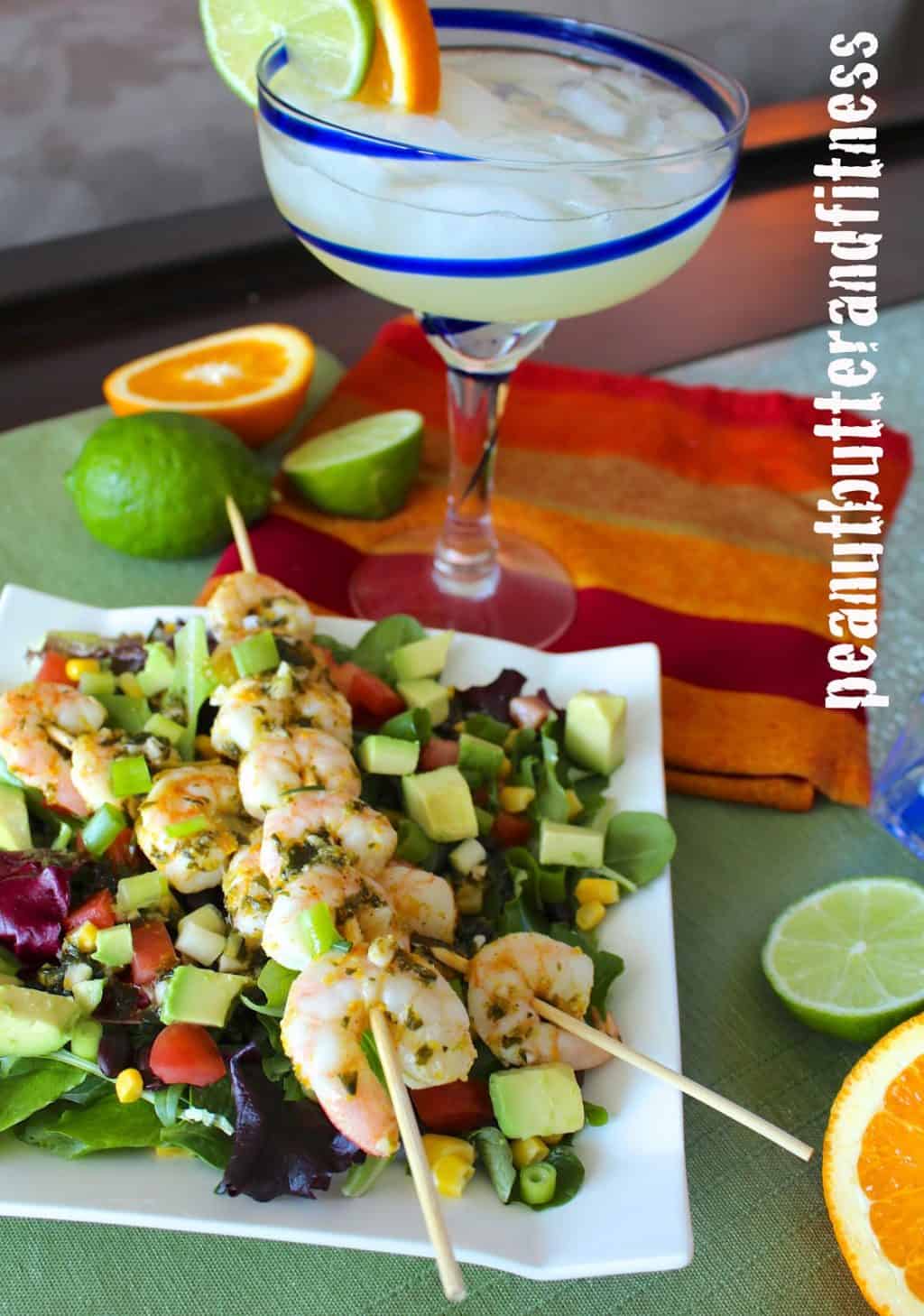 Who loves margaritas???? I do, I do! And I love spicy and I love shrimp.  How have I not thought of this before? This may be one of the best salads I've ever had…I think the key is marinating the shrimp.  Just be careful not to leave them in the lime juice for too long or they'll start turning into ceviche!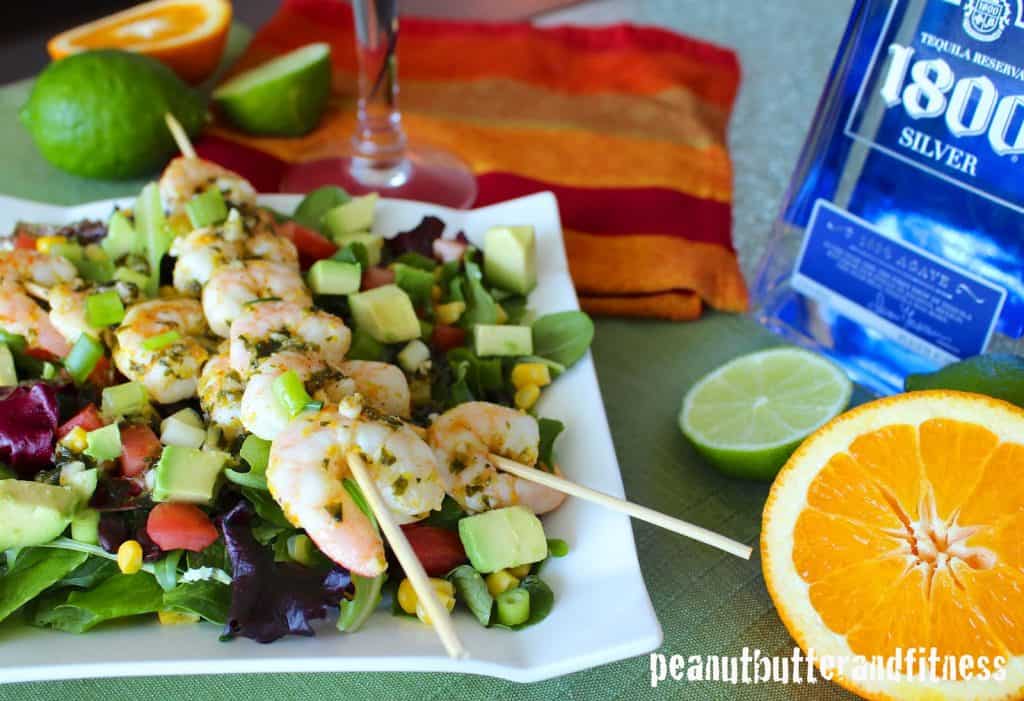 I encourage you to get some quality tequila for this one…and for the margaritas you make to go with it.  I wouldn't want anyone getting a cheap tequila hangover on behalf of some shrimp salad 🙂  I used 1800 Silver for the first time and it was delightful.  Is it Cinco de Mayo yet? I've got the tequila ready to go.  Now if I could just find my sombrero and fake mustache…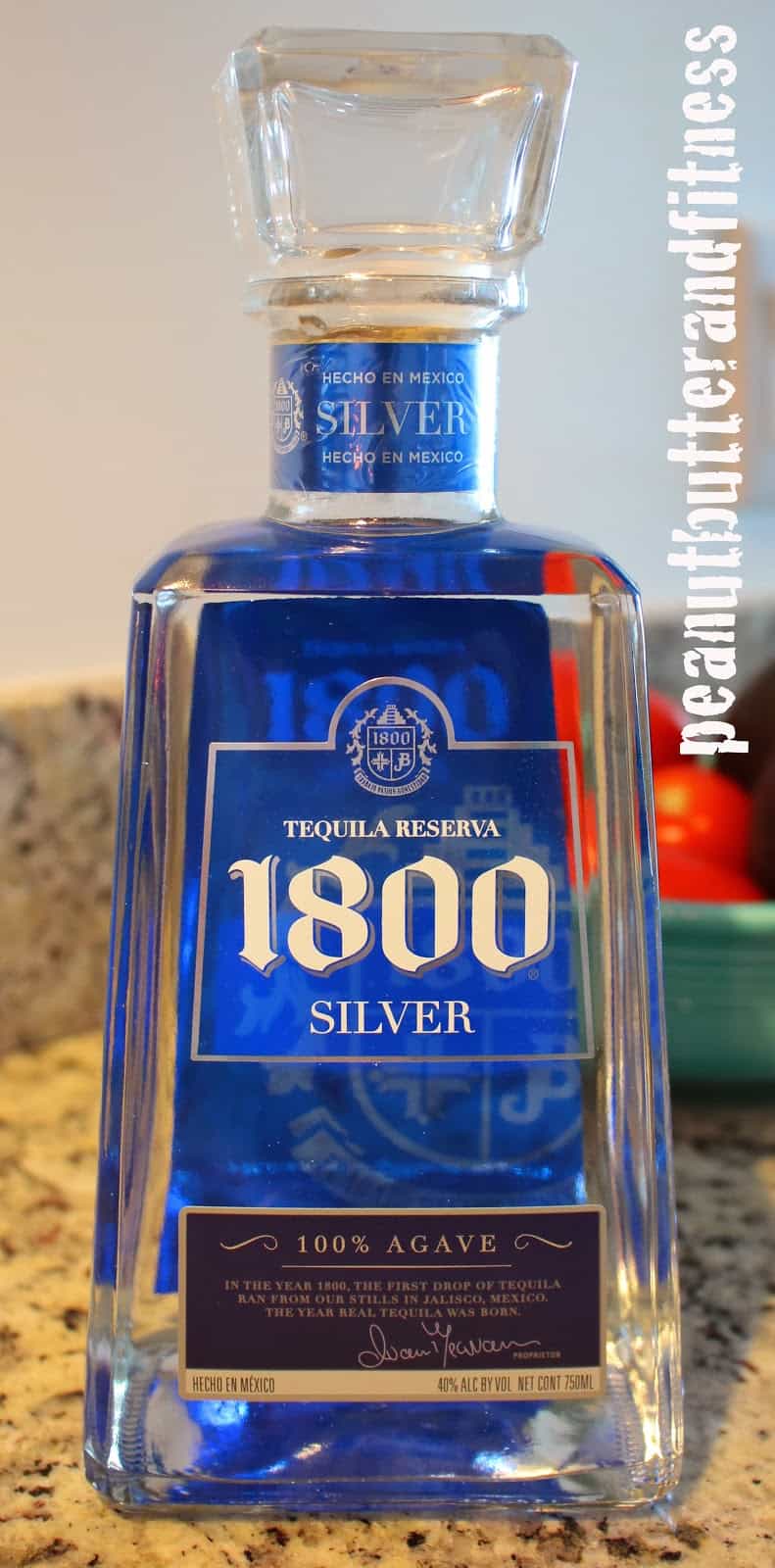 When you marinate the shrimp, make sure you cover those babies up so none of them miss out on the awesomeness of the marinade.  The marinade and dressing have a little bit of spice to them, but I might kick it up a notch next time.  If you like mild spice, this will work for you.  If you're a little more edgy and want some heat, go for more chili powder and cayenne pepper!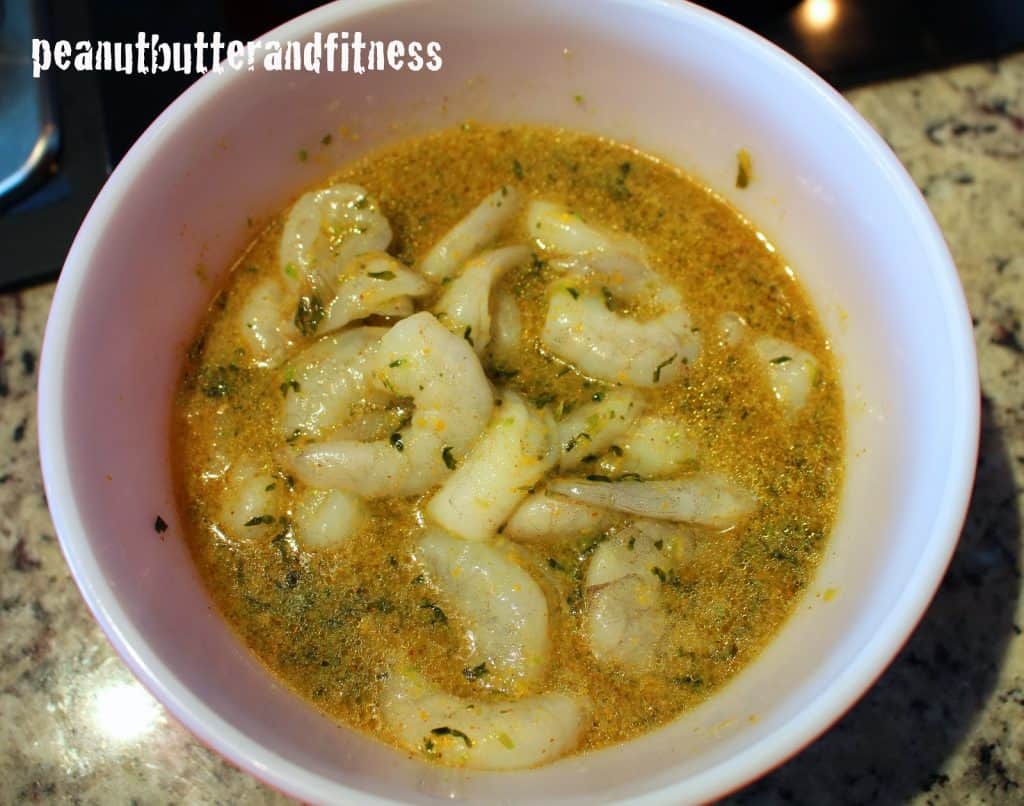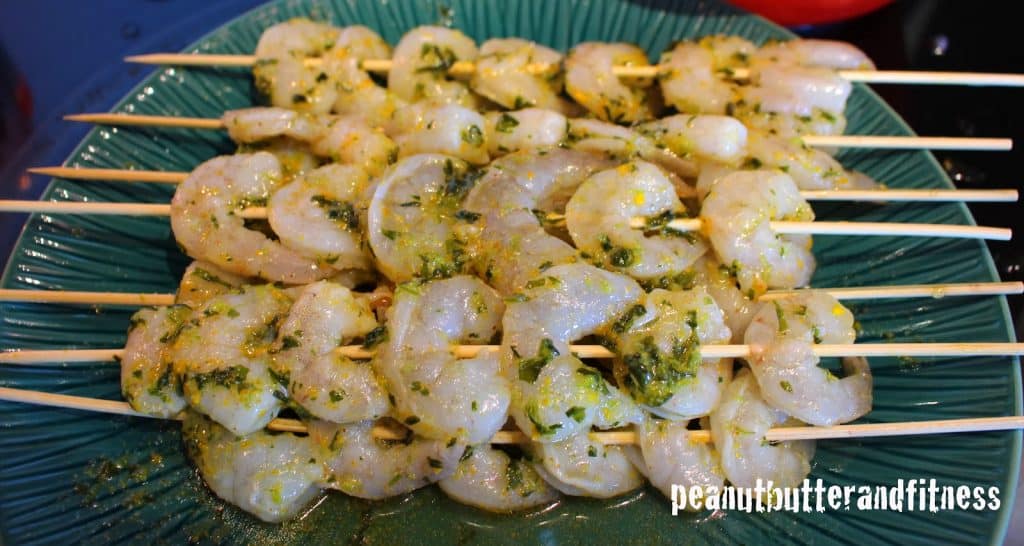 You could leave your shrimp individual, but I think it's easier to grill them on a skewer!


Spicy Margarita Shrimp Salad
Servings: 4 • Calories: 398 • Fat: 16 g • Protein: 30 g • Carbs: 30 g • Fiber: 10 g • Sugar: 9 g • Sodium: 256 mg • Cholesterol: 171 mg


Marinade Ingredients:
1 lb raw shrimp

1 lime, juiced and zested

1 orange, juiced and zested

3 tbsp tequila (I used 1800 Silver)

2 tbsp Triple Sec (or Grand Marnier)

2 tbsp olive oil

2 tbsp cilantro, chopped

1 tsp garlic powder

1/2 tsp cayenne pepper

1/4 tsp salt
1 lime, juiced and zested

2 tbsp Triple Sec

2 tbsp apple cider vinegar

2 tbsp olive oil

1 clove garlic, minced

2 tbsp cilantro, chopped

1/4 tsp salt

1/4 tsp black pepper

1/2 tsp chile powder
6 cups lettuce of choice (I like spring mix)

1 cup black beans, drained and rinsed

1 avocado, cubed

2 tomatoes, chopped

2/3 cup sweet corn kernels

1/2 cup green onion, chopped
In a medium bowl, combine shrimp and all marinade ingredients.  Mix well, ensuring all shrimp are covered in marinade.  Set aside in refrigerator to marinate for 15-20 minutes.

In a small bowl, whisk together all dressing ingredients.  Set aside.

Skewer shrimp and grill until cooked through and opaque.  (Mine took about 6 minutes on 375 degrees on my George Foreman.)

Divide salad ingredients, shrimp and dressing evenly among 4 plates and serve.