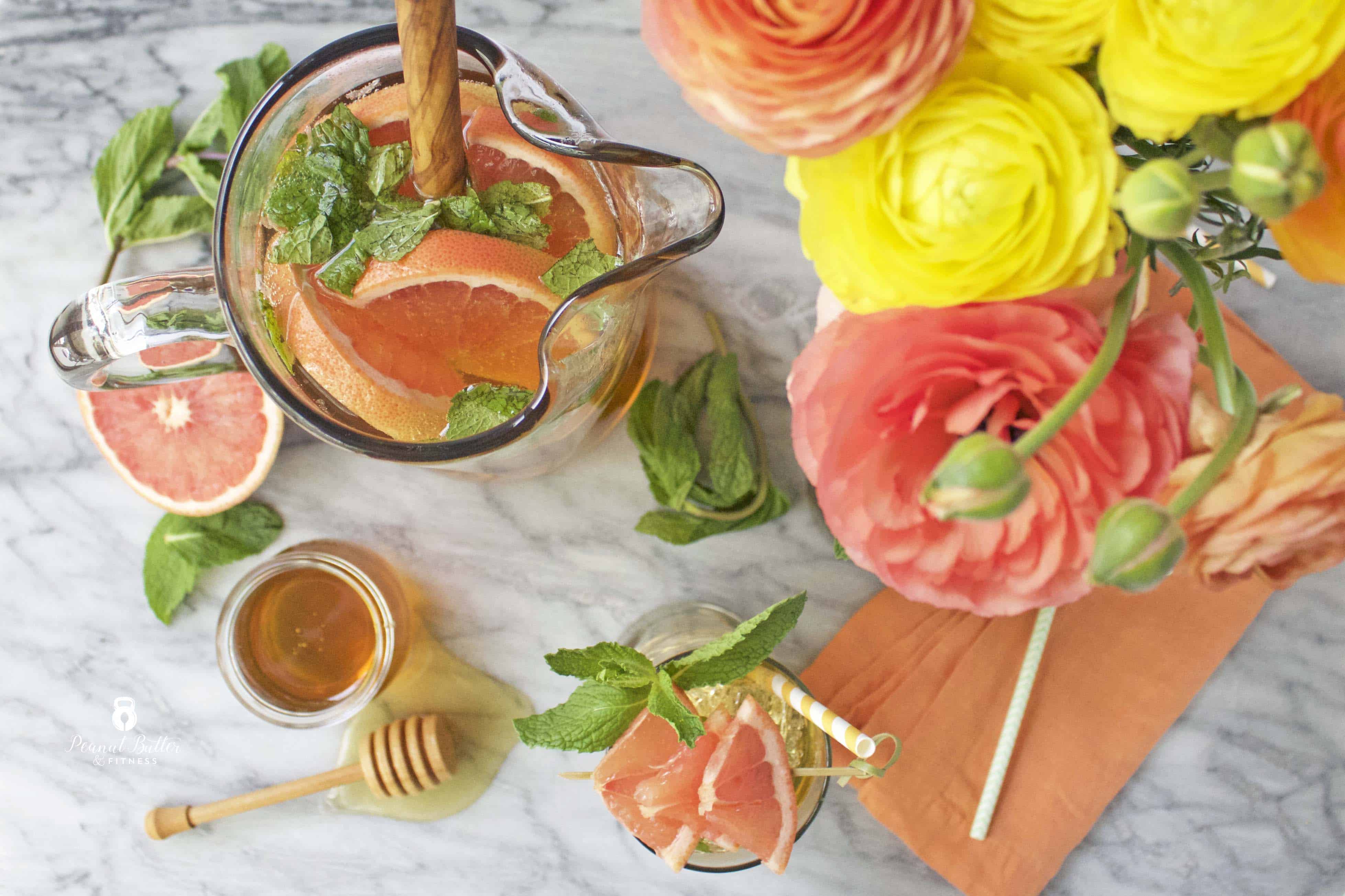 Hellooooooo spring! Last weekend was bright and sunny in San Francisco, so I made my way out to the farmers market and got these beautiful flowers while enjoying the vitamin D.  Of course I needed a refreshing drink to go with my flowers…and green tea is always a winner in my book.  So I whipped up this sparkling mint and grapefruit green tea and have been enjoying the pitcher of it from my refrigerator all week.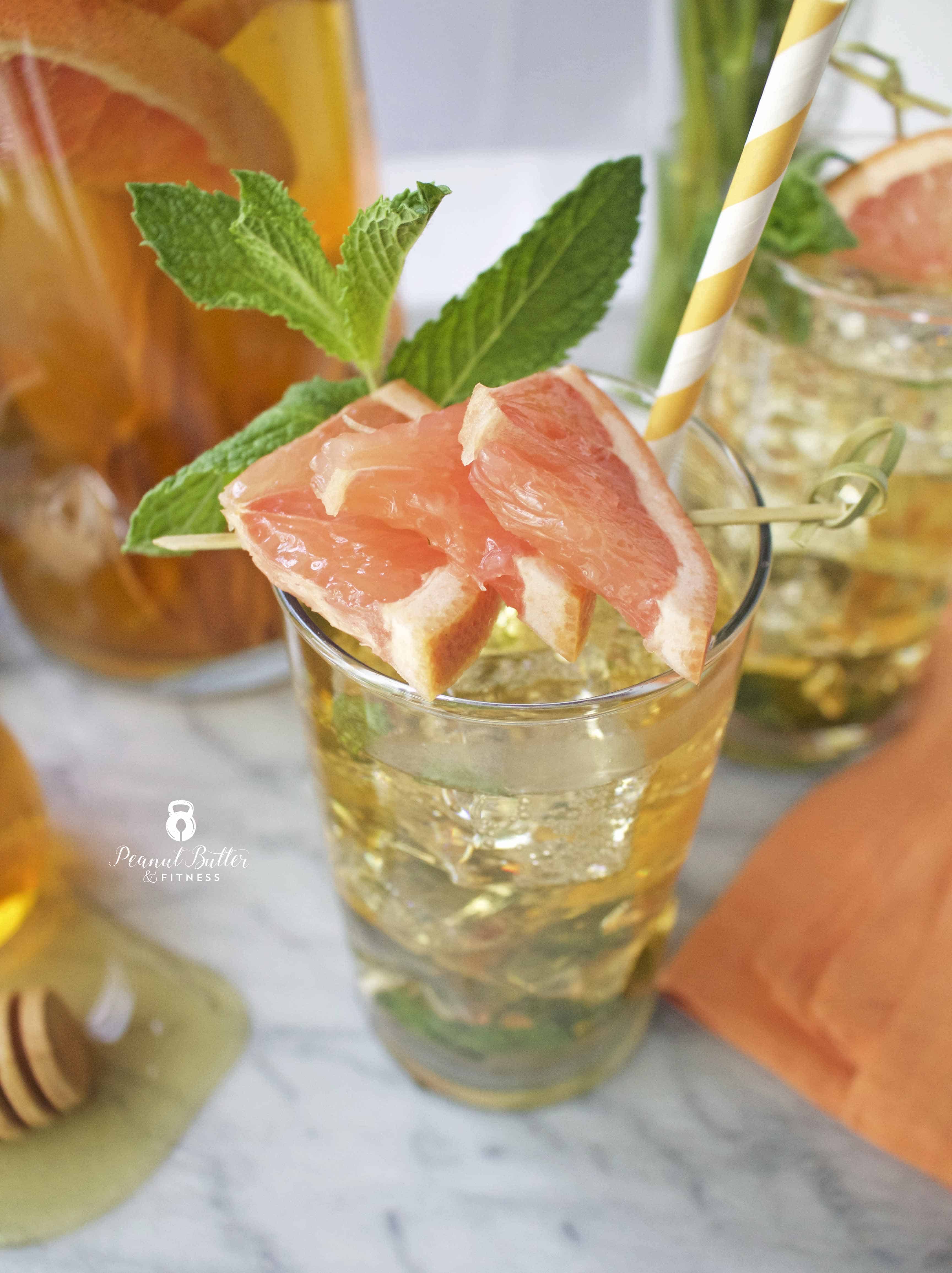 I made mine sans alcohol (since I had enough when I was out and about last weekend) but this would be a PERFECT drink to add a little bit of gin or vodka.  It's Friday, you might as well make it a Fri-YAY.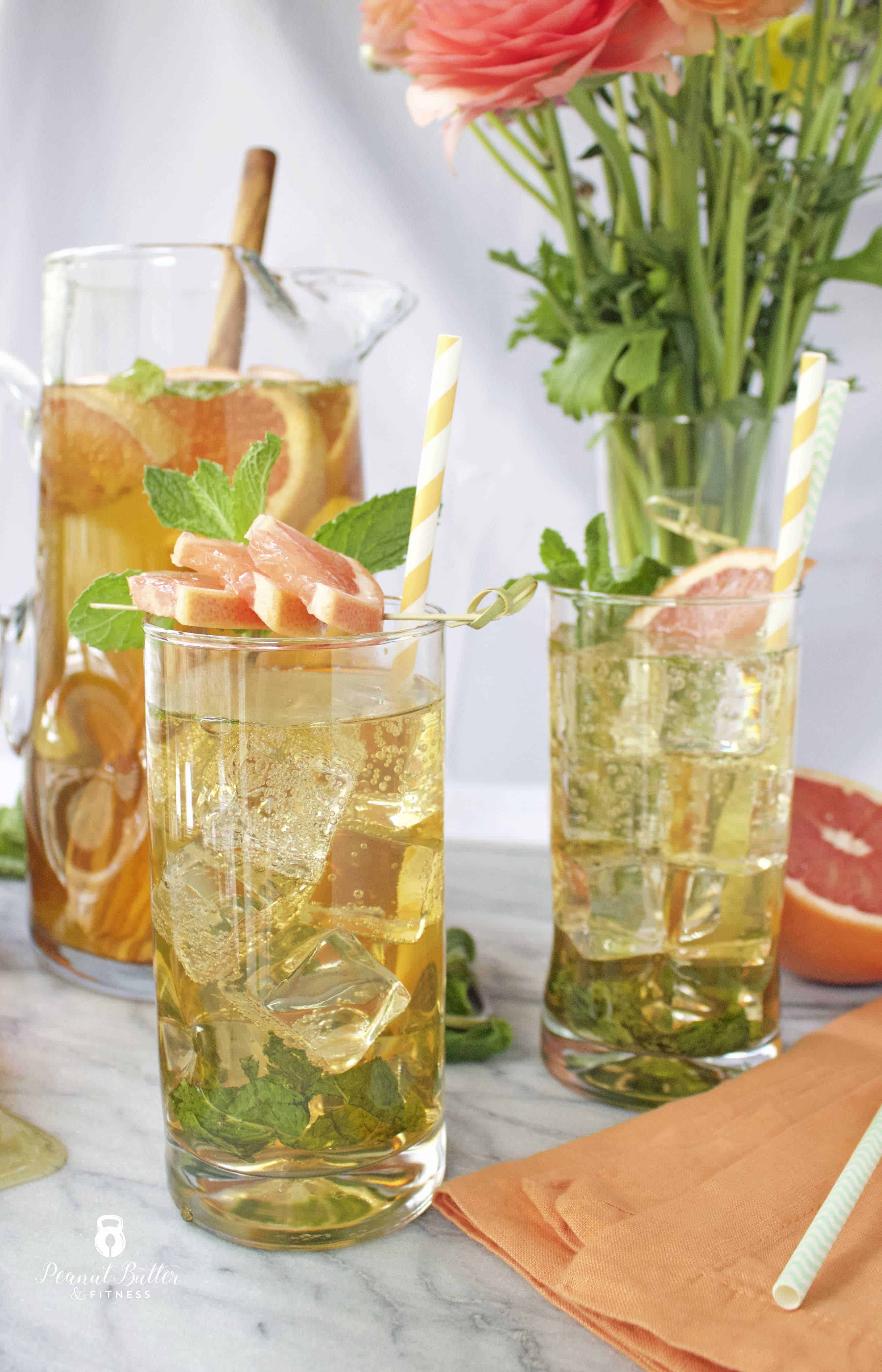 I used honey to muddle my mint, but granulated sugar of some sort would probably work even better if you're into muddling! Monkfruit sweetener or coconut sugar would work great.  I also recommend adding sweetener to individual servings, especially if you're not the only one who will be drinking it.  Otherwise, do your thing and sweeten the whole pitcher to your taste.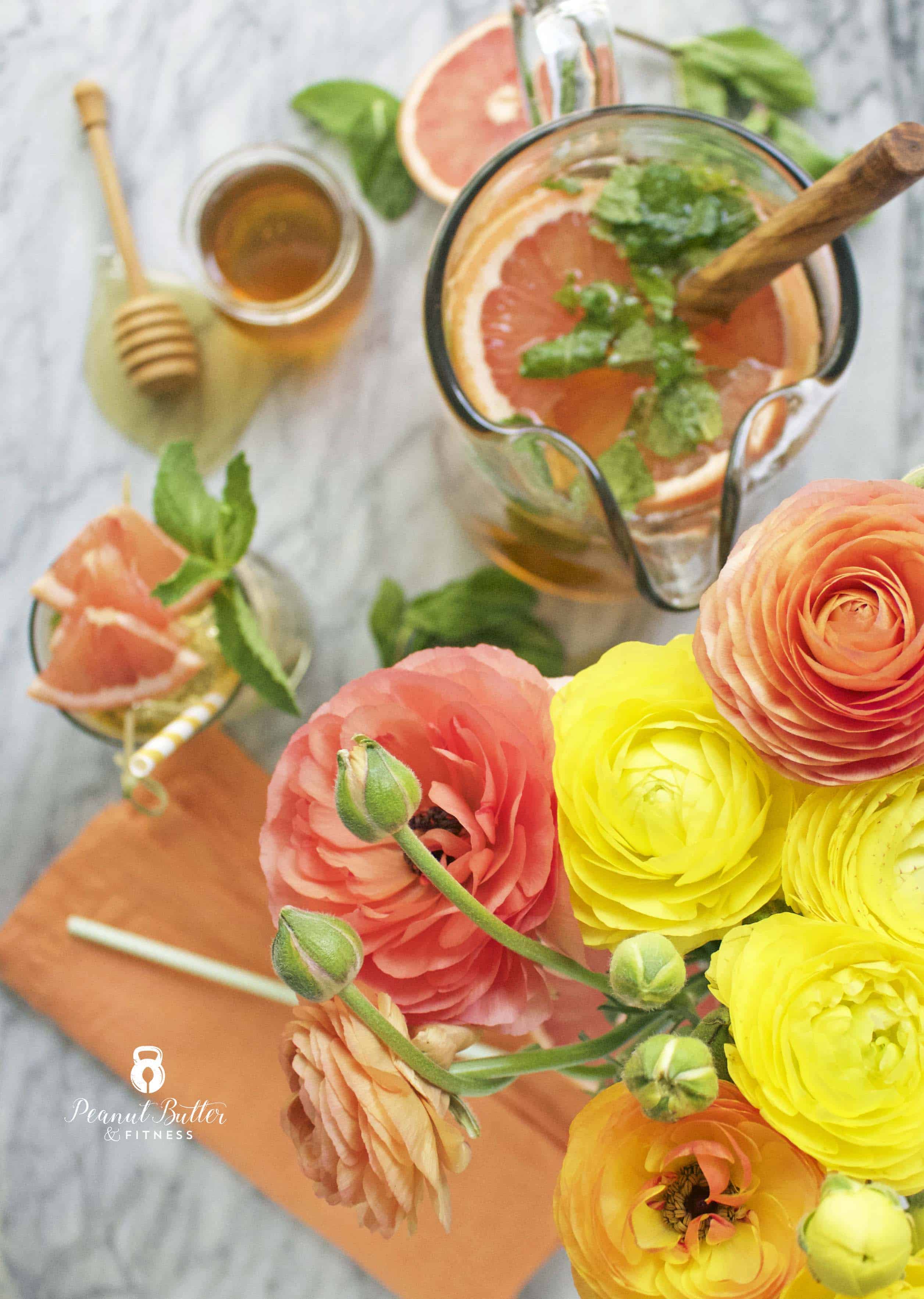 Can you tell I'm a little obsessed with these flowers?!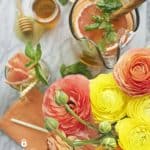 Sparkling Grapefruit and Mint Green Tea
Prep Time 15 minutes
Cook Time 5 minutes
Total Time 20 minutes
Ingredients
10 cups water
7 green tea bags
2 12 oz cans grapefruit flavored sparkling water
2 grapefruit juiced
1/4 cup mint leaves loosely packed
Optional: sweetener of choice
Instructions
Bring water almost to a boil in a large pot. Remove from heat, add green tea bags and steep for 4-5 minutes.

Once the tea is steeped, add sweetener if desired. [You can also wait to add sugar until serving if other people will be drinking it too. I recommend 1/4 cup of honey for the whole pot or 1/2 tbsp per serving. Monkfruit sweetener or coconut sugar would also work well, especially for muddling the mint in individual glasses.]

Allow tea to cool, then add grapefruit juice and mix.

Add mint leaves to bottom of glasses or a pitcher. If desired, add your sweetener of choice at this point and muddle the mint leaves with sweetener.

Add ice cubes to the glass and pour green tea over top of muddled mint. Top off with sparkling water before serving.
Recipe Notes
I didn't calculate the nutrition info for this drink because it completely depends on your choice of sweetener and how much you add to match your tastes.  Aside from the sweetener, the only calories come from grapefruit juice.
I recommend the following amounts of sweetener for the entire recipe: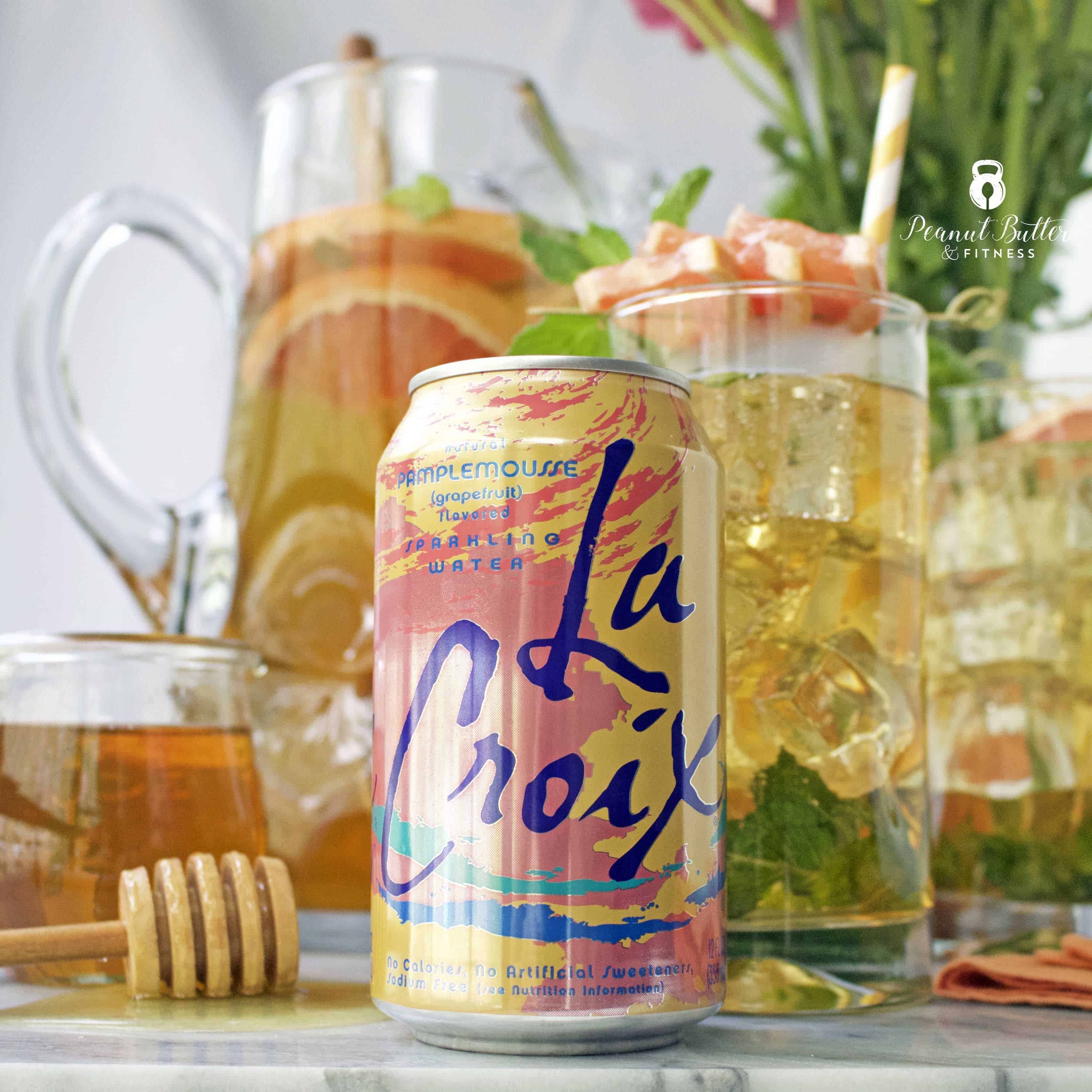 I used La Croix sparkling water since it has no calories, sweeteners, or sodium added to it.  Just water and grapefruit flavor.