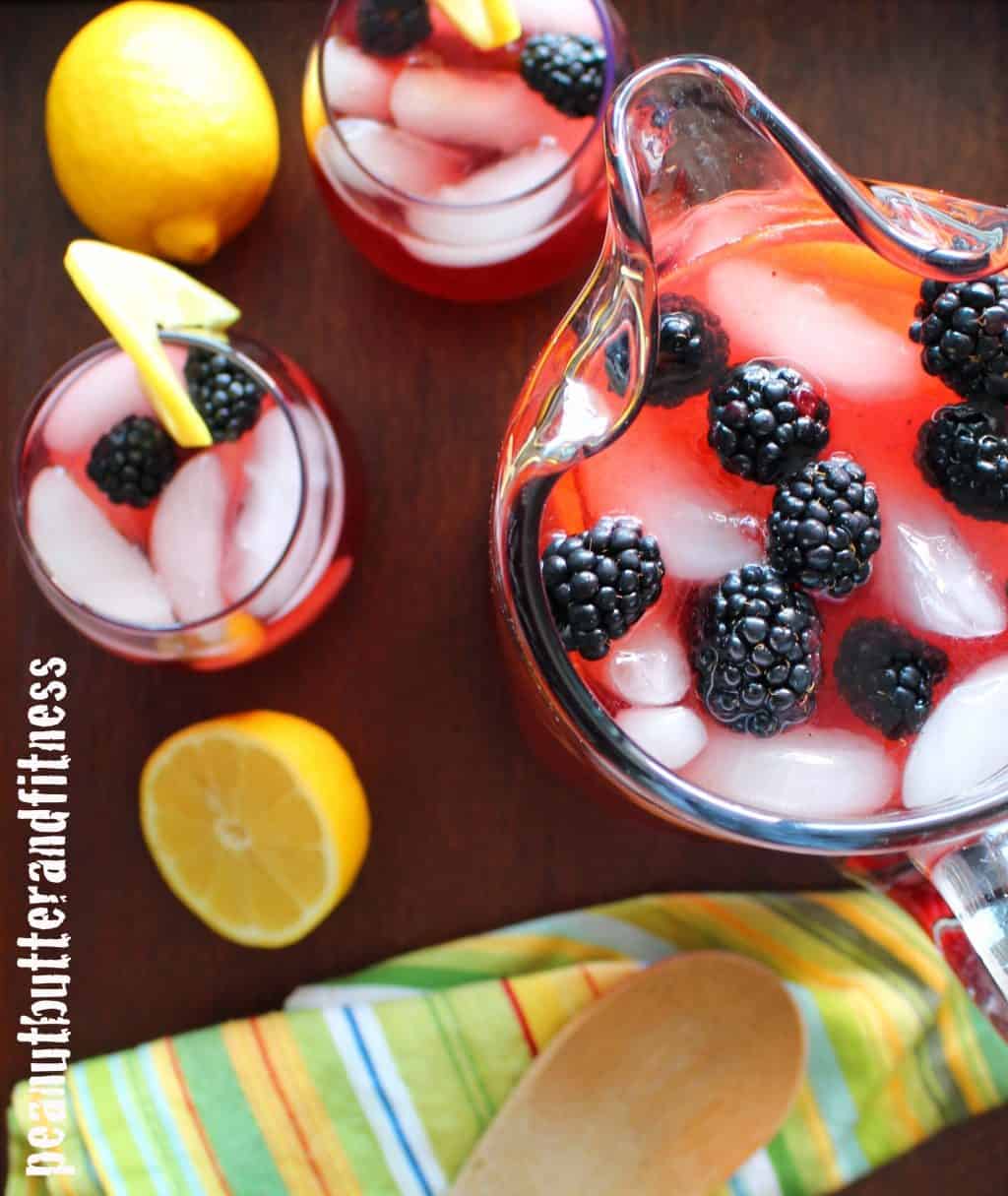 Mmmmm green tea! This stuff is amazing and I wanted to make it extra amazing today with some blackberries and lemon.  Topped off with some sparkling water, it's beyond refreshing and has tons of health benefits.  For example:
It has loads of antioxidants – the stuff that is supposed to keep your cells healthy and decrease your risk of cancer.
It boosts your metabolism.
It's hydrating!
And as for the blackberries and lemons, well they add even more anti-oxidants and metabolism boosters.  Yummy!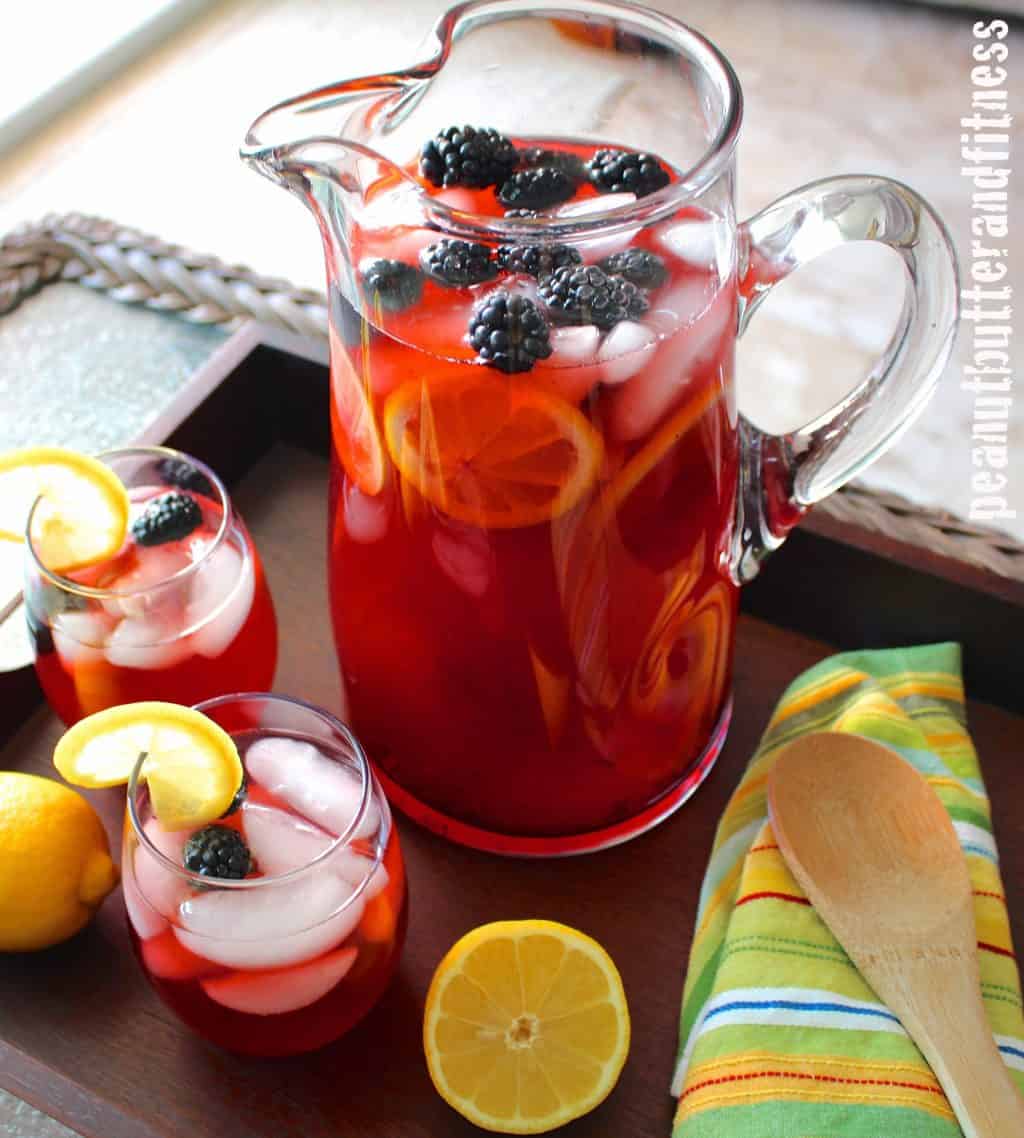 But really, I just like the taste a lot.  And it was pretty warm out by the pool today so a little refreshment was in order.  I'm sorry to everyone that lives where it's snowing right now, I just can't help myself.  Don't worry though, I'll be moving to San Francisco soon where the bay keeps it chilly almost all the time, so come fall I will be wearing jackets, boots, scarves…the works.  Or maybe during the summer too since my blood is so thin after 5 years in south Florida.  Yikes!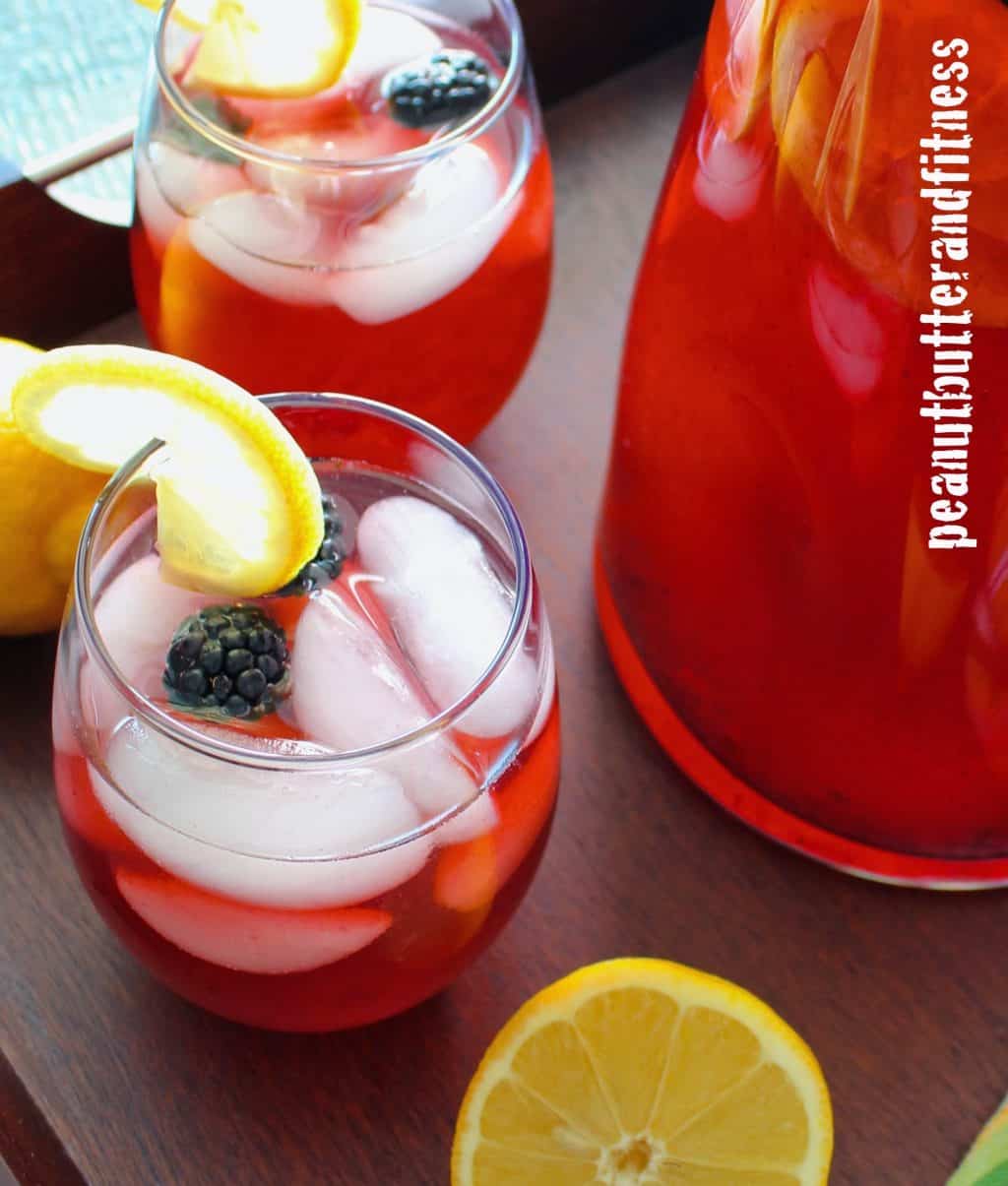 But I digress…there are lots of options for sweetening this particular mix of green tea if you want more than what the blackberries will give you.  You can use flavored sparkling water if you find something with berry or blackberry flavor that you like.  Or you can add some Truvia when the tea is still hot or use a little of something pictured after the recipe.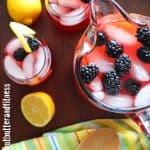 Sparkling Blackberry Lemon Green Tea
Prep Time 20 minutes
Cook Time 5 minutes
Total Time 25 minutes
Servings 10 cups
Calories per serving 11 kcal
Ingredients
8 cups water
6 green tea bags
2 cups sparkling water flavored or unflavored
1 cup blackberries
1 small lemon juiced
Optional: 8 packets Truvia
Instructions
In a large pot, bring 8 cups water to a boil over high heat.  Remove from heat and add tea bags.  Steep tea, covered, for about 5 minutes, then remove tea bags.

Mix in Truvia if you're using it.  Allow tea to cool.

Add lemon juice to tea.

In a small dish, heat blackberries in microwave for 15 seconds.  Mash the berries and mix in to tea.

Strain tea into a pitcher and add lemon slices and blackberries as a garnish if desired.

Top off with 2 cups of sparkling water and gently stir.
Nutrition Facts
Sparkling Blackberry Lemon Green Tea
Amount Per Serving (1 cup)
Calories 11
% Daily Value*
Sodium 1mg0%
Carbohydrates 5g2%
Sugar 2g2%
* Percent Daily Values are based on a 2000 calorie diet.