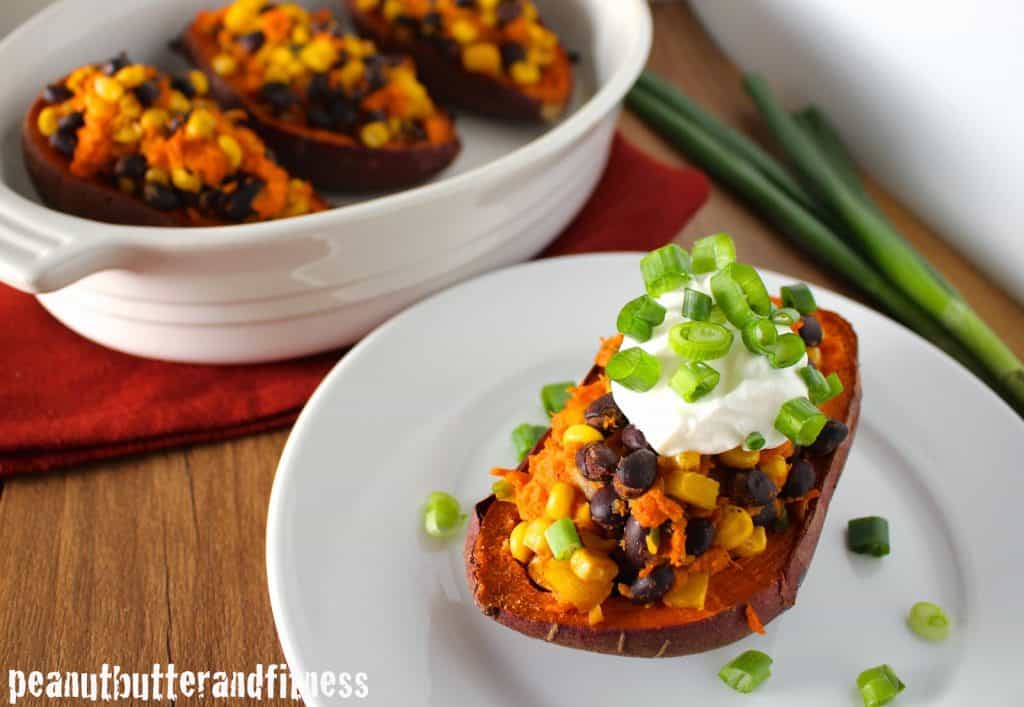 Here's an easy way to spice up your sweet potatoes! I usually stick to my standard baked sweet potatoes when I meal prep, but I wanted to mix things up a bit and add some flavor.  This is a pretty easy way to do that…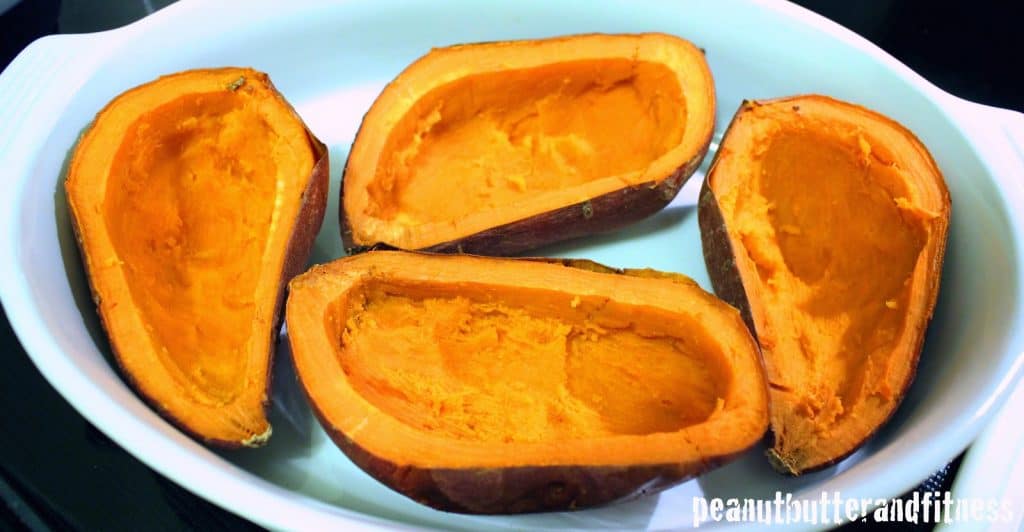 You just have to bake the sweet potatoes long enough that you can scoop them out, mash up the innards, cook up some filling ingredients, mix it all up and stuff your potatoes!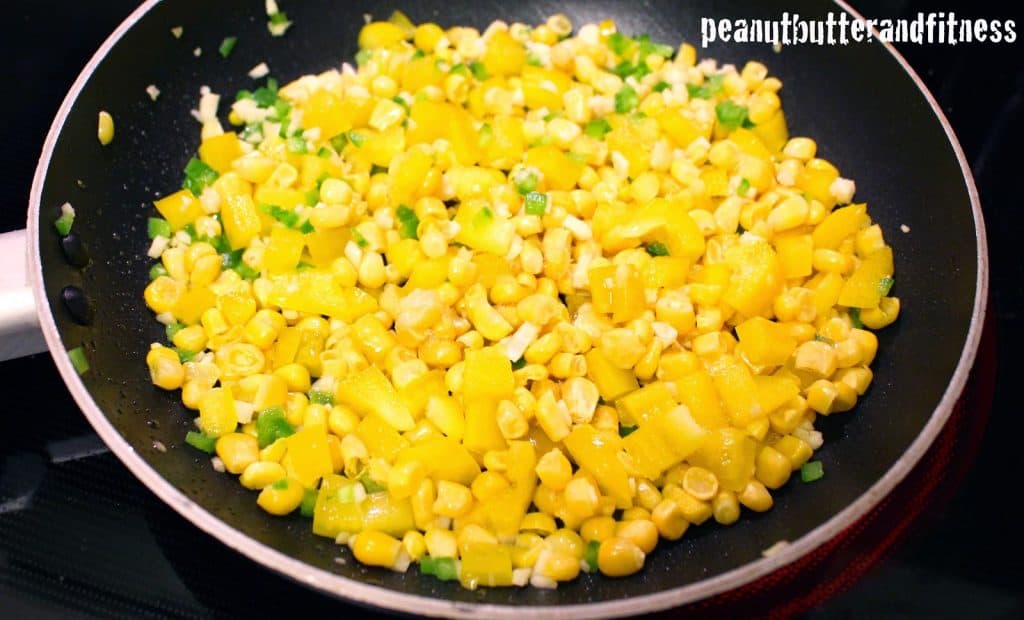 I realized after I started cooking that a red bell pepper would have been a much more colorful option here.  But lucky for you, now you can learn from my mistake – use a red bell pepper so you get to eat the rainbow.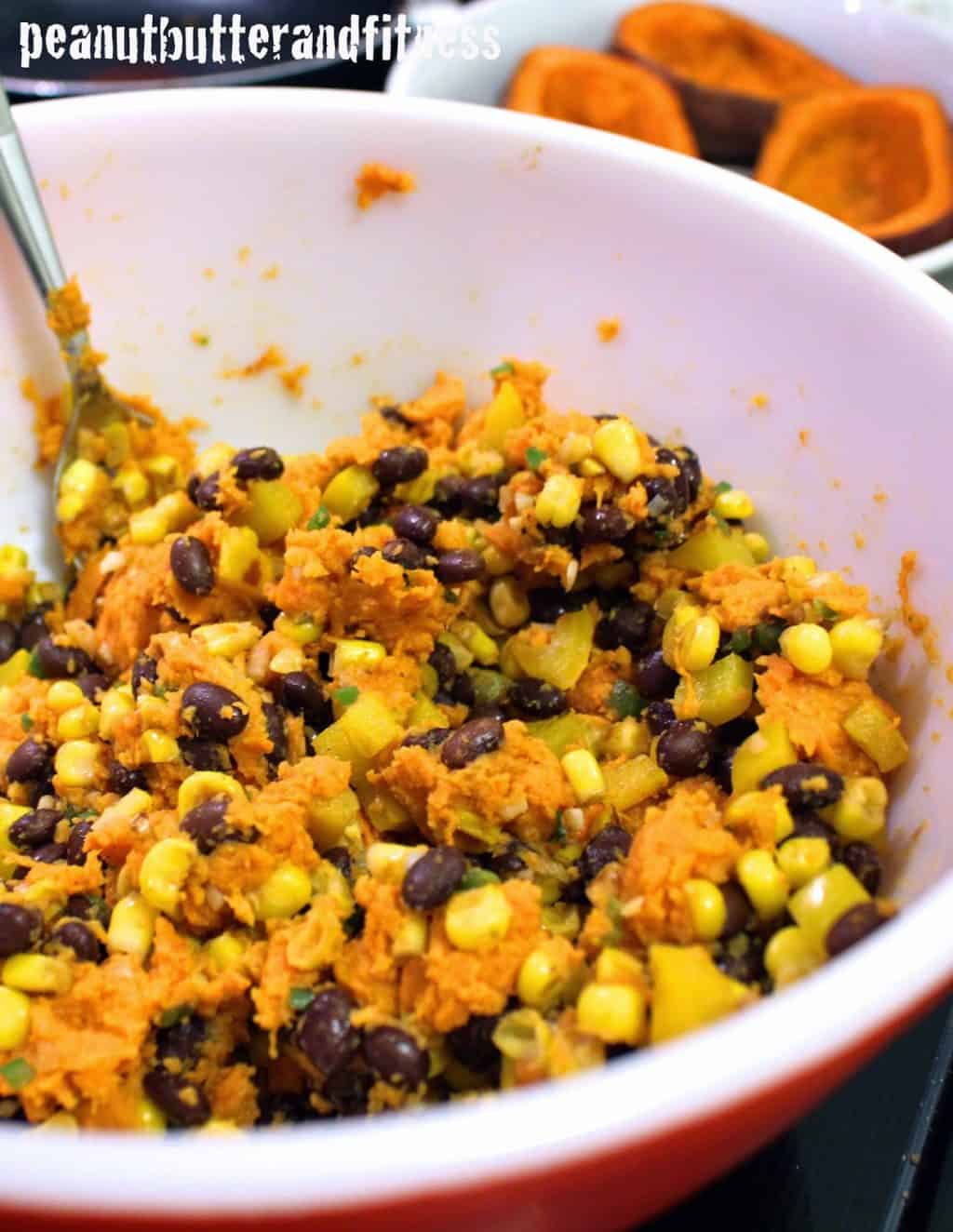 You only need to keep about 2/3 of the flesh that you scooped out in order to refill your sweet potatoes, but I just kept all of it in the filling mix so I ended up with some extra to use as part of a meal.  Anywho…top it all off with some plain Greek yogurt and green onions.  Enjoy!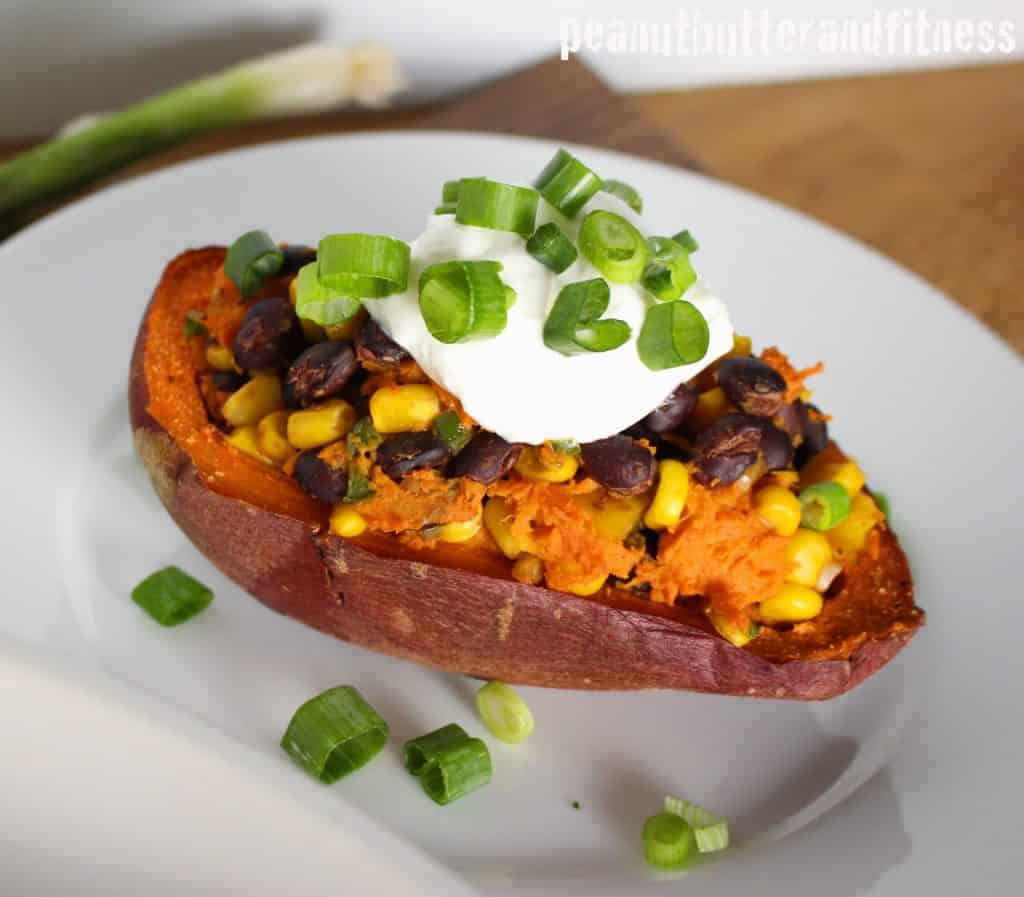 Southwest Stuffed Sweet Potatoes
Servings: 4 • Calories: 195 • Fat: 1 g • Protein: 9 g • Carbs: 40 g • Fiber: 8 g • Sugar: 9 g • Sodium: 232 mg • Cholesterol: 1 mg
Ingredients:
2 large sweet potatoes
1 cup low sodium black beans, rinsed and drained
1 cup frozen corn
1/2 small jalapeño, diced
1/2 medium bell pepper, chopped
2 cloves garlic, minced
3 tbsp unsweetened vanilla almond milk
1 tsp olive oil
1/4 cup green onions, chopped
6 tbsp plain fat free Greek yogurt
Pre-heat oven to 400 degrees.
Pierce sweet potatoes with a fork and place on foil lined baking pan.  Bake for 60-70 minutes or until fork tender (you may need to adjust cooking time if you're using really big sweet potatoes).
Cut the sweet potatoes in half and hollow them out, leaving at least 1/4 inch of the skin so they stand up on their own.  Reserve the hollowed out flesh in a microwave safe bowl.
Spray sweet potato skins with coconut oil or olive oil, then season with some Flavor God seasoning and broil for 3-5 minutes.
Add remaining Flavor God seasoning to reserved sweet potato flesh and microwave until soft, about 3-5 minutes depending on how tender they were after coming out of the oven.  Add almond milk and mash until smooth. Set aside.
Heat olive oil in a pan over medium high heat, then add corn, jalapeño, bell pepper and garlic.  Sauce until tender.
Add corn mixture and black beans to mashed sweet potato and mix.  Spoon into sweet potato skins and broil for 4-5 minutes.
Top with Greek yogurt and green onions.