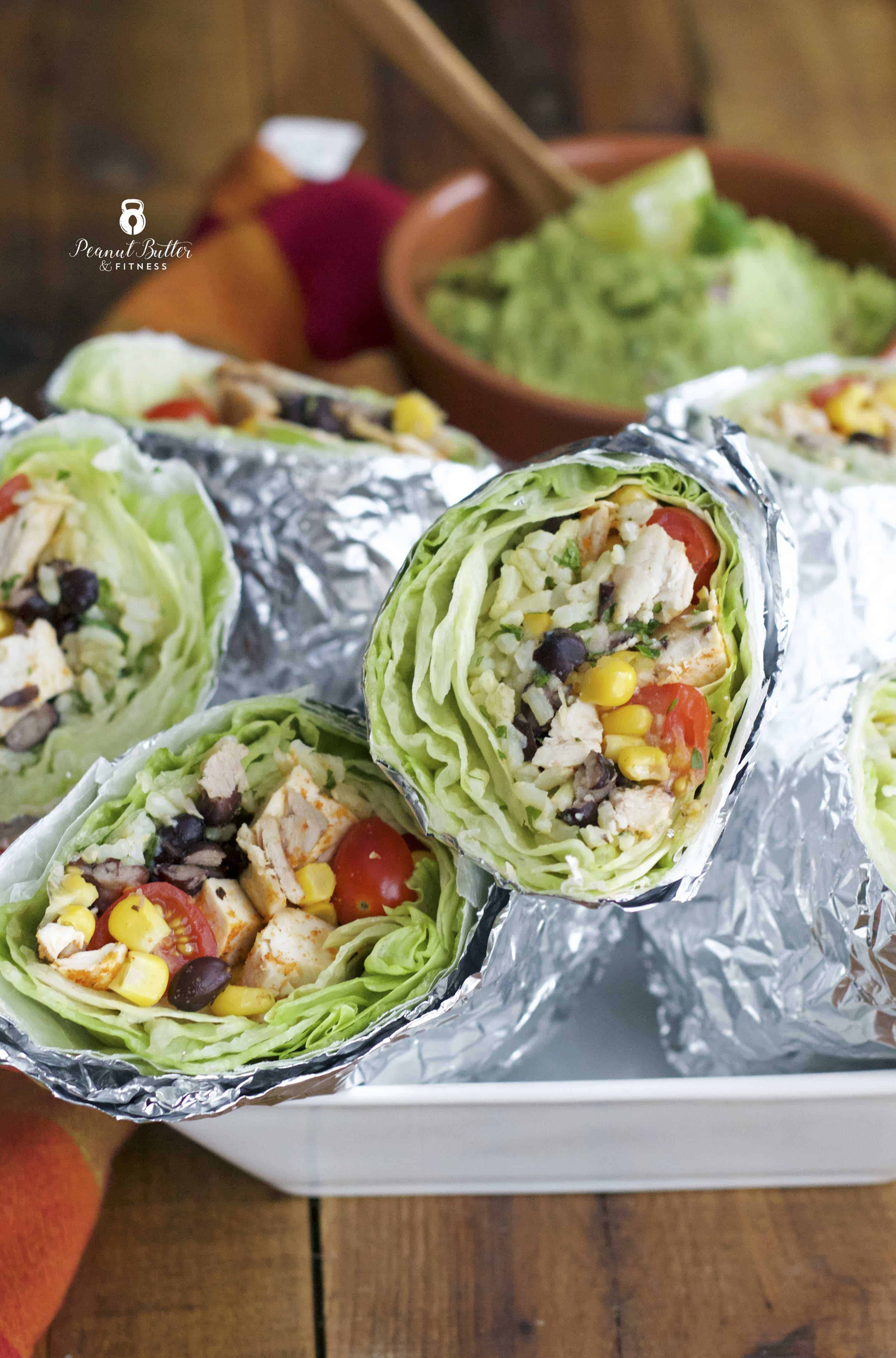 Have you guys ever had an "Un-wich" from Jimmy John's?  I ended up getting dragged into a Jimmy John's a couple months ago and found out they do this awesome thing where they will replace the bread with lettuce on any of their sandwiches.  I know, I know, you've seen this done for years with burgers at In-n-Out, but this is different.  I think the key to success of the Un-wich is the way they wrapped it up.  So I thought to myself (naturally)…can I meal prep this?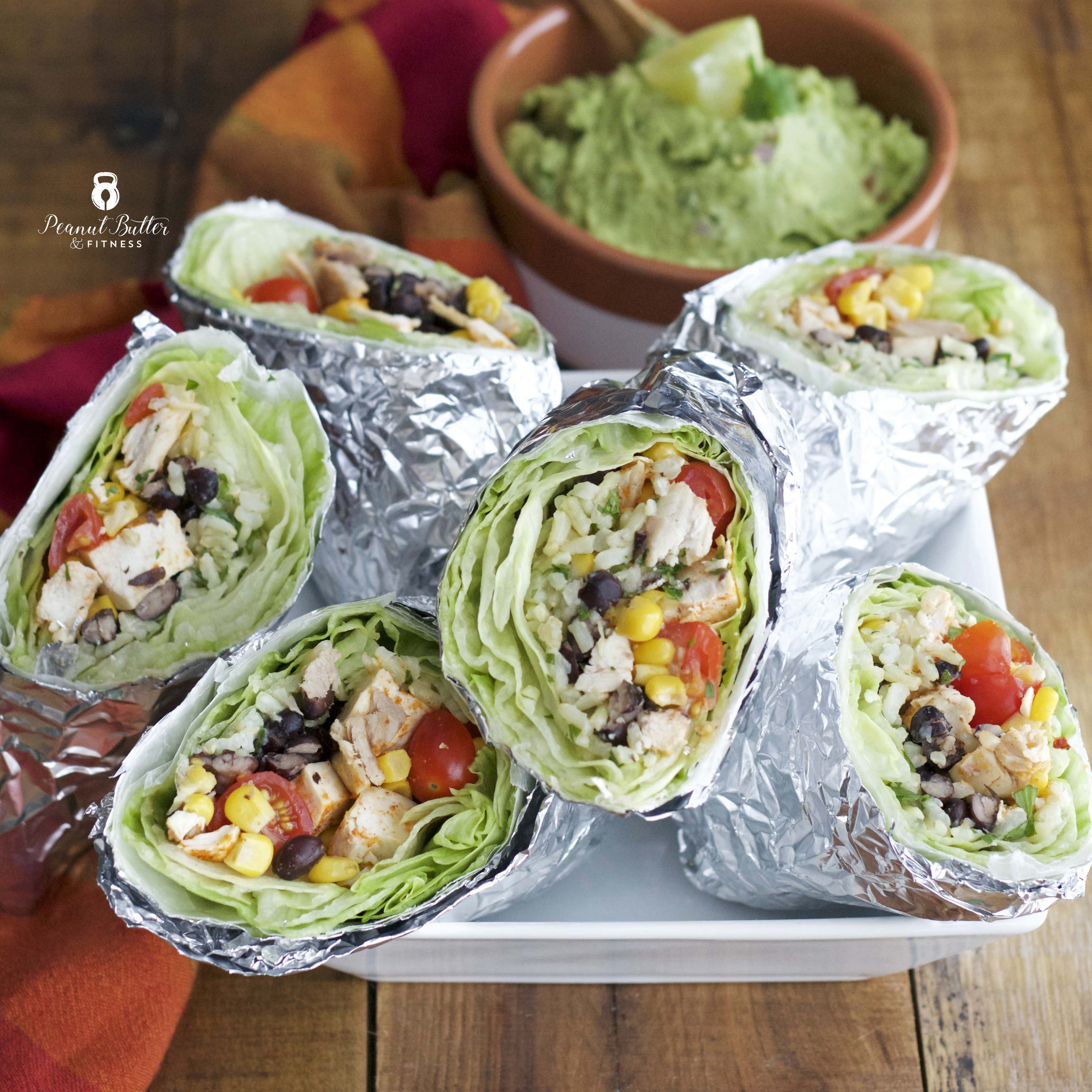 The answer is that yes, you can meal prep your own Un-wiches.  Again, the key is in the wrapping!  I did a layer of wax paper, then a layer of foil and wrapped them nice and tight.  I kept the guac on the side because it would have turned into a nasty mess otherwise.  I wouldn't prep them for more than 3 days out or else your lettuce might start getting brown or soggy.  Nobody likes brown, soggy lettuce.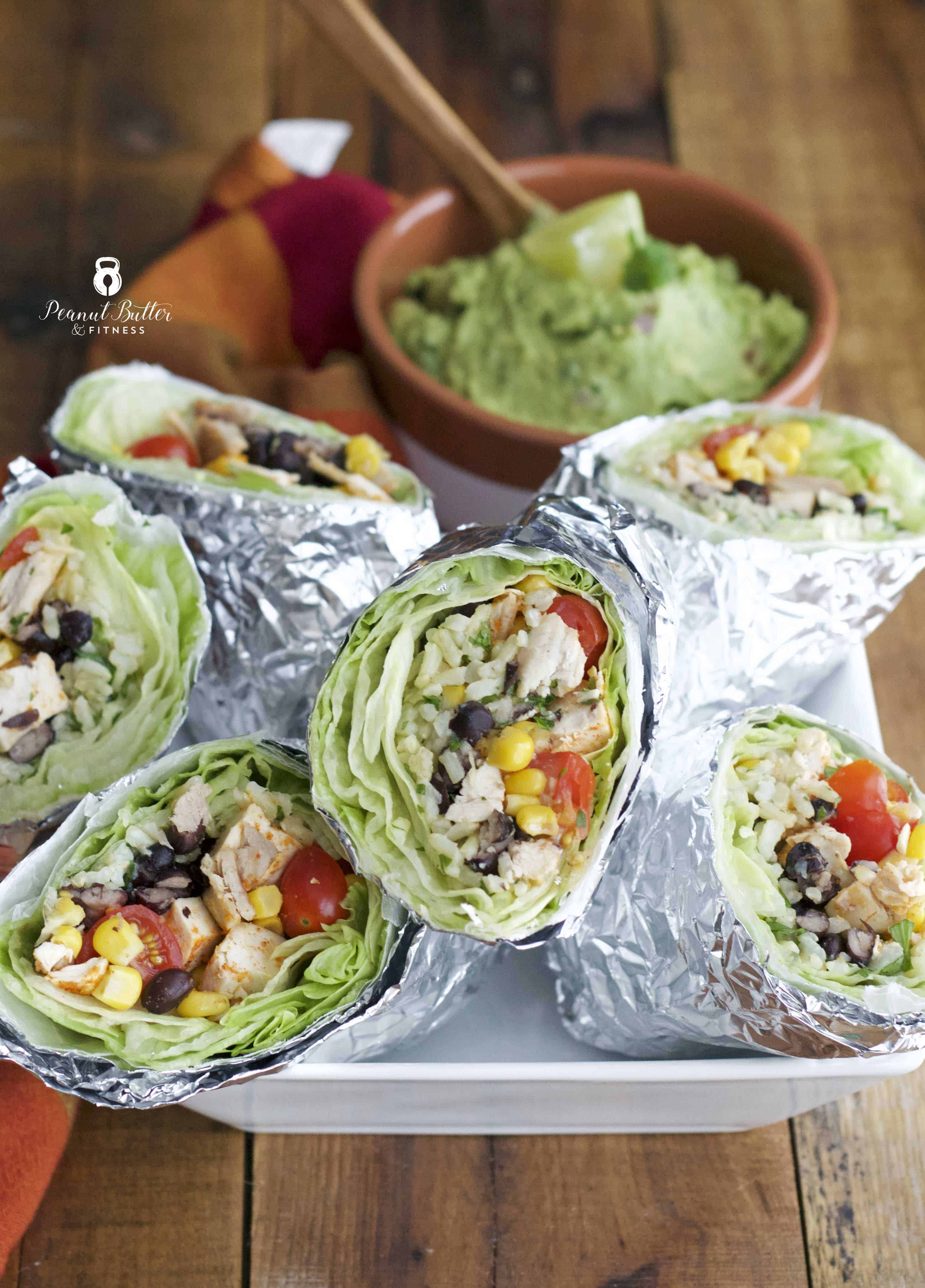 BTW, today is National Taco Day.  Happy taco Wednesday? Yes, I realize these are clearly not tacos, but same food group, right?  There's guac involved so same, same 😉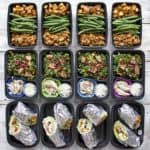 Southwest Chicken Lettuce Wraps
Prep Time 25 minutes
Total Time 25 minutes
Servings 4 servings
Calories per serving 305 kcal
Ingredients
1/2 rotisserie chicken, skin and bones removed (287 grams)
1 head iceberg lettuce
1 cup cooked brown rice
3/4 cup low sodium black beans rinsed and drained
3/4 cup corn kernels
3/4 cup cherry tomatoes halved
1/2 cup guacamole
1/4 cup cilantro
Juice of 1 lime
Instructions
Remove leaves from head of lettuce, being careful not to tear the leaves. Arrange 2-3 leaves on top of one another to roll up like a burrito. Set aside.

Mix cooked rice, cilantro, lime juice, and Flavor God Garlic Lover's Seasoning. Divide rice evenly among 4 lettuce wraps.

Divide chicken, black beans, corn, and cherry tomatoes among the 4 lettuce wraps. Season with Flavor God Taco Tuesday seasoning.

If serving immediately, add guacamole inside lettuce wraps before rolling. Otherwise, leave the guacamole to the side until ready to eat.

Roll lettuce wraps, holding them closed with a toothpick if necessary.
Nutrition Facts
Southwest Chicken Lettuce Wraps
Amount Per Serving
Calories 305 Calories from Fat 72
% Daily Value*
Fat 8g12%
Cholesterol 64mg21%
Sodium 469mg20%
Potassium 643mg18%
Carbohydrates 31g10%
Fiber 6g25%
Sugar 3g3%
Protein 28g56%
* Percent Daily Values are based on a 2000 calorie diet.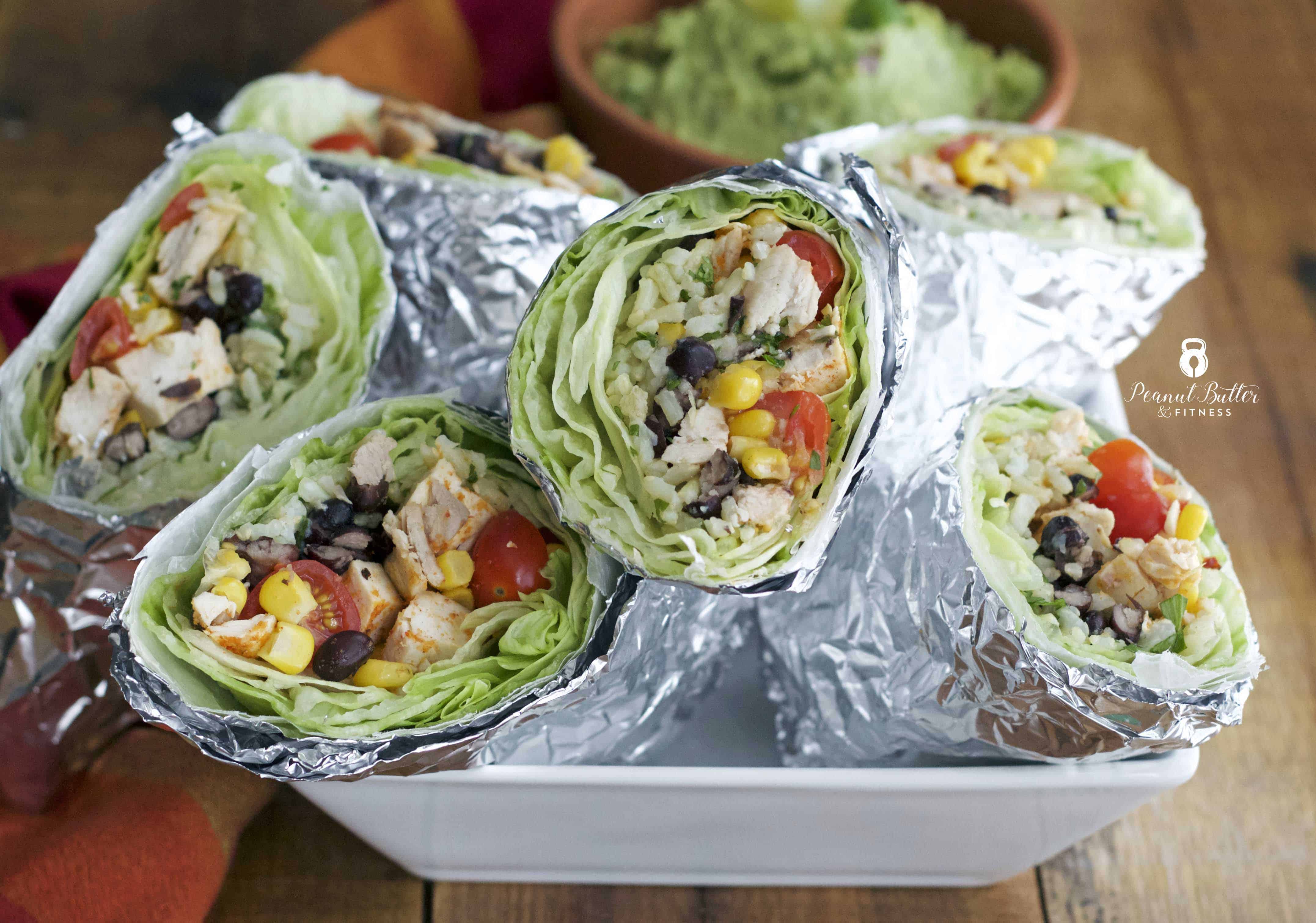 SaveSave