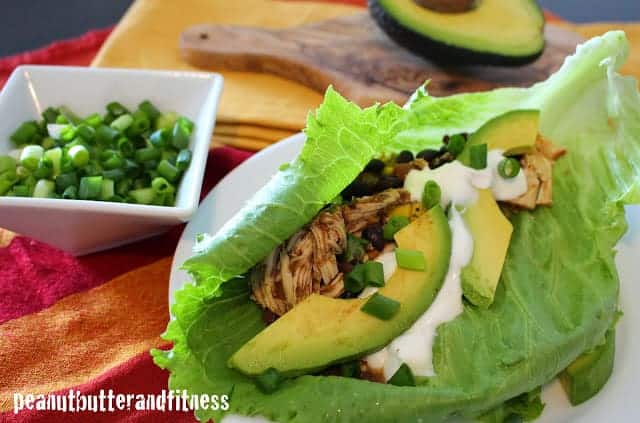 Warning: These are messy.  But finger lickin' good! Not good for first dates.  Or work. Or in the car.  Wherever you decide to eat them, have your napkins ready! Trust me, it's worth it though.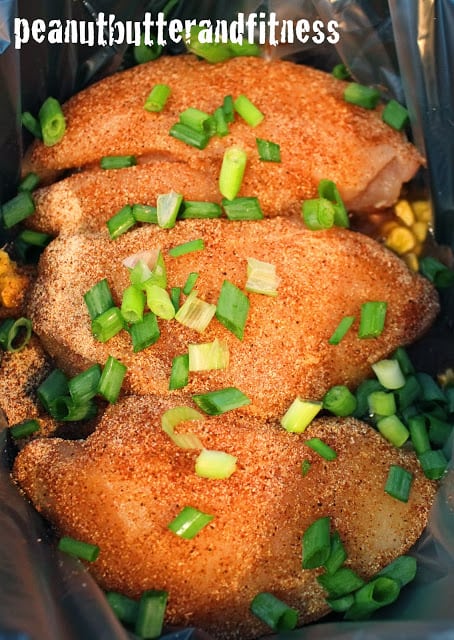 I've been wanting to do another slow cooker recipe and one of the guys at work was talking about making some fajita goodies in the slow cooker, so I figured why not! It's a good way to mix up your chicken if you eat a lot of chicken like me.  It's really versatile too, you can throw in just about anything you want and it'll mix in just fine.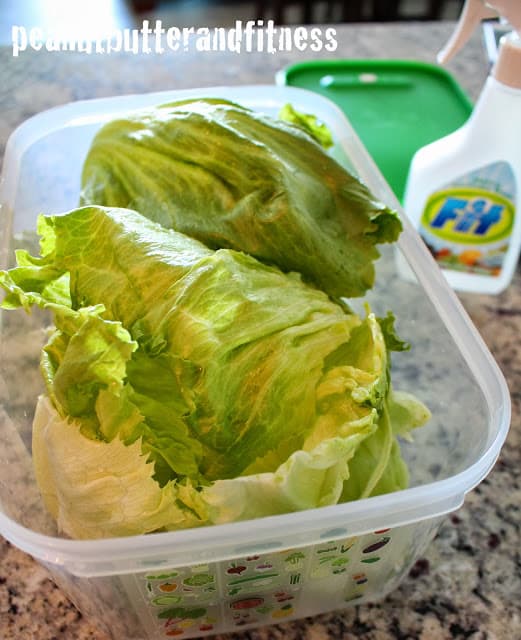 I used Iceberg Lettuce for the wraps and the leaves were huge! So these were pretty much like the size of a burrito.  Maybe I should have named them lettuce burritos.  I wanted some cilantro in here but didn't get any at the store, so here's a trick I use sometimes: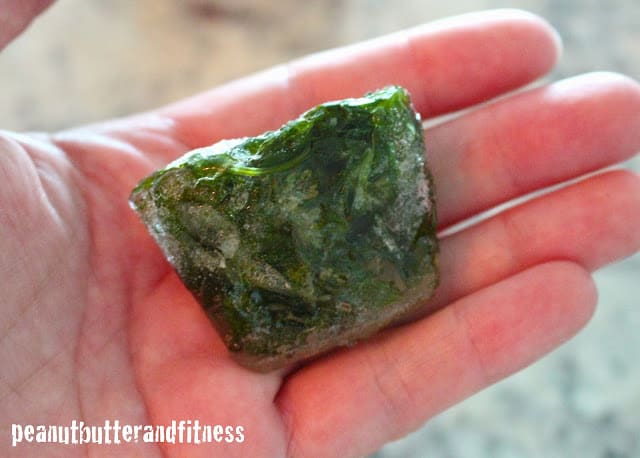 When you get a giant bunch of cilantro and don't use it all up, you can chop up the leftovers and add 1 tbsp chopped cilantro to each spot in an ice tray.  Then fill up the tray with water and freeze.  I added a second layer of water after the initial freeze to keep all the leaves covered up with water.  Take them out of the tray and toss them in a freezer bag.  Pretty easy and you can just toss the cube into soups or whatever you're cooking.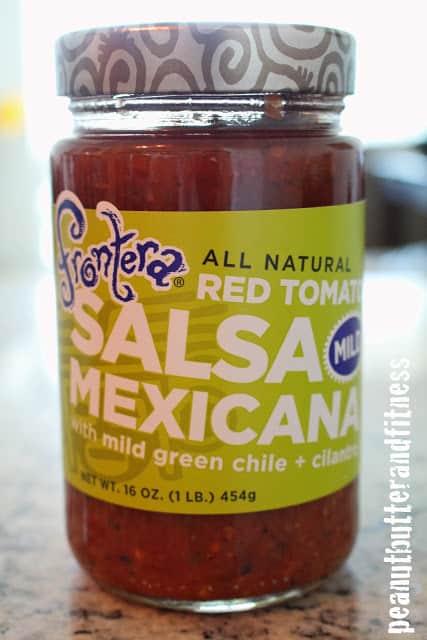 Slow Cooker Chicken and Black Bean Lettuce Wraps
Makes about 7-8 servings
Ingredients:
3 large chicken breasts (a little under 1.5 lbs)
15 oz can low sodium black beans
1 cup frozen corn
14-16 oz jar of salsa of choice
1 tsp garlic powder
1 tsp onion powder
1 tsp chile powder
1 tbsp chopped cilantro
1 head iceberg lettuce
Optional toppings: Avocado, plain non-fat Greek yogurt, chopped green onions
Line slow cooker with liner.  Add black beans (I didn't drain mine, I'm sure it would still be great if you drain them), corn, salsa and cilantro to slow cooker.
Mix garlic powder, onion powder and chile powder.  Coat chicken breasts with spices and lay on top of black bean mixture.
Cook on high for 2 hours and 30 minutes or until chicken is cooked through.
Remove chicken from slow cooker and shred using two forks.  Mix shredded chicken with black bean mixture.
Add chicken mixture to lettuce leaf and top with avocado, plain non-fat Greek yogurt and chopped green onions.