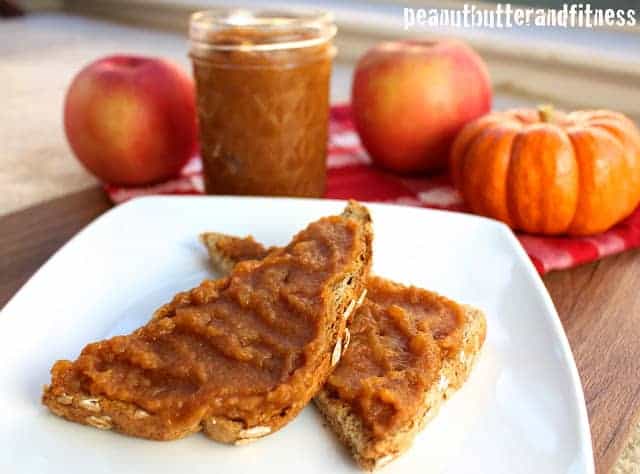 Hey, so in case you thought it was time to move the pumpkin over to make room for eggnog and all that jazz, you should rethink!  It's still technically fall and Turkey Day is right around the corner, so here's a delicious spin on apple butter that you can use to make your home smell like fall, sans candle!  Plus it's a really easy and healthy topper for toast, ice cream, yogurt, oatmeal, pancakes…whatever really.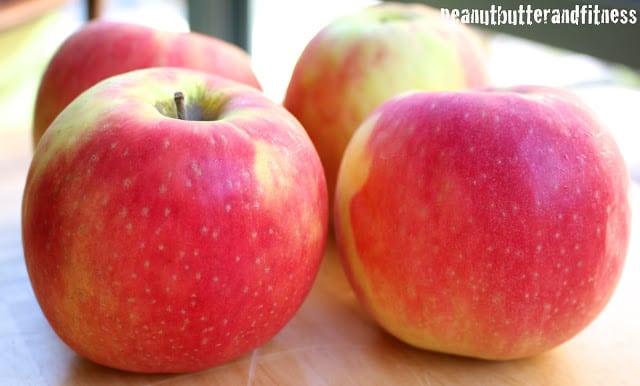 I used Honeycrisp apples for this recipe…like the name would suggest, they're crisp and sweet with the perfect texture for using in recipes like this.  They don't automatically turn into mush and have the right flavor to complement the spices in this butter.
Some pretty apples and cinnamon before adding the pumpkin 🙂 The bread I'm using here is Dave's Killer Bread Seeded Honey Wheat which has 5 grams of protein and 5 grams of fiber per slice.  I love topping it with this apple pumpkin butter (which I made a while back and am just now getting around to posting) as a healthier, no-fat alternative to peanut butter for my pre-workout snack.  Enjoy!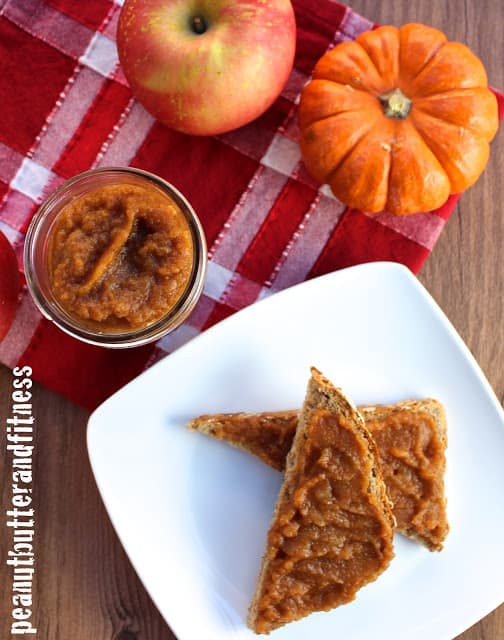 Slow Cooker Apple Pumpkin Butter
Yield: 2 cups • Serving Size: 1/4 cup • Calories per serving: 45 • Fat: 0 g • Protein: 0 g • Carbs: 9 g • Fiber: 2 g • Sugar: 8 g • Sodium: 1 mg • Cholesterol: 0 mgIngredients:
15 oz can pumpkin puree
4 medium Honeycrisp apples; peeled, cored and diced
3 tbsp pure maple syrup
1/4 cup baking Truvia
2 tsp cinnamon
1/2 tsp pumpkin pie spice
1 tsp vanilla extract
1 tbsp lemon juice
Pinch of salt
Add all ingredients to slow cooker and mix.
Cook on low for 4 hours or until apples are very tender.  Allow to cool for 30 minutes and blend in food processor (or using immersion blender) until butter reaches desired consistency.
Store in refrigerator for up to 2 weeks or freeze.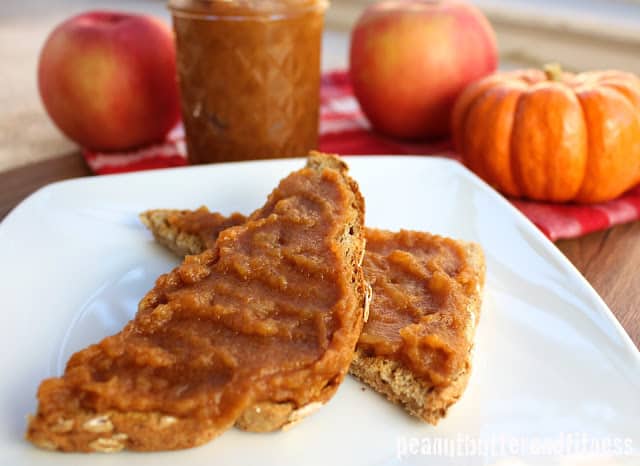 P.S. Sorry for my extended absence from my blog (again…).  This time I'll blame it on my awesome vacation to Thailand and a few other places.  Here are a couple pictures: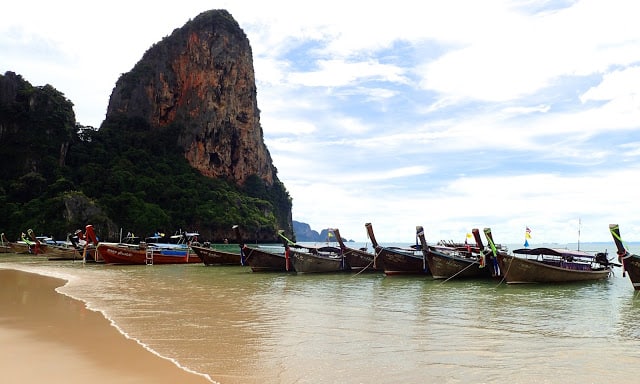 Railay, Krabi, Thailand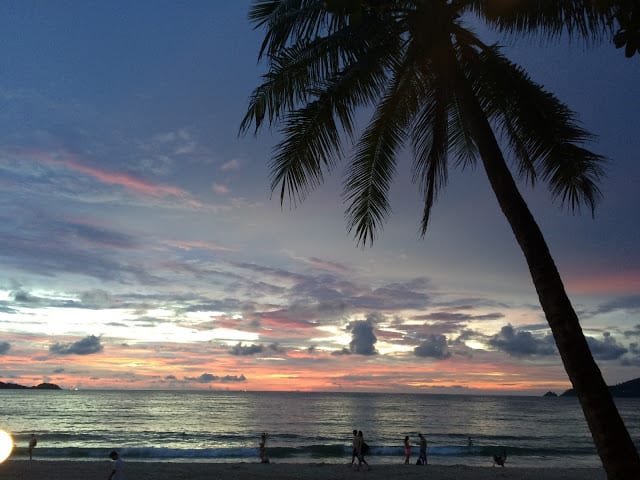 Patong Beach, Phuket, Thailand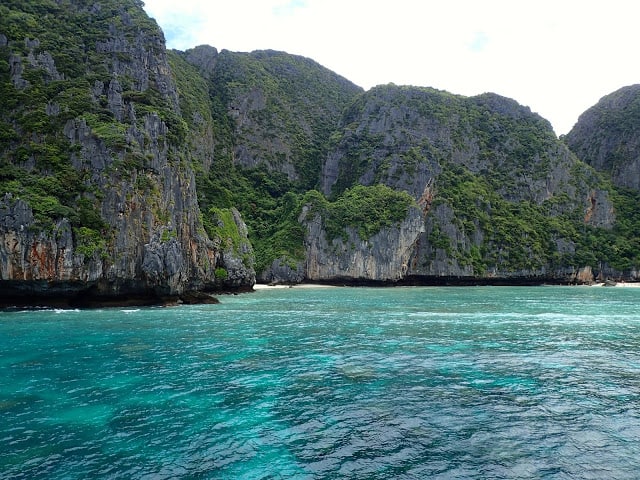 Maya Bay, Phuket, Thailand
SaveSave