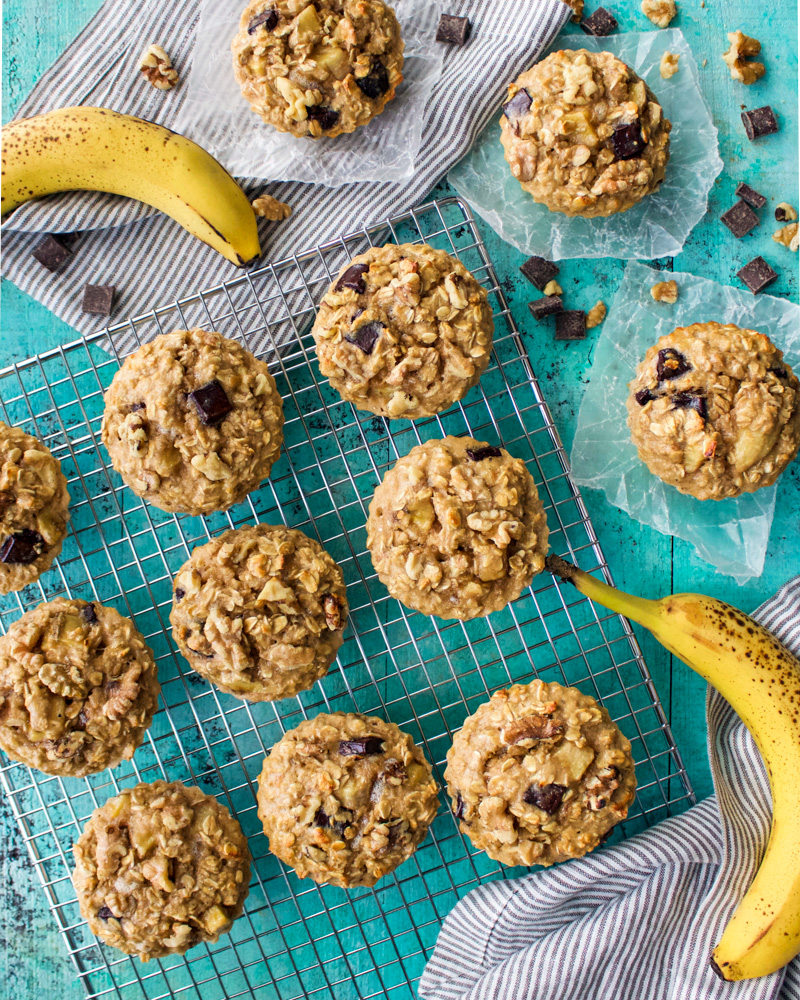 You guys, I might actually be obsessed with oatmeal muffins…I haven't even had overnight oats for at least a month at this point! And I just keep thinking of more and more flavor combos to do with these, and they've all been freakin' awesome. This is another fun combo that's reminiscent of the Ben & Jerry's ice cream flavor "Chunky Monkey" – except this one is healthier.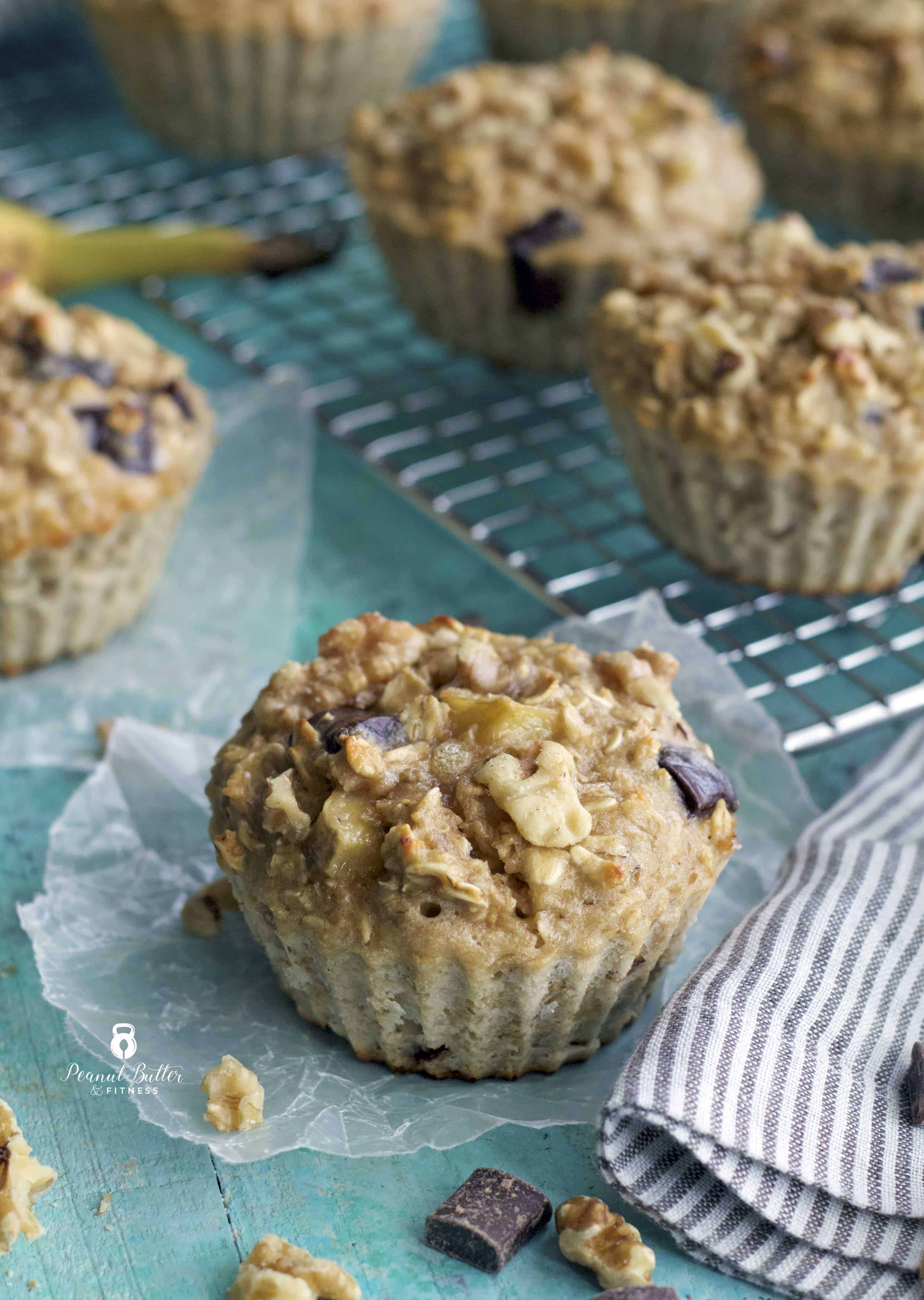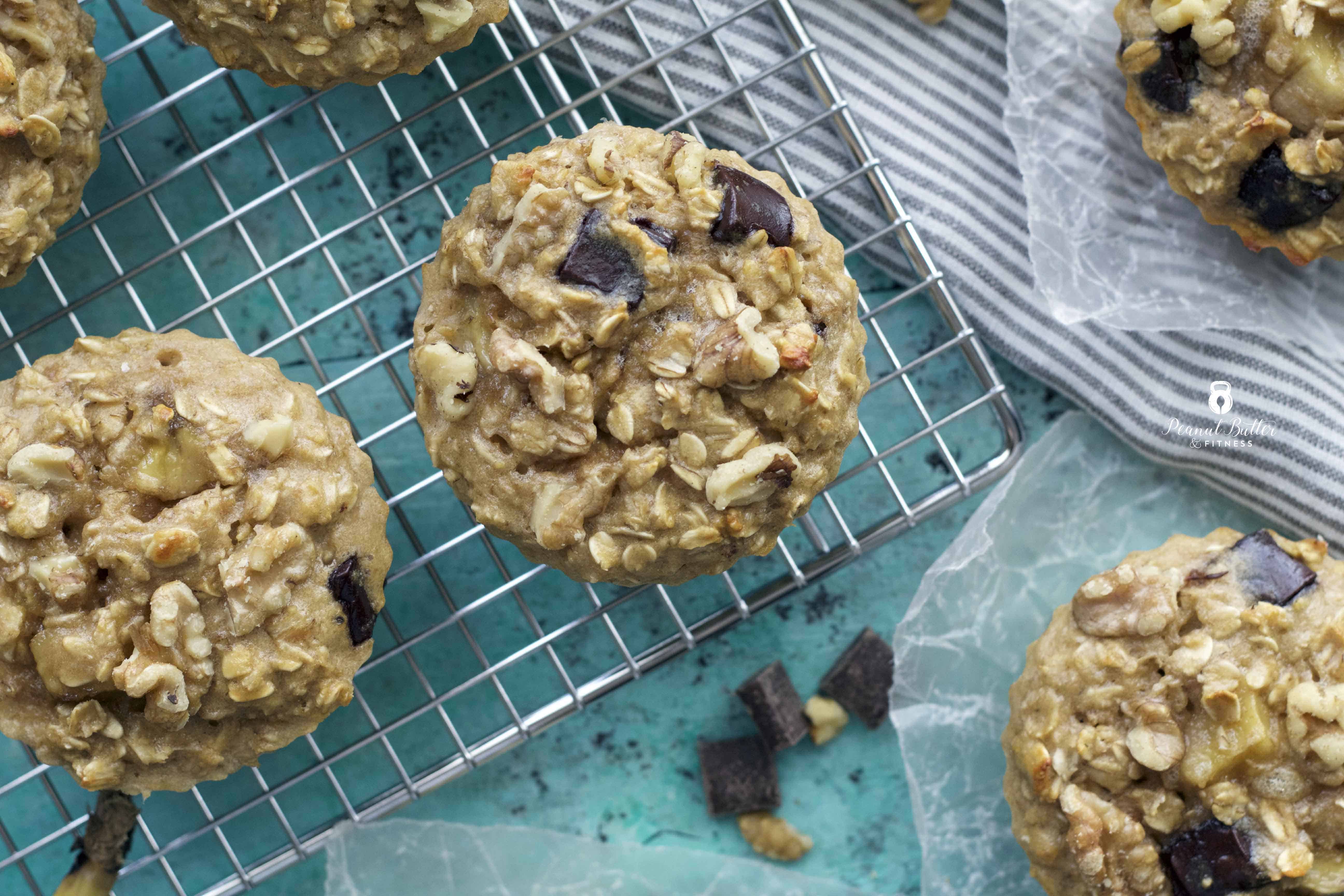 Can I also say that I feel way better about making these now that I have a dishwasher that actually cleans my silicone baking cups completely? If you were on the fence about buying some for yourself, don't worry…my dishwasher in San Francisco was manufactured in 1980. Seriously. I do not miss those terrible old appliances!
I call for chocolate chunks in this recipe because they're really fun. There's just more chocolate to them than a regular old chip has. And that's never a bad thing in my book!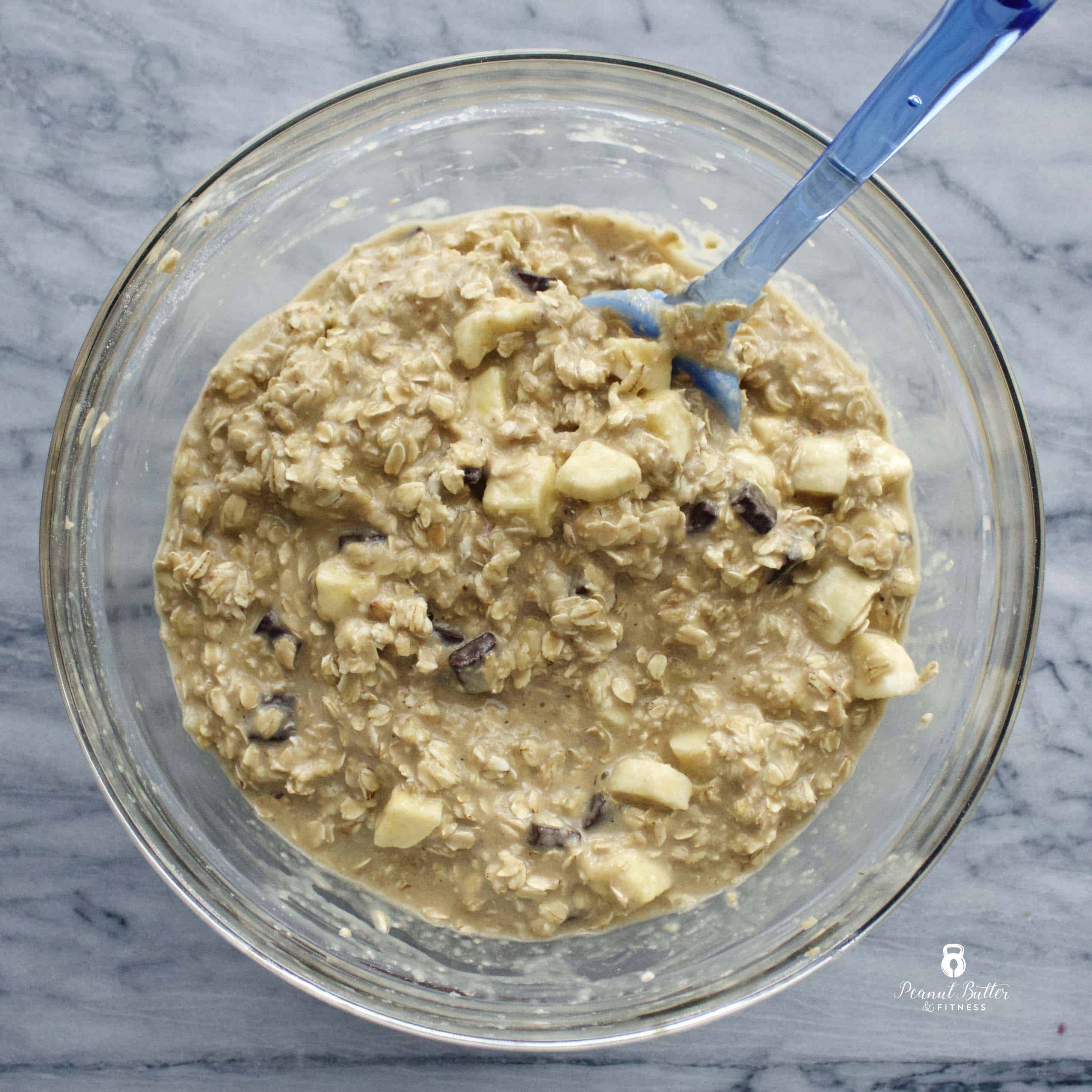 Progress pic of batter mixing…
Welp, not a whole lot of commentary from me today folks, I need to get back to my homework. #DualDegreeGradSchoolProblems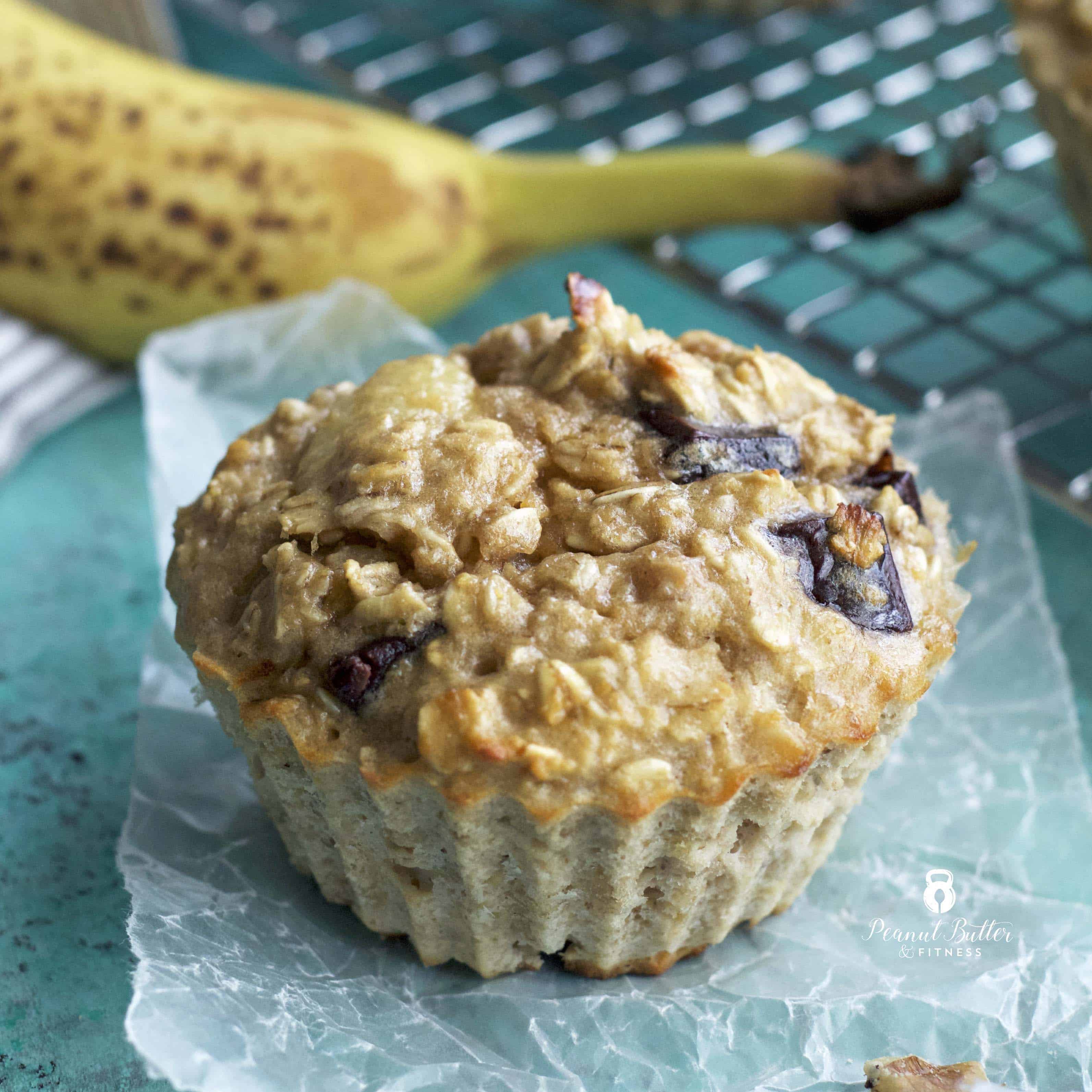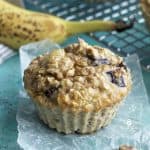 Skinny Monkey Oatmeal Muffins
Prep Time 10 minutes
Cook Time 25 minutes
Total Time 35 minutes
Servings 7 muffins
Calories per serving 245 kcal
Ingredients
2 cups rolled oats
2 scoops Jay Robb Vanilla Whey Protein
1/4 cup dark chocolate chunks
1/2 tsp baking powder
1/2 tsp baking soda
1/4 tsp salt
1 cup unsweetened applesauce
1 cup diced banana
1/2 cup unsweetened vanilla almond milk
3 egg whites
2 tbsp maple syrup
1 1/2 tbsp Barney Butter Smooth Almond Butter melted
1 tsp vanilla extract
Optional: 3 tbsp crushed walnuts
Instructions
Pre-heat oven to 350 degrees. Arrange 7 jumbo silicone baking cups on a small baking sheet. Set aside.

Mix dry ingredients, then add wet ingredients and mix until just combined. Divide mixture evenly into silicone baking cups.

Bake at 350 degrees for 10 minutes. Add walnuts on top, if desired. Continue baking for an additional 12-15 minutes or until a toothpick inserted into the center of a muffin comes out clean.
Nutrition Facts
Skinny Monkey Oatmeal Muffins
Amount Per Serving
Calories 245 Calories from Fat 63
% Daily Value*
Fat 7g11%
Sodium 92mg4%
Potassium 403mg12%
Carbohydrates 35g12%
Fiber 5g21%
Sugar 12g13%
Protein 14g28%
* Percent Daily Values are based on a 2000 calorie diet.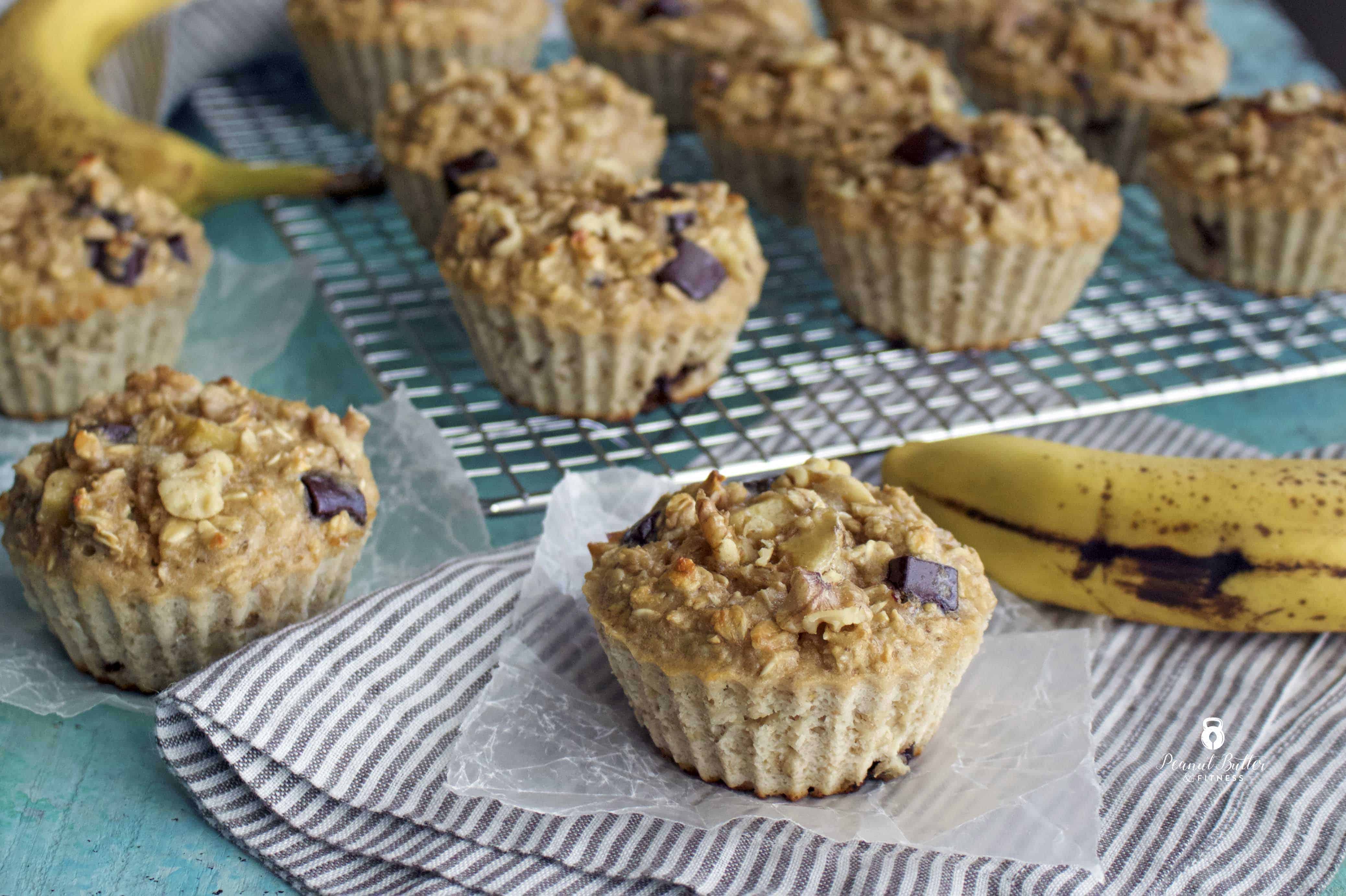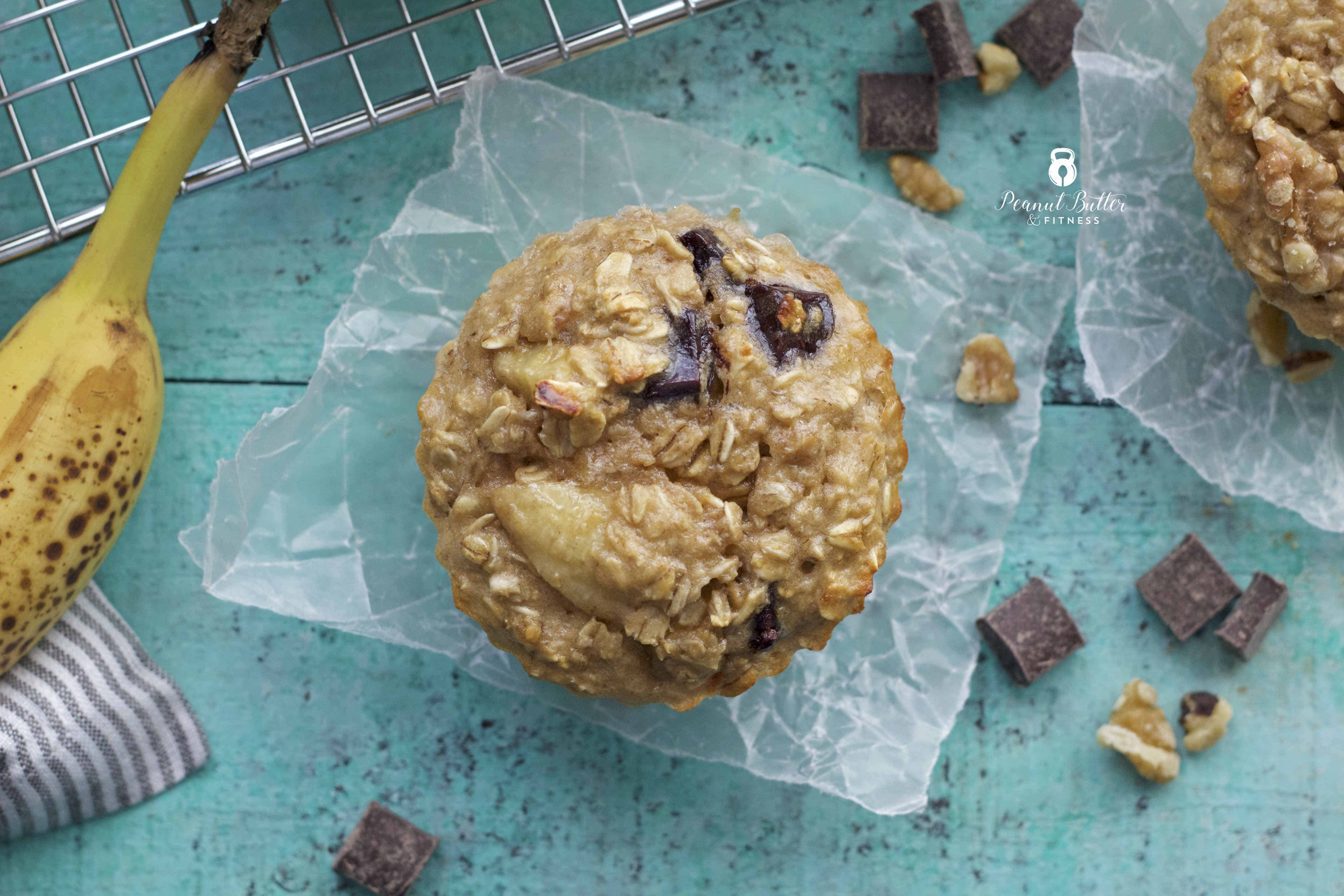 SaveSave
SaveSave