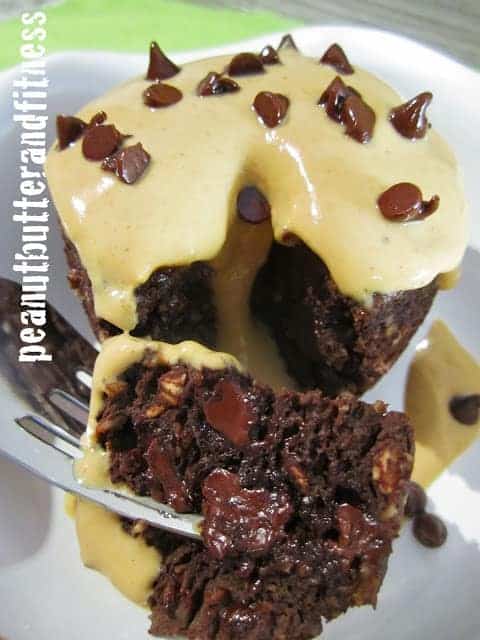 What's better than the combo of peanut butter and chocolate?


Nothing.


The answer is nothing is better than the combo of peanut butter and chocolate.  Unless it's healthy peanut butter and chocolate, or at least healthier.  Just like most mug cakes, this is super easy and a great way to make dessert for 1 or 2 people without leaving 3/4 of a cake around to tempt yourself.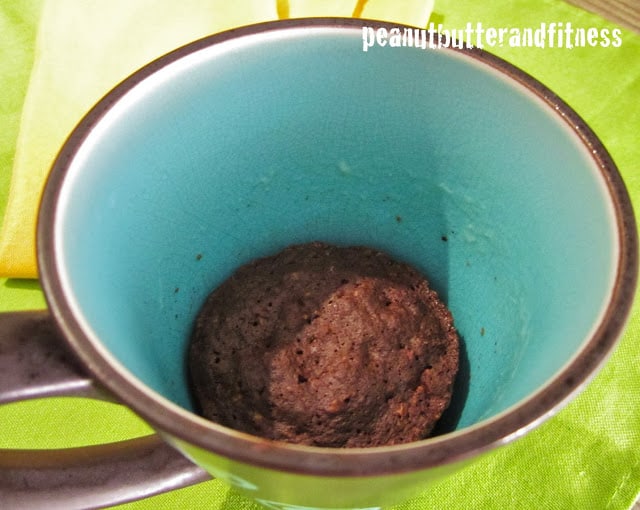 The cake will rise in the mug, but shouldn't get too high unless you are using a really small mug.  You could double this recipe and stick it in two mugs or even split it in half if you only want just a few bites of that amazing flavor combo.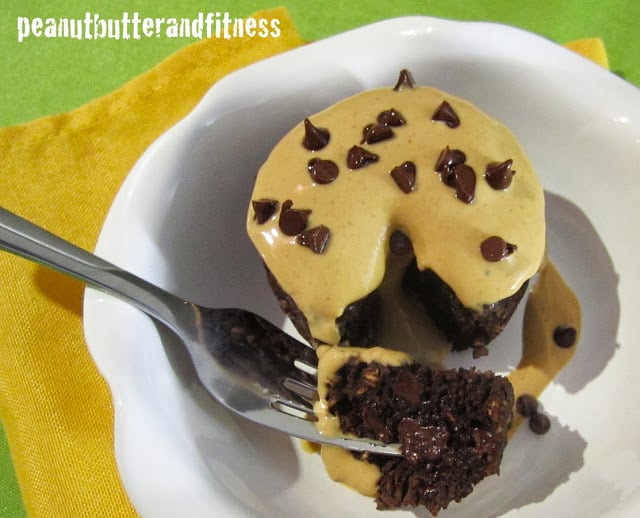 Skinny Chocolate Mug Cake with Peanut Butter Frosting
Makes 1 serving


Ingredients:
1/8 cup quick oats
1 egg white
2 tbsp + 1 tsp unsweetened applesauce
1 tbsp unsweetened cocoa powder
1 tbsp semi-sweet chocolate chips, plus more for topping
1/4 tsp baking powder
1 packet Splenda
1/4 tsp vanilla extract
Frosting Ingredients: (You could also just use regular peanut butter – this frosting is a bit healthier though)
2 tbsp + 1 tsp PB2 powdered peanut butter
1 tbsp + 1 tsp unsweetened vanilla almond milk
2 tsp plain non-fat Greek yogurt
2 packets Splenda
Mix all cake ingredients in a bowl.
Spray a mug with non-stick cooking spray or wipe it with coconut oil.  Pour cake mixture into mug.
Cook cake in microwave on high for about 2 minutes 15 seconds.  Cooking time may vary depending on microwave.
Allow the cake to cool for a minute or so.  Serve on a plate or leave in the mug to serve – the cake will look a little spongy at first until it cools a bit.
Mix frosting ingredients in a small bowl and frost the cake.
Serve and enjoy!