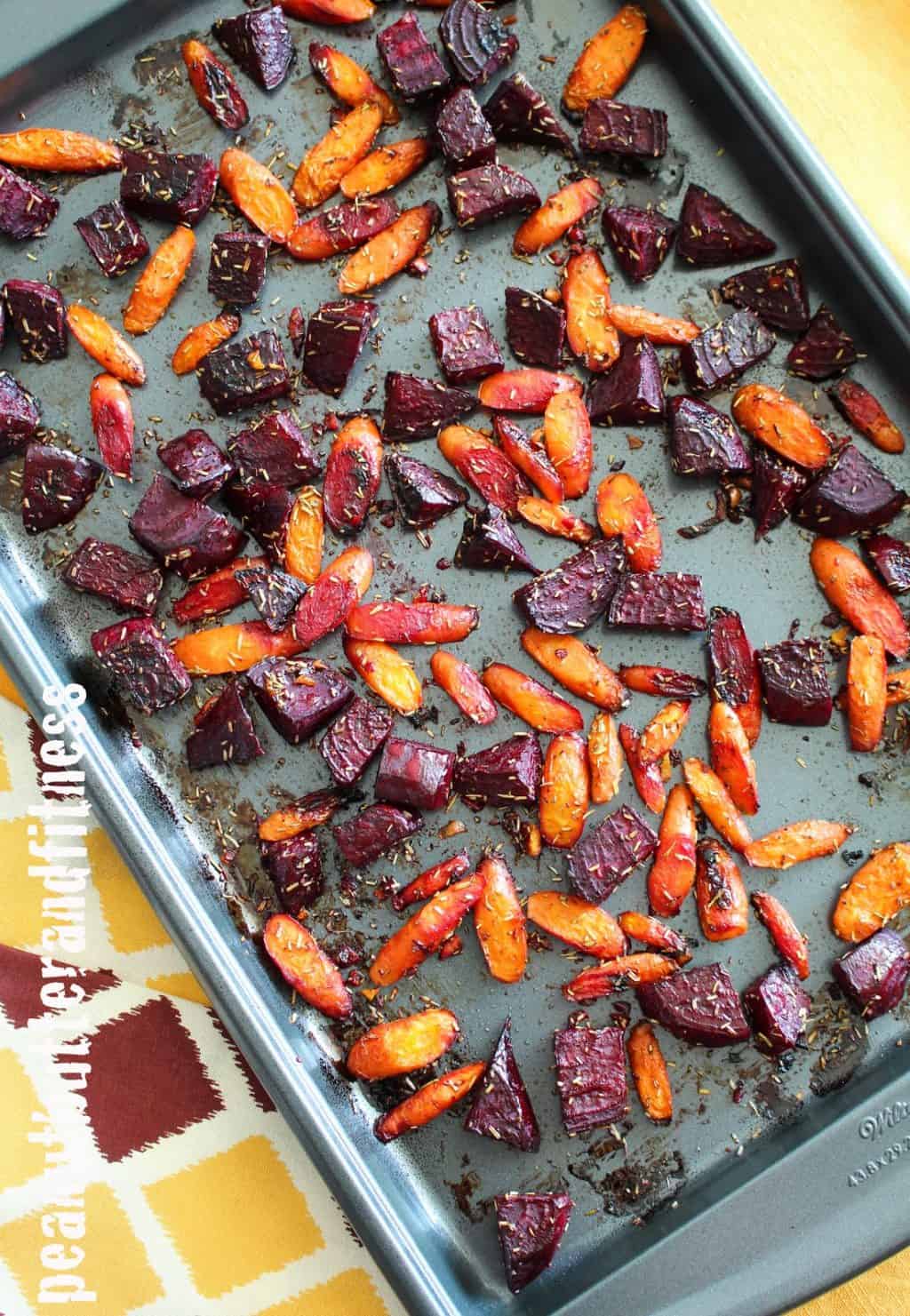 Root vegetables anyone?? I'm not completely sure why the idea popped into my head last week that I had to have some beets in my meal prep this week.  Who craves beets? It's not like they're even in season.  But they are truly delicious.  Be sure to check out how I used them in my meal prep for the week at the end of this post!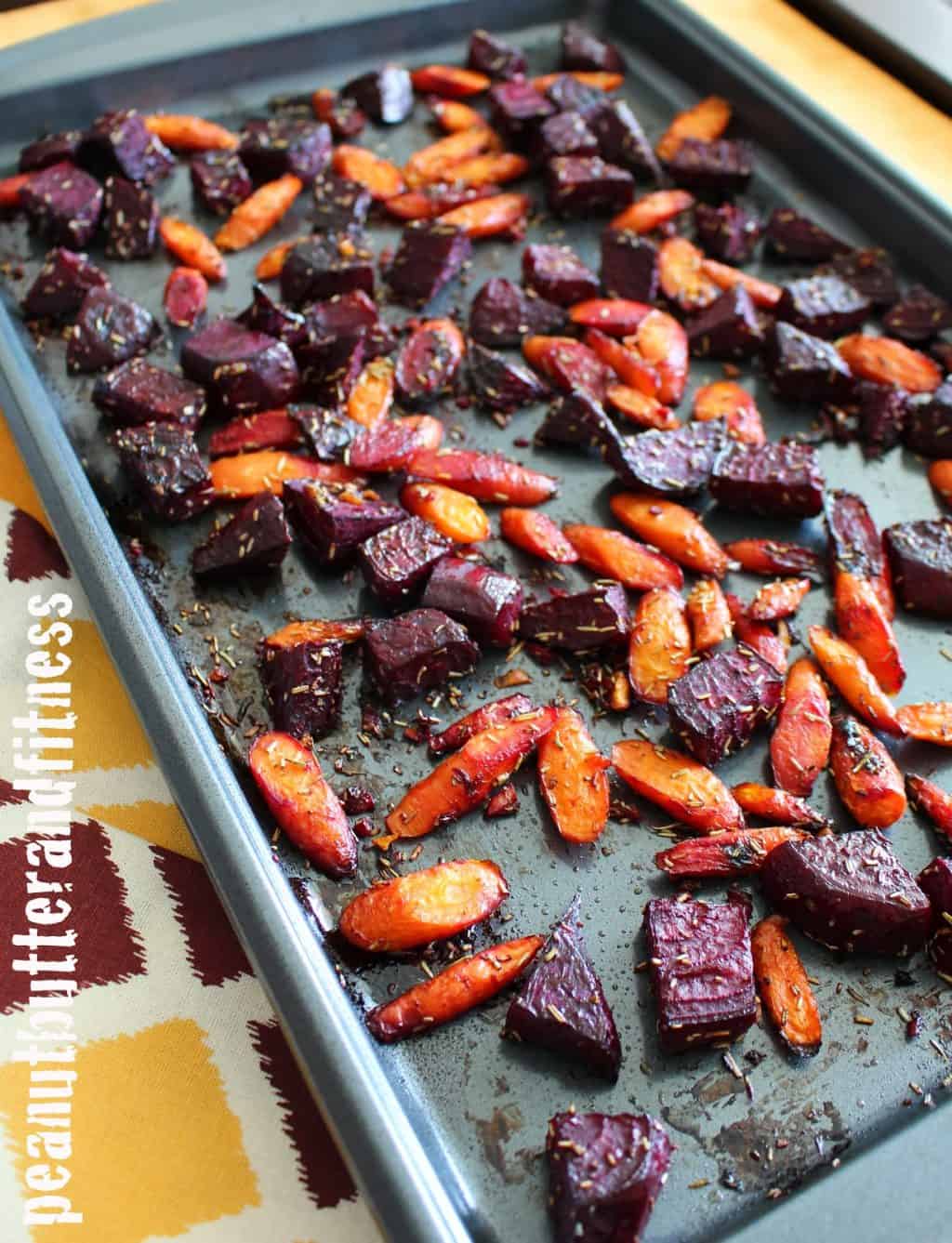 The best part about roasting the beets and carrots is the texture when they're done…the beets are tender but not too soft and the carrots have a texture like plantains when you bite into them.  Plus the vinegar and oil roast away with the veggie juices and give them an almost caramelized effect.  I personally really like that about them.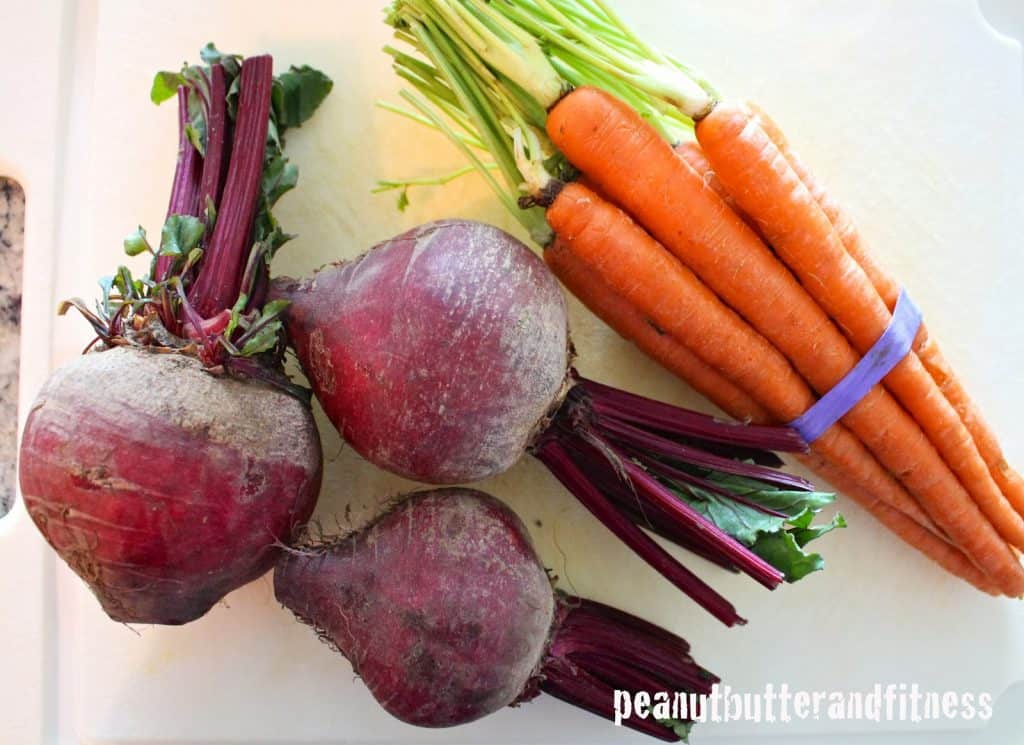 I bought some massive beets which are a little tougher than the little ones, so if you're getting smaller beets, cut down on the roasting time by maybe 5 or 10 minutes.  Be careful not to cut your carrots too small or they will definitely burn!  I ended up with some burned carrot tips that I had to toss out.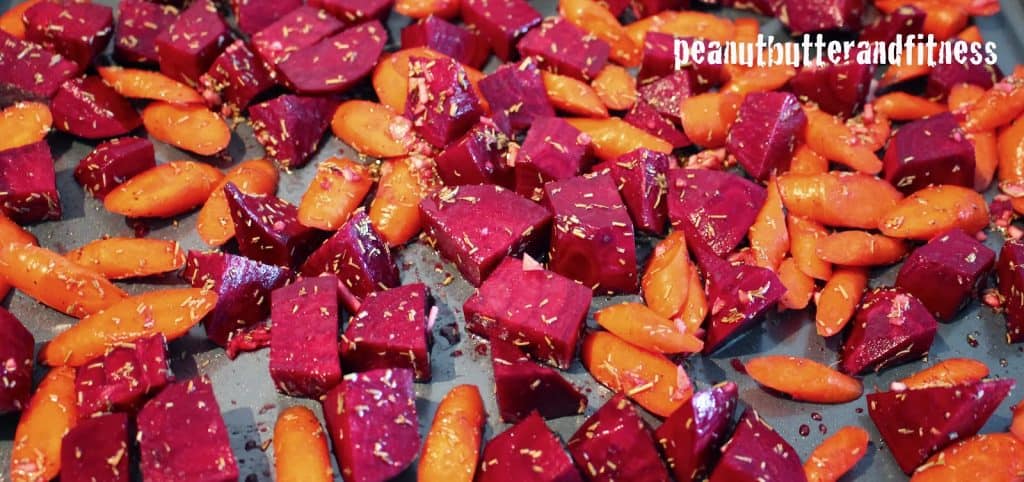 What's so great about beets you might ask?  They're a great source of betalains, which pretty much means loads of antioxidants per serving.  Plus they're a good source of folate and fiber.  Works for me.  And we all know carrots are loaded with vitamin A which is great for your peepers.


Rosemary Roasted Beets and Carrots
Yield: About 2 cups • Servings: 5 • Calories: 141 • Fat: 6 g • Protein: 3 g • Carbs: 20 g • Fiber: 6 g • Sugar: 12 g • Sodium: 268 mg • Cholesterol: 0 mg


Ingredients: 
3 large beets (just over a pound), peeled and cubed

8 medium carrots, cut diagonally

2 tbsp white wine vinegar

1 tbsp sherry wine vinegar

2 tbsp olive oil

2 tsp rosemary

1/4 tsp thyme

3 cloves garlic, minced

1/4 tsp salt

1/4 tsp black pepper
Preheat oven to 450 degrees.

In a large bowl, toss beets and carrots with all other ingredients, coating evenly.

Spread beets and carrots in a single layer on a large rimmed baking sheet.

Bake for 20-25 minutes or until tender.
Here's what I've got for meal prep this week: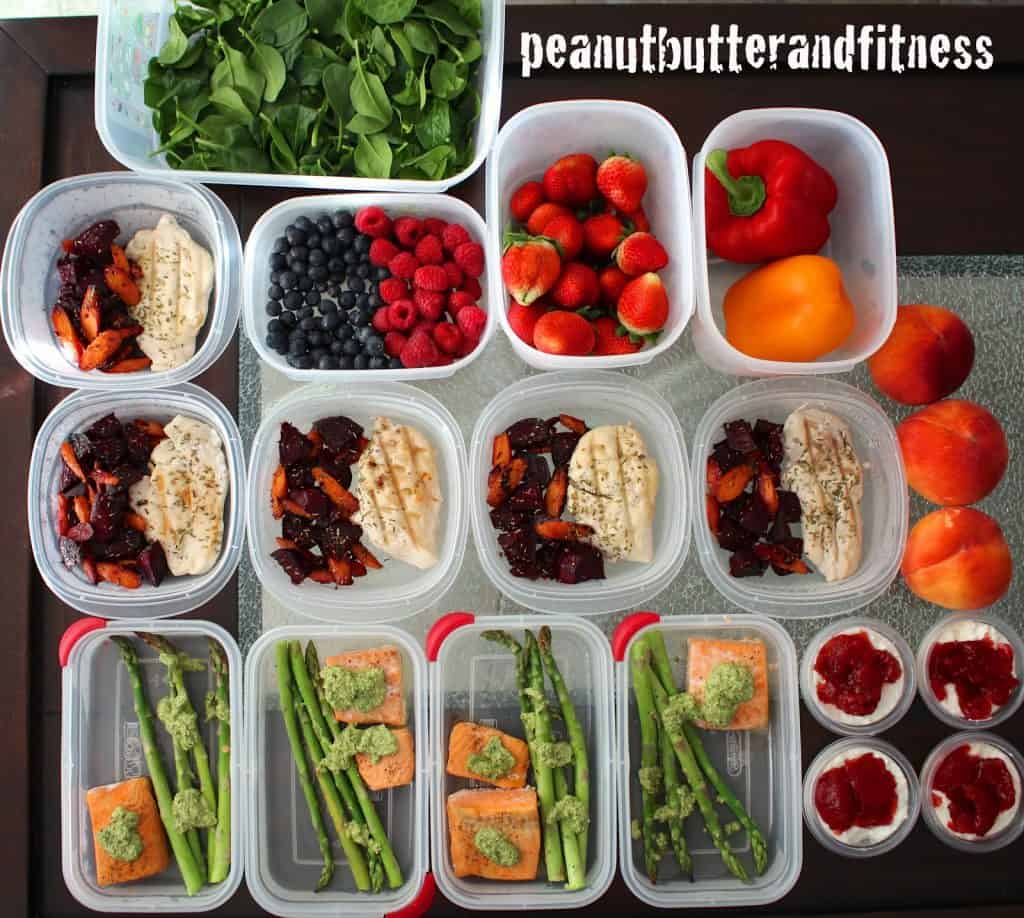 5 servings of chicken (4 oz) seasoned with lemon and rosemary paired with the roasted beets and carrots

4 servings of salmon (3 oz) and asparagus (50 grams) with 1 tbsp of P90X pesto sauce

Some of my snacks – 1/2 cup fat free cottage cheese with 1.5 tbsp of sugar free strawberry preserves, peaches (yes!!)

Quitting cereal goods – spinach, raspberries, blueberries, strawberries, bell peppers
Containers that you see here: