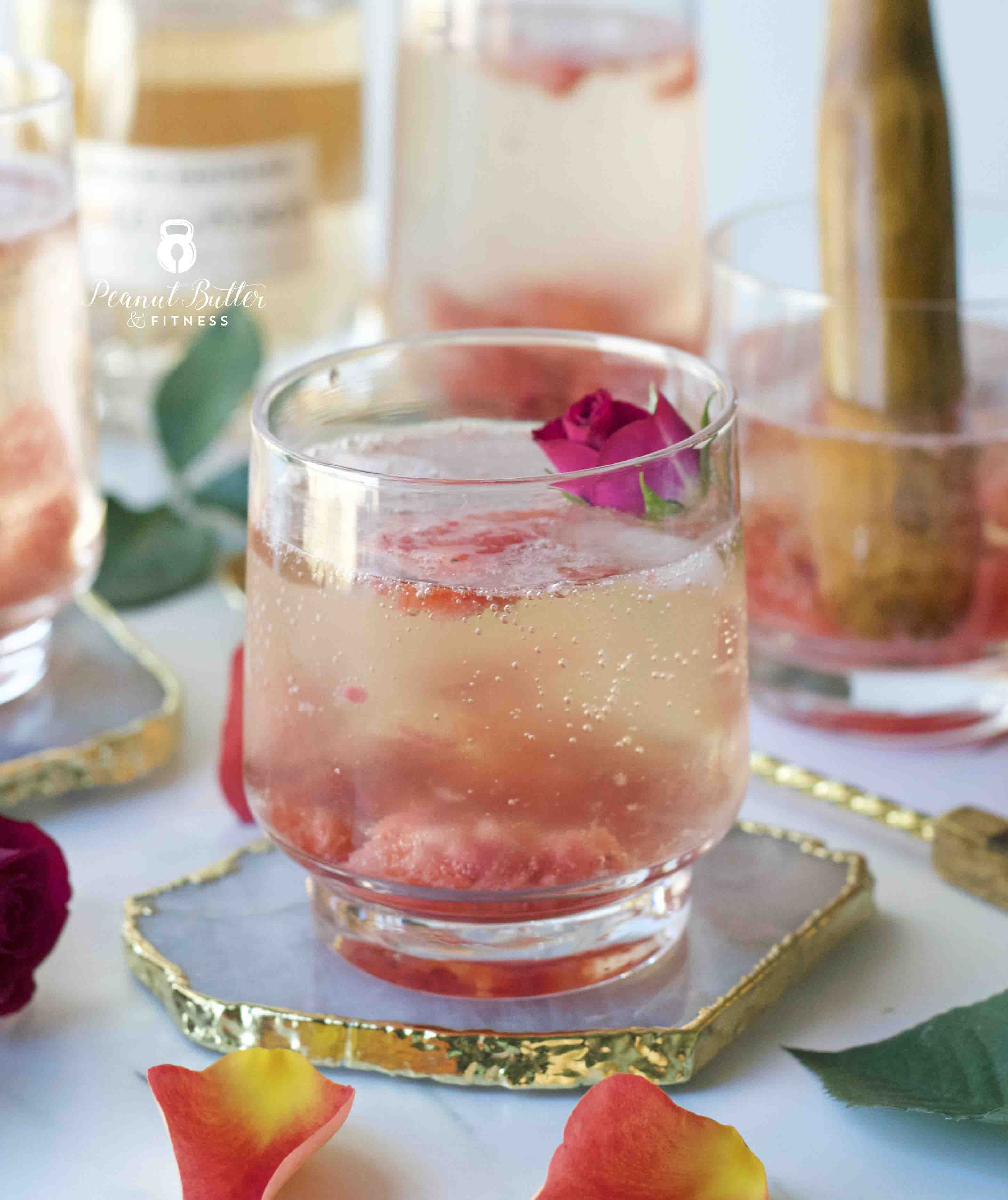 Less than one week until Valentine's Day! For the lovebirds out there, this Rosé Bouquet Spritzer is pretty in pink and will help you celebrate getting hit by Cupid's arrow. But for my single ladies, it's an absolutely perfect drink to accompany your Galentine's Day festivities! It's got some oh-so-amazing rosé wine (of course), a hint of floral brightness thanks to the St. Germain, a little bit of vodka to up the booze content, and strawberries for a bit of sweetness and more pink color.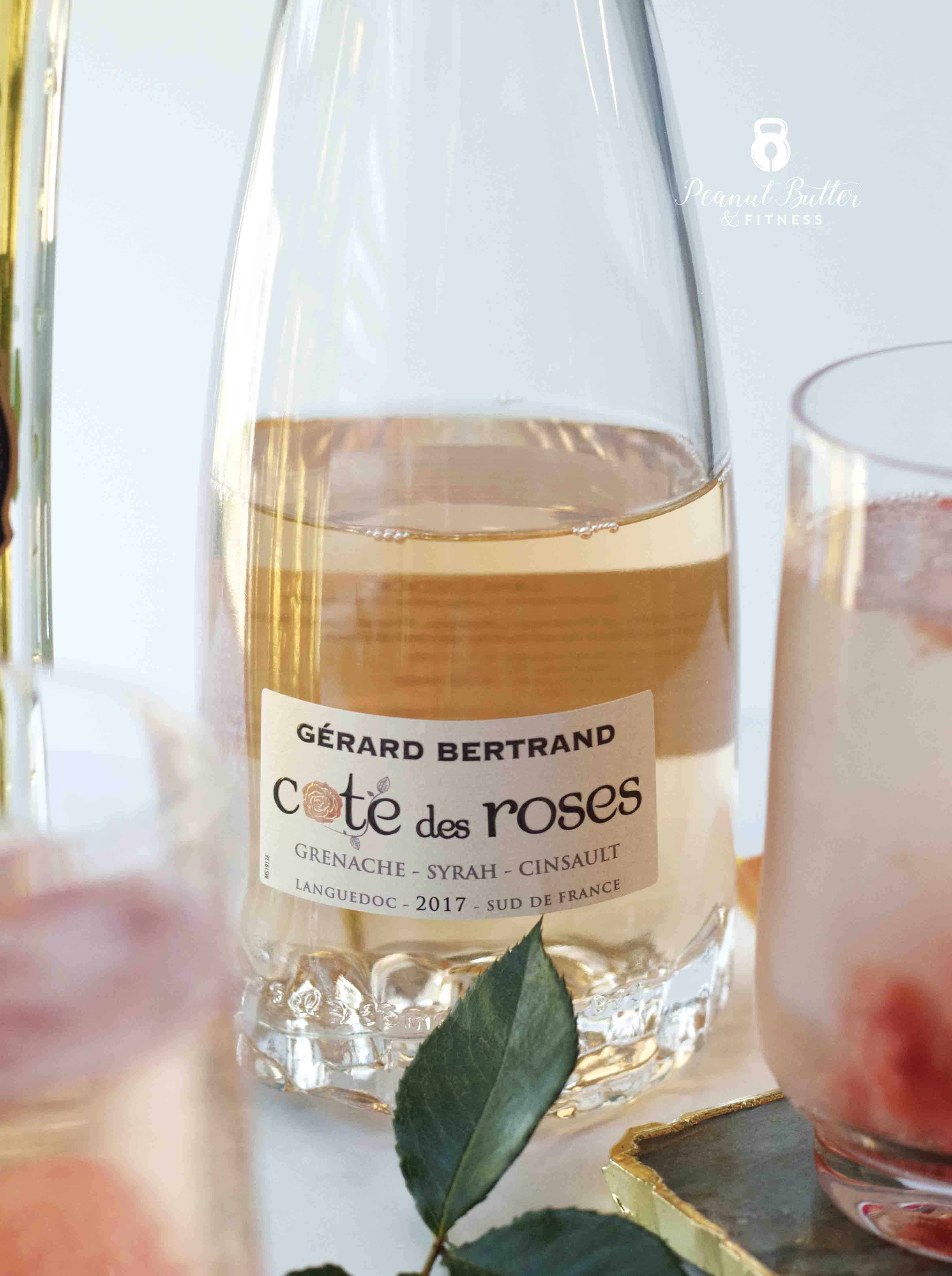 When I was hunting down a good rosé to use in this drink, I stumbled across this beauty of a bottle and could not resist getting it. It literally has a rose imprinted on the bottom of the bottle! In glass! So awesome and beautiful. Don't worry about getting fancy with your rosé here though, any rosé that you'd want to drink on its own will work just fine.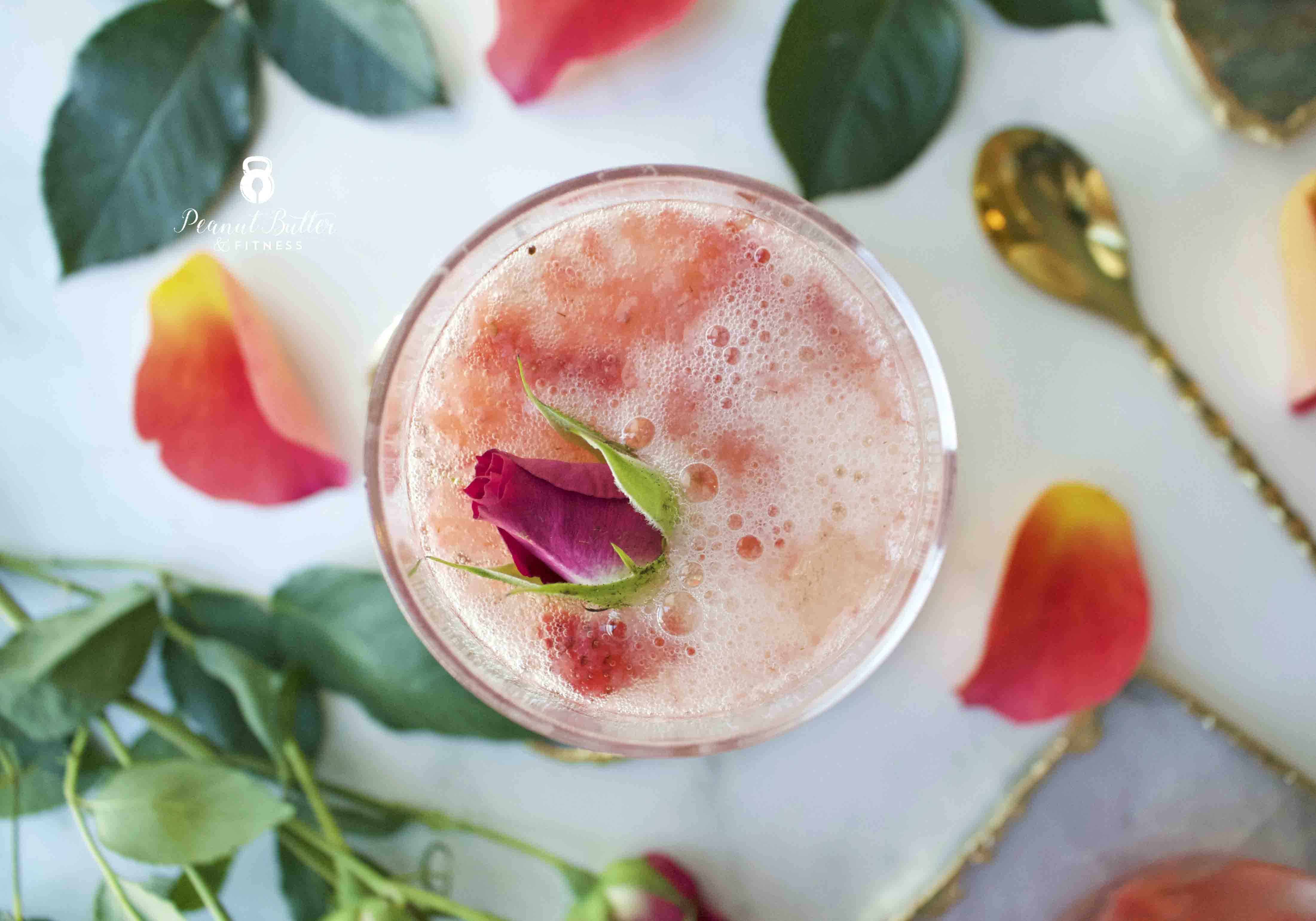 If you'd prefer to have your strawberries liquified instead of muddled, you can always toss them in a blender or food processor for a few seconds. You might want to use stainless steel straws if you go that route – wouldn't want to have your lady friends struggling to get to that delicious strawberry puree!
Did I mention that I topped the drink off with sparkling water to make it bubbly and fun? As the bubbles pop and fizz, it really helps bring the hints of elderflower liqueur and rosé deliciousness to your nose. Like sniffing a bouquet of flowers…
Cheers!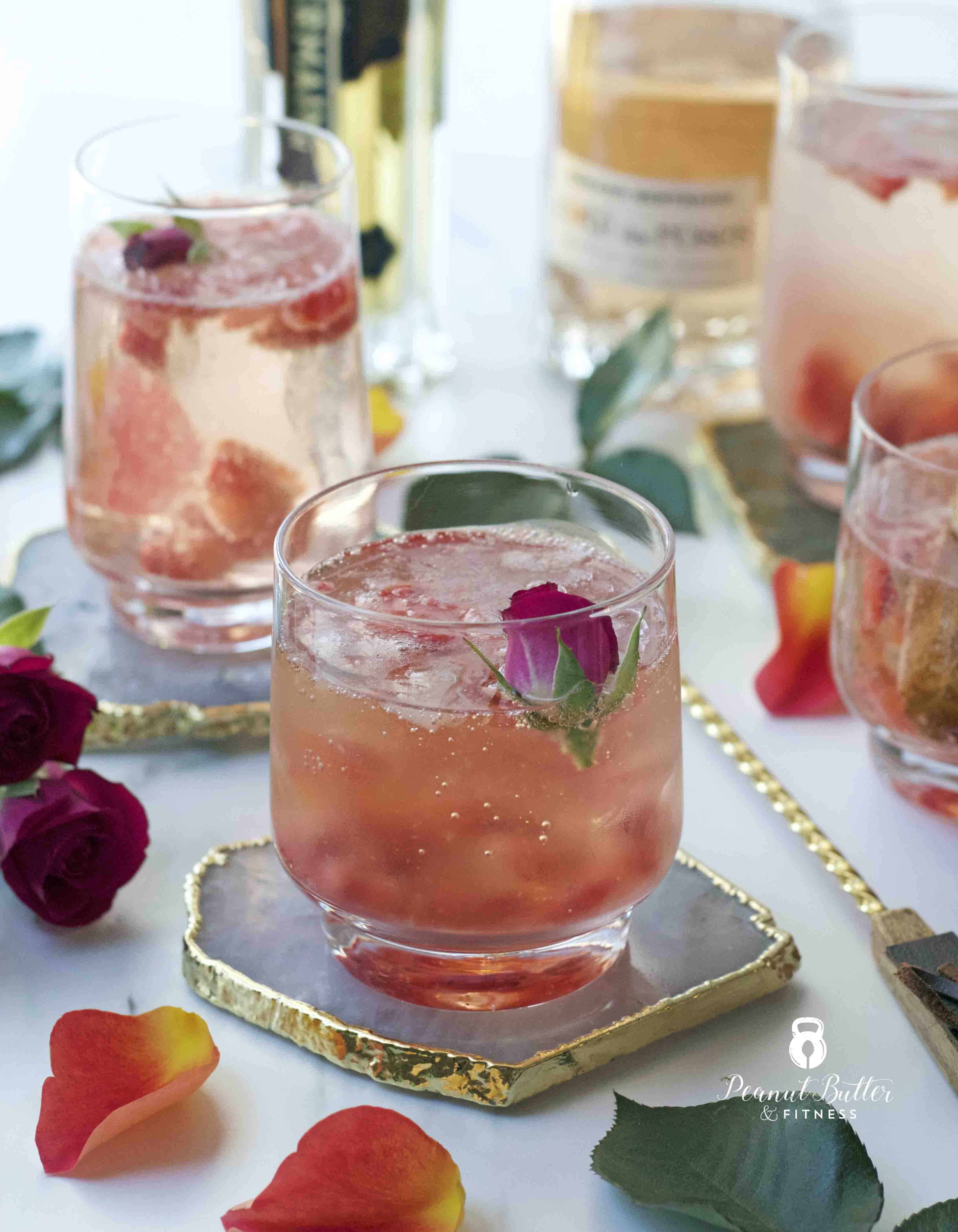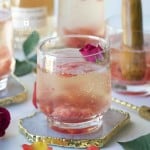 Rosé Bouquet Spritzer
Prep Time 10 minutes
Total Time 10 minutes
Servings 2 servings
Calories per serving 172 kcal
Ingredients
8 oz rosé wine
4 oz sparkling water
1 oz St. Germain elderflower liqueur
1 oz vodka
4 medium strawberries chopped
Instructions
Add strawberries to a small microwave safe bowl and microwave for 1 minute. Divide strawberries evenly into 2 serving glasses and muddle in the bottom of the glass.

Add 2-3 small ice cubes (you don't want to water the drink down too much), then add remaining ingredients and stir before serving.
Nutrition Facts
Rosé Bouquet Spritzer
Amount Per Serving
Calories 172
% Daily Value*
Sodium 6mg0%
Potassium 149mg4%
Carbohydrates 9g3%
Sugar 7g8%
* Percent Daily Values are based on a 2000 calorie diet.
For my macro trackers out there, I wasn't able to create a My Fitness Pal barcode for this recipe since I would have had to decide for you whether to put the alcohol calories in as carbs or fats – that's up to you! The 9 carbs listed here are just for the sugar in the wine, elderflower liqueur, and strawberries. For my non-macro trackers, here's more info on what I'm talking about.