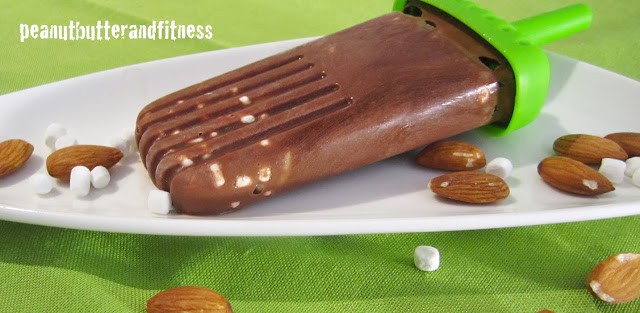 I know for most people summer is winding down, or even well on it's way out the door at this point…but it'll still be summer in Miami for a few more months. I just bought some Tovolo popsicle molds on Amazon so I had to try them out.  I know they're pretty self explanatory, but I thought this recipe was fun when I saw it on Instagram.  Just be warned though, if you get these molds, they make huge popsicles! Definitely too big for kids.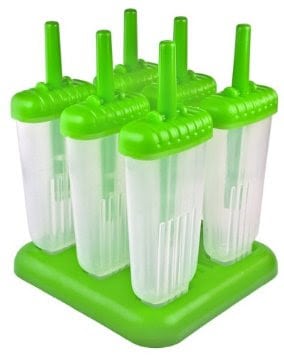 Rocky Road Popsicles
Makes 4 large pops
Ingredients:
1 cup unsweetened vanilla almond milk
1/2 cup non-fat plain Greek yogurt
3 tbsp unsweetened cocoa powder
3 Splenda packets
4 tbsp mini marshmallows
2 tbsp chopped almonds
Blend all ingredients except marshmallows and almonds.
Add 1 tbsp marshmallows and 1/2 tbsp chopped almonds to each mold.
Evenly pour mixture into the molds.  Don't be afraid to fill it to the top, you can see I ended up with a gap between the goodies and the drip guard.
Top the mold with the stick and shake it around a little to get some of the marshmallows to float up.
Freeze for a few hours and enjoy!
It would be really easy to sub some of the cocoa in this recipe with some chocolate protein powder and make a good post-workout cold treat 🙂