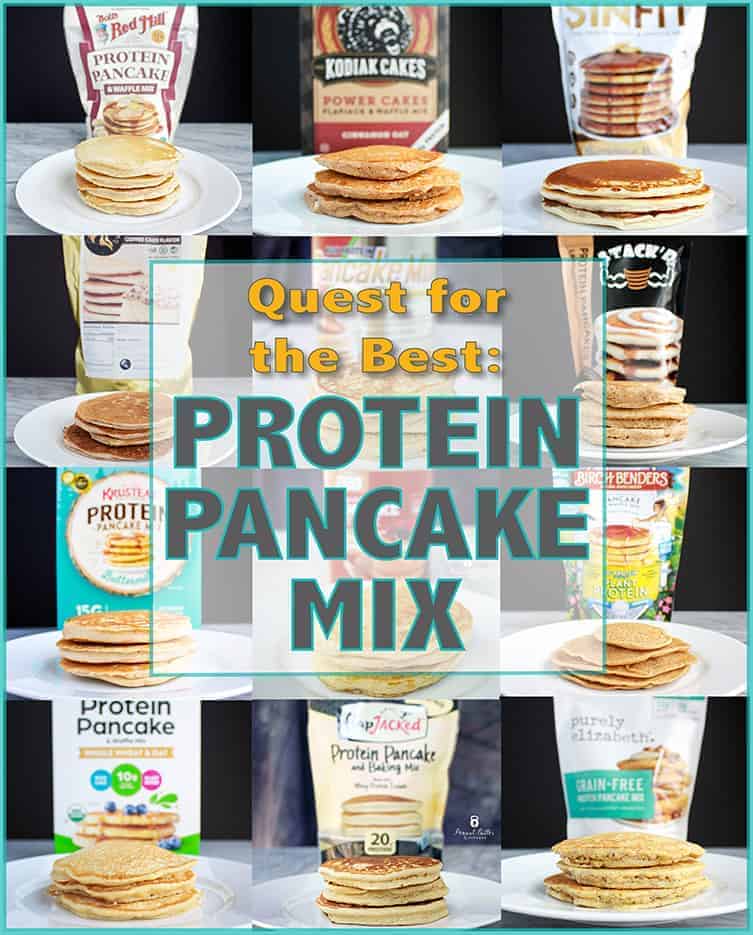 ***Updated January 7th, 2021***
Time for another one of my Quest for the Best series! This time around I tested 9 different protein pancake mixes for you. It's been rough, really…eating all those pancakes…I know you feel really bad for me. I found some that were really delicious, and some that were not so much; some that were fluffy and cakey, and some that were flat as…well, pancakes. Lucky for you, I broke it all down here and gave you my final rank order of preference for taste/texture, along with a price comparison, how their macros stack up and what's good and bad about the ingredients list.
Above each brand photo you'll see a clickable link to find it on Amazon and below each brand photo you'll see a little spreadsheet snippet that includes my rating of taste/texture, plus the macro breakdown, price, and ingredients list. You can click on the little snippets to see them larger or you can click here to see the entire spreadsheet at once.
Here's a quick rundown of different colors you'll see in the charts below:
Yellow (on the macro ratio) indicates carb content.
Blue (on the macro ratio) indicates protein content.
Green (on the macro ratio) indicates fat content.
SaveSave
SaveSave
SaveSave
***Click the link above to view the full spreadsheet or click any of the spreadsheet snippets below to see them full size***
12. Orgain Protein Pancake & Waffle Mix – Whole Wheat & Oat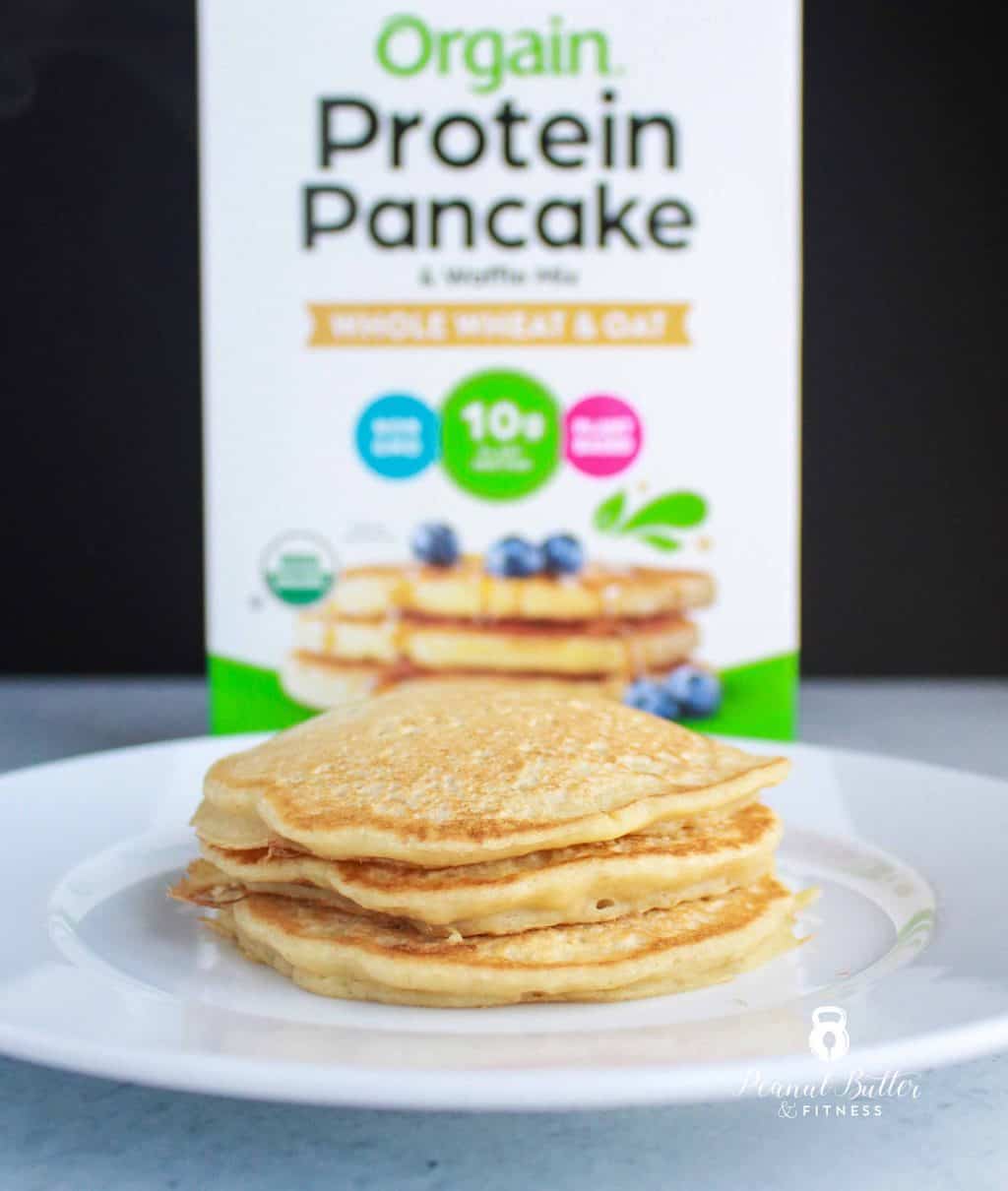 13. Purely Elizabeth Grain-Free Protein Pancake Mix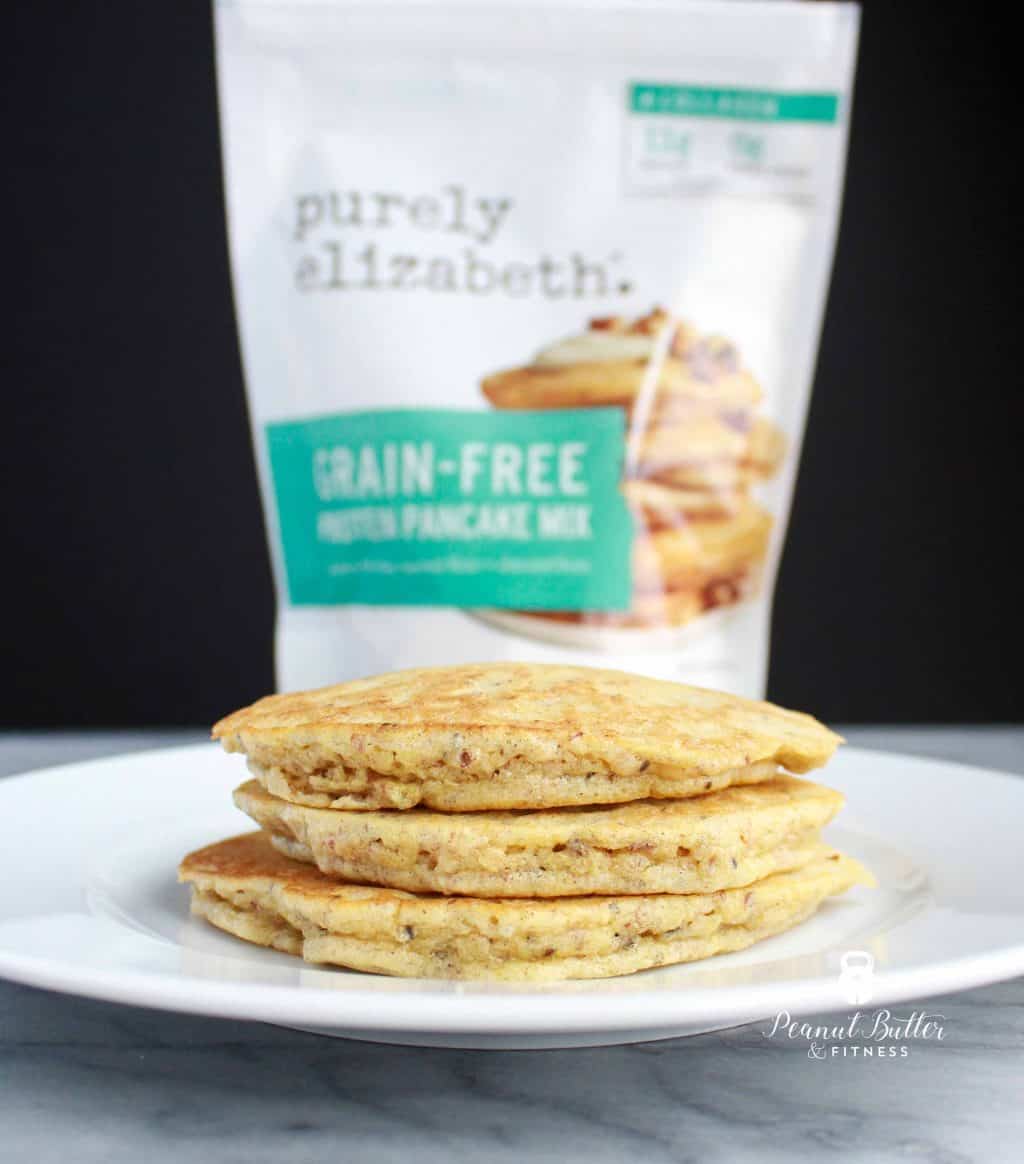 14. Birch Benders Plant Protein Pancake and Waffle Mix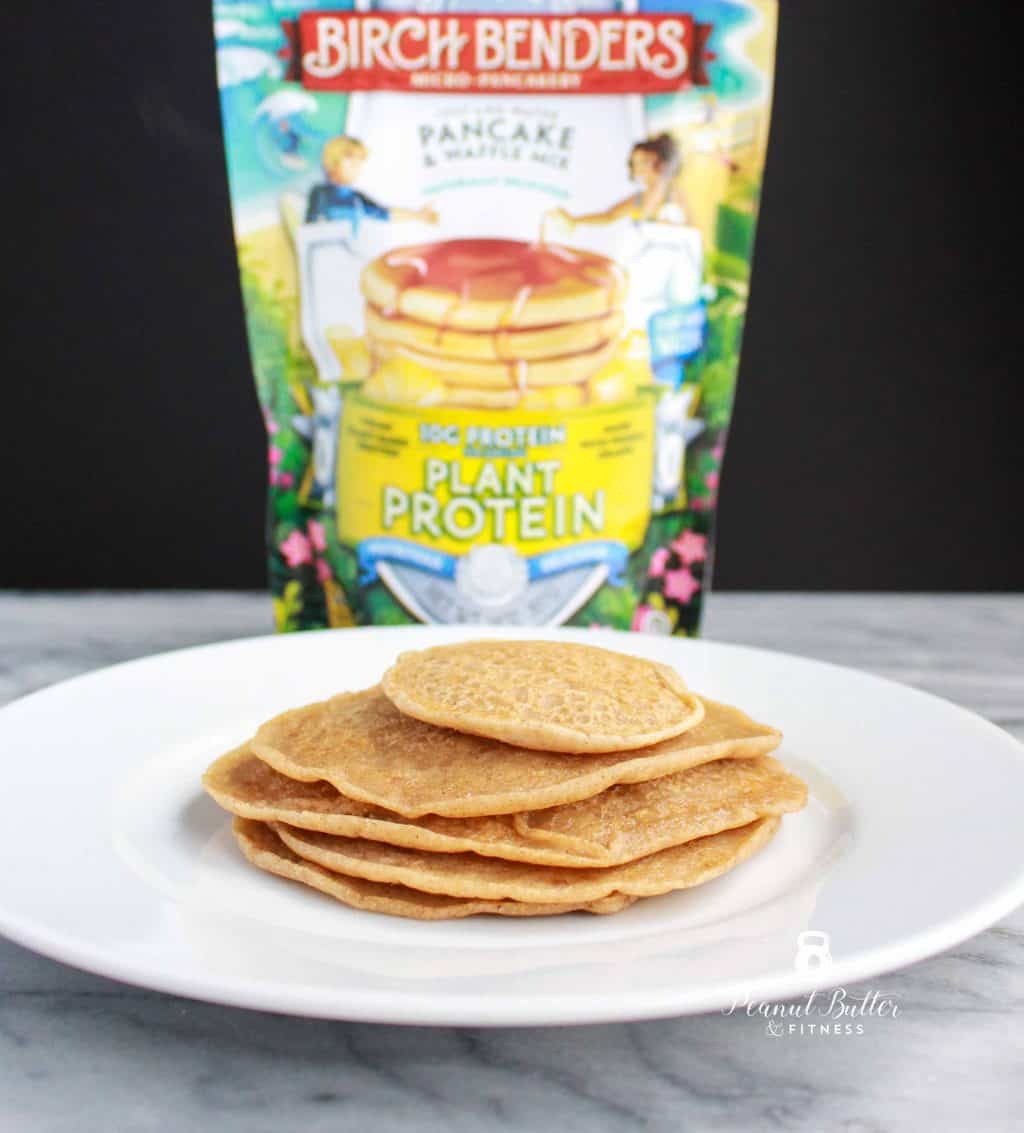 Here's the link to the full spreadsheet again!
Note: I was not provided any compensation or samples to endorse these products. The views expressed here are my own. The Amazon links contained in this post are affiliate links, meaning that if you buy anything from Amazon after clicking through these links, I'll earn a small commission (usually just a few pennies) from your purchase. Your purchase price will be the same whether you use my affiliate links or navigate to Amazon independently.

---
DISCONTINUED BRANDS
---
I could have tested out any number of protein pancake mixes…it seems like there are new brands on the market every week. Here are a few other brands that I considered but ended up not buying for one reason or another:
American Dreams ABS Protein Pancake Mix – This was a product featured on Shark Tank and I actually really wanted to try this pancake mix but could not bring myself to pay the $39.95 for a 1 pound bag of mix. Seriously?! That's $1 per pancake. No thanks.
Progenex Haute Cakes – I also really wanted to try this mix, but it seems like they're hardly ever in stock. They also come in about a 3 lb bag which, if you couldn't tell, is a little excessive considering the number of protein pancake mixes I already have in my pantry (8 to be exact). So I skipped this one too.
Scitec Nutrition Protein Pancakes – This mix also came in a damn near 3 lb container. Plus no free Amazon Prime shipping? I had to pass.
SDC Nutrition About Time Protein Pancake Mix – No reason not to try these other than the fact that I didn't see them during my protein pancake mix purchasing spree. They get decent reviews on Amazon, might be worth checking out.
Pumped Up Pancakes – No free shipping on the buttermilk flavor…womp womp.