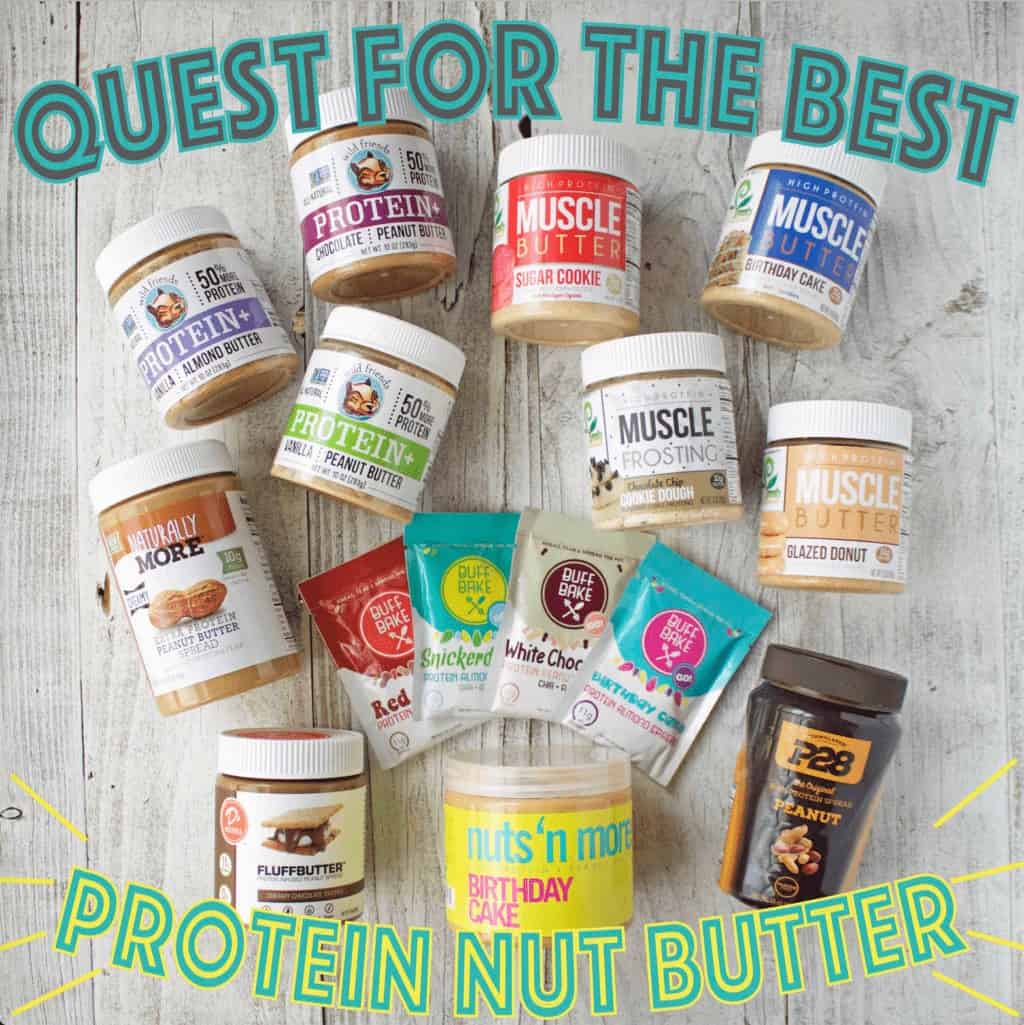 ***Updated December 21st, 2020***
Hey peanut butter (and fitness) fans, welcome back to another edition of my Quest for the Best products! This time around I'm trying out something near and dear to my heart – high protein nut butters. I scoured Amazon and the interwebs for any and all I could find in the U.S. and these are the 10 brands I settled on. There were a few other obscure brands that were either expensive or cost as much for shipping as the jar of peanut butter so I skipped on those ones.
Click on the text in any of the images below to jump to that review!
Check out my YouTube channel for a some peanut butter porn as I show you exactly what the texture looks like on all 7 original brands I reviewed! ***Note: Many of the brands featured in this video have since been discontinued.***
Above each brand photo you'll see a clickable link to find it on Amazon (or the manufacturer's website) and below each brand photo you'll see a little spreadsheet snippet that includes my rating of taste/texture, plus the macro breakdown, price, and ingredients list. You can click on the little snippets to see them larger or you can click here to see the entire spreadsheet at once.
Here's a quick rundown of different colors you'll see in the charts below:
Yellow (on the macro ratio) indicates carb content.
Blue (on the macro ratio) indicates protein content.
Green (on the macro ratio) indicates fat content.
***Click the link above to view the full spreadsheet or click any of the spreadsheet snippets below to zoom.***
Note: I was not provided any compensation or samples to endorse these products. The views expressed here are my own. The Amazon links contained in this post are affiliate links, meaning that if you buy anything from Amazon after clicking through these links, I'll earn a small commission (usually just a few pennies) from your purchase. Your purchase price will be the same whether you use my affiliate links or navigate to Amazon independently.
Click over to the next page to see the archived reviews of products that have been discontinued since I tested them.