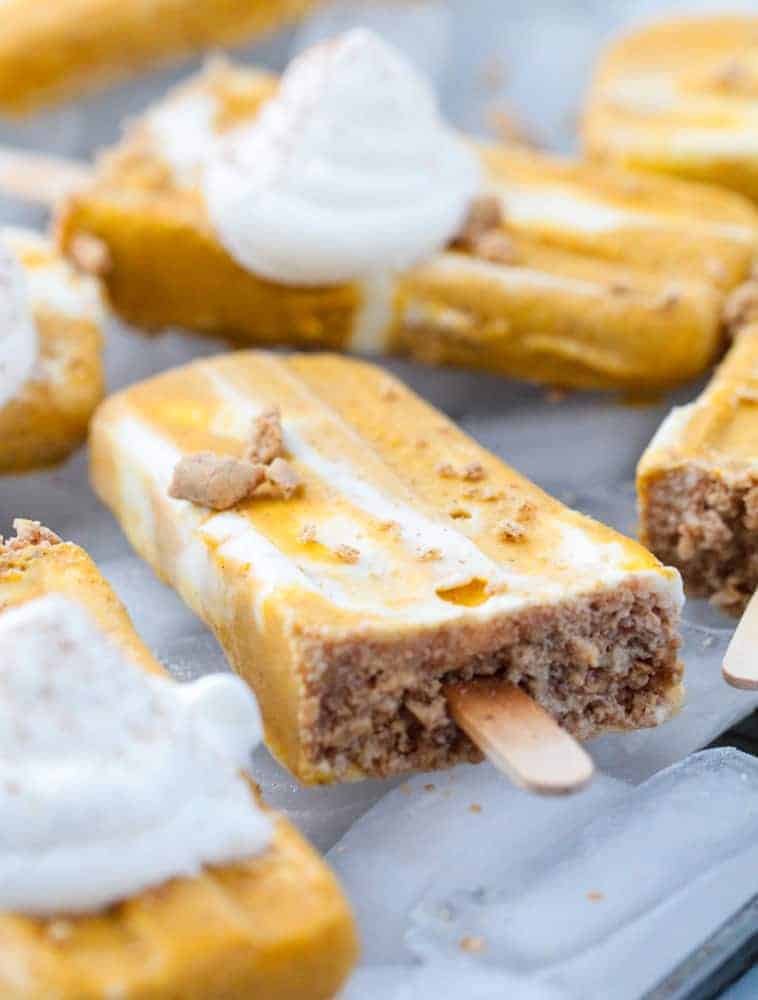 Jump to Recipe
We made it to the first Wednesday of the official fall season! The temperatures may be cooling down, but it's still in the 80s down here in Texas, so today I'm bringing you the perfect early fall treat: PUMPKIN PIE POPSICLES! They're a cold and creamy, dreamy swirl of lightly sweetened pumpkin and a whipped cream mixture. Who wouldn't love that?!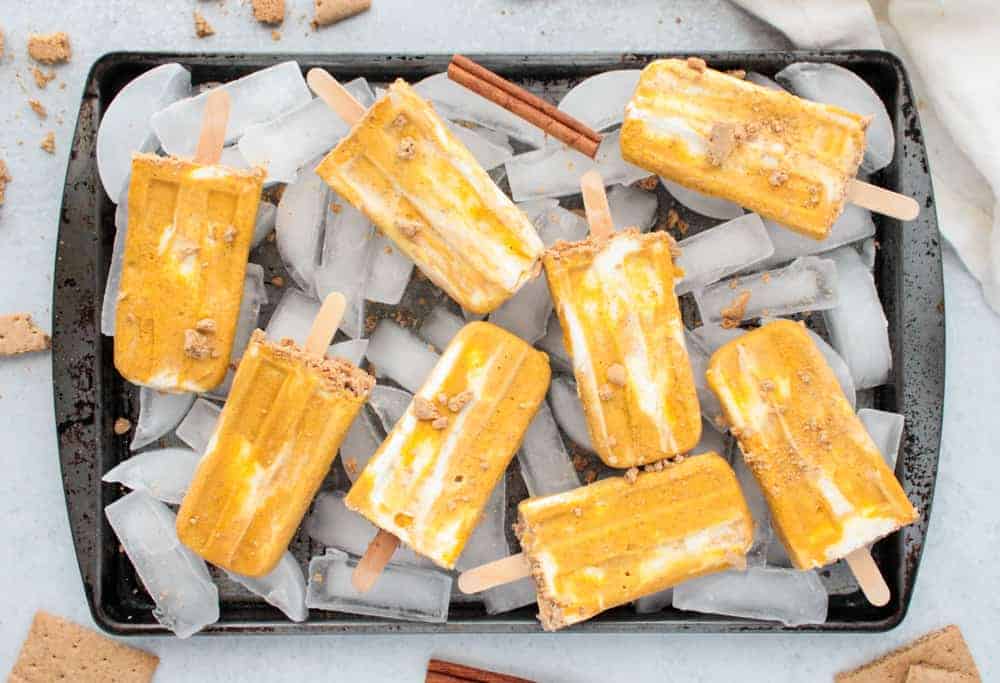 Of course I added some graham cracker crumbs on top of mine, but do what you think is right 😉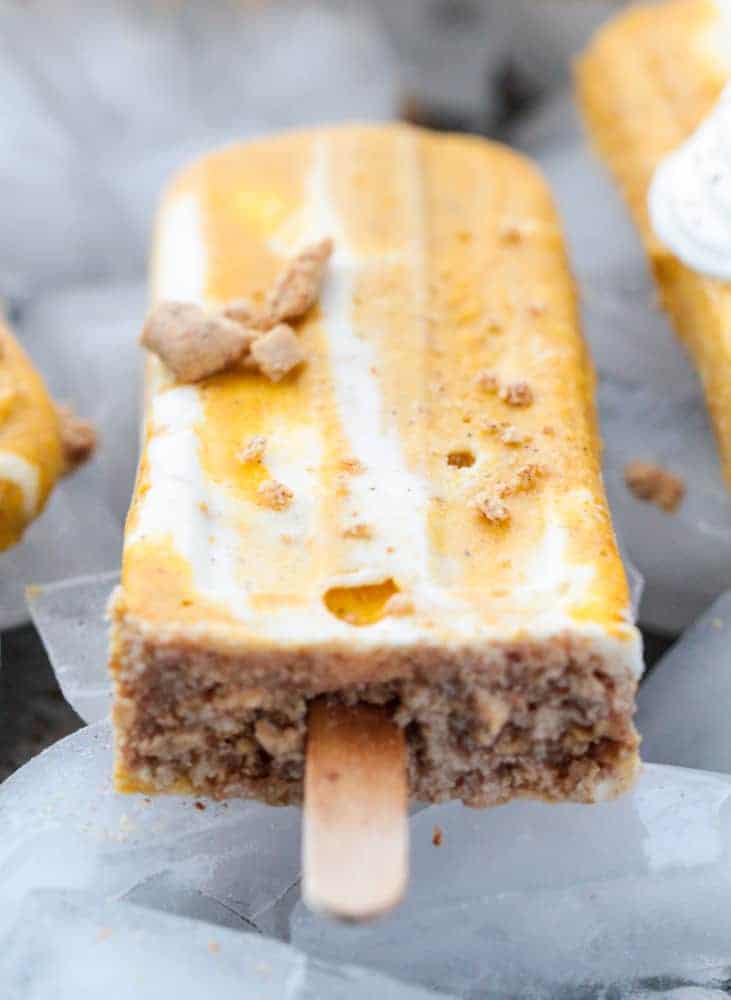 For the "whipped cream" part of the popsicle, you really do whip some cream, but then you add some casein protein, which will kill some of the fluff but will help make it sturdy enough to hold together in popsicle form. I don't recommend replacing the casein protein with whey. When you mix casein into the whipped cream, it gets creamier and thicker. Whey proteins create a less creamy texture that just aren't quite what you want here. Here's what it looks like once you've added the casein and almond milk to the whipped cream: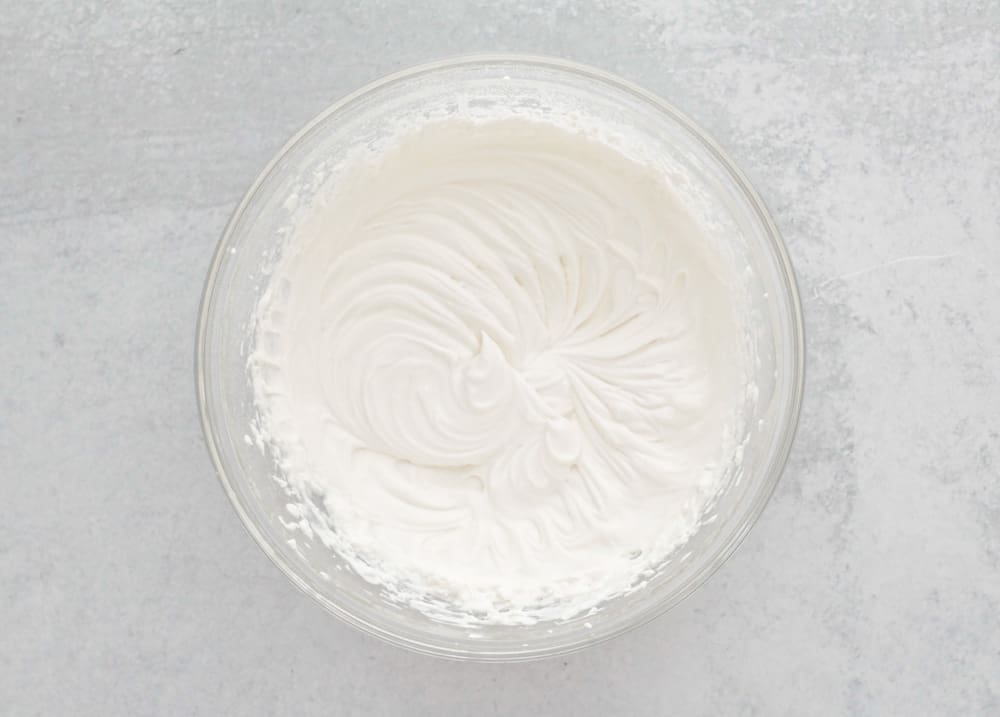 Enjoy!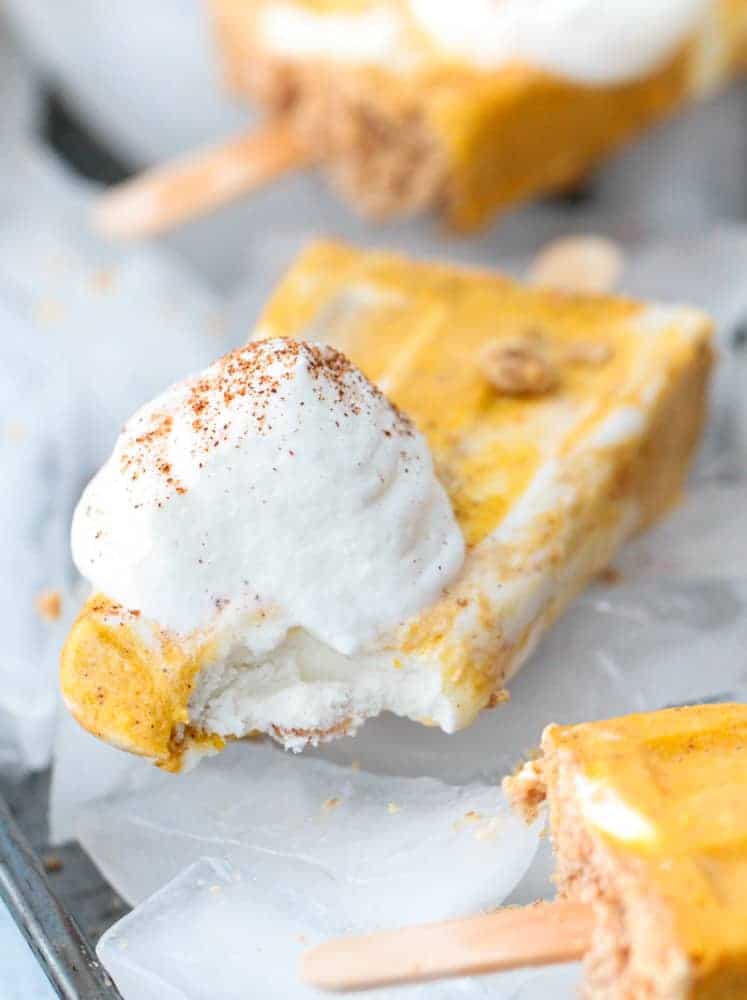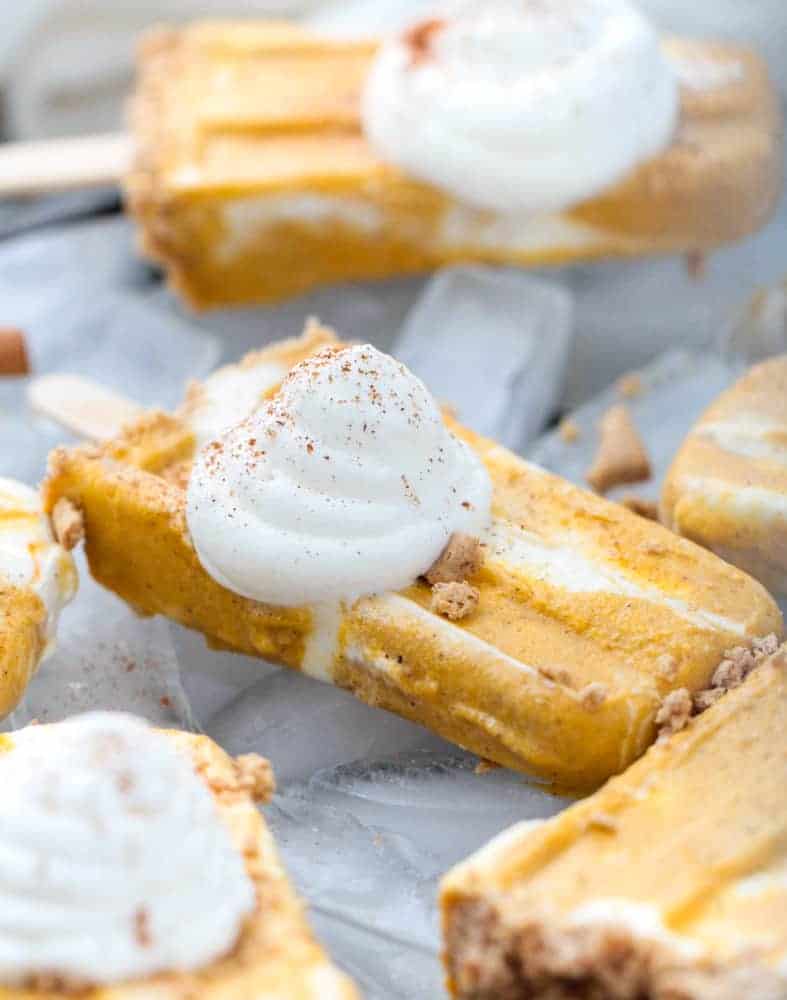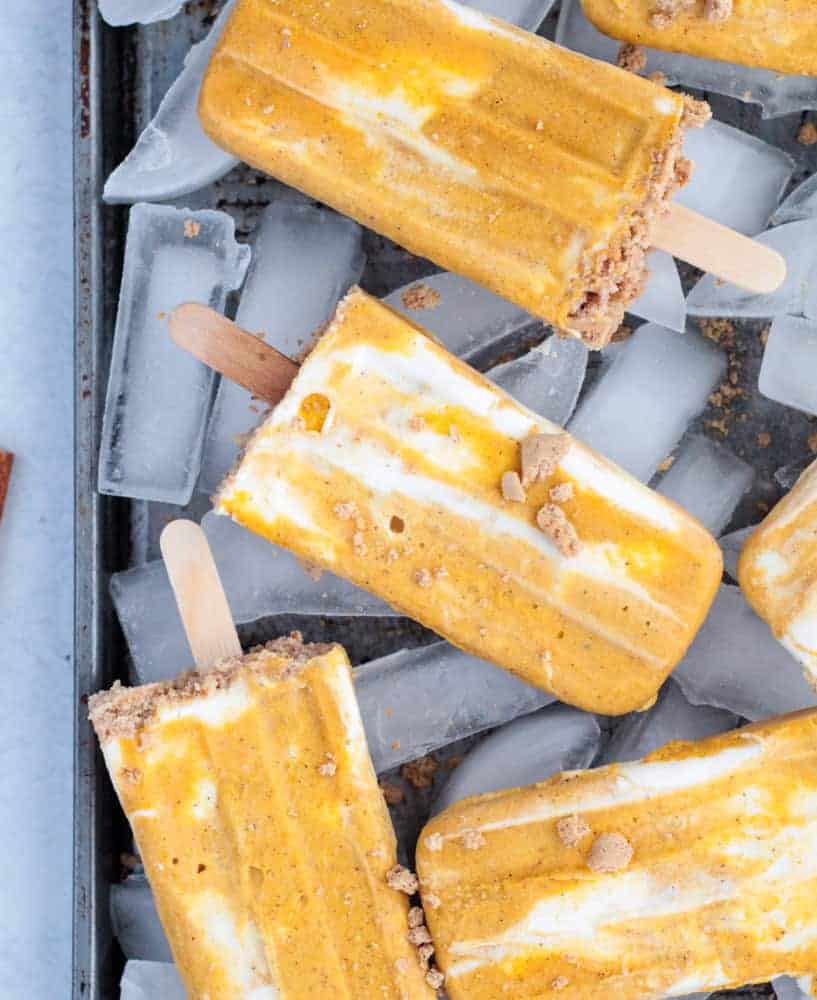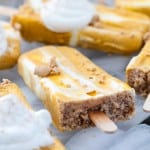 Pumpkin Pie Popsicles
Prep Time 15 minutes
Total Time 15 minutes
Servings 10 popsicles (2.5 oz each)
Calories per serving 86 kcal
Ingredients
Pumpkin Layer
1 1/4 cup pumpkin puree (10 oz)
2 tbsp maple syrup (1 oz)
1 tsp pumpkin pie spice
Instructions
Whisk pumpkin layer ingredients together until combined. Set aside.

Add whipping cream, sugar, and vanilla to a bowl. Using a hand mixer or stand mixer, whip for 2-3 minutes or until cream reaches whipped cream consistency. Add casein and almond milk, and continue mixing until smooth.

Add 1/3 of the cream mixture into the pumpkin mixture and whisk until completely incorporated. Add this pumpkin mixture into the remaining cream mixture and gently fold in – you only want to do this a couple times or else you will lose the swirled effect.

Spoon mixture into a popsicle mold and top with crushed graham crackers, if desired. Place popsicle sticks into molds and freeze for at least 4-6 hours.

Depending on the type of popsicle mold you use, you may need to run warm water over the body of the popsicle molds to help release them.
Recipe Notes
If you don't want to use whipping cream for the cream layer, here are a few other variations you could try:
Greek yogurt

12 oz Dannon Light and Fit Vanilla Greek Yogurt
1 scoop Cellucor Vanilla Casein (or 2 tbsp vanilla pudding mix)
1/2 tsp vanilla extract

Coconut milk

12 oz full fat coconut milk
1 scoop Cellucor Vanilla Casein (or 2 tbsp vanilla pudding mix)
1/2 tsp vanilla extract

Cool Whip

12 oz Cool Whip
2 tbsp Cellucor Vanilla Casein (or 1 tbsp vanilla pudding mix)
1/2 tsp vanilla extract
Nutrition Facts
Pumpkin Pie Popsicles
Amount Per Serving
Calories 86 Calories from Fat 54
% Daily Value*
Fat 6g9%
Cholesterol 19mg6%
Sodium 18mg1%
Potassium 10mg0%
Carbohydrates 6g2%
Sugar 4g4%
Protein 2g4%
* Percent Daily Values are based on a 2000 calorie diet.