It's Product Review Saturday again! This week I'm taste testing these fun little protein cake mixes from Lil Buff Protein.  I've heard a lot about these little macro friendly treats so I figured it was about time that I tried them myself!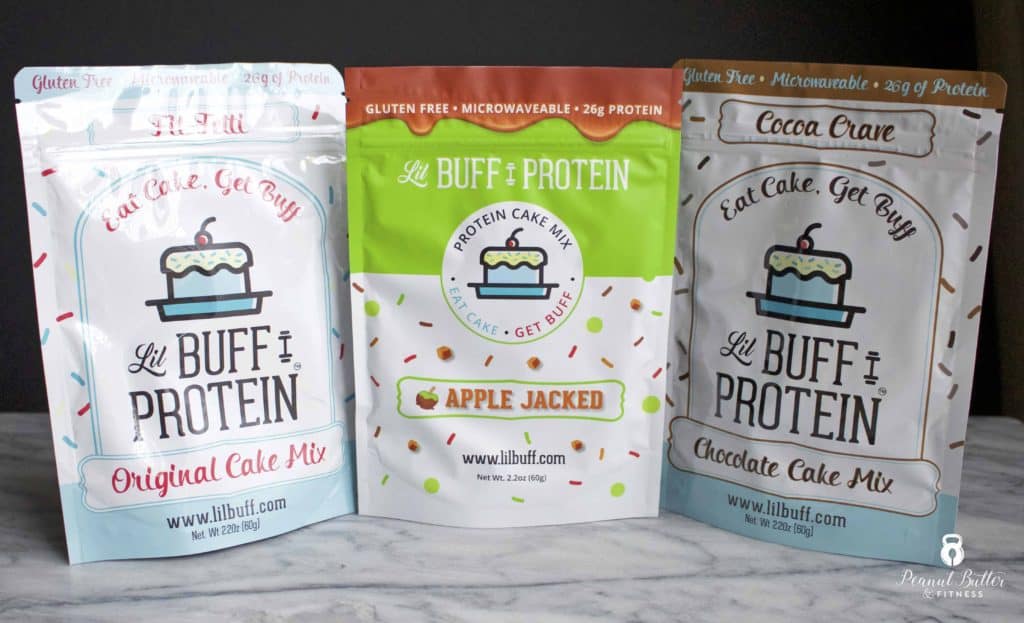 The little packets of cake mix you see here are for single servings, but they make huge servings!  I'd recommend splitting the batter into two big mugs for microwaving…I could only fit about 2/3 of the mix into my giant mug to make the cakes you see here.  Or you could stick it in a 4×6″ microwave safe dish and microwave the whole thing at once.
Check out the little spreadsheet snippet below for all the details!