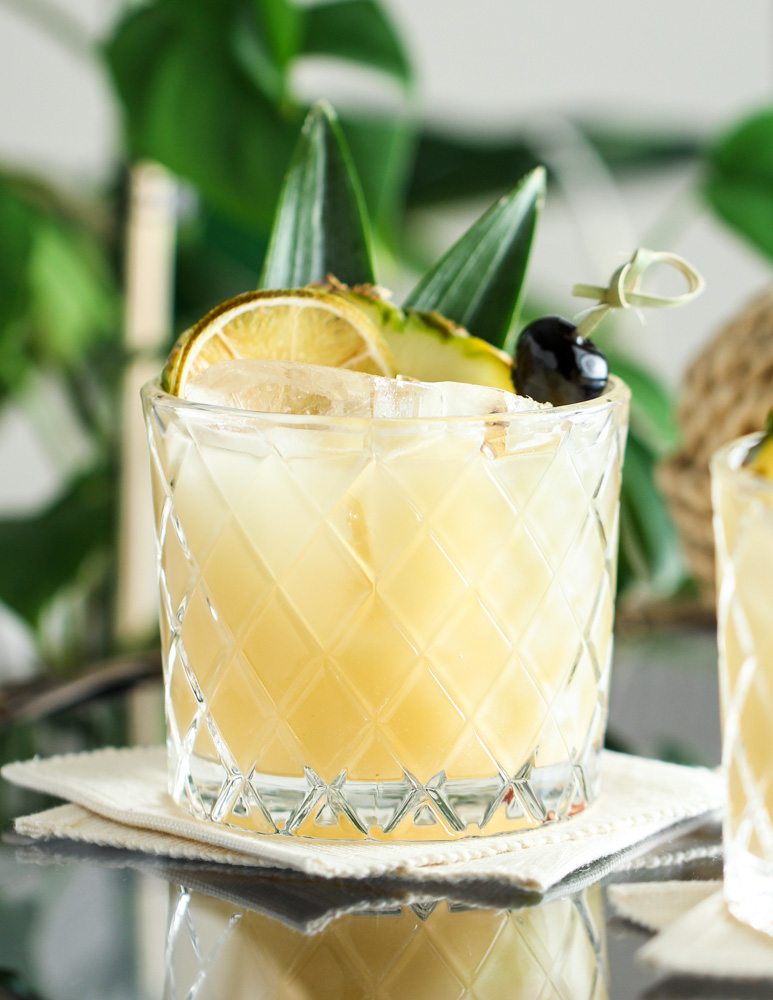 Happy Cocktail Friday! Let's celebrate the unofficial end of summer with this Pineapple Tiki Margarita, shall we?
I got the inspiration for this drink from an awesome little sandwich spot in Alexandria where I live now. I love love tiki drinks, but adding tequila to a rum party?! I had to give it a try. I love how the orgeat adds sweetness and that classic tiki flavor at the same time. If you didn't know, orgeat is basically an almond based syrup – very thick and sweet, and used in a lot of tiki drinks to give them that special flavor that isn't always easy to put your finger on.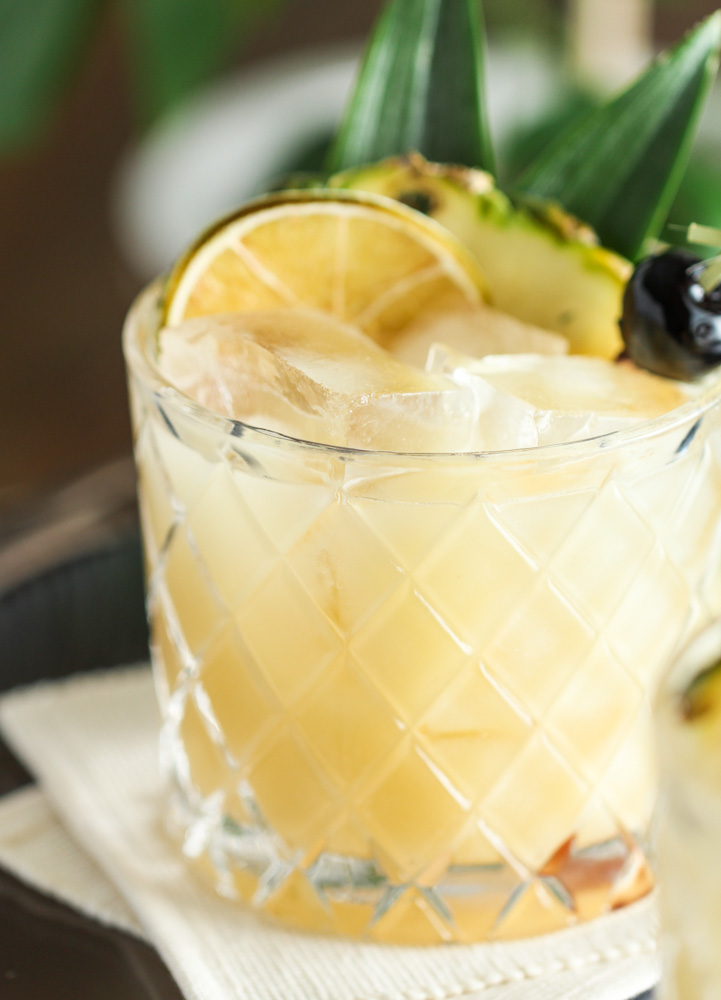 I had fun shooting the photos for this recipe. It's actually the first recipe photo shoot that I did in my new place since moving from Texas! I love how soft and ethereal the drink looks, and there's just something so satisfying about those big ice cubes paired with the cross hatch pattern of the glass. What do you think?!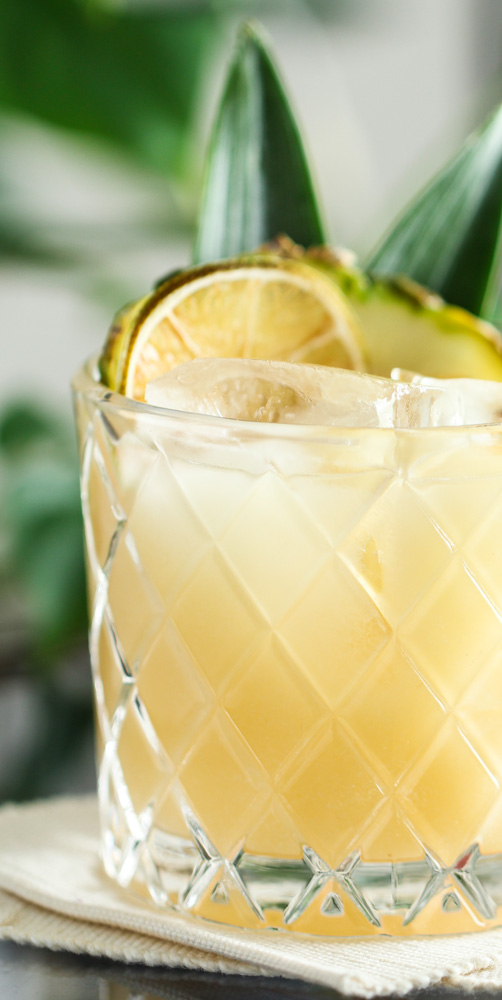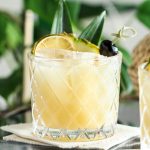 Pineapple Tiki Margarita
Prep Time 5 minutes
Total Time 5 minutes
Servings 2 servings
Calories per serving 203 kcal
Ingredients
2 oz pineapple juice
1 1/2 oz lime juice
1 1/2 oz dark rum
1 1/2 oz tequila
1 oz triple sec
1 oz orgeat
Instructions
Add all ingredients to a shaker with a several ice cubes. Shake vigorously until shaker is cold to touch, 10-15 seconds. Pour over ice and garnish with pineapple slice, dehydrated lime wheel, and Luxardo cherry, if desired.
Nutrition Facts
Pineapple Tiki Margarita
Amount Per Serving
Calories 203
% Daily Value*
Potassium 63mg2%
Carbohydrates 20g7%
Sugar 9g10%
* Percent Daily Values are based on a 2000 calorie diet.
For my macro trackers out there, I wasn't able to create a My Fitness Pal barcode for this recipe since I would have had to decide for you whether to put the alcohol calories in as carbs or fats – that's up to you! The 20 grams of carbs listed here are just for the juices and sugar in the triple sec and orgeat. For my non-macro trackers, here's more info on what I'm talking about.