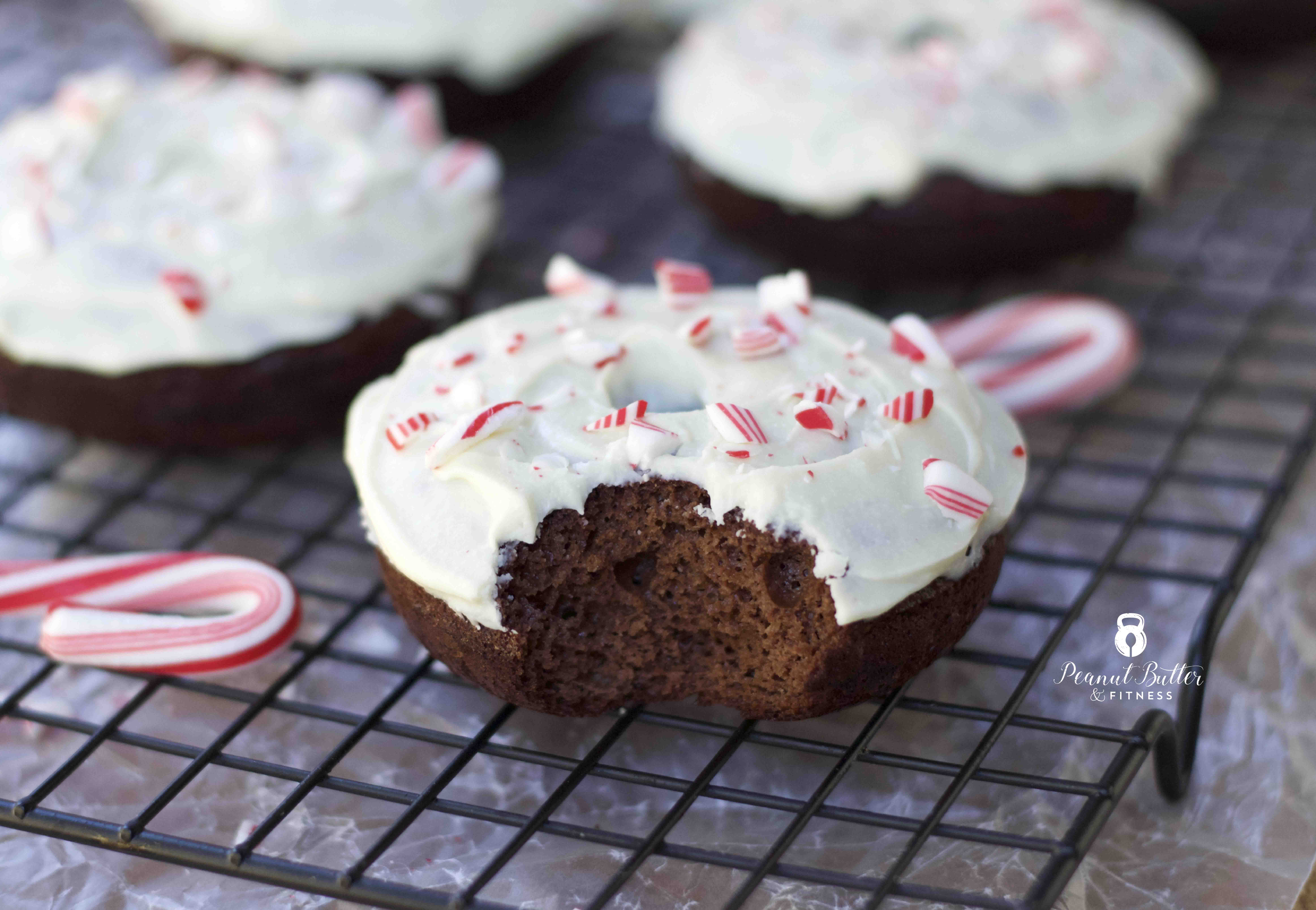 It's beginning to look a lot like the holiday season!  Christmas movies are on TV non-stop, football is getting really good and there is peppermint and gingerbread everywhere 😛  Yummy yummy.  Speaking of peppermint…I think I may be in love with these peppermint hot chocolate donuts…they're a perfect cake donut with a dreamy white chocolate and peppermint icing.  Got stock up on candy canes because you need to make these for dessert!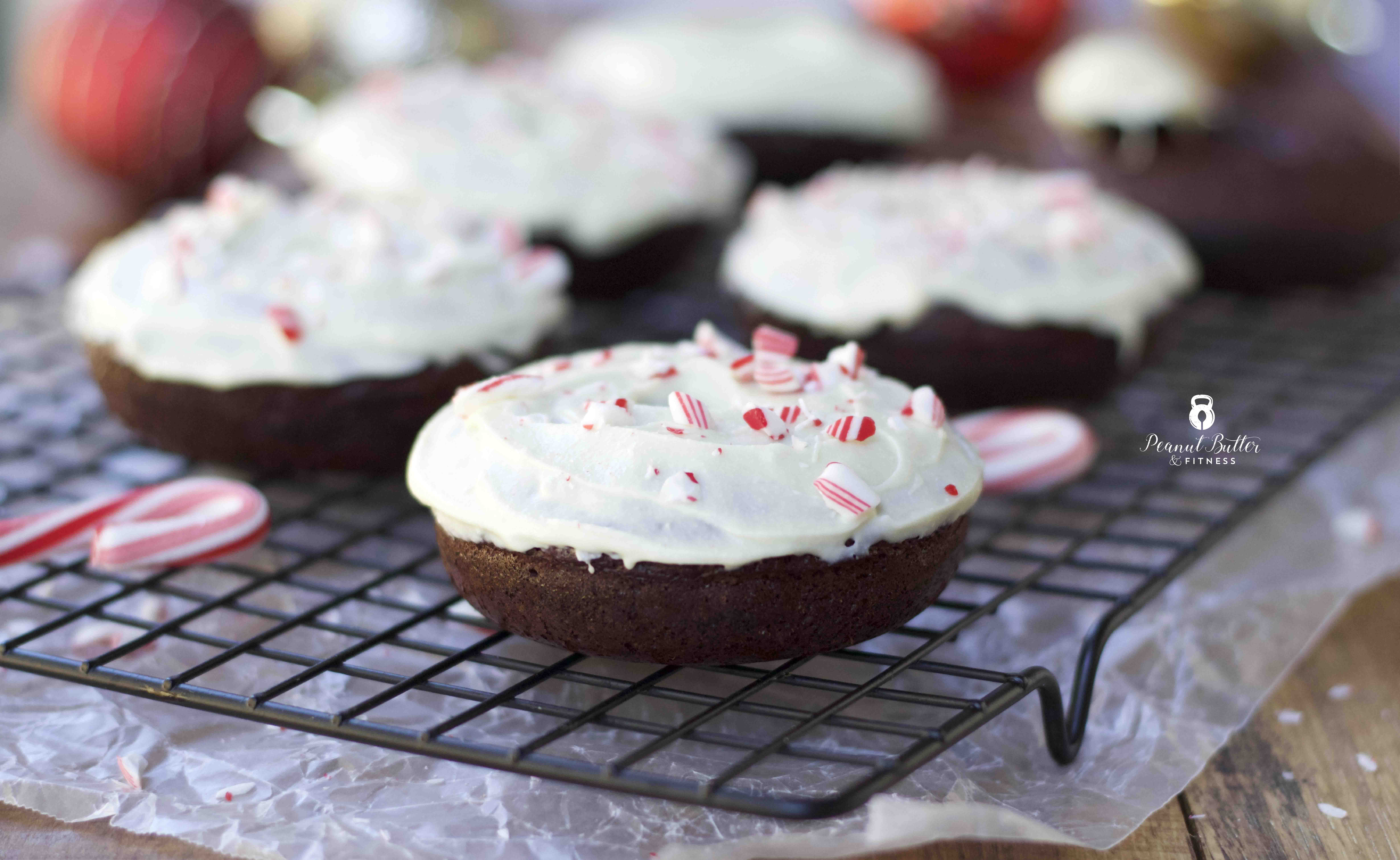 Another surprise about these donuts is how much protein they pack AND that everything except the white chocolate chips  are paleo!  I'm looking at you, Cross Fitters.  Just be sure to use grass fed whey protein.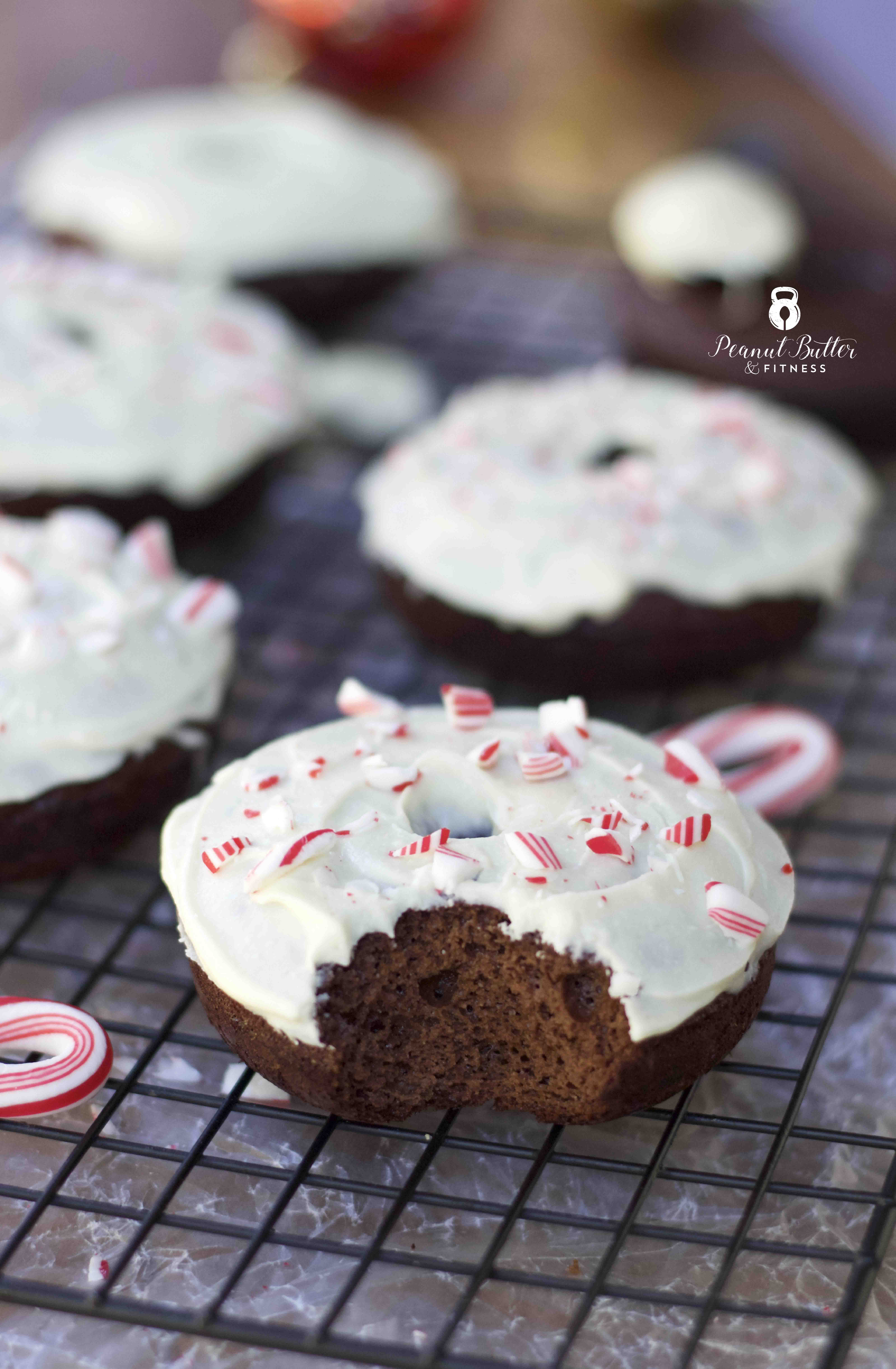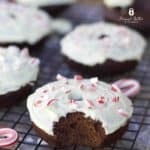 Peppermint Hot Chocolate Protein Donuts
Prep Time 15 minutes
Cook Time 20 minutes
Total Time 35 minutes
Servings 6
Calories per serving 163 kcal
Ingredients
1/4 cup almond flour
2 tbsp coconut flour
2 tbsp unsweetened cocoa
2 tbsp granulated Monkfruit sweetener  (sub coconut sugar for paleo friendly)
1/2 tsp baking powder
1/4 tsp baking soda
1/2 cup unsweetened applesauce
2 tbsp coconut milk
1 egg
1/2 tsp vanilla extract
Frosting Ingredients:
1/3 cup white chocolate chips
1 tsp coconut oil
1 tsp peppermint extract
Crushed candy canes for topping
Instructions
Pre-heat oven to 350 degrees and spray a donut pan with non-stick cooking spray.

Mix all dry donut ingredients, then add wet donut ingredients and mix until well combined.  Pour evenly into 6 donut cavities.

Bake at 350 degrees for 18-20 minutes or until a toothpick inserted into donuts comes out clean.  Remove from donut pan to cool.

While donuts are cooling, heat white chocolate chips and coconut oil for 30 seconds at a time in the microwave until melted.  Stir until smooth, then slowly add whey protein and whisk until smooth.  Add peppermint extract and whisk until smooth.  Pour into shallow bowl.

Dip donut tops into melted chocolate (or spread it on with a frosting spatuland sprinkle with crushed candy canes.
Nutrition Facts
Peppermint Hot Chocolate Protein Donuts
Amount Per Serving
Calories 163 Calories from Fat 81
% Daily Value*
Fat 9g14%
Cholesterol 38mg13%
Sodium 122mg5%
Carbohydrates 18g6%
Fiber 3g13%
Sugar 10g11%
Protein 8g16%
* Percent Daily Values are based on a 2000 calorie diet.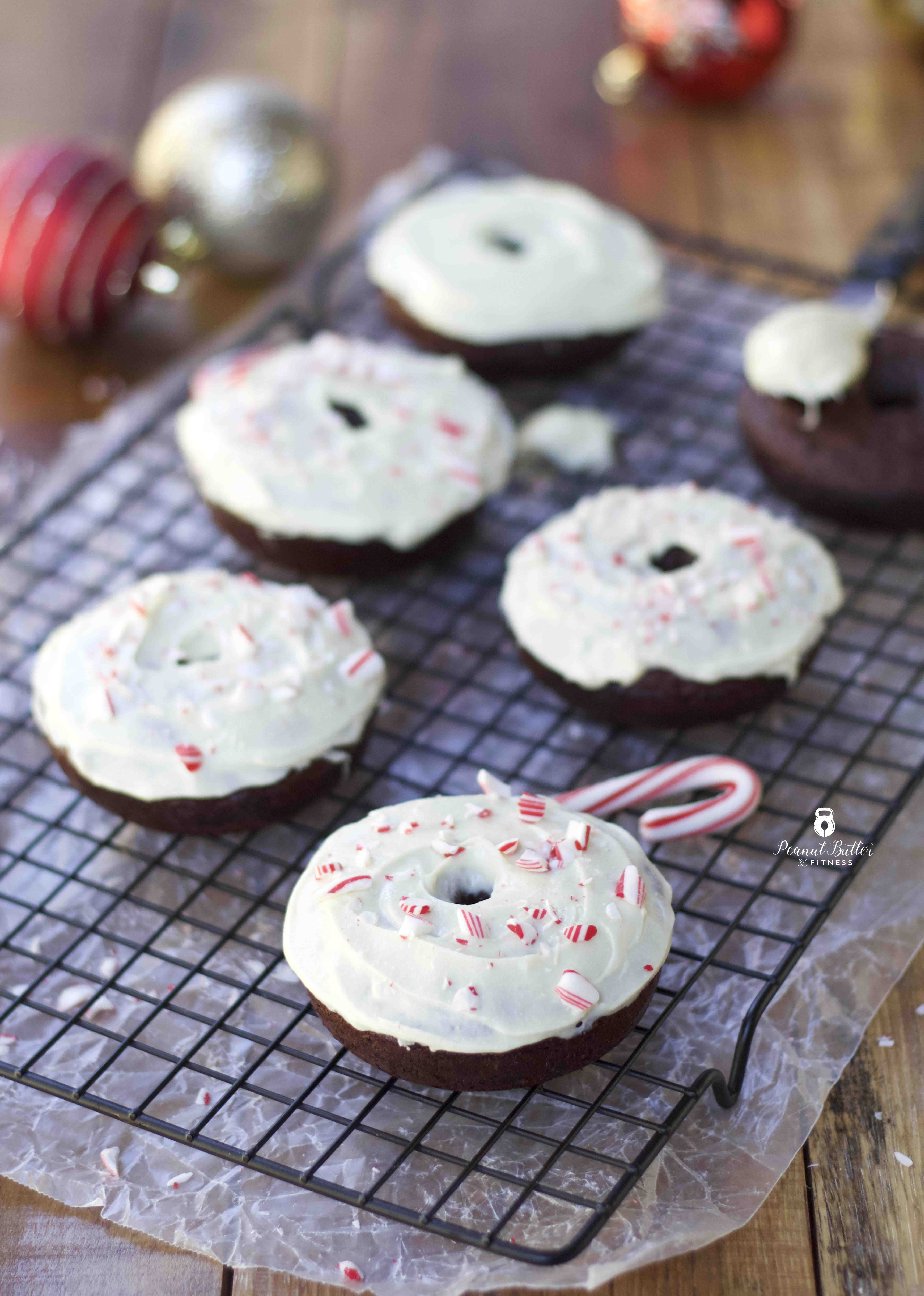 Enjoy your weekend!