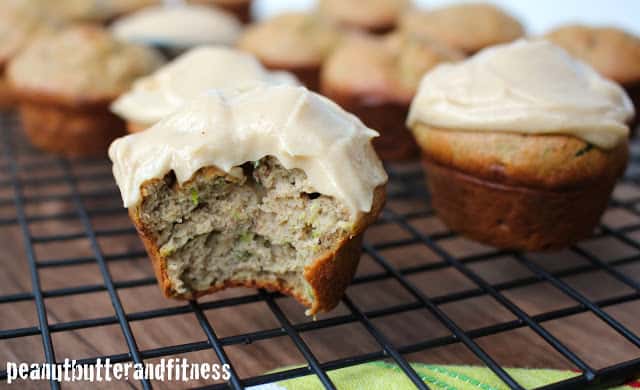 First of all, let me just apologize for being MIA for so long…I moved to a new neighborhood a couple weeks ago and the move was such a long and exhausting process this time around.  I packed everything myself for the movers to take, then unpacked everything myself, plus I moved a LOT of stuff myself which probably saved me a decent chunk of change in the end.  My reward? A much bigger kitchen, a parking spot anddddddd a DISHWASHER!!! 🙂  Oh yeah, and even more "character" added to my furniture (and a lot less hardware on my bed…they seem to lose more and more stuff to hold it together each move).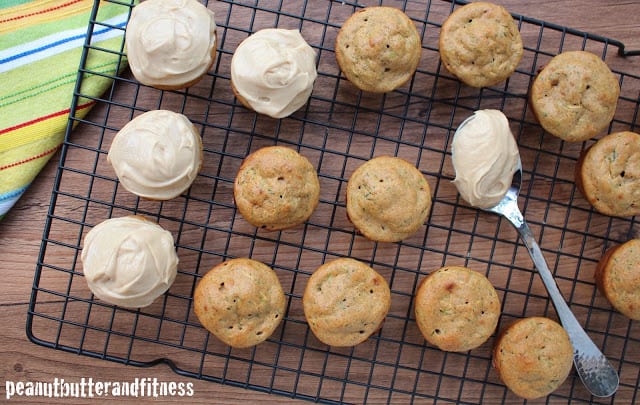 Anyways, on with the food! Summer is zucchini season and I just happened to have an extra one laying around from after my meal prep last week.  I didn't have enough to experiment with a protein zucchini bread, but there's always enough to make mini-muffins!  So here they are…nice and moist inside thanks to the zucchini and peanut butter and not too sweet.  I topped them off with a melt-in-your-mouth peanut butter/ maple/Greek yogurt/protein frosting 🙂  Deeeeelish.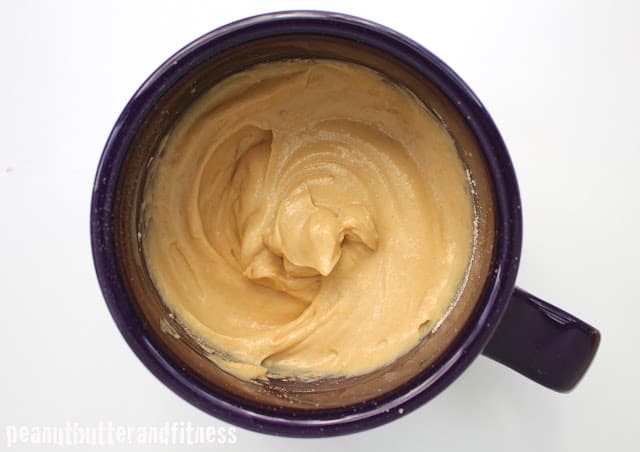 I used a fine grater for the zucchini.  Just plopped it all in the bowl and then used a couple of paper towels to soak up some of the extra zucchini water.  I didn't squeeze it out and drain it, just soaked up most of the extra that was laying in the bowl.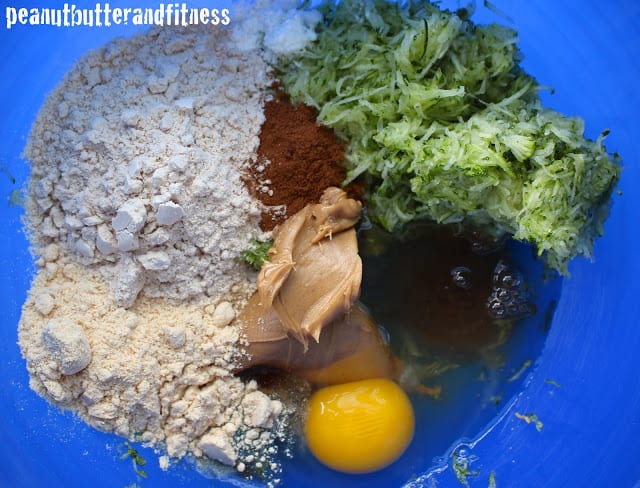 One of the unfortunate things I discovered about my new kitchen when I first tried to cook in it is that the oven (straight out of the 80s) bakes really hot!  I may have set off the smoke alarm more than a few times…so I have to set my oven about 25 degrees less than the temperature I want.  As long as you've got a normal, modern oven, you should be good to bake these babies at 350 degrees.  I, on the other hand, had mine set at 325 degrees :/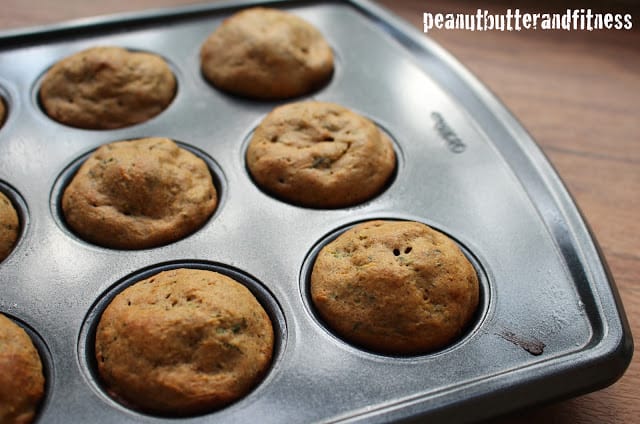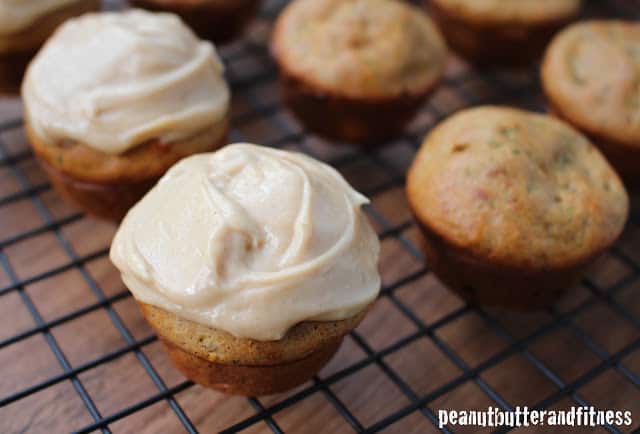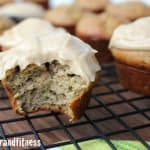 Peanut Butter Zucchini Protein Muffins
Prep Time 10 minutes
Cook Time 18 minutes
Total Time 28 minutes
Servings 20 muffins (1 muffin per serving)
Calories per serving 60 kcal
Ingredients
1 cup medium zucchini grated and drained (about 1 )
1/4 cup Simply Jif peanut butter
1 1/2 scoops Quest Peanut Butter protein powder
2 tbsp coconut flour
1 egg plus 1 egg white
1 tbsp pure maple syrup
1 tbsp Splenda brown sugar blend
1 tsp cinnamon
1 tsp vanilla extract
1/4 tsp baking powder
Instructions
Pre-heat oven to 350 degrees.  Spray mini-muffin tins with non-stick cooking spray.

Mix all muffin ingredients.  Spoon into mini-muffin tins until almost even with edge of each muffin mold.

Bake at 350 degrees for 15-18 minutes.  Allow to cool.

Mix all frosting ingredients until smooth, then frost cooled muffins.
Nutrition Facts
Peanut Butter Zucchini Protein Muffins
Amount Per Serving
Calories 60 Calories from Fat 27
% Daily Value*
Fat 3g5%
Cholesterol 11mg4%
Sodium 38mg2%
Carbohydrates 5g2%
Fiber 1g4%
Sugar 3g3%
Protein 4g8%
* Percent Daily Values are based on a 2000 calorie diet.