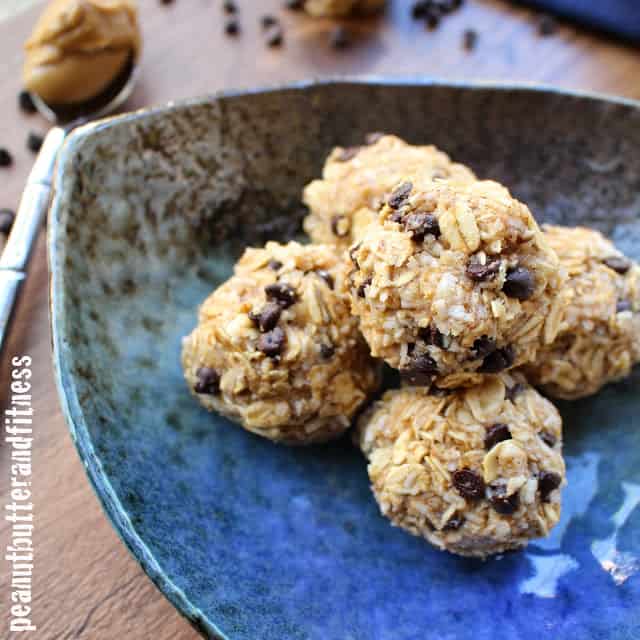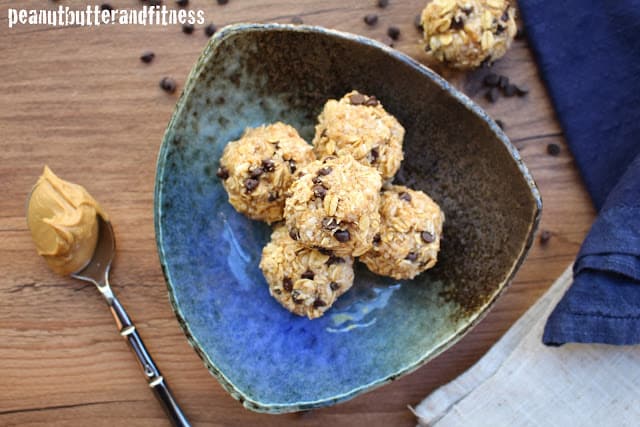 Guess who loves peanut butter?  THIS GIRL!  Right here.  Send me all your peanut butter and I will hoard it and eat it all.  The cool thing is that someone actually DID send me some peanut butter to try.  And you know what's even better than getting peanut butter in the mail?  Getting peanut butter that's high protein, low sugar!  That's like saying it's high speed, low drag right?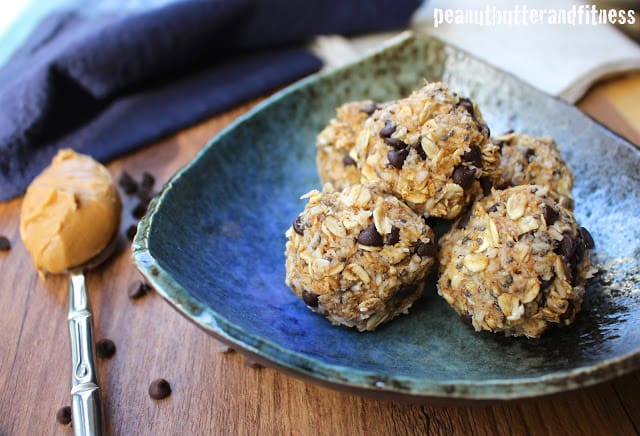 Anywho, the guys at
MegaNut
 were kind enough to send me a sampler pack of their High Protein Spreads.  These guys are cross fitters with culinary skills that led them to this awesome high protein take on peanut butter.  And I've been meaning to make some peanut butter energy bites for a while, so it was a perfect fit for this recipe!  The cinnamon kind that I used here only has 5 simple ingredients and no preservatives.  And who can deny those cute little peanut faces?
I've actually made this recipe like 5 or 6 times already (make today the 7th) but haven't posted the recipe yet for a couple reasons…1) they keep disappearing really quickly; and 2) I keep tweaking the recipe to see which way I like it best.  I think this recipe is my final answer on which one I like best, but honestly I've loved them all (and so have my co-workers).  Refer back to reason #1 as to why the recipe is not up until now.
The cool thing about energy bites is how much you can play with the ingredients and they still taste amazing.  For example, I made a couple batches without chia seeds.  I added honey and then subtracted honey.  You could swap the protein powder flavor.  You could omit the protein powder and change up the other ingredients to adjust (I don't recommend this.  Eat more protein 🙂
See?  Here's some with chia seeds…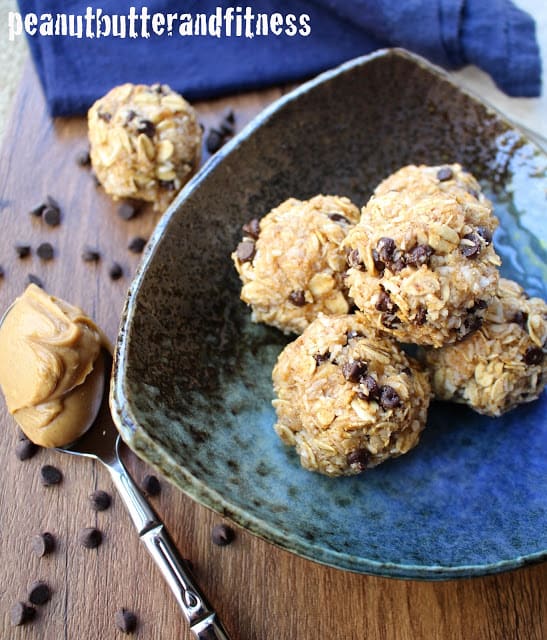 And some without chia seeds…
Do what you feel is right.  I like 'em with chia seeds.
Peanut Butter Protein Energy Bites
Yield: 19 bites • Serving Size: 1 bite • Calories per serving: 90 • Fat: 5 g • Protein: 4 g • Carbs: 9 g • Fiber: 2 g • Sugar: 4 g • Sodium: 17 mg • Cholesterol: 2 mg
Ingredients:
1 cup rolled oats
1 cup unsweetened shredded coconut
1/4 cup semi-sweet mini chocolate chip morsels
3 tbsp unsweetened vanilla almond milk
2 tbsp chia seeds
2 tbsp honey
1 tsp vanilla extract
1/4 tsp cinnamon
Directions:
Mix all ingredients except almond milk, chocolate chips and peanut butter.
Heat peanut butter in microwave for about 30 seconds or until melty.  Add to oat mixture with almond milk and stir.  Once mixture is combined and sticky, add chocolate chips and stir until evenly distributed.
Roll mixture into 1″ balls and set on baking sheet.
Refrigerate overnight before serving.
Yield: 19 bites • Serving Size: 1 bite • Calories per serving: 94 • Fat: 5 g • Protein: 3 g • Carbs: 9 g • Fiber: 2 g • Sugar: 4 g • Sodium: 19 mg • Cholesterol: 2 mg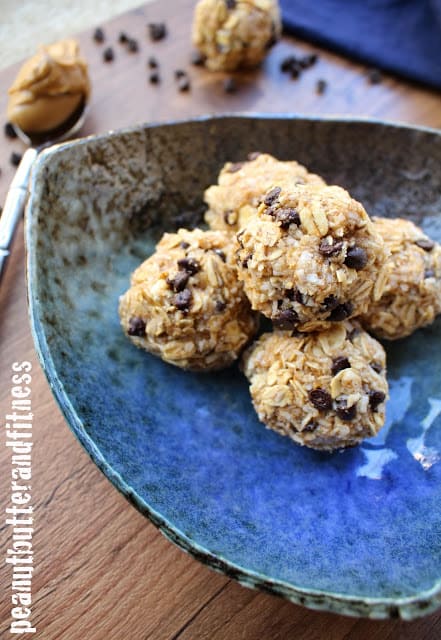 ^Without chia seeds.  By the way, I got this pretty little dish in an adorable little dish shop in Tokyo.  I wanted to buy about $300 worth of dishes but knew I couldn't fit them in my little carry on suitcase to bring back 🙁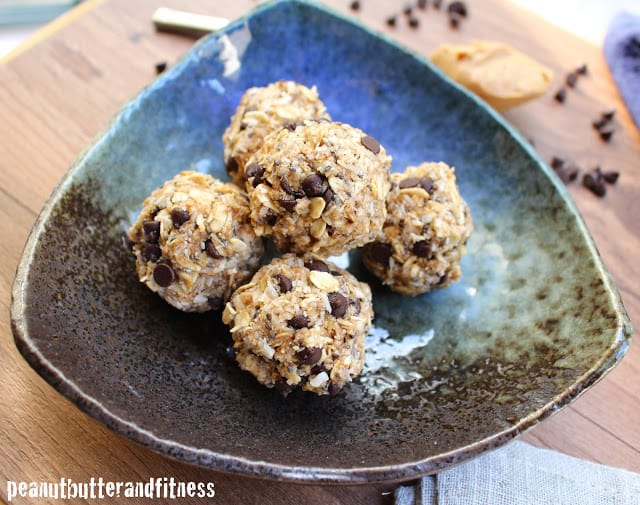 ^With chia seeds 🙂