Today I decided to spice up one of my go to snacks.  I'm a big fan of apples with peanut butter but I wanted to get some extra protein in, so I whipped up this little concoction.  It's really easy and kind of melts in your mouth. A little odd but in a delicious way.  I added some raisins on top because they add that extra little pop of texture and sweetness! Yum.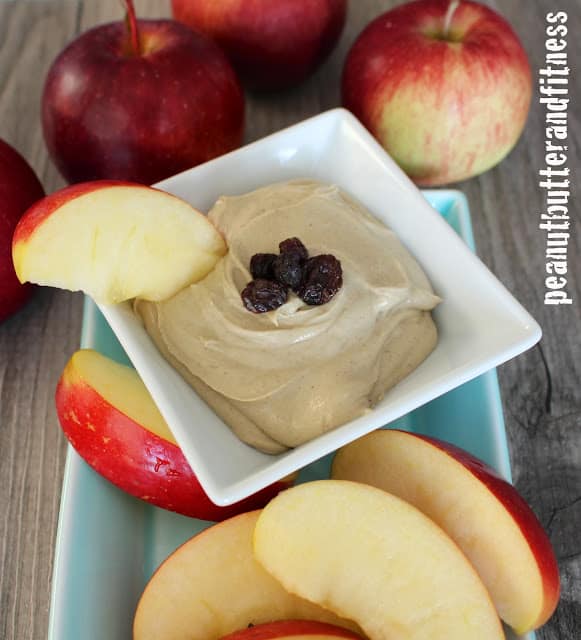 I was feeling pretty dizzy after I got back from the gym today so I needed this extra oomph after my protein shake.  Still not sure why I was feeling so bleh, but I'm thinking it might have something to do with this ear infection that apparently hasnt gone away 🙁 Or maybe I was just tired! Fingers crossed for the latter.  And on that note, enjoy this treat!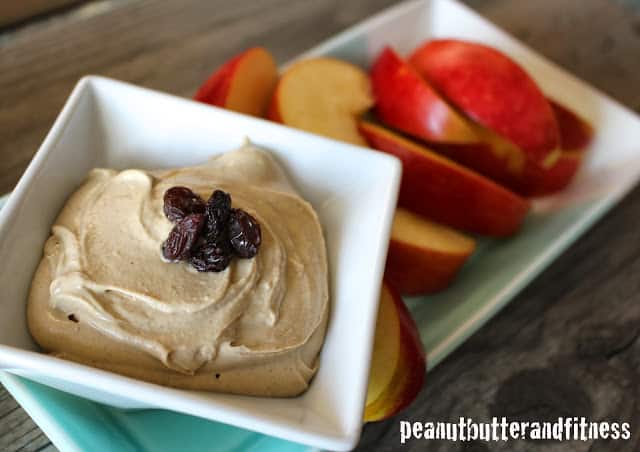 Peanut Butter Protein Dip
Servings: 4 • Serving Size: About 1/4 cup • Calories: 153 • Fat: 8 g • Protein: 13 g • Carbs: 8 g • Fiber: 2 g • Sugar: 4 g • Sodium: 117 mg • Cholesterol: 1 mg  
Ingredients:
1 scoop Jay Robb's Whey Protein vanilla protein powder
1/4 cup Simply Jif peanut butter
1/2 cup Stonyfield Organic Non-Fat Vanilla Greek yogurt
2 tbsp PB2 powdered peanut butter
1/4 cup unsweetened vanilla almond milk
1/2 tsp vanilla extract
1/4 tsp cinnamon
Directions:
In a small bowl, combine protein powder and PB2.
Add almond milk and mix until smooth.
Add yogurt, peanut butter, vanilla and cinnamon and mix until smooth.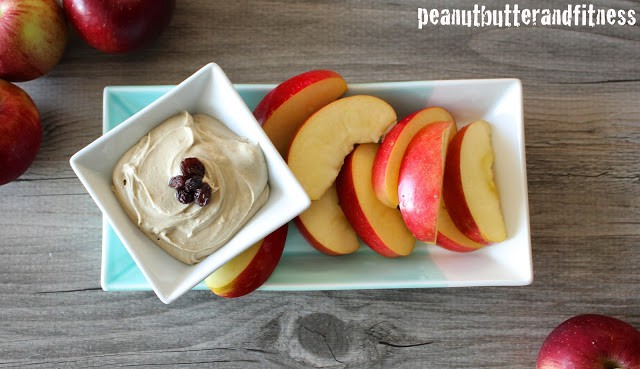 Reader Interactions