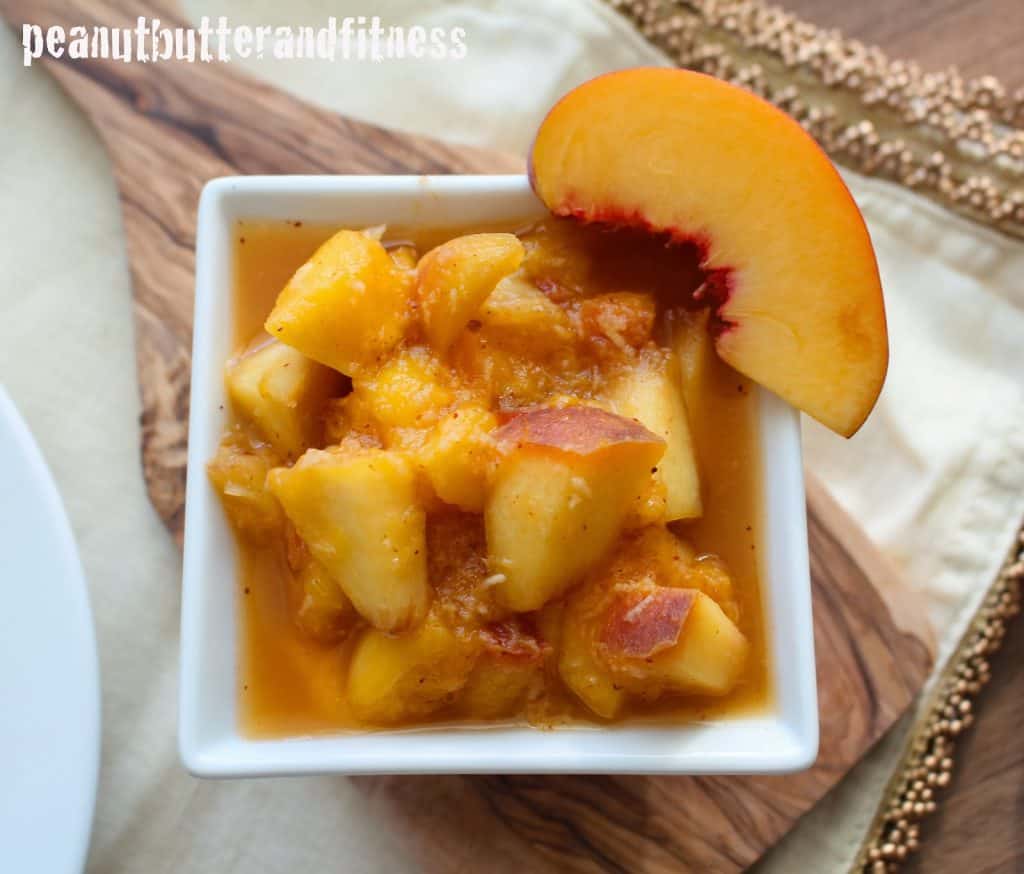 This week when I was planning out my meals I was leaning towards making some sort of salsa to go on top of the Mahi that I was making.  I do fruit salsas all the time though, so I wanted to change things up a bit.  This chutney turned out to be a great change of pace for me! The flavor is complex and rich, but it doesn't overwhelm the fish.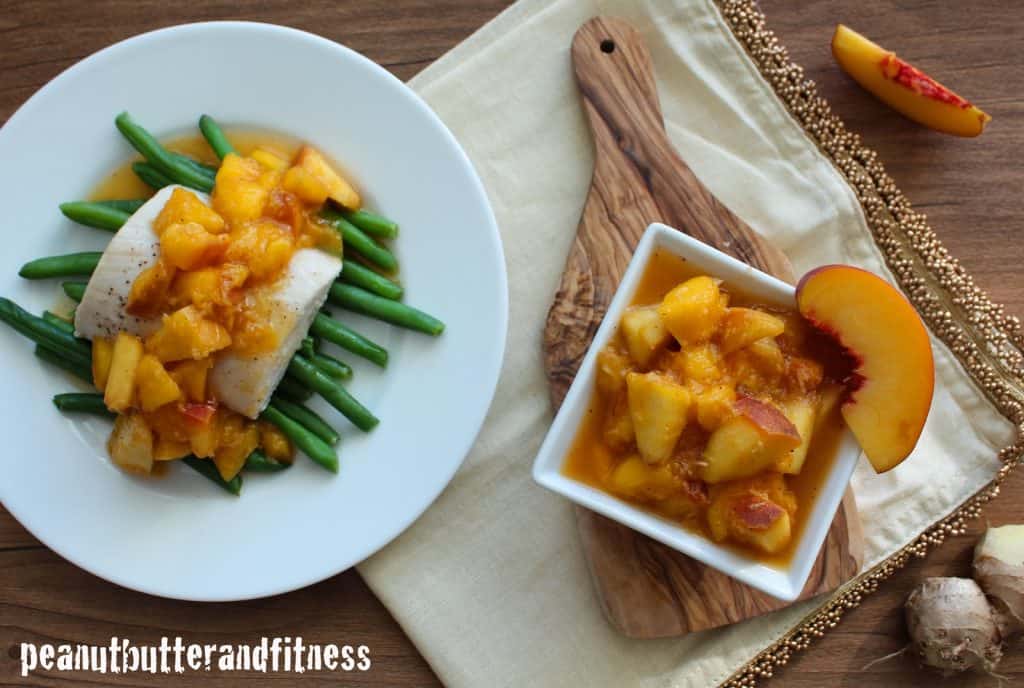 I don't cook with ginger very often so I'm usually a little cautious with it…maybe I'm scarred from eating the ginger slices that come on the side of sushi.  To me, that just tastes like lemon Pinesol.  Not that I've ever tasted lemon Pinesol.  Gross. Anyways…there's no Pinesol taste in this chutney, I assure you! But the fresh ginger lightens up the sweetness of the peaches and mango and then the chili powder adds a nice little kick.  I added the chili powder in after cooking down the fruit because I didn't want it to infuse the fruit too much.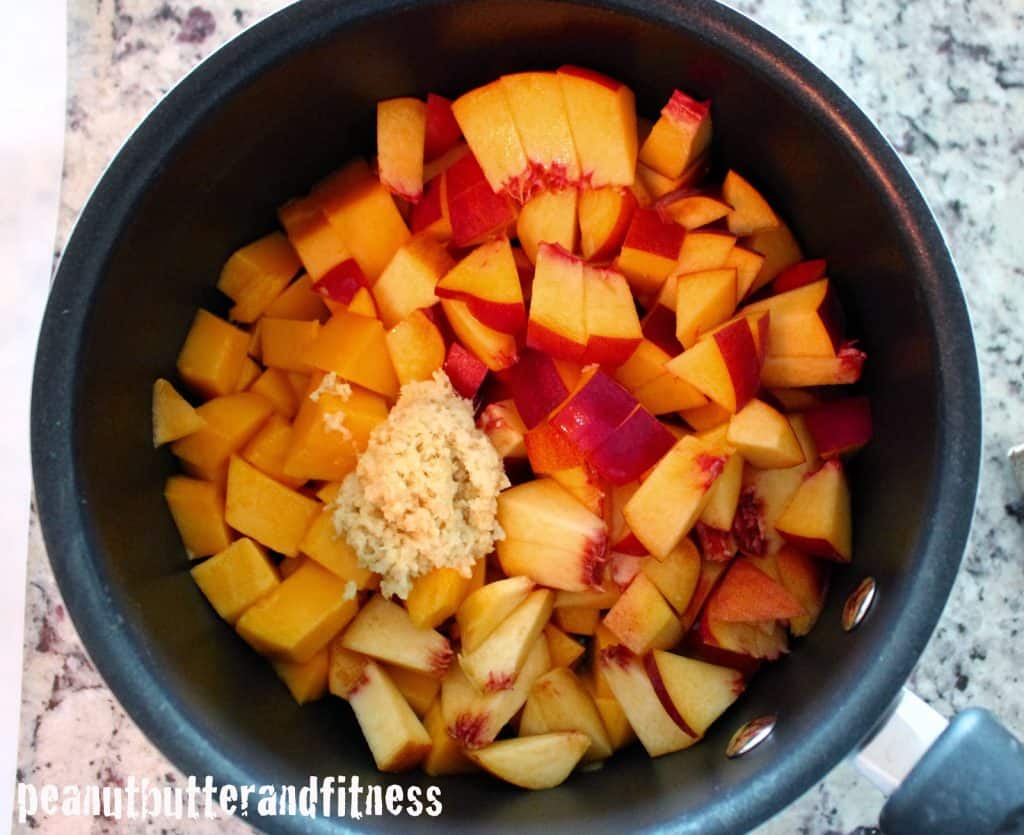 I used some riesling for the white wine in this since that's what I had laying around but I'm sure any fruity white wine would work.  Like Sauvignon Blanc, my fave 🙂 This chutney would be great on pork too.  Maybe even better than on fish.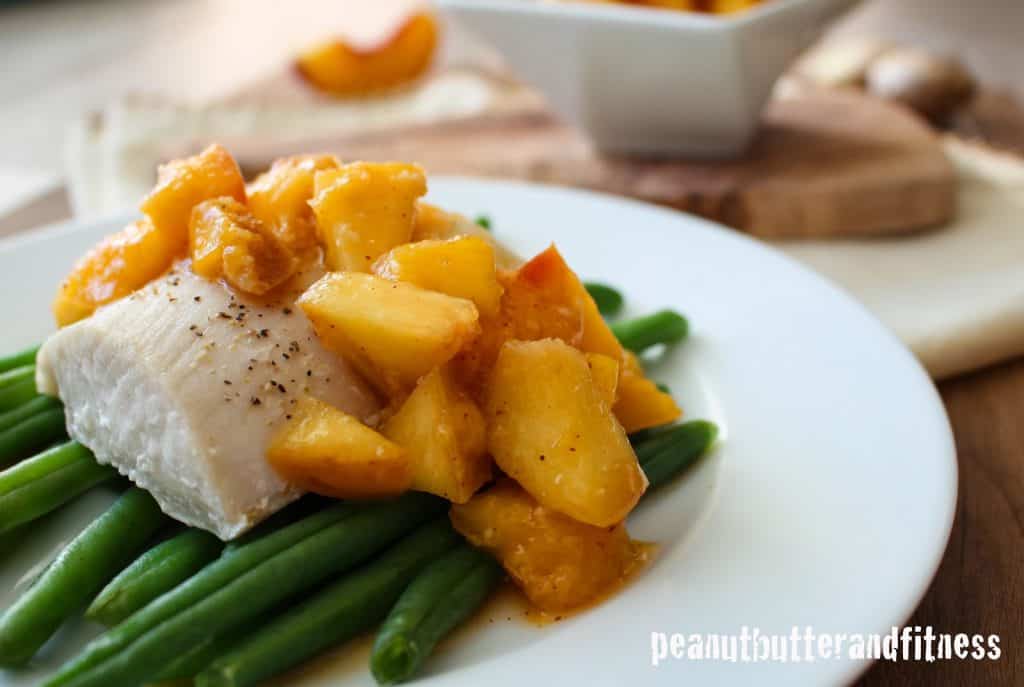 Peach Mango Ginger Chutney
Servings: About 7 • Serving Size: 1/3 cup •Calories: 52 • Fat: 0.2 g • Protein: 1 g • Carbs: 15 g • Fiber: 1 g • Sugar: 13 g • Sodium: 2 mg • Cholesterol: 0 mg
Ingredients:
1 large mango, peeled and chopped
2 medium peaches, chopped
1 tbsp fresh grated ginger
3 tbsp white wine
1 tbsp honey
1 tsp apple cider vinegar
3 packets Truvia
1/4 tsp chile powder