Holy crap…look how good these look! Peaches…and syrup…and pancakes…and crispy stuff…and peaches…drool.  I meant for these to be summery and light, but then this happened.  Soooo instead, they can be your segway into fall! They really do taste like fall – nice and warm peaches with cinnamon maple flavors and a nice sweet crisp on top 🙂  The colors just scream fall to me too.
These may not be the most macro friendly protein pancakes on the market, but damn if they aren't delicious!  Initially I really wanted to make a crumble instead of a crisp for on top of the pancakes, but I couldn't really figure out a way to do it without turning on my oven and/or using a bunch of butter.  So instead I just turned it into a crisp and cooked it up in the microwave! I actually made it before hand when I was testing it out and just stuck it in the refrigerator until I was ready to use it.  I think that actually made it crispier than when it first came out of the microwave…weird? Sorry I didn't take pictures while I was making it – it's really simple though, so if you just follow the directions, you shouldn't have any problems!  Oh and disclaimer: be prepared for your house to smell like you could eat the whole thing after making the crisp 🙂
For the peach topping, I just stuck it all in a little sauce pan and brought it to a boil, then let it simmer while I was making the pancakes.  Not really an exact science, but mine went for about 15 minutes.  I'd recommend cutting that by a few minutes so the maple syrup isn't quite so reduced.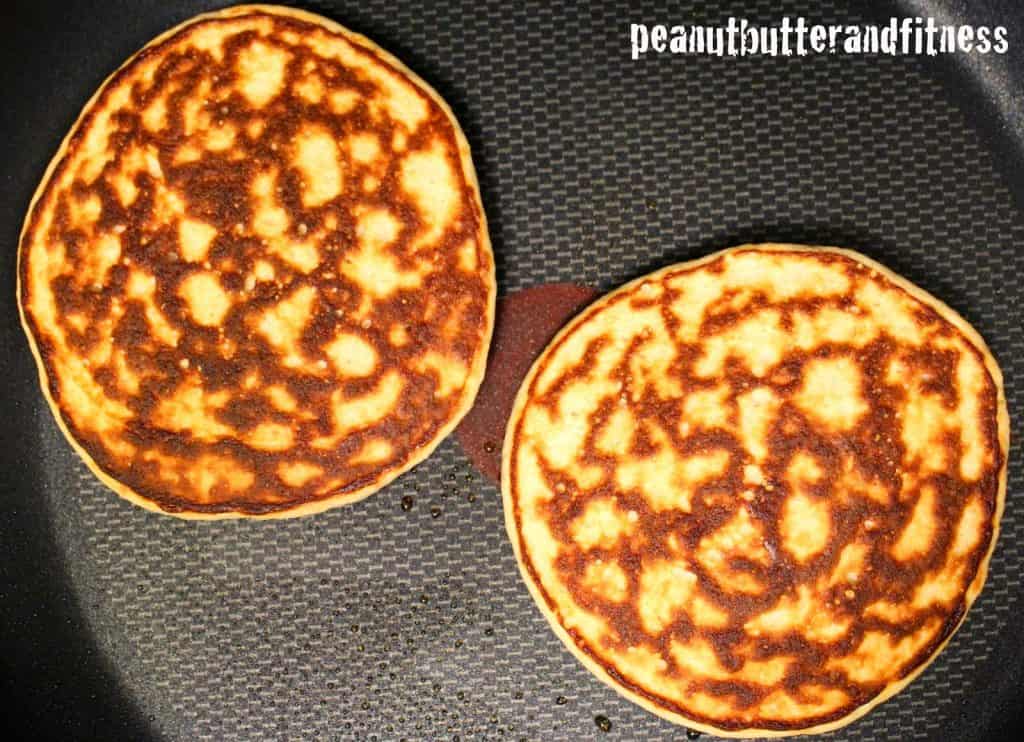 Pancake cooking glamour shot…no big deal or anything.