Happy National Waffle Day!  Yep, it's a thing and I'm gonna celebrate it.  I went Paleo with my celebration and it was pretty dang delicious, I'd highly recommend it!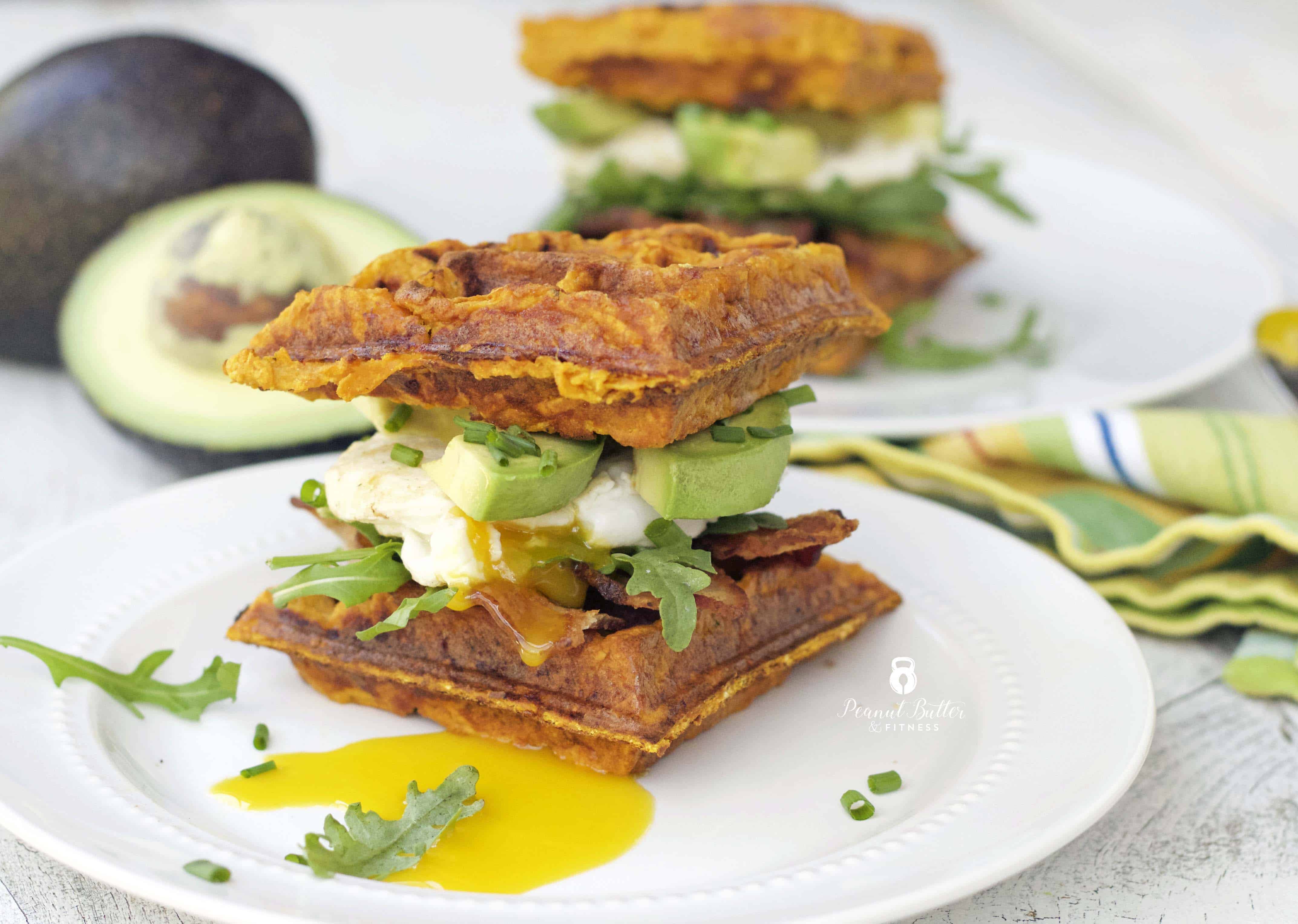 I added chives, arugula, and avocado on top of mine because it's a bomb-diggity fresh combination, but you could get creative with yours.  I'm thinking something spicy would be pretty awesome too!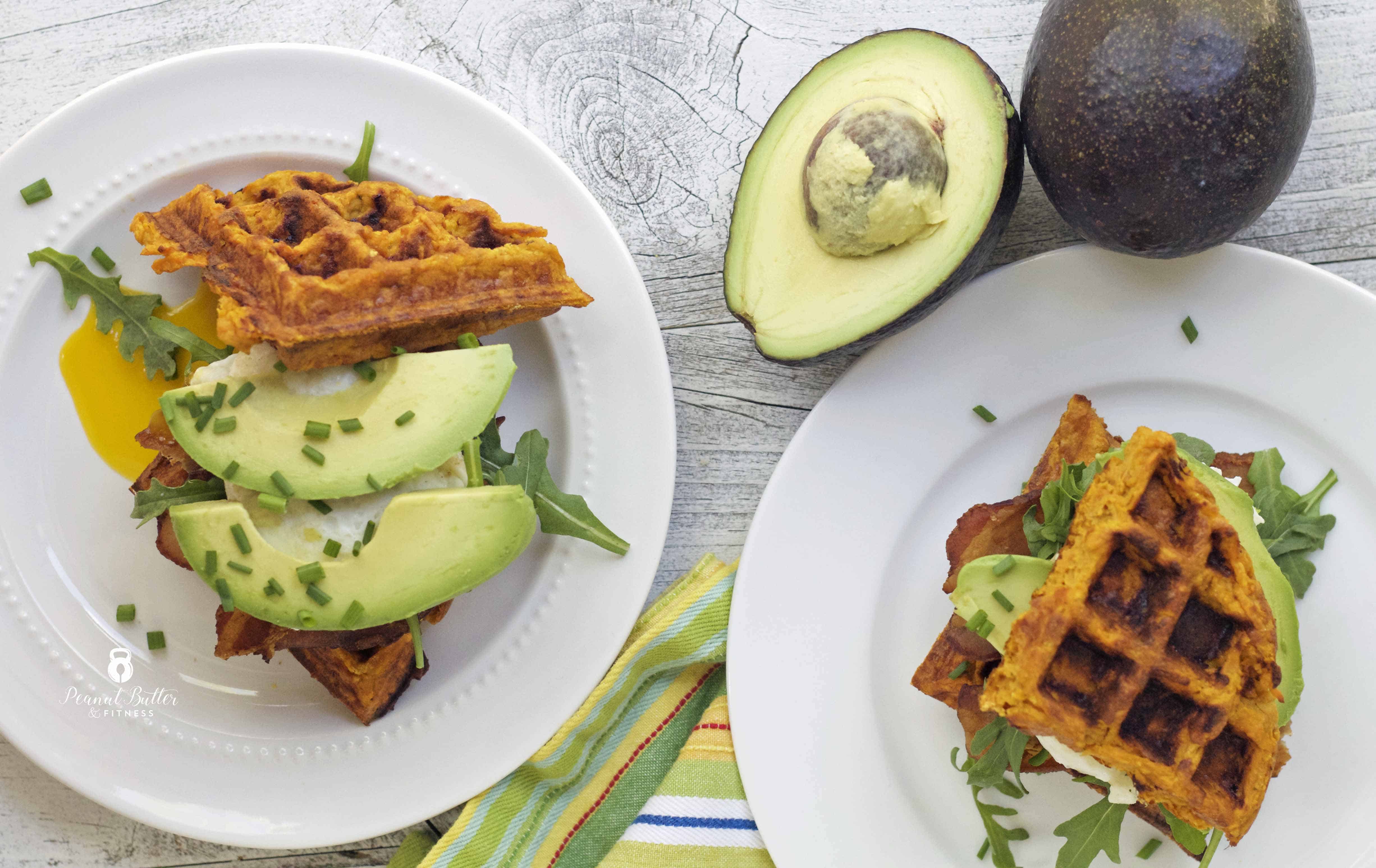 Sorry my commentary has been pretty minimal lately, I'm using up all my brain cells (and typing skills) on grad school stuff.  Almost done with my first semester though…yay!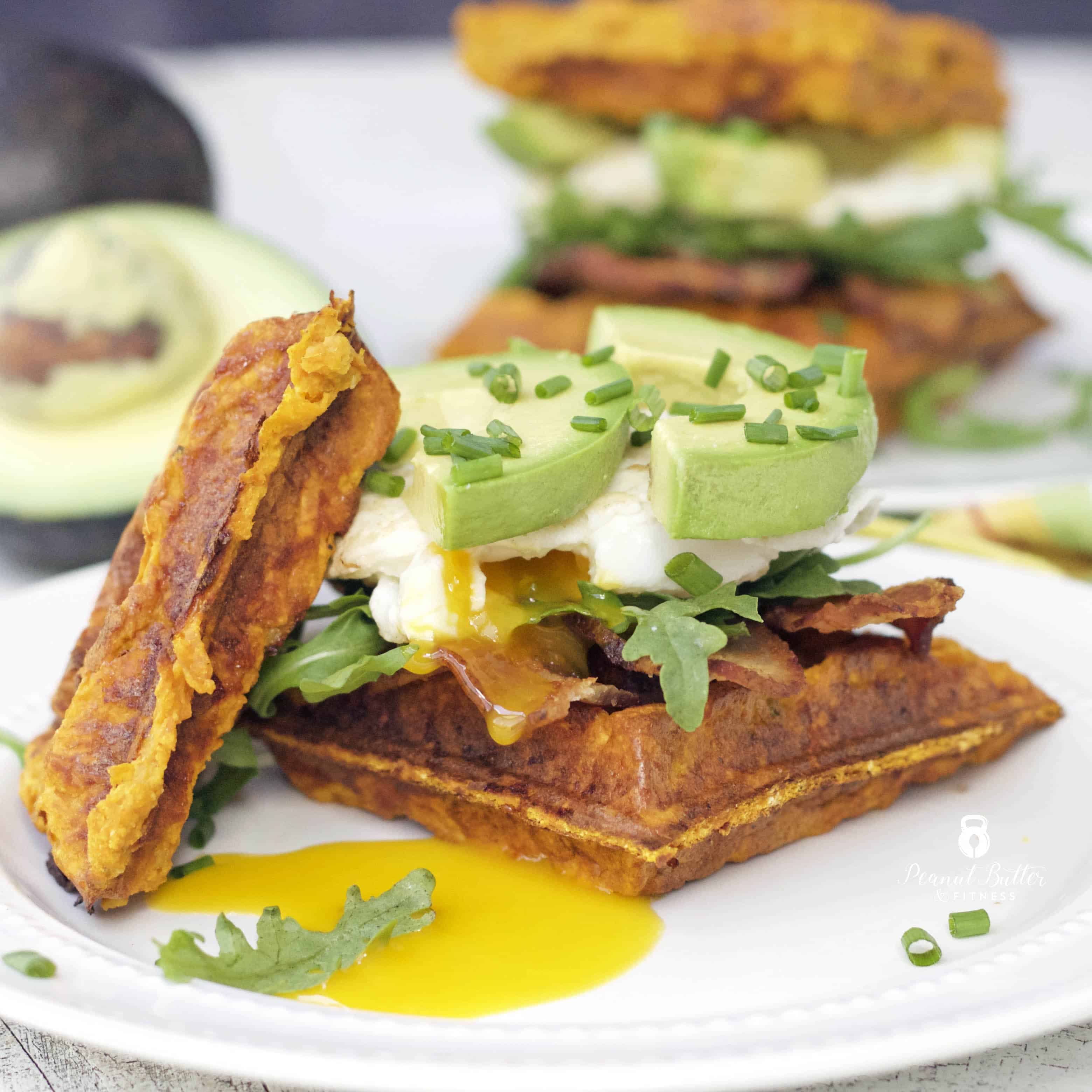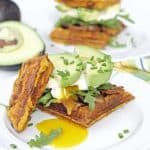 Paleo Sweet Potato Waffle Sandwiches
Prep Time 30 minutes
Cook Time 10 minutes
Total Time 40 minutes
Servings 4 sandwiches
Calories per serving 286 kcal
Ingredients
4 slices Wellshire Farms Paleo Sugar Free Dry Rubbed Uncured Bacon
4 eggs poached
1/2 medium avocado sliced
1 cup arugula
Red pepper flakes and chives for topping
Waffles
2 medium sweet potatoes
1/4 cup coconut flour
2 eggs
1/2 tbsp ghee melted
1/4 tsp paprika
1/4 tsp baking powder
Instructions
Peel and grate one of the sweet potatoes (should yield about 1 1/2 cups).

Place the second sweet potato on the wire rack of an Instant Pot and add 1 cup of water to the bottom of the bowl. Pressure cook on high for 20-25 minutes followed by manual release of pressure. Peel and mash the sweet potato (should yield about 1 cup mashed). Alternatively, you could peel, cube and boil the sweet potato for 12-15 minutes until soft and then mash.


Cook the bacon and set aside on a paper towel lined plate.

Pre-heat a waffle maker while you mix the waffle batter. Once the waffle maker is pre-heated, add the batter, ensuring it spreads to the edges of the waffle maker. Cook for about 5-7 minutes on a medium setting (I set mine at 4).

Prepare 4 eggs how you like them cooked, then assemble the waffle sandwiches with bacon, arugula, poached eggs, avocado slices and garnishes.
Recipe Notes
If you need to reduce the amount of cholesterol, just use egg whites instead of whole poached eggs on the sandwich.  Add a little bit of dijon mustard to replace the creamy yolk.
I recommend getting a nice waffle maker if you make waffles at least a couple times a month (or meal prep with them).  This Waring Pro is a great investment for around $75 and it makes amazing Belgian style waffles.  I love mine!
Nutrition Facts
Paleo Sweet Potato Waffle Sandwiches
Amount Per Serving
Calories 286 Calories from Fat 135
% Daily Value*
Fat 15g23%
Cholesterol 284mg95%
Sodium 284mg12%
Potassium 490mg14%
Carbohydrates 23g8%
Fiber 6g25%
Sugar 5g6%
Protein 14g28%
* Percent Daily Values are based on a 2000 calorie diet.