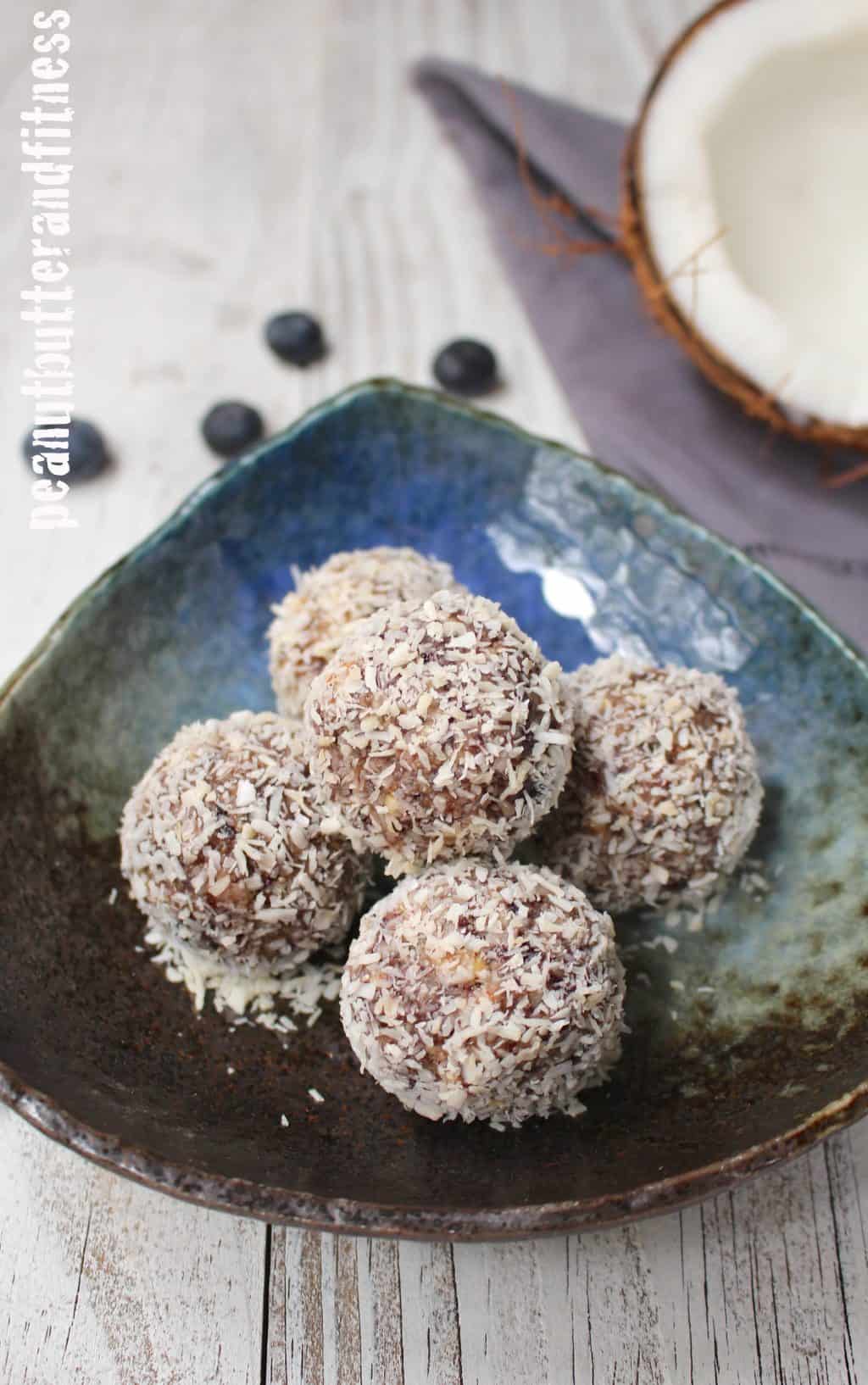 I don't know if you guys have noticed before, but blueberries are basically my favorite fruit.  They're so damn good and honestly, I've got a lot of good memories associated with them.  And these little energy bites…wow.  You've probably seen similar desserts/snacks all over your Pinterest and social media feeds (if you're into that kind of thing) and they are popular for a reason!  I'm just gonna put it out there and say that these are likely to become your favorite after you try them…they quite literally taste like a blueberry muffin!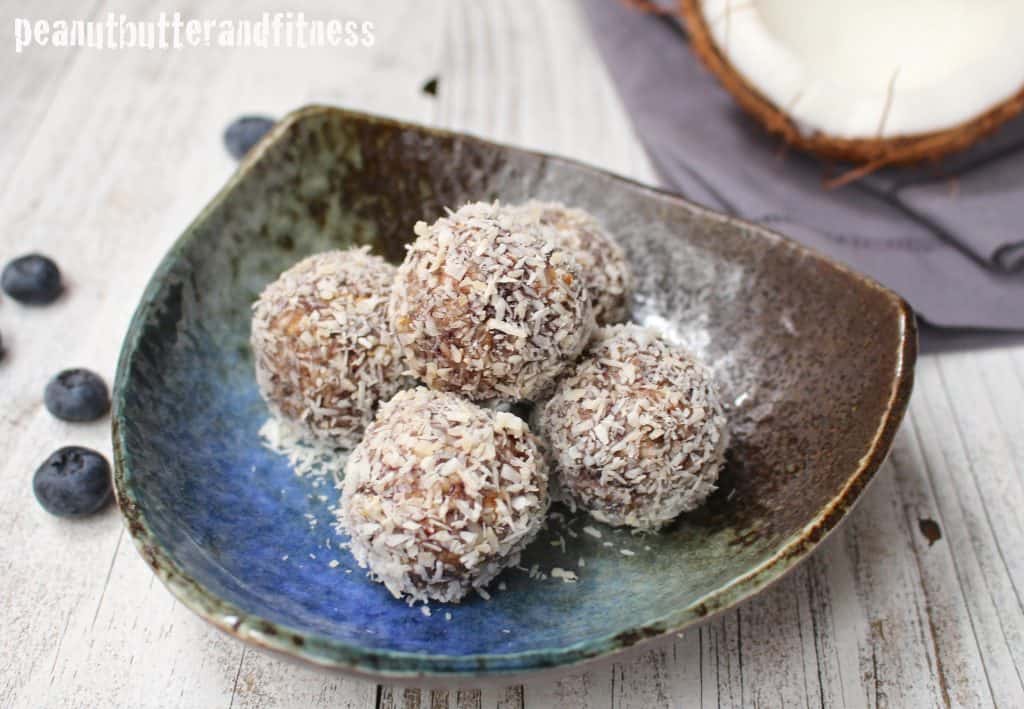 Originally I called this recipe "Blueberry Coconut Energy Bites" but I don't think that did them justice.  Sure, there's coconut.  There's blueberry.  There's energy.  But dammit, they taste like blueberry muffins!  Hence the name change.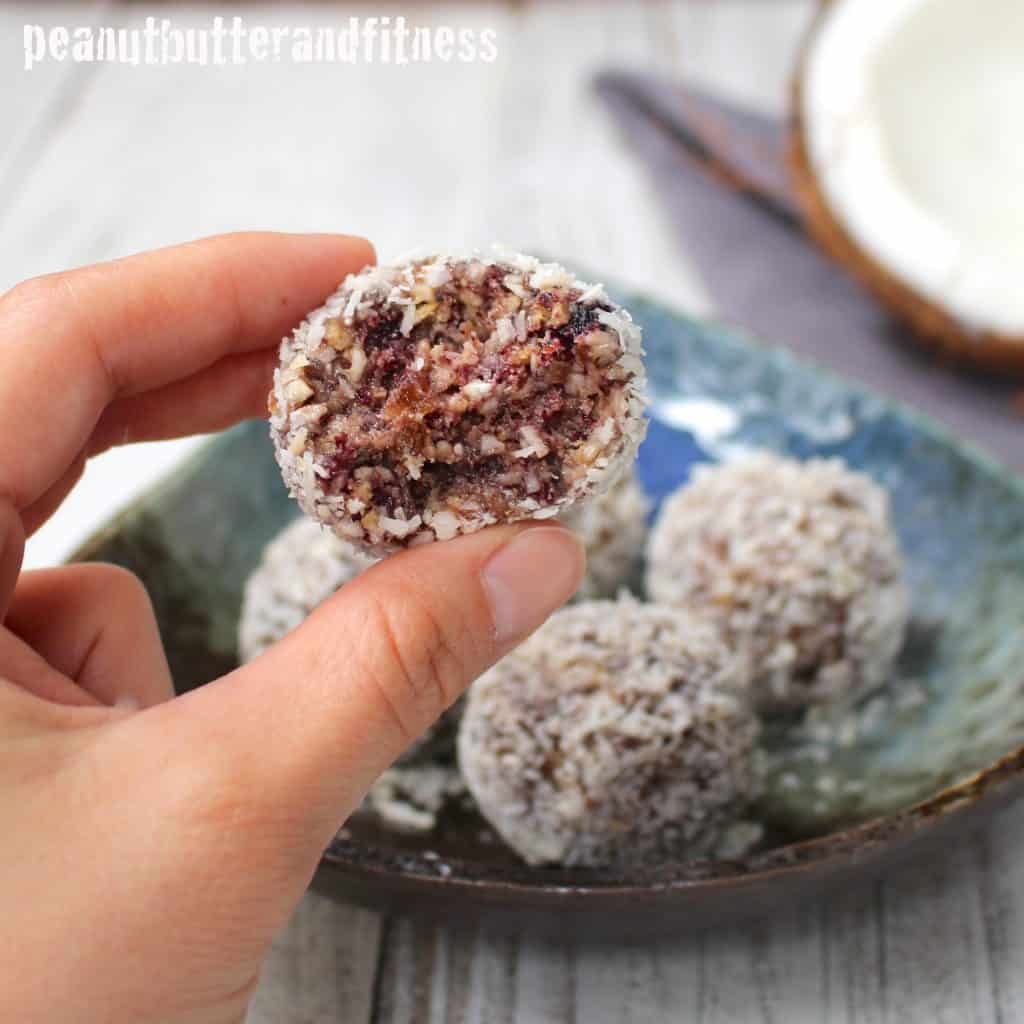 I impatiently took a bite of this one before it had a chance to really set up, so you can see it looks a little squishy here.  Still delicious, but not quite the texture that you get after letting them set up overnight.  The key is to let the chia seeds do their dirty work and get the whole thing sticking together nicely.  Of course, it doesn't hurt to let the flavors get to know each other too.  I've heard that on Food Network…so it has to be true.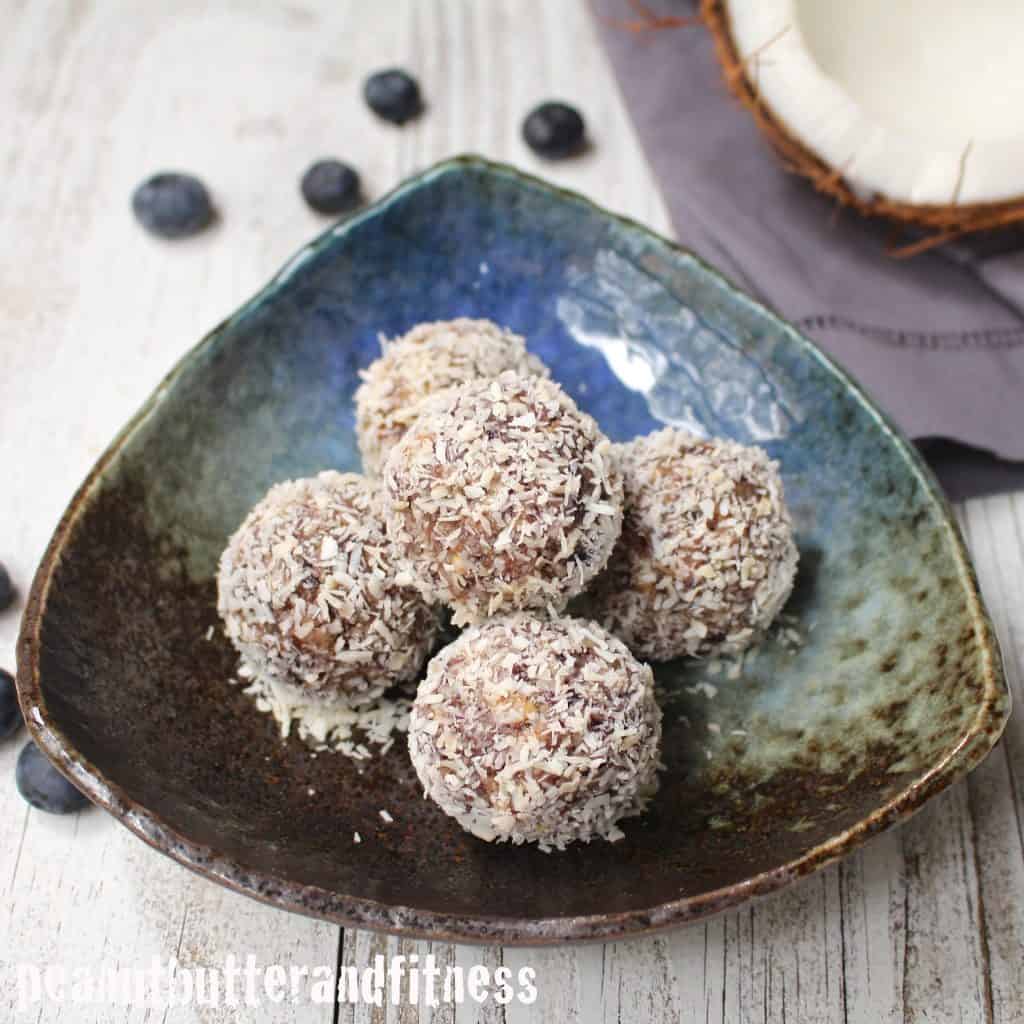 Paleo Blueberry Muffin Energy Bites
Yield: 14 bites • Serving size: 1 bite • Calories per serving: 128 calories • Fat: 7 g • Protein: 4 g • Carbs: 14 g • Fiber: 3 g • Sugar: 8 g • Sodium: 31 mg • Potassium: 31 mg • Cholesterol: 3 mg
Ingredients:
2/3 cup unsweetened shredded coconut + 1/4 cup for rolling
1/2 cup dried blueberries
1/2 cup dried, pitted dates
1/2 cup lightly salted cashews
1 scoop plain grass-fed whey protein
1 tbsp chia seeds
1/4 tsp cinnamon
2 tbsp Barney almond butter, melted
2 tbsp unsweetened vanilla almond milk
Directions:
Add dates, blueberries and cashews to a food processor.  Pulse until chunks are slightly smaller than 1/4 inch.  Mixture should easily stick together when pinched between your fingers.
Dump date mixture into a bowl and add remaining ingredients.  Mix using a fork until all ingredients are well combined (it will look very wet – once they set up they will be firm).
Using your hands, form 1 inch balls from the mixture, then roll ball into remaining shredded coconut until evenly coated.
Refrigerate overnight in an airtight container before serving.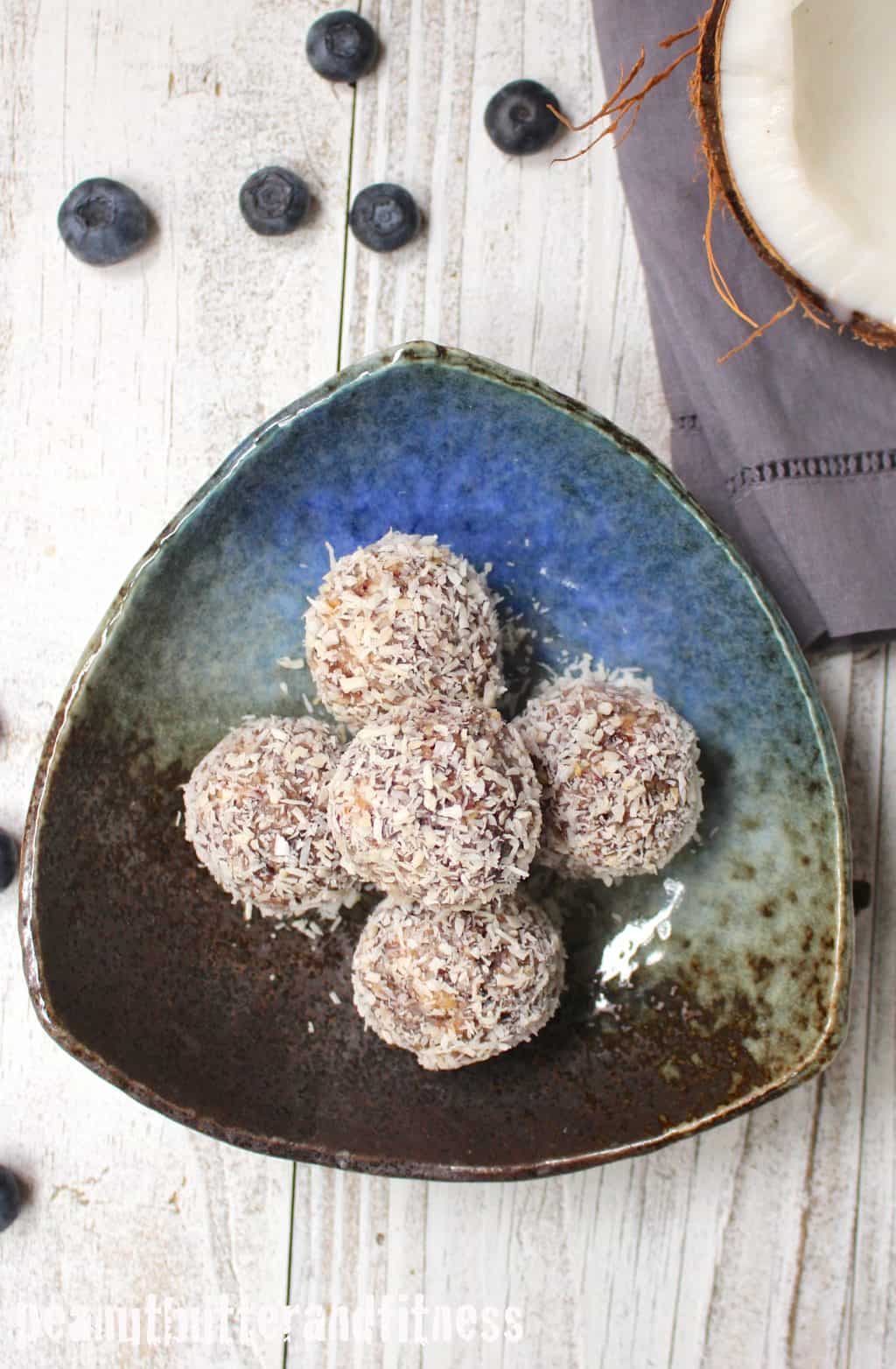 BTW, do you see that real ass coconut in the background?! Yep, I cracked that sucker myself.  No big deal, it was fun 🙂