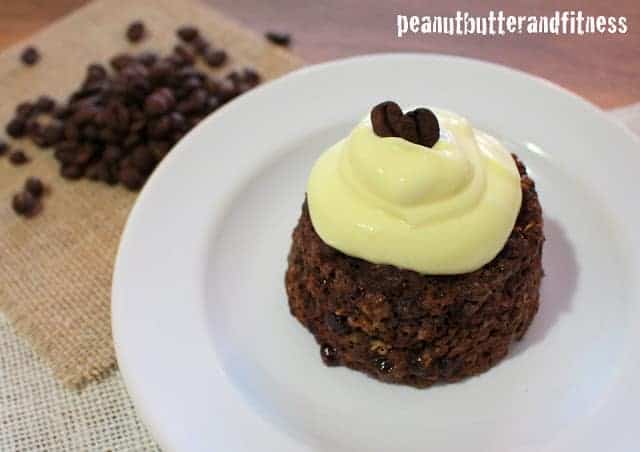 I may have gone a little crazy on Amazon with some fun extract finds…so I had to give a couple a try here.  The coffee taste in this mugcake is subtle enough that if you're not a big coffee lover, you still might like it.  But I love coffee, so next time I may up the coffee ante 🙂  It took me a while to figure out which extract I wanted to use for the frosting…but I had to see what I could do with the vanilla butter and nut flavor.  If you want to eat clean, buttercream is pretty much off the menu (unless it's cheat meal time).


Don't expect this frosting to be like what you would find on a big cake with real buttercream.  It has the essence of buttercream but without all bad-for-you butter and sugar.  Just a bit of non-fat Greek yogurt, Splenda and a touch of flavoring.  I'll take it.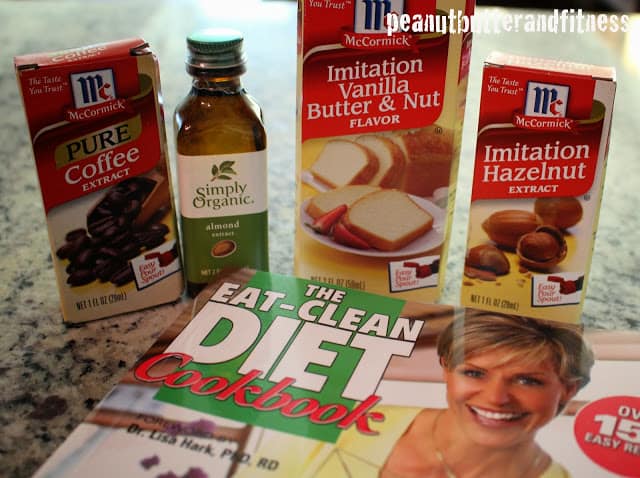 That being said, I think pretty much any nut extract would be great for this frosting.  Hazelnut or almond would be yummy too, maybe next time.  Since I had to hit my $25 limit to score free 2 day shipping on all of these awesome finds, I picked up this clean eating cookbook.  This one has pictures for every recipe so I'm sold! Hopefully I'll try some of the recipes to post on here.  I glanced through the book so far, and it looks like a good place to start if you're new to clean eating.  She seems to explain the basics pretty well and then there are lots of recipes that don't look too complicated.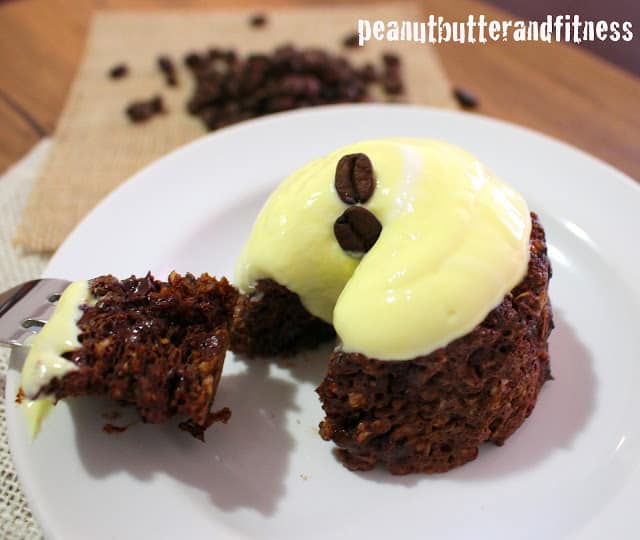 Mocha Mugcake with Skinny "Buttercream" Frosting
Makes 1


Ingredients:
1/8 cup quick oats

Scant 1 tbsp unsweetened cocoa powder

1/2 tsp instant coffee granules

1 tbsp semi-sweet chocolate chips

1/4 tsp baking powder

1 packet Splenda

1 egg white

2 tbsp + 1 tsp unsweetened applesauce

1/4 tsp coffee extract
Mix the cake ingredients in a bowl.

Spray the inside of a mug with non-stick cooking spray or grease with coconut oil.

Add the cake mix and microwave on high for 2 minutes and 15 seconds.

Allow the cake to cool for about a minute.  Mix frosting ingredients together in a small bowl.

Plate and frost the cake.  Or eat it right out of the mug 🙂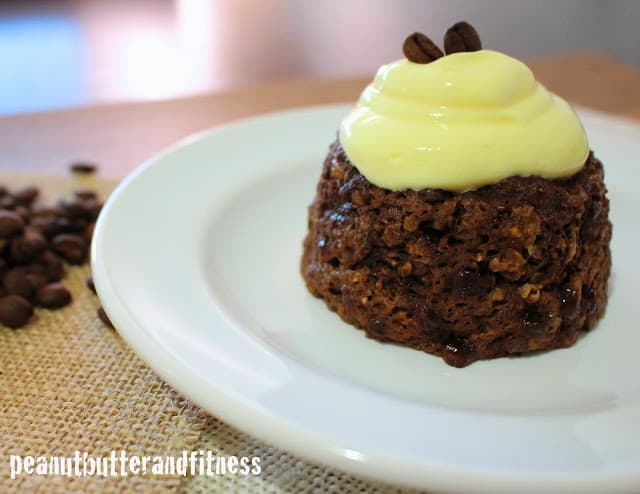 For the instant coffee in this recipe, I just used this simple Folder's instant coffee packet. If you don't want to pick up a whole box of those, I think if you pop open a Keurig coffee packet it would work fine too.  If anyone tries it, let me know how it works out!