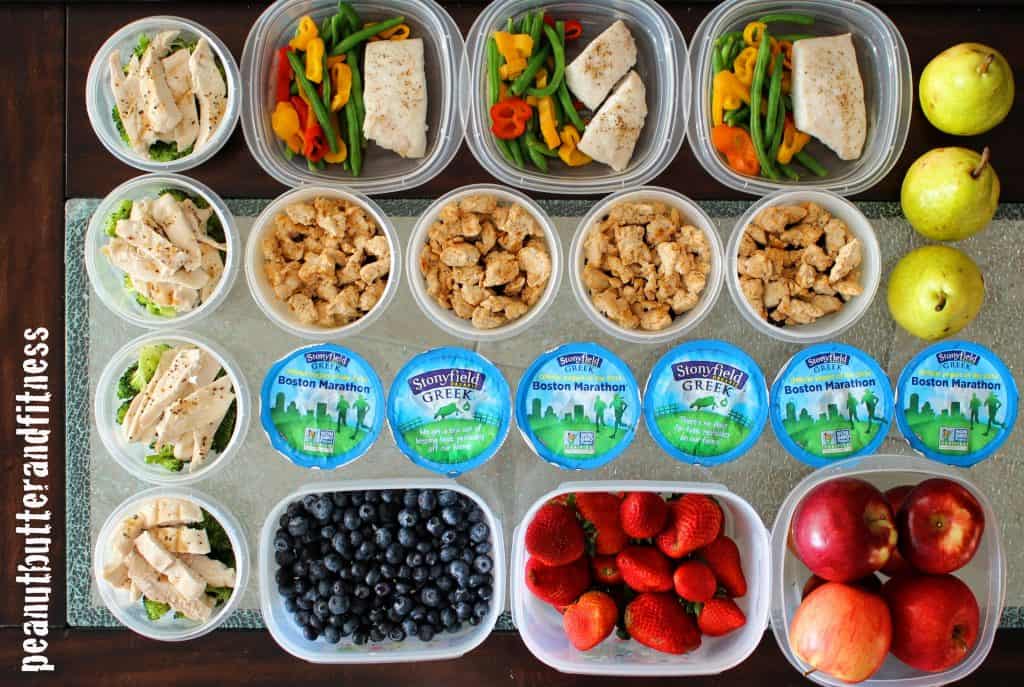 Who's ready for some meal prep Monday action?! I've said it before…but seriously, it's such a great feeling once you're done prepping and you know you have everything you need to be healthy for the week.  And it involves almost zero thought on my part for the rest of the week 🙂
This week I'm experimenting with eating 5 or 6 small meals a day rather than filling myself up on snacks that have empty calories/sugar/sodium that I don't need.  Mostly I just want to see how my body responds to it for a couple weeks but I don't know that I'll keep up with it for much longer than that.
What you see in the picture (or not, some of the veggies are covered up with meat):
4 oz chicken with 1 cup broccoli
4 oz lean ground turkey with 1/4 cup black beans and 1/3 cup brown rice
4 oz snapper with steamed green beans and sweet peppers
Stonyfield Organic Fat-free Greek yogurt
Blueberries
Strawberries
Apples
Pears
Here's the spreadsheet that I planned all of this out on…

Pretty crazy right? This one took a lot of planning but I'm excited to see how it makes me feel.  As you can see, I'll be doing a smaller prep again on Friday since I didn't want my salmon and asparagus sitting in the refrigerator cooked for too long.  Usually if I'm prepping fish I eat it within 3 days of cooking it so it doesn't start getting nasty.  And my asparagus is safely tucked away in a Tupperware FridgeSmart container, so it will be perfectly fresh when I'm ready to cook it on Friday 🙂
I always tally up how much of each protein/veggie I need at the bottom so I can have my tupperware situation ready to go before all the food gets cooked.You can also see that I'm planning on doing some pretty serious cheating this Friday and Saturday! Party time 🙂 
The Greek yogurts I got were on sale 10/$10 which is a pretty good deal…I like this brand because it's as low as they go in terms of sugar unless you want to eat plain yogurt.  Um..no thanks.  I'll pass on that.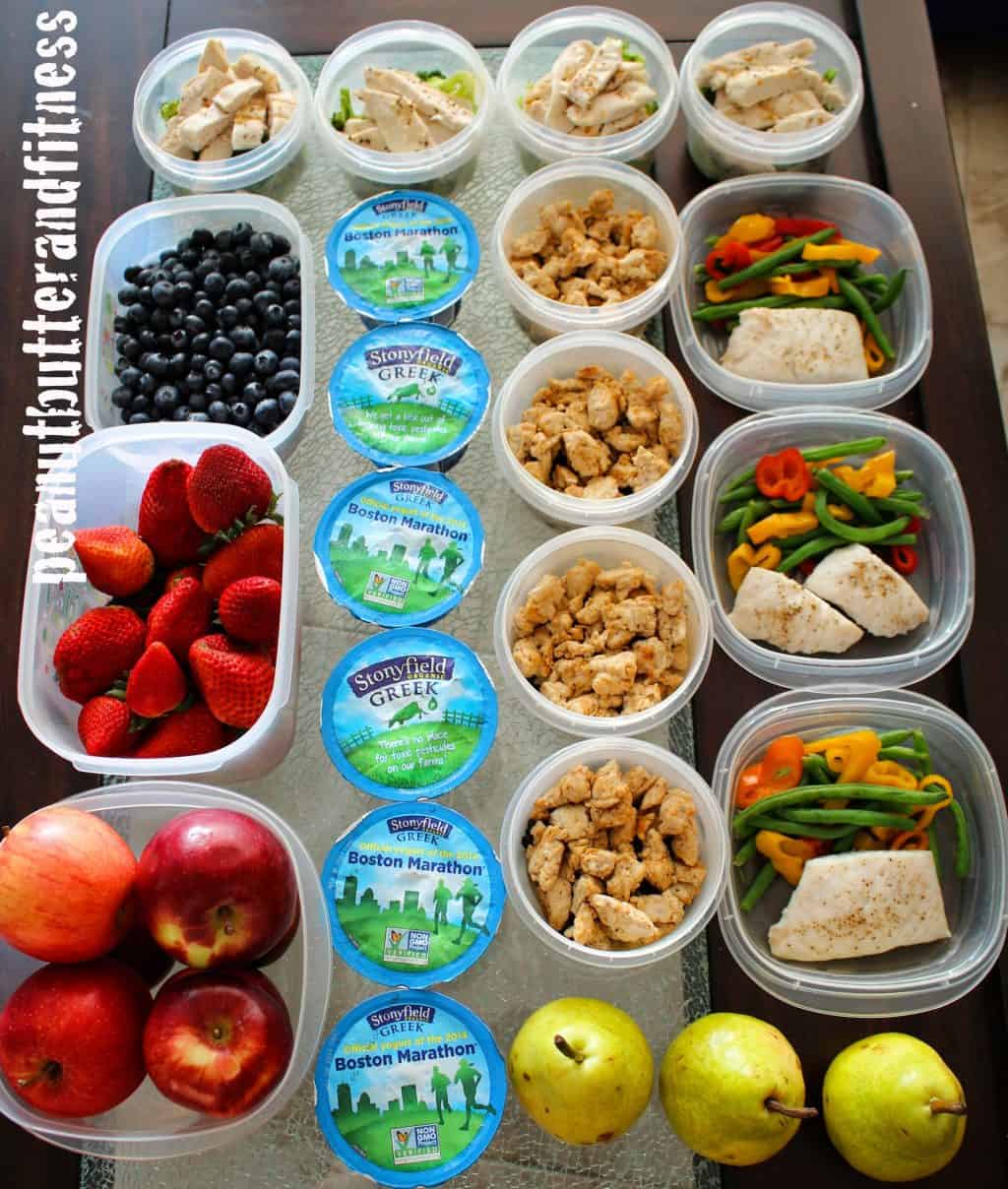 Containers that you see here:
Annnnnd here's what my refrigerator looks like.  I don't understand how one person takes up an entire refrigerator, but I guess I'm pretty talented.  That's brewed green tea up in the top right.  Happy meal prepping!