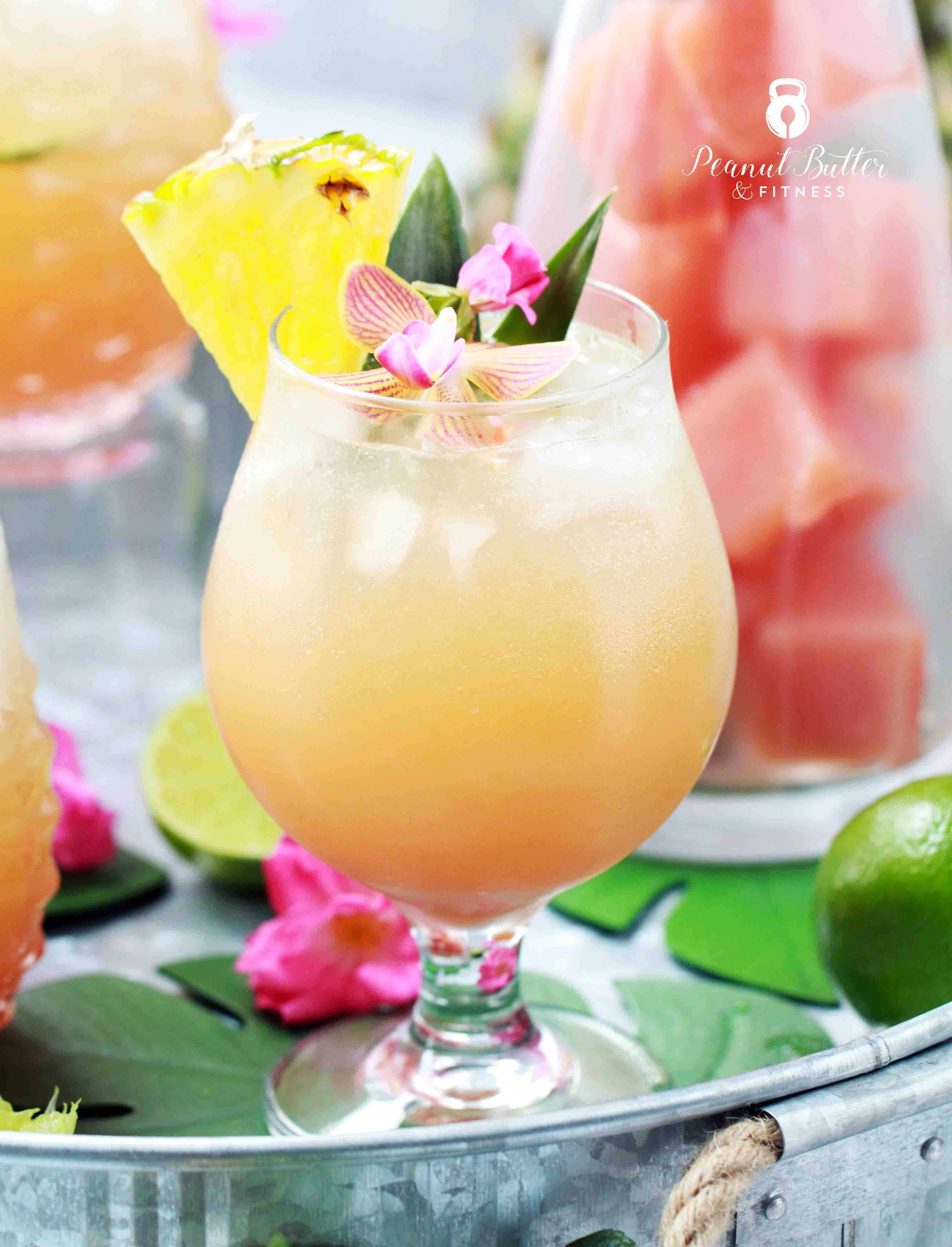 Jump to Recipe
Happy Cocktail Friday! This week I'm sharing what I've decided to call the Island Time Cocktail. It has guava, pineapple, coconut, and lime, which combine to make an incredible tropical drink! Now, I don't like my drinks to be overly sweet, so I kept the sweetness it in check with some sparkling water (flavored or plain will work great here). Bonus – it also makes this drink extra refreshing and keeps the calorie count low!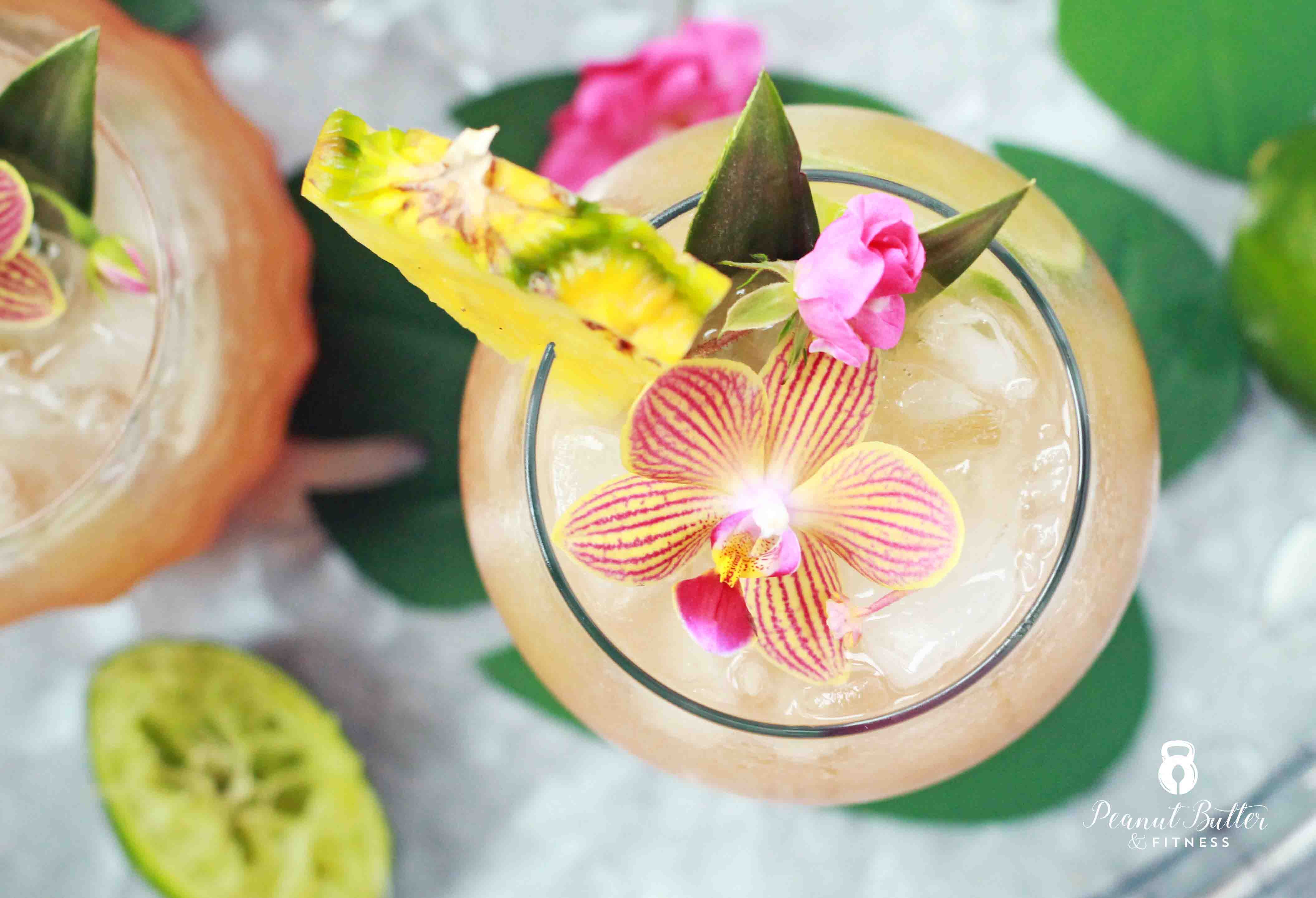 How do you guys feel about guava?? I love the sweetness but I never know exactly what to do with it. Guava juice though? I'm all over it. Especially when the rum comes out to play. I actually made guava juice ice cubes with it and have some tropical smoothies in mind too 😉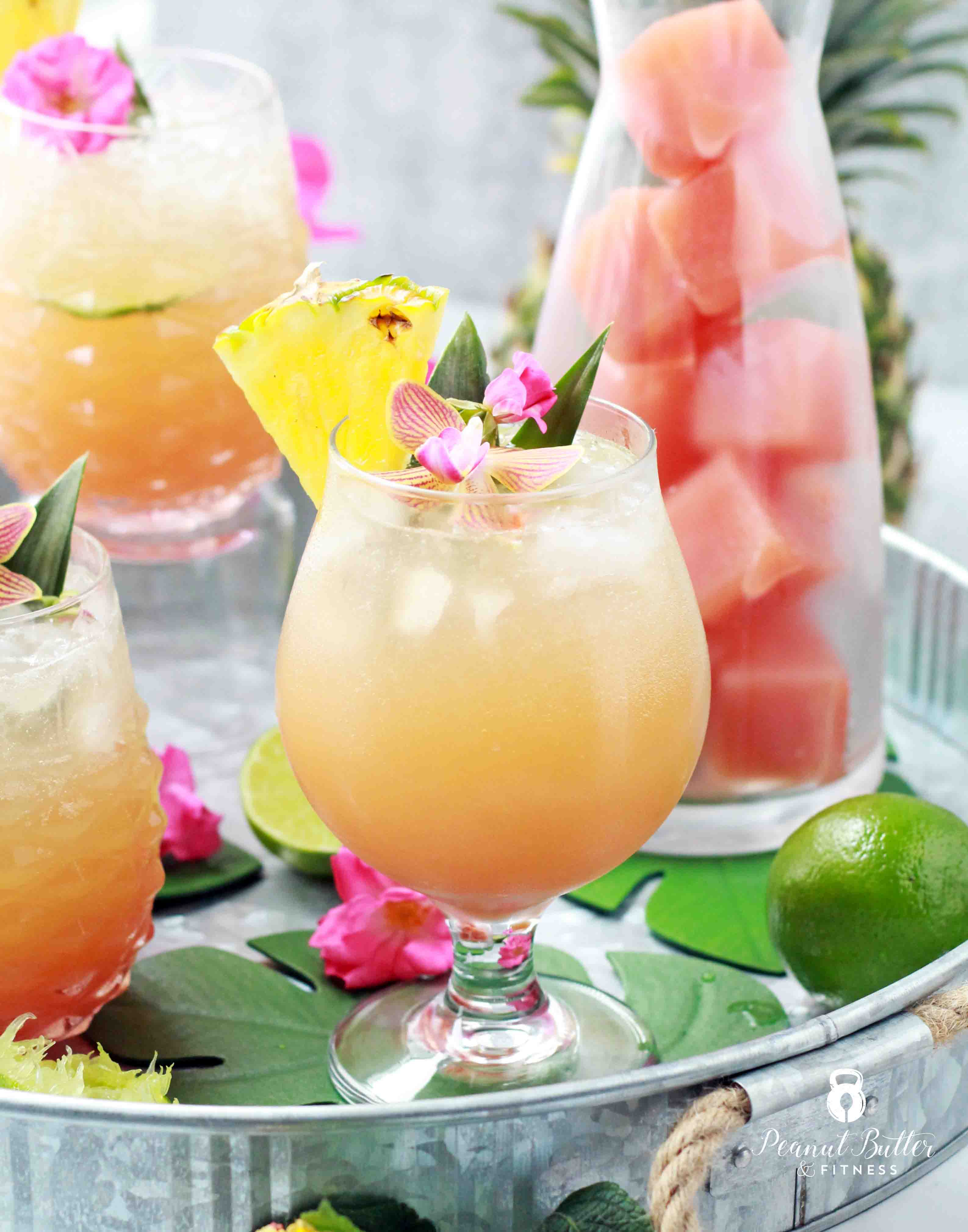 Cheers!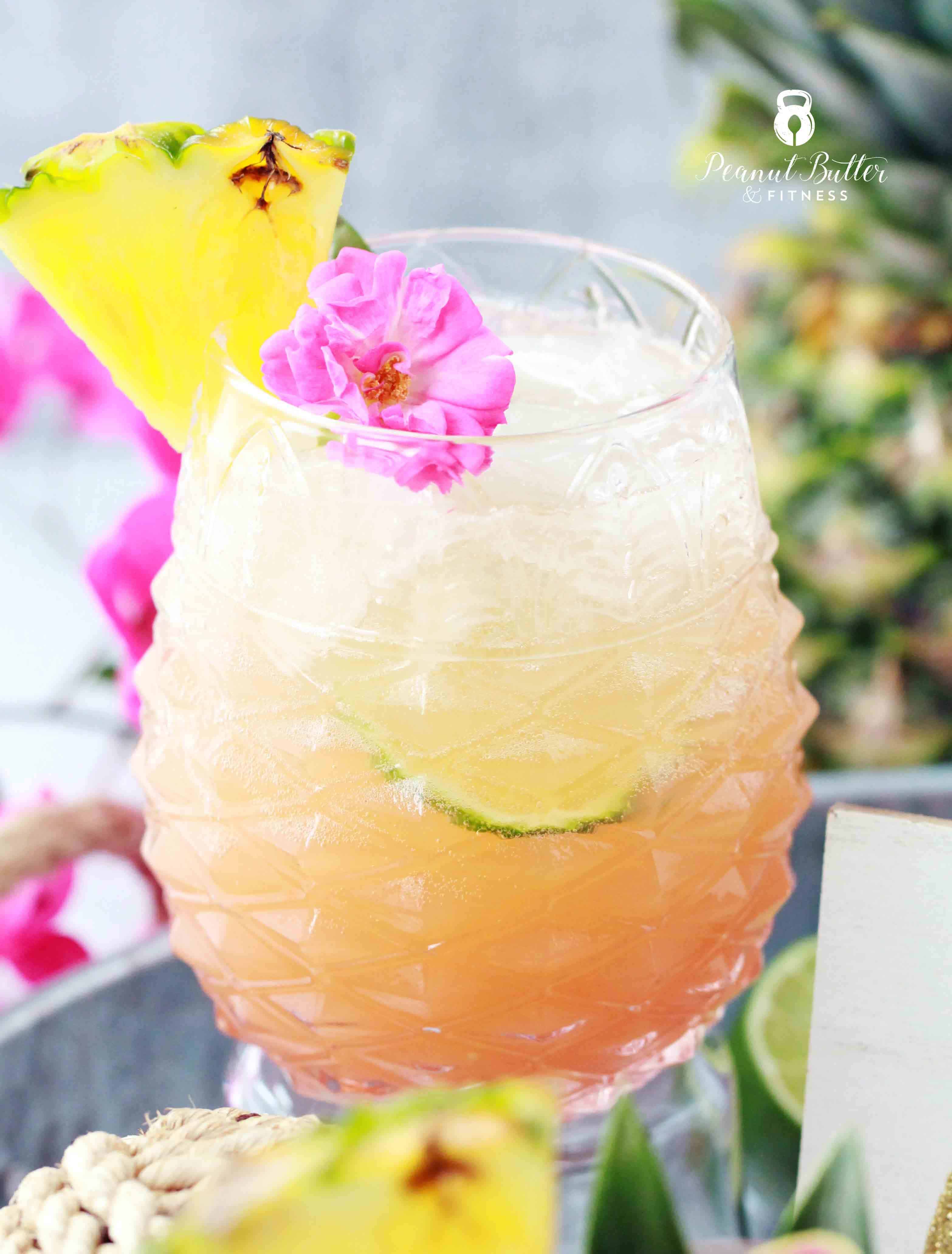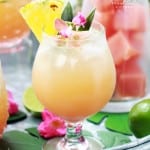 Island Time Cocktail
Prep Time 5 minutes
Total Time 5 minutes
Servings 2 servings
Calories per serving 153 kcal
Ingredients
2 oz coconut rum
2 oz light rum
3 oz pineapple juice
1 1/2 oz Ceres Guava Juice
1 oz lime juice
3 oz sparkling water
Instructions
Add crushed ice to two serving glasses. Divide all ingredients between the two glasses and stir before serving.
Nutrition Facts
Island Time Cocktail
Amount Per Serving
Calories 153
% Daily Value*
Sodium 19mg1%
Potassium 121mg3%
Carbohydrates 15g5%
Sugar 13g14%
* Percent Daily Values are based on a 2000 calorie diet.
For my macro trackers out there, I wasn't able to create a My Fitness Pal barcode for this recipe since I would have had to decide for you whether to put the alcohol calories in as carbs or fats – that's up to you! The 15 grams of carbs listed here are just for the sugar in the coconut rum and juices. For my non-macro trackers, here's more info on what I'm talking about.