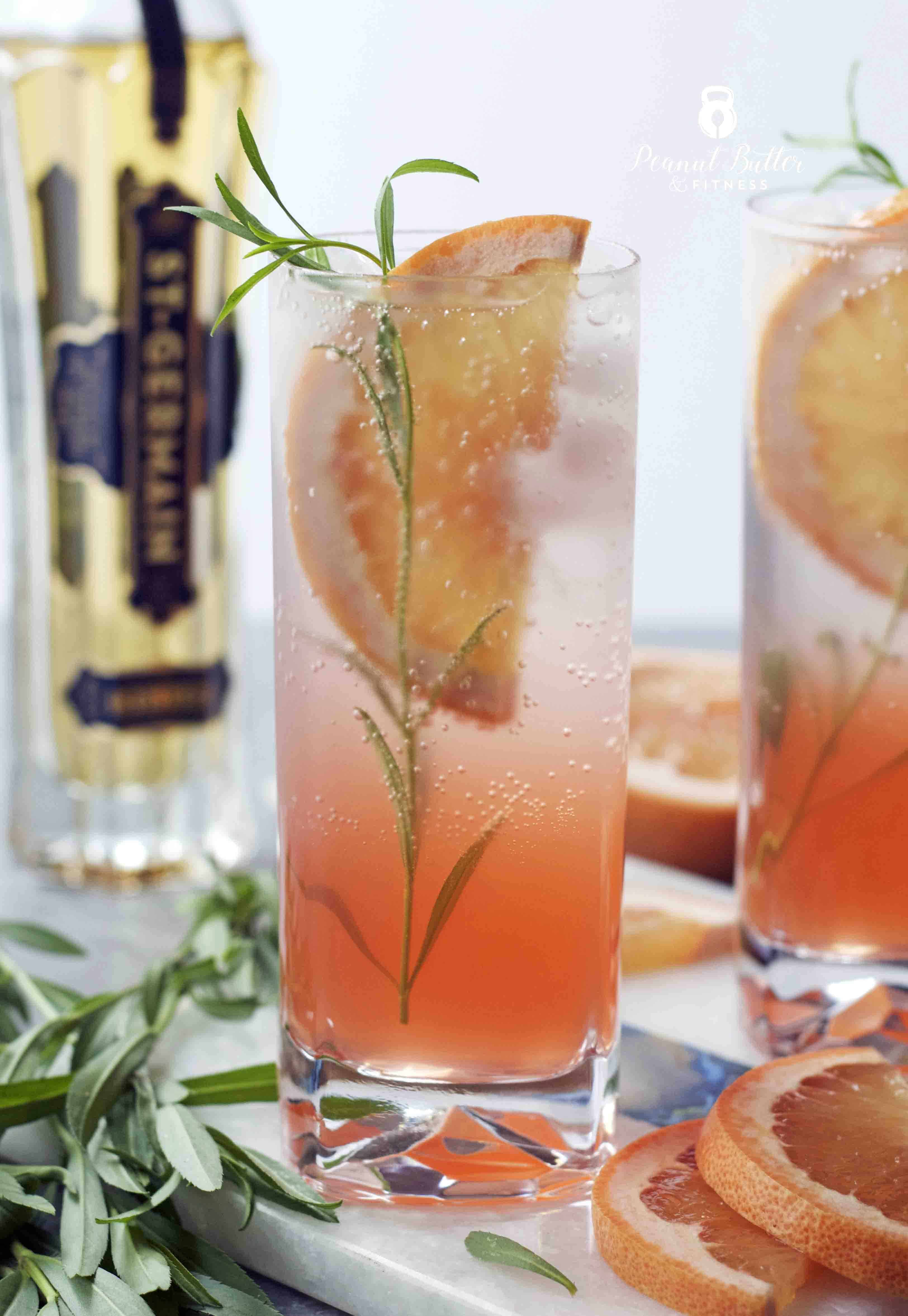 It's Cocktail Friday, y'all! Allow me to introduce to you the Honey Charleston Fizz! From what I can tell, the Charleston Fizz is a drink inspired by a grapefruit elderflower soda made by the Charleston, SC company called the Cannonborough Beverage Company. Traditionally, it's made with muddled tarragon, grapefruit juice, gin, elderflower liqueur, simple syrup, and club soda.
My take on the drink uses vodka in place of the gin, and a tarragon-infused honey simple syrup instead of muddled tarragon and the usual 1/2 sugar and 1/2 water simple syrup. I chose vodka because I really wanted the floral essence of the drink to come from the St. Germain Elderflower Liqueur instead of getting overpowered by the gin. It pairs so perfectly with the bright grapefruit, joining forces to create a floral, refreshing flavor. Tarragon adds a hint of herby spice that pops against the floral notes of the St. Germain. I really like that the honey adds a depth to this drink beyond just the touch of sweetness you'd get from simple syrup.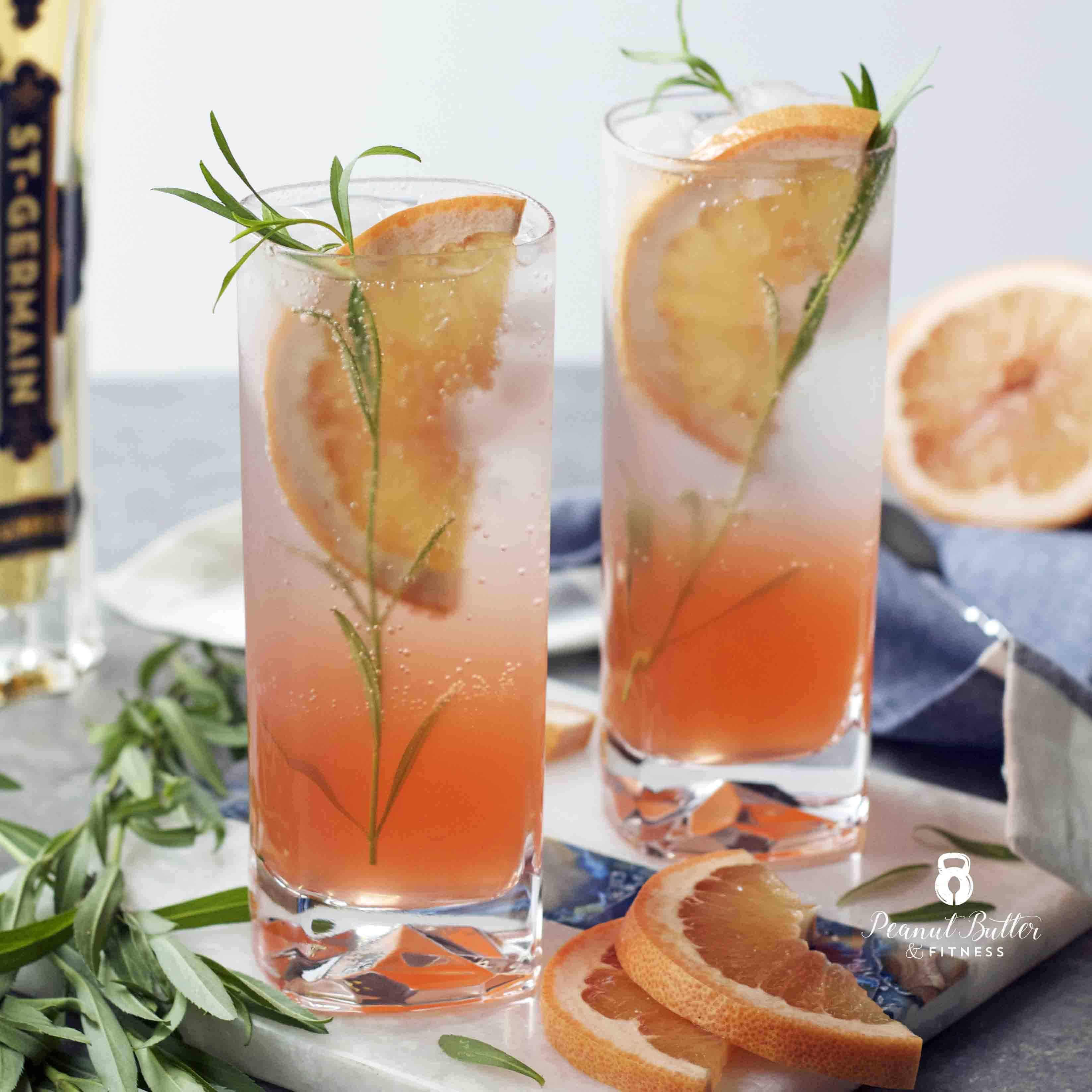 If you've ever been to Charleston, chances are that you know exactly what I mean when I say that I'm completely in love with its charm and beauty. I've spent about 2 months total living there (about 1 month in spring and 1 month in summer), and I always get excited when the opportunity arises to go back. That said, I never had the chance to try this cocktail in its low-country home – though you might attribute that to the fact that I lived there when I was 18 and then at 22. My drinks of choice at the time were cheap beer and whatever the bartender could make me with sweet tea vodka. Drinks with fresh herbs were a little too high brow and certainly too expensive for me at the time 😉 But hey, look at me now…I effing love fresh herbs in my cocktails!
I actually ended up with a boat-load of fresh tarragon after someone at work brought a bunch in from their garden. I had no idea what to make with it until I remembered this drink…and I'm so glad I did! It's a perfectly refreshing drink that will help you usher in the heat of summer, unless it's already arrived, like it has here in San Antonio. But anyways, I digress. Go get some tarragon and give this drink a try!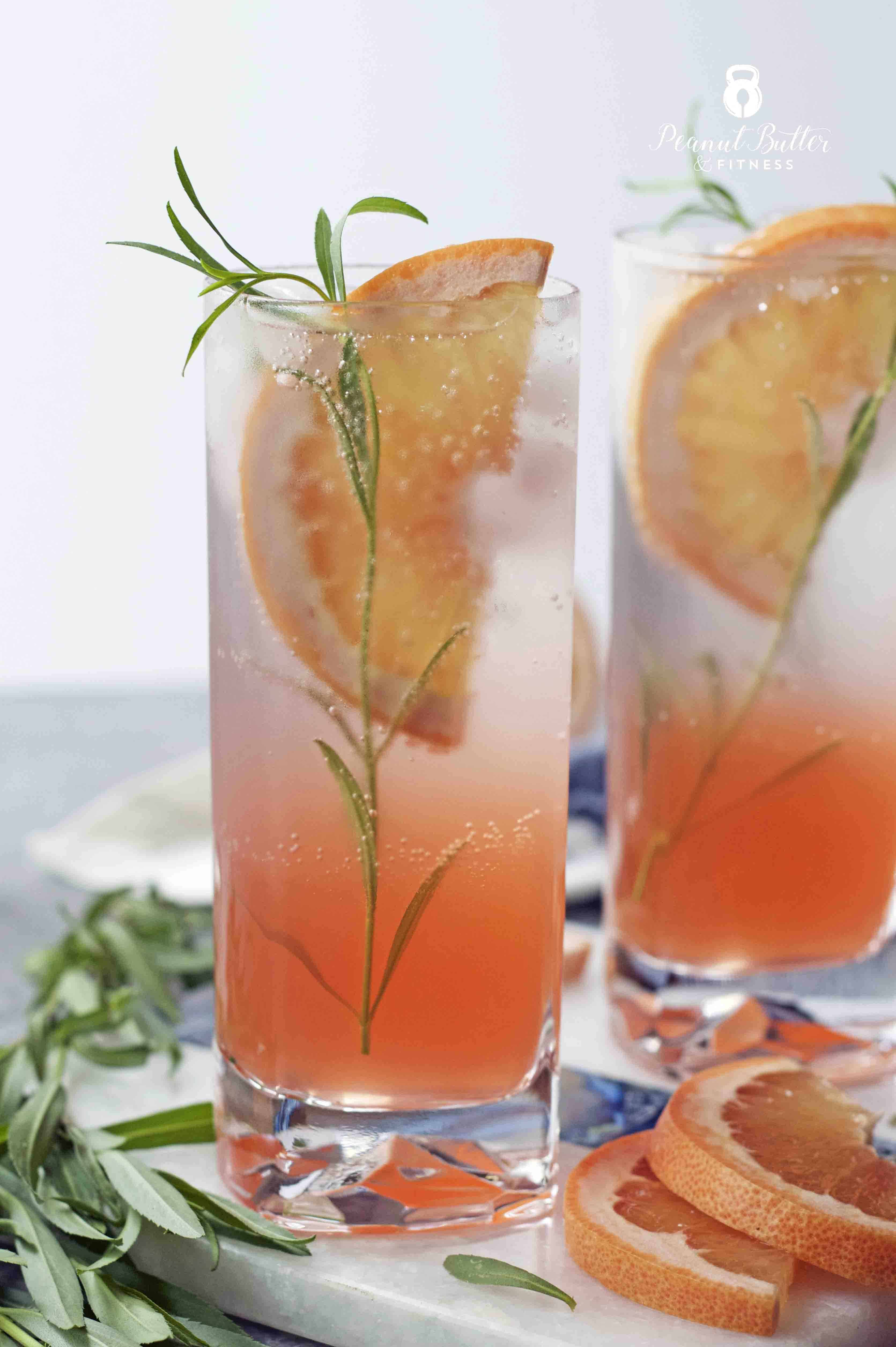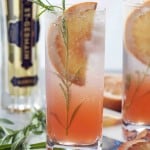 Honey Charleston Fizz
Prep Time 10 minutes
Cook Time 5 minutes
Total Time 15 minutes
Servings 2 servings
Calories per serving 189 kcal
Ingredients
6 oz grapefruit juice
4-8 oz sparkling water
2 oz vodka
1 oz St. Germain Elderflower Liqueur
Tarragon Honey Syrup
2 oz water
1/2 oz honey
5-6 leaves tarragon
Instructions
Bring water and honey to a boil over medium heat. Remove from heat and add tarragon leaves. Allow leaves to steep for about 3 minutes. Remove leaves and allow syrup to cool.

Divide vodka, St. Germain, honey syrup, and grapefruit juice between 2 tall Collins-style serving glass. Add a slice of grapefruit for garnish if desired. Add ice, then top with sparkling water and stir before serving.
Nutrition Facts
Honey Charleston Fizz
Amount Per Serving
Calories 189
% Daily Value*
Carbohydrates 25g8%
Sugar 25g28%
* Percent Daily Values are based on a 2000 calorie diet.
For my macro trackers out there, I wasn't able to create a My Fitness Pal barcode for this recipe since I would have had to decide for you whether to put the alcohol calories in as carbs or fats – that's up to you! The 25 carbs listed here are just for the sugar in the juice, honey, and St. Germain. For my non-macro trackers, here's more info on what I'm talking about.