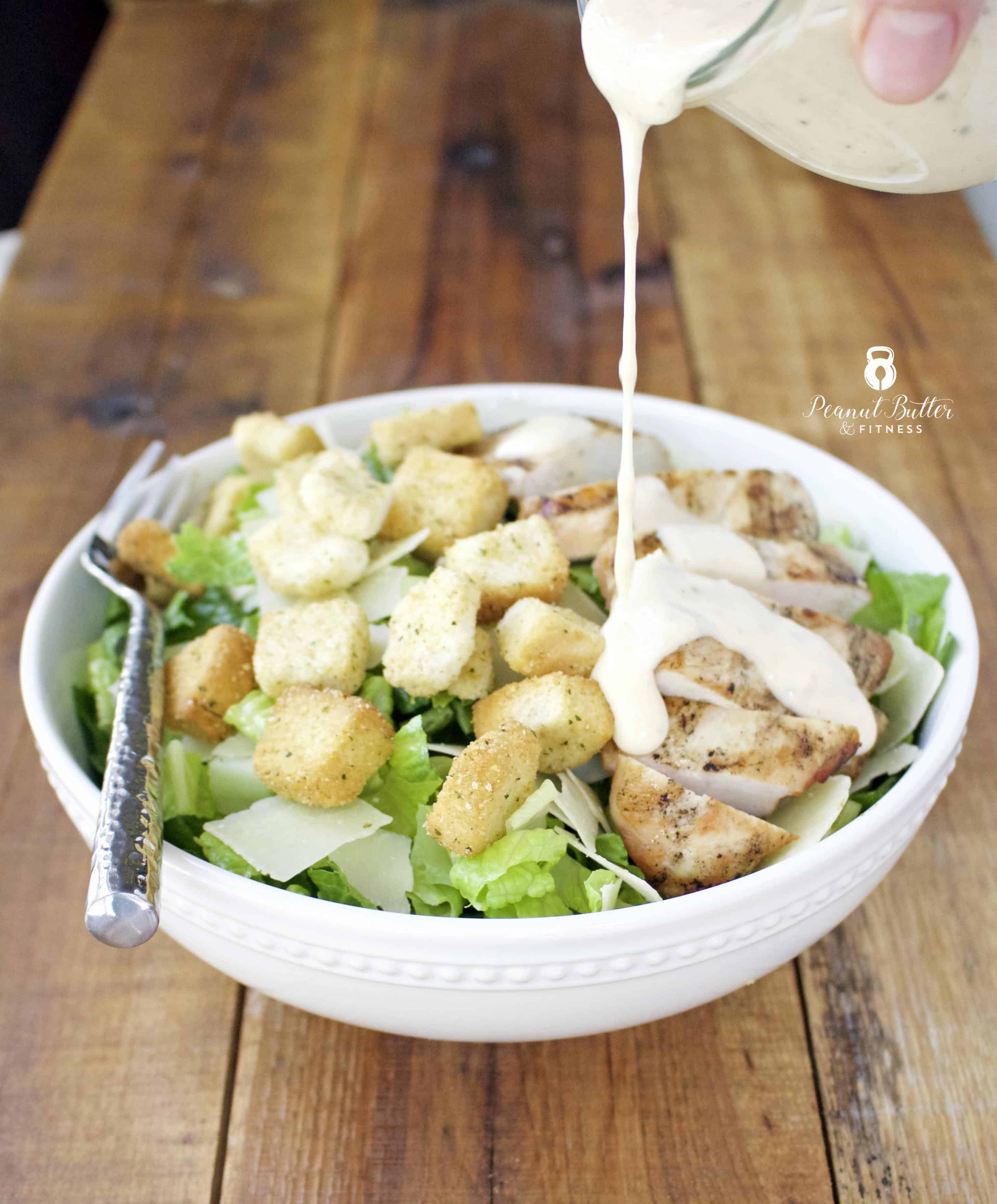 I'll admit, there's nothing groundbreaking about this recipe.  You don't really even need a recipe.  I didn't even make the dressing.  Or the croutons.  Even the photos of it are simple.  But hey, it's part of my meal prep for the week and today is Meal Prep Monday, so…here we are.  Besides, it's Monday and all I can really handle right now is basic sh*t.  This fits the bill – a simple and easy salad to whip up for your weekly meal prep that requires next to zero effort.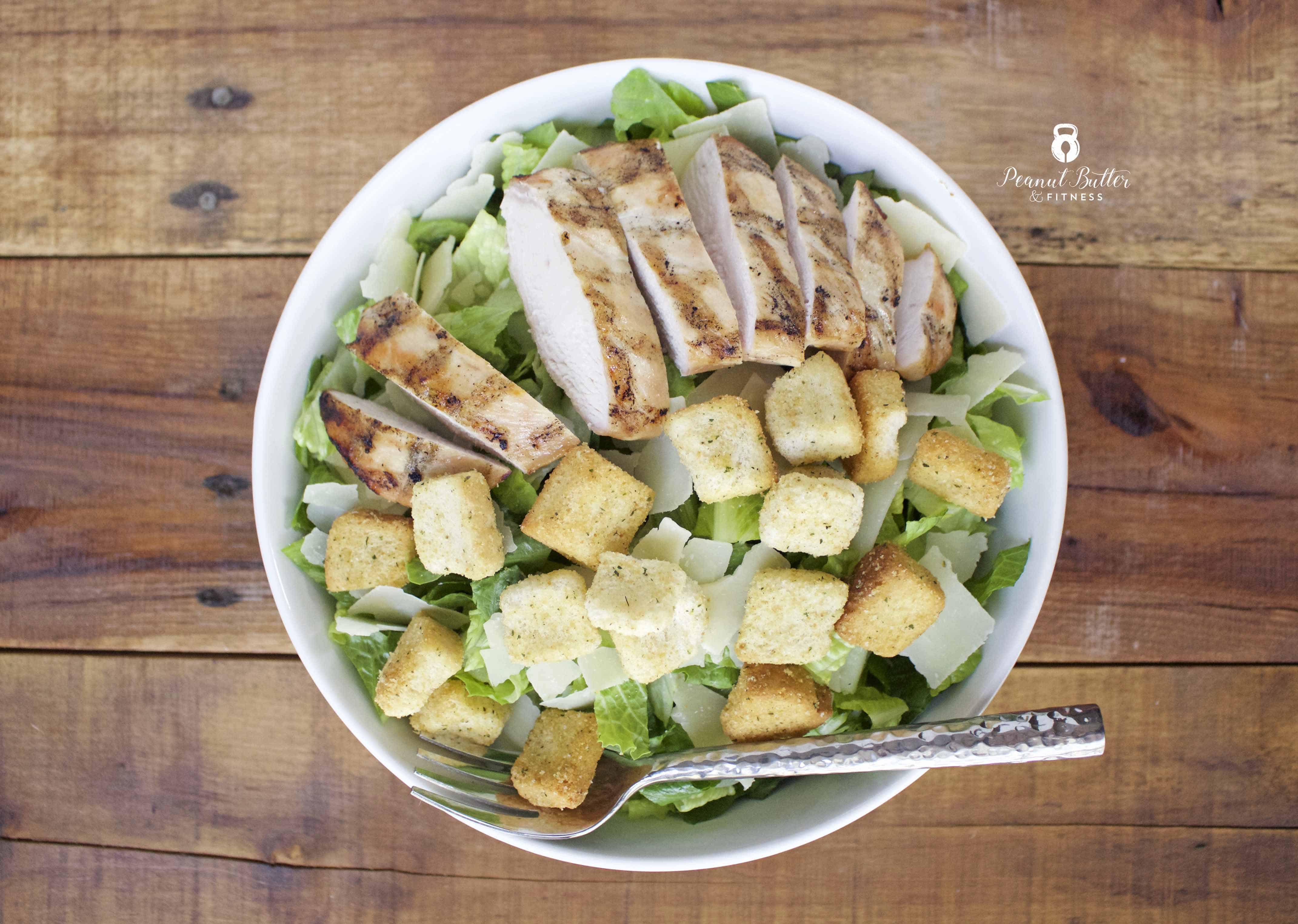 Break from the traditional Caesar salad and throw on some extra veggies to up your fiber intake if you'd like.  I think broccoli would be a good option here.  I went for shaved Parmesan cheese instead of grated, but you do what works for you.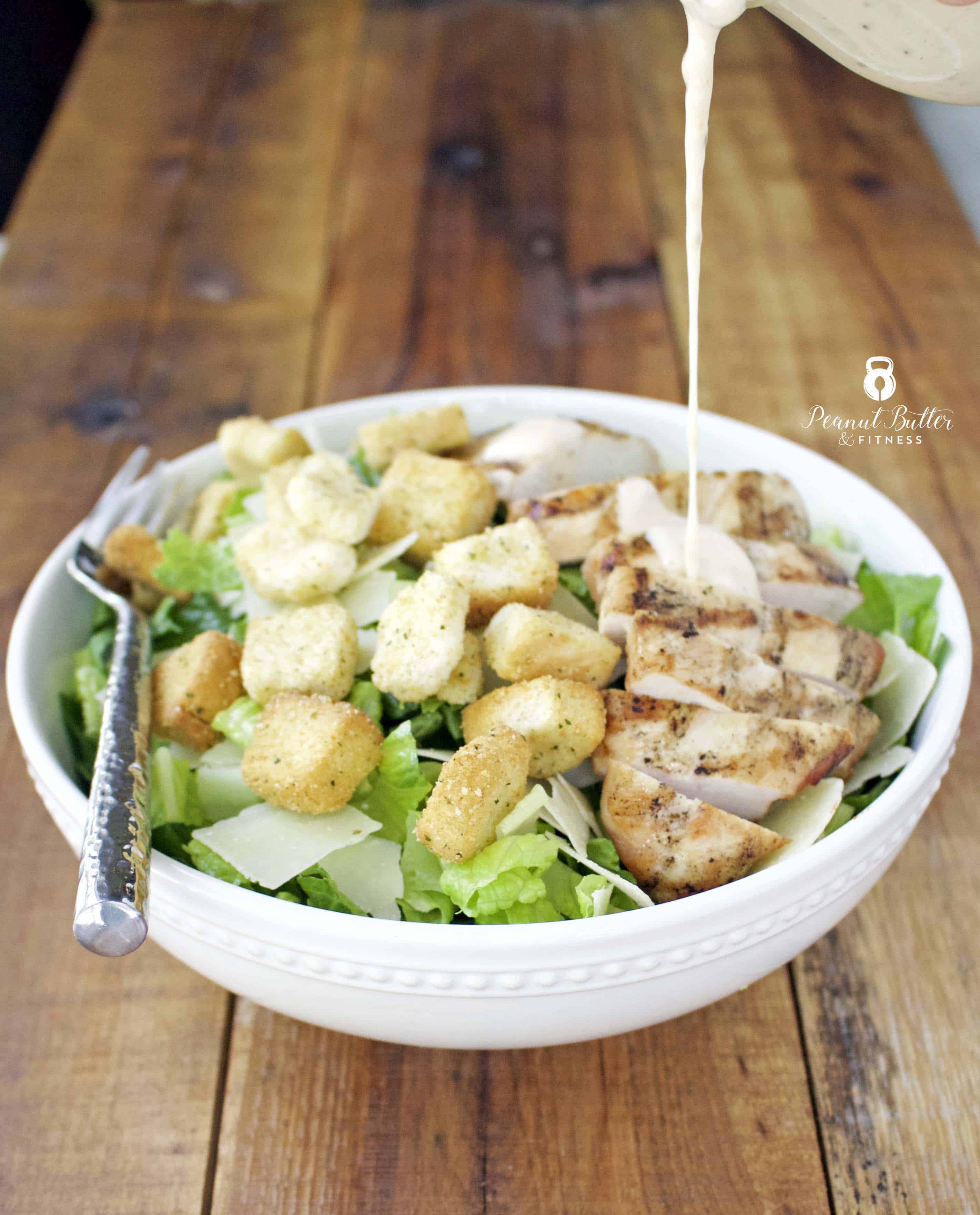 I found this brand of dressing at my local Safeway in San Francisco – it's a local brand so you may not be able to find it everywhere.  Just keep an eye out for the fat content in your Caesar dressing, it's really easy to grab a bottle that looks nice and then get home and find out it has 20 grams of fat in 2 tablespoons.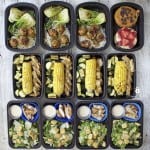 Chicken Caesar Salad
Prep Time 15 minutes
Cook Time 10 minutes
Total Time 25 minutes
Servings 4 servings
Calories per serving 262 kcal
Ingredients
1 lb chicken breast
8 cups Romaine lettuce hearts chopped
1/2 cup Caesar croutons
6 tbsp Jennysong Asiago Caesar Salad Dressing
1/3 cup shredded Parmesan cheese
Salt and pepper
Instructions
Season chicken with salt and pepper. Grill until cooked through.

Toss lettuce with Parmesan cheese and salad dressing. Top with chicken and croutons.
Nutrition Facts
Chicken Caesar Salad
Amount Per Serving
Calories 262 Calories from Fat 108
% Daily Value*
Fat 12g18%
Cholesterol 85mg28%
Sodium 405mg18%
Potassium 6mg0%
Carbohydrates 9g3%
Fiber 1g4%
Sugar 3g3%
Protein 31g62%
* Percent Daily Values are based on a 2000 calorie diet.

Here's a look at how I divided things up to keep the salad fresh for the week.  I don't recommend refrigerating the croutons though – just stick them in a little container to grab and go.  I used these jumbo silicone muffin cups to hold the chicken and stuck everything inside this 2 compartment container – the muffin cups make it easy to pull just the chicken out to reheat and you can even stick them right in the microwave.