Jump to Recipe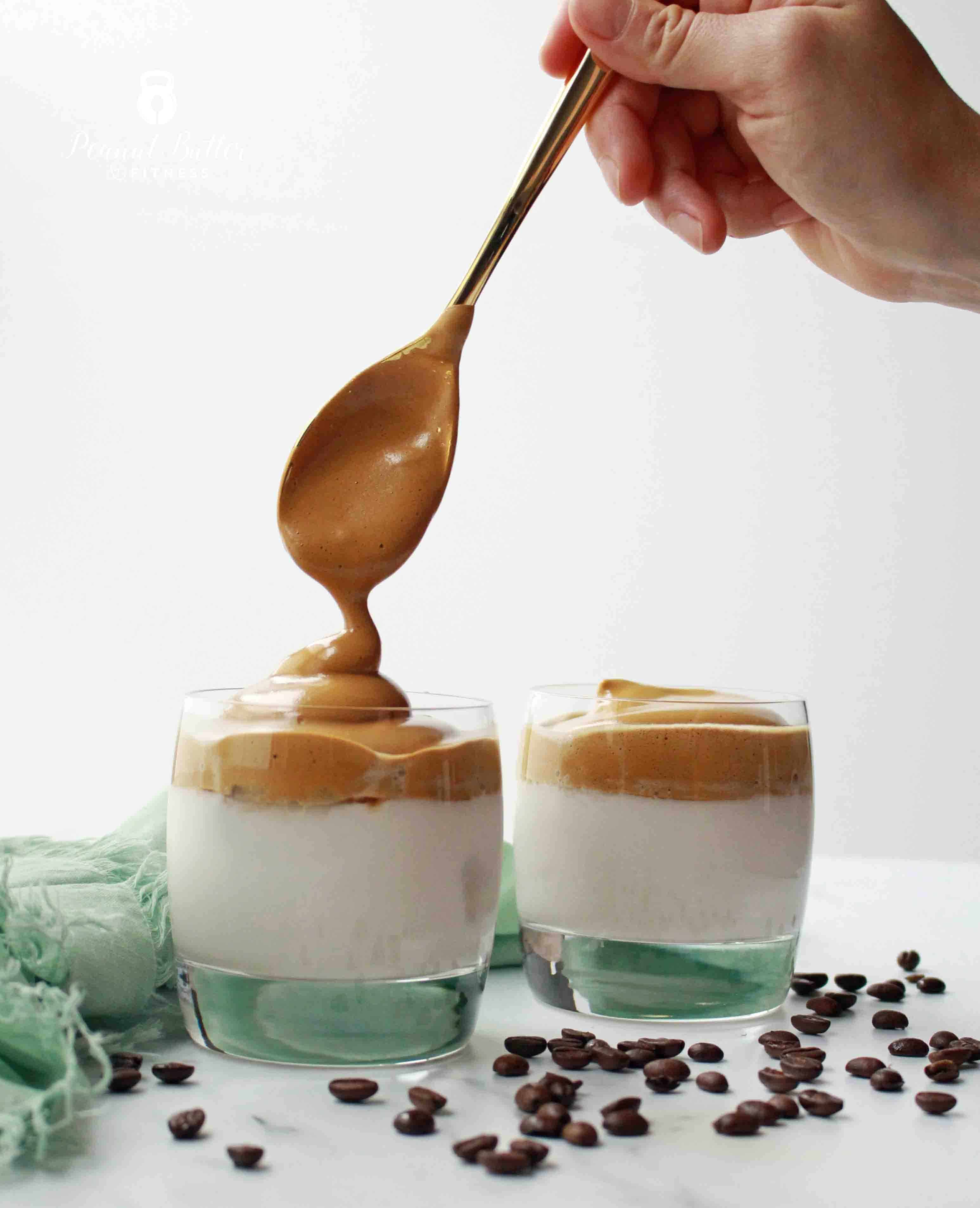 Surely you've seen this internet sensation by now, right? It's Dalgona Coffee, a delicious, cold, and creamy Korean coffee drink that makes you feel like you're diving into a cloud of sweet coffee deliciousness. And my favorite way to drink it? With booze, of course! Not in the coffee part…you pretty much have to leave that intact as is (though a sprinkle of cinnamon wouldn't hurt). It's a 1:1:1 ratio of instant coffee or espresso with sugar and hot water. Easy. I don't recommend whipping it by hand though…try this instead.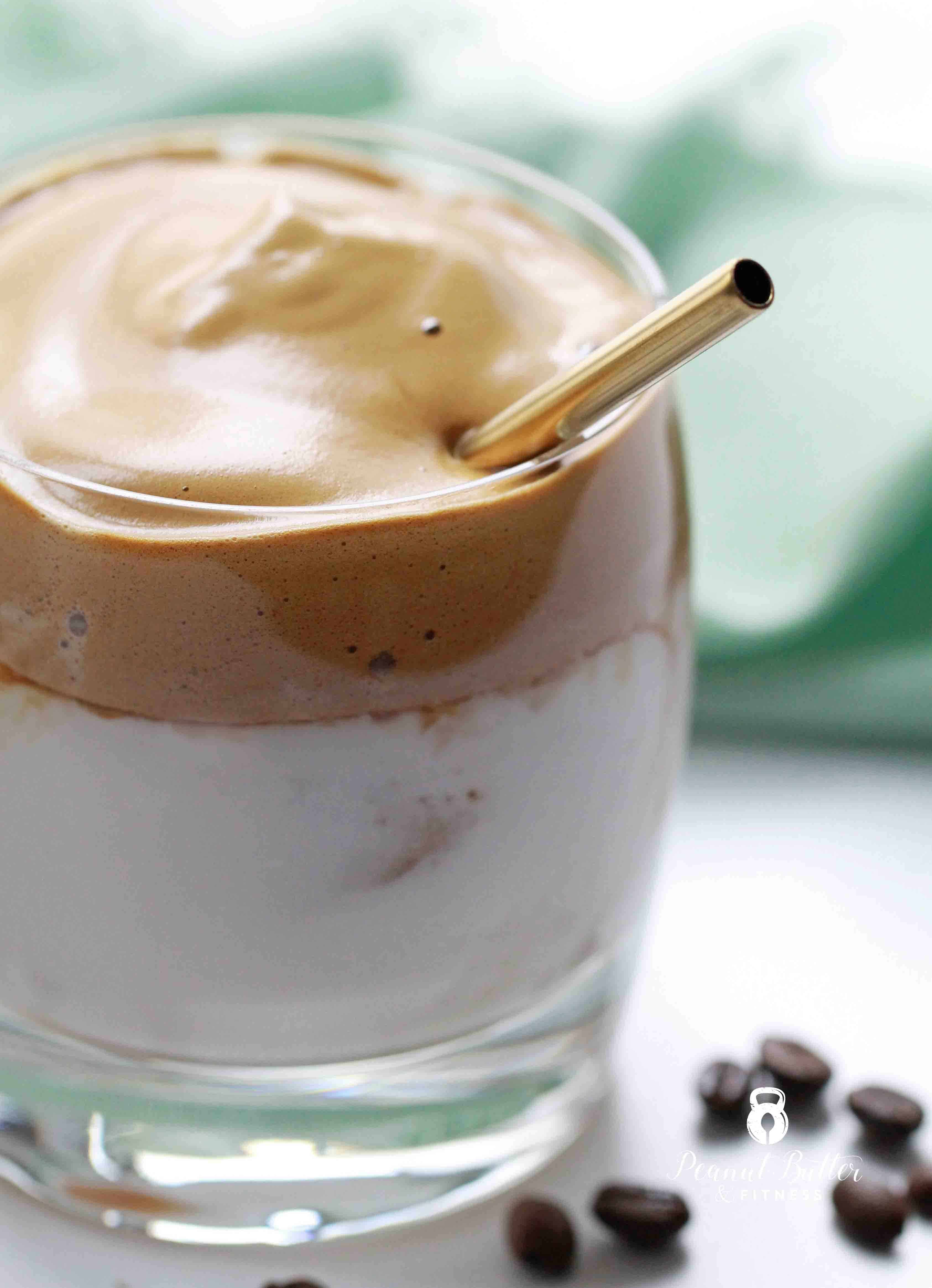 But like I said, you should really add booze in the bottom. Most people use whatever their choice of milk is, plus ice. I say the milk on the bottom should be in a 1:1:1 ratio too:
1 part coconut milk
1 part Irish cream
1 part whipped vodka
It's a match made in heaven, trust me! And with airport/quarantine rules in effect, who's going to tell you that you can't have boozy coffee drinks with breakfast?!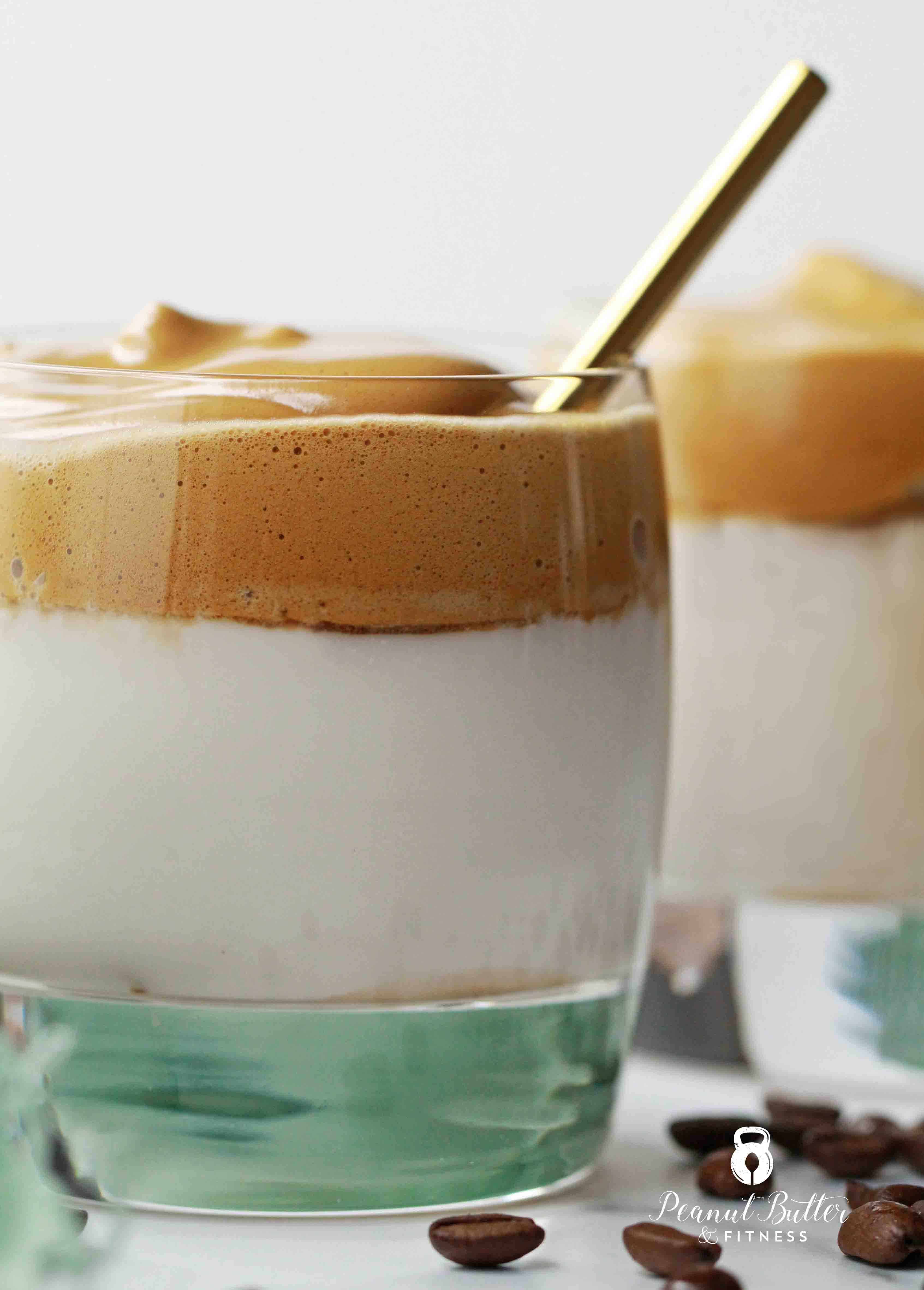 I mean, come on! Look at that luscious whip! Who could resist?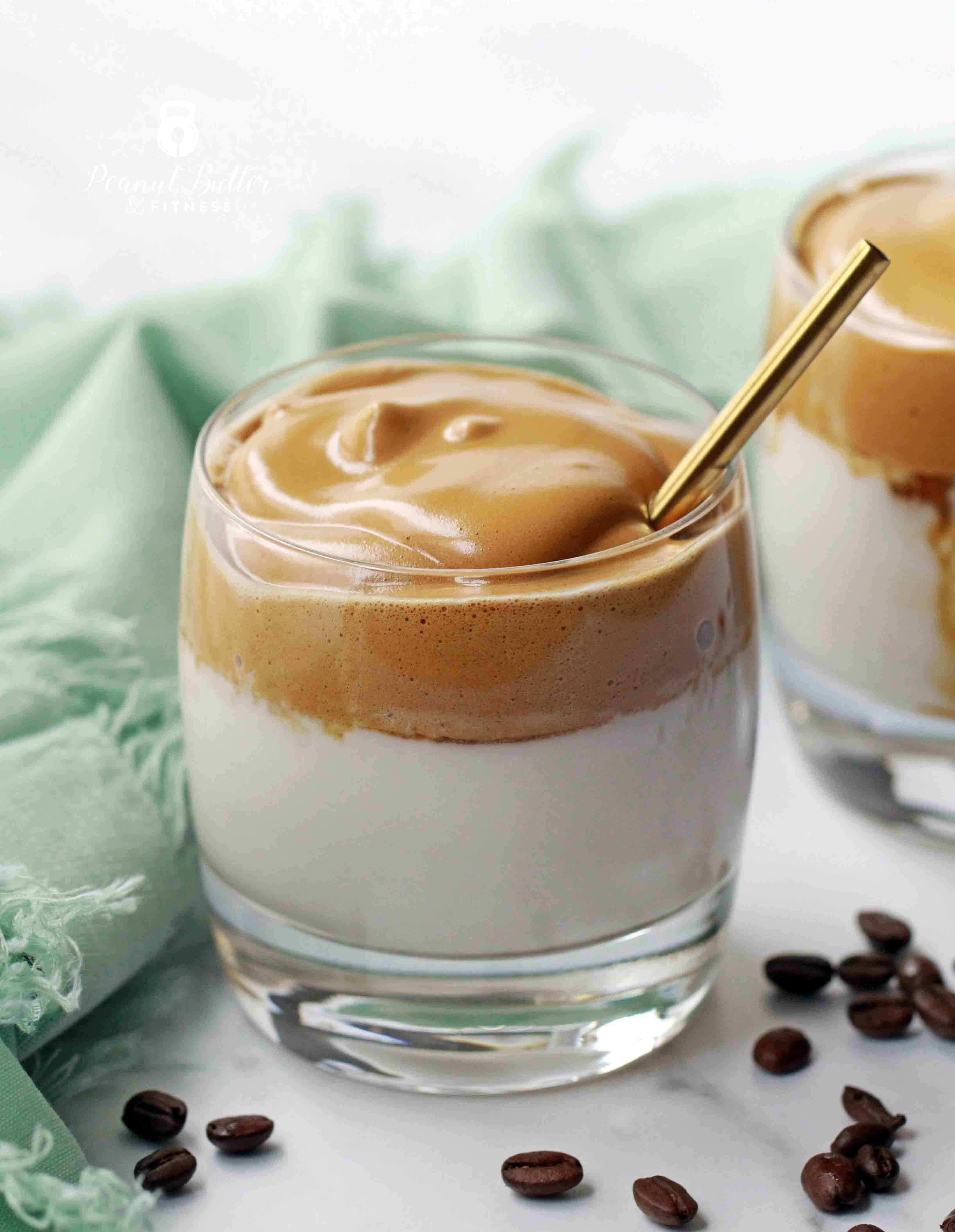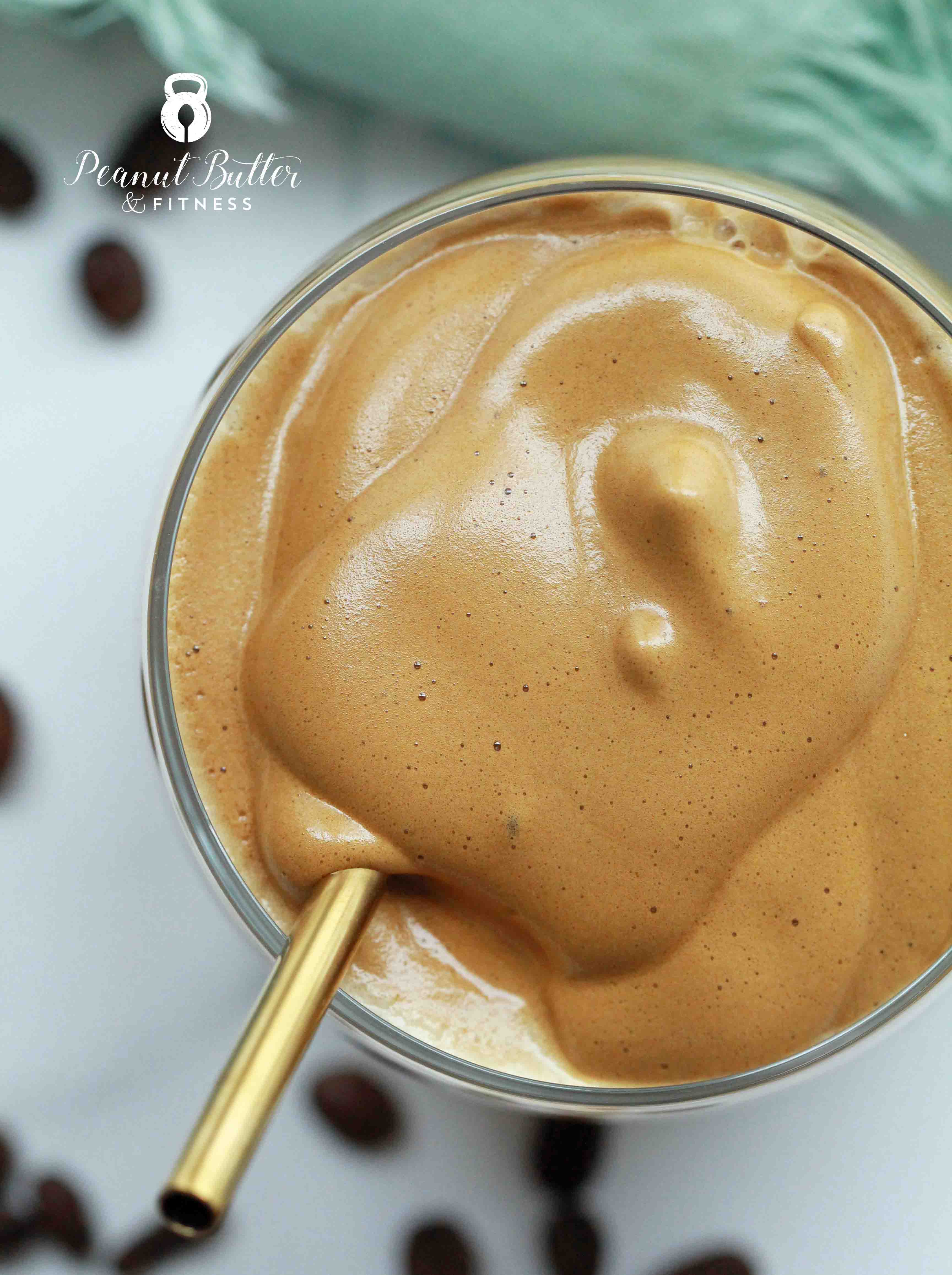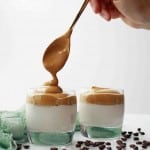 Dalgona Coffee
Servings 2 servings
Calories per serving 53 kcal
Ingredients
6 oz So Delicious Unsweetened Vanilla Coconut Milk (use your milk of choice)
1 1/2 tbsp instant coffee
1 1/2 tbsp light brown sugar (18 grams)
1 1/2 tbsp hot water (0.75 oz)
Instructions
Divide milk between 2 serving glasses with ice. Set aside.

Add instant coffee, sugar, and hot water to a tall container. Whip using a hand mixer or immersion blender with whisk attachment for 1-2 minutes until it reaches a thick and creamy consistency.

Spoon the whipped coffee on top of the milk in the 2 serving glasses. Serve with a straw – it's best to stir as you go!
Nutrition Facts
Dalgona Coffee
Amount Per Serving
Calories 53 Calories from Fat 18
% Daily Value*
Fat 2g3%
Sodium 6mg0%
Potassium 18mg1%
Carbohydrates 10g3%
Sugar 9g10%
* Percent Daily Values are based on a 2000 calorie diet.


Stir it up…