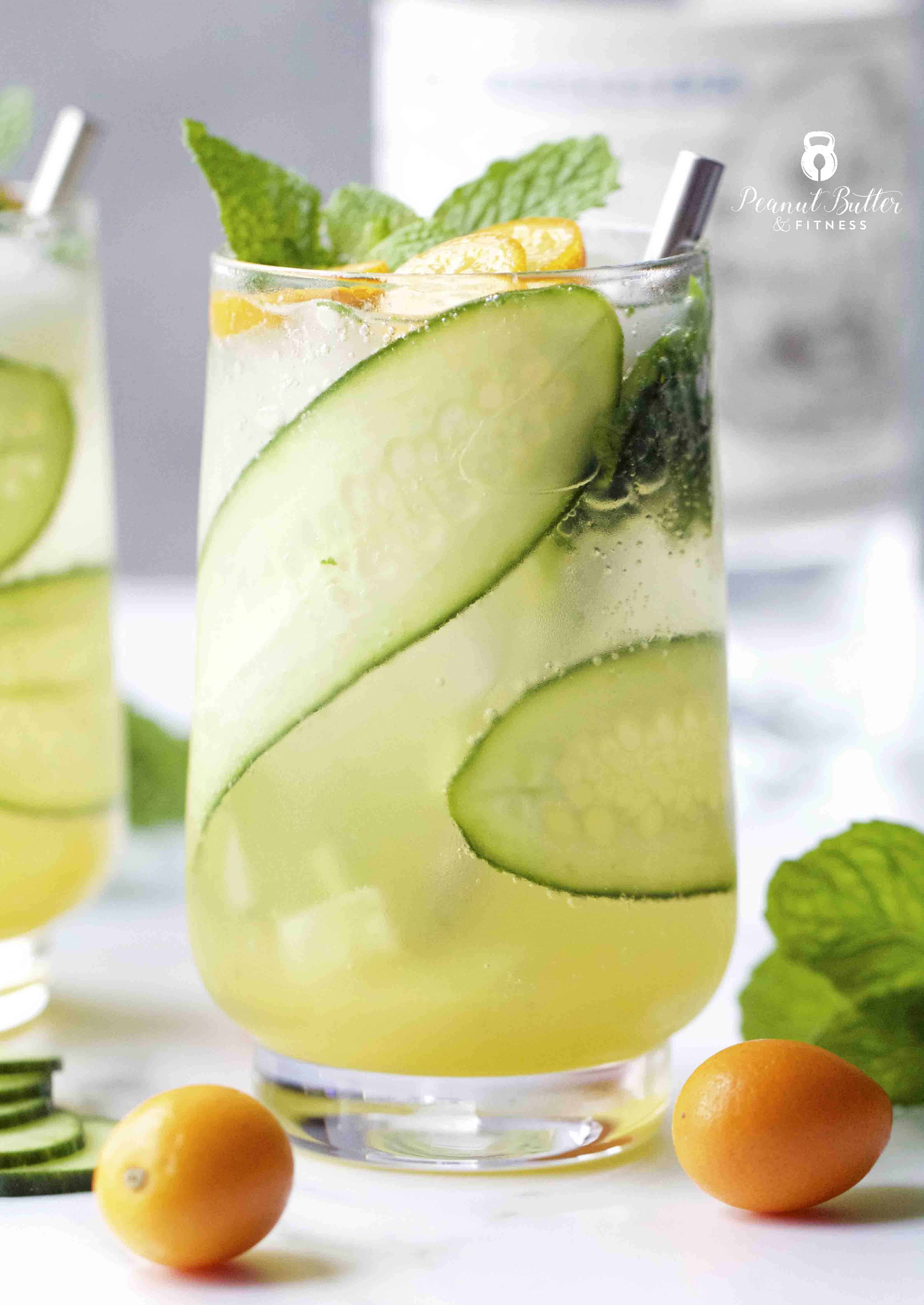 For #CocktailFriday, I'm keeping up this week's "Think Spring" theme and continuing to celebrate citrus season while it lasts. Allow me to present to you this Cucumber Kumquat Cooler! There may be snow in the forecast up north, but it's supposed to be 87 degrees in San Antonio today. And aren't we all just ready for spring anyway? Maybe we can will spring to come with some light and refreshing spring drinks.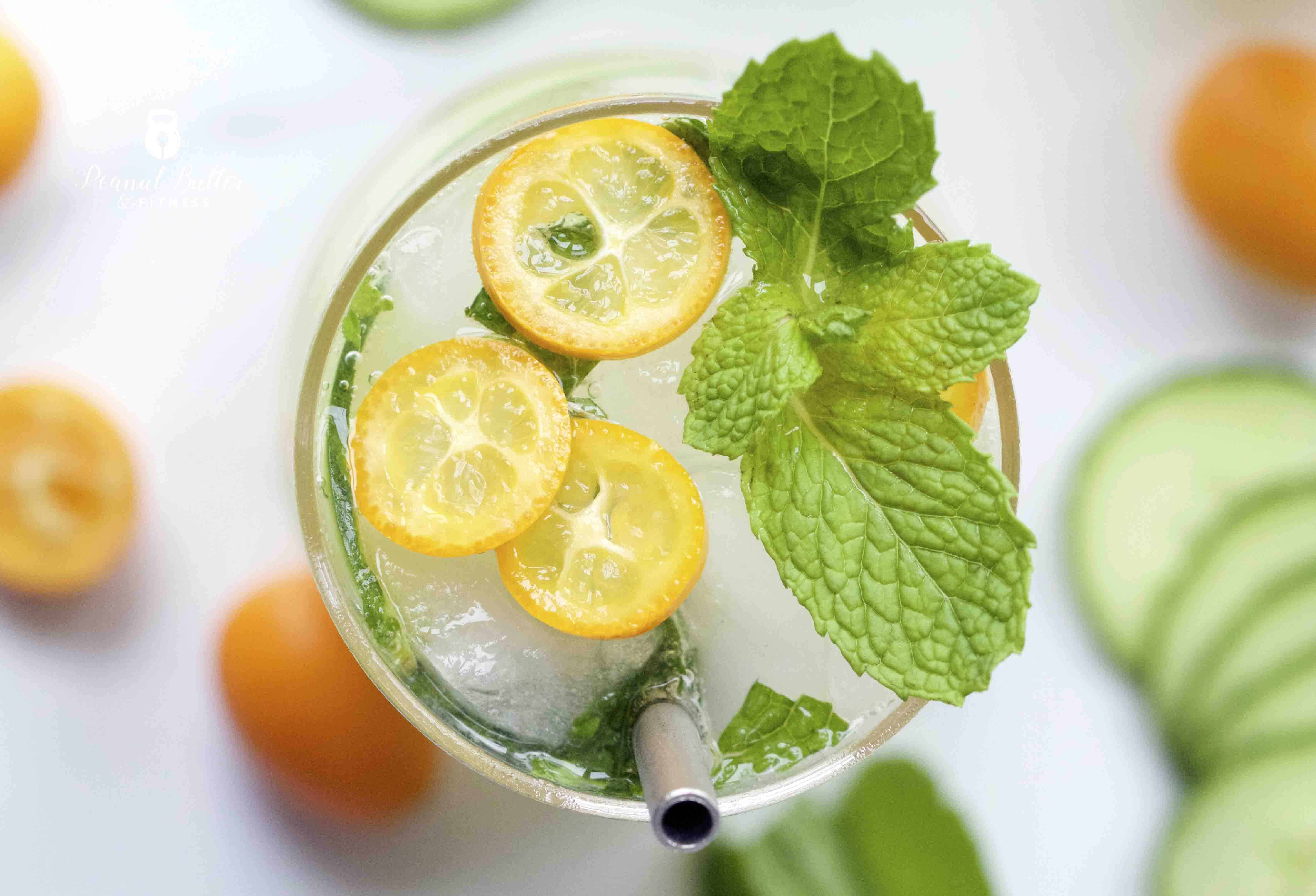 This cooler is basically the ultimate [boozy] spa drink. It reminds me a lot of a mojito, thanks to the mint and simple syrup. I used enough of the simple syrup to give it a gentle sweetness, but you can certainly add more or use less to fit your tastes. The kumquat lends a citrusy tang that's somewhere between a lime and orange but is totally unique and awesome. The use of a floral gin helps enhance that citrus flavor even further. Then it takes a turn for the cool and refreshing with a hint of cucumber. I might be in love <3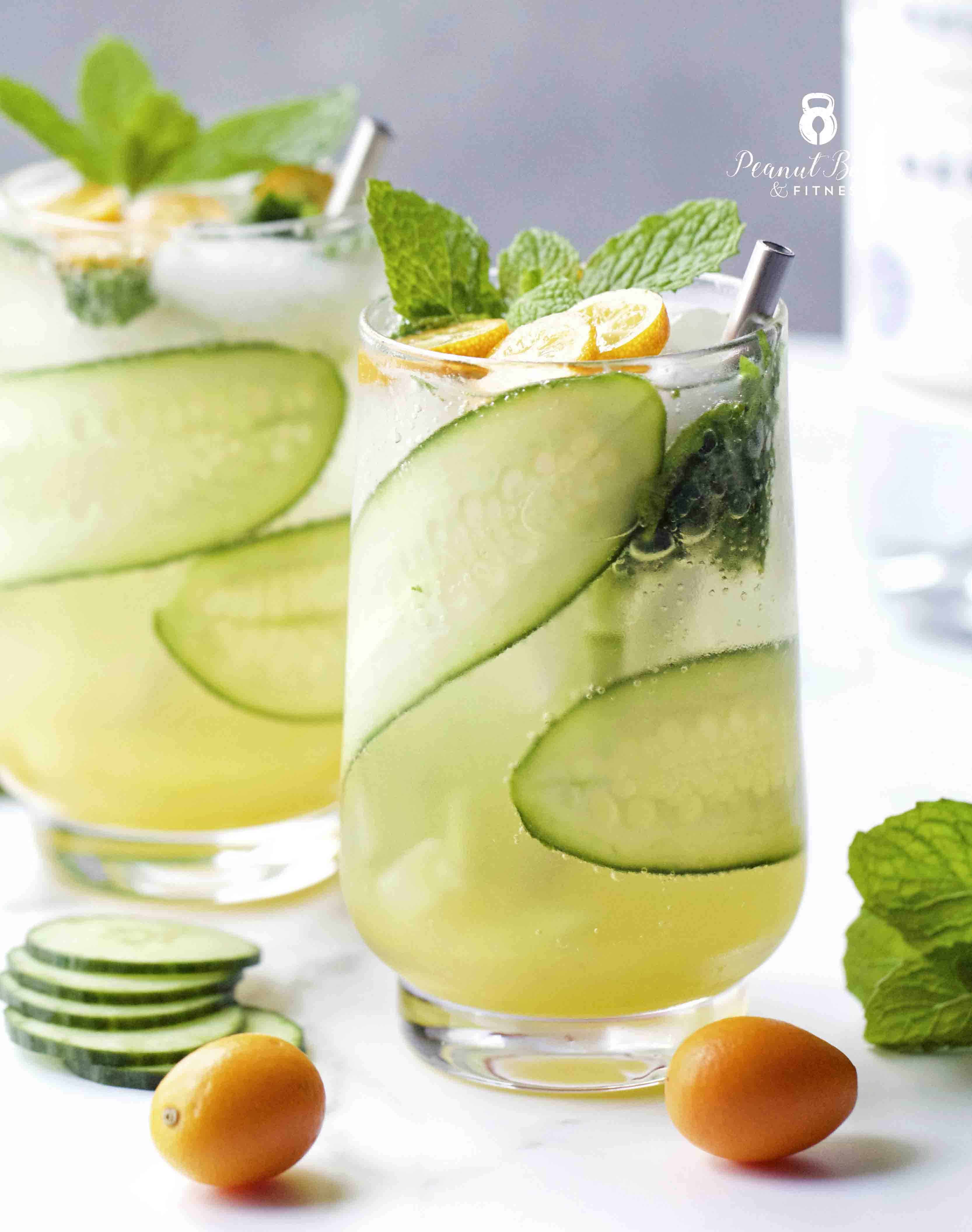 Don't forget to use your reusable stainless steel straws or biodegradable straws, or else you'll end up chomping on chunks of mint. Which I wouldn't even be mad about, to be honest. With a drink this fresh, how could you be?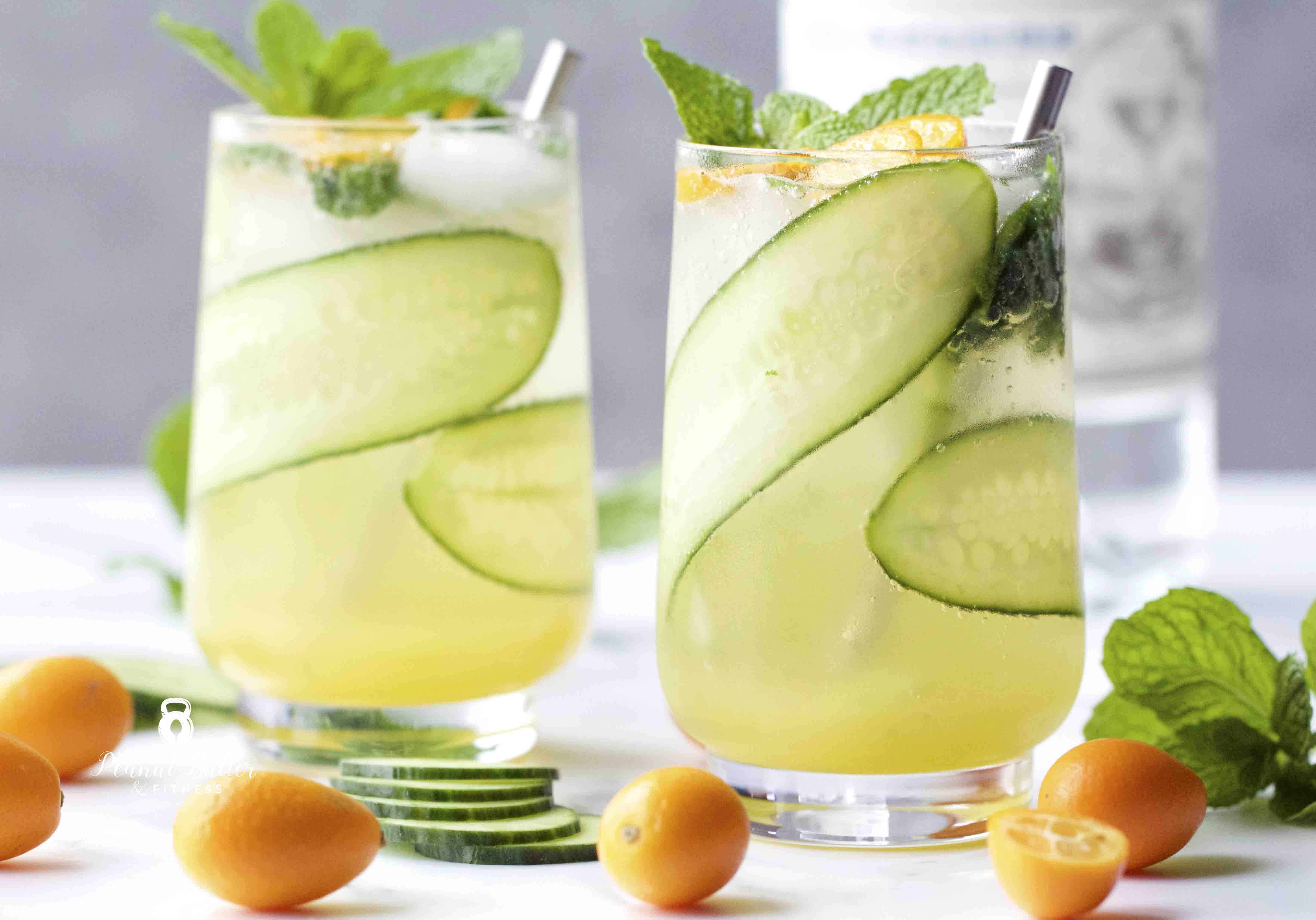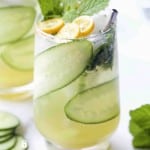 Cucumber Kumquat Cooler
Prep Time 5 minutes
Total Time 5 minutes
Servings 2 servings
Calories per serving 182 kcal
Ingredients
8 oz sparkling water
3 oz gin
2 oz cucumber kumquat simple syrup (see recipe below)
1 1 inch section thin sliced cucumber (plus additional for garnish)
6-8 mint leaves
Instructions
Divide mint leaves into two glasses and top with 2-3 thin slices of cucumber per glass. Add 1 oz simple syrup per glass, then muddle until scent and oils of mint have been released.

Top muddled mint and cucumber with 1 1/2 oz gin per glass. Fill glass with ice, then top with sparkling water. Garnish with additional cucumber slices, kumquat slices, and mint before serving.
Nutrition Facts
Cucumber Kumquat Cooler
Amount Per Serving
Calories 182
% Daily Value*
Carbohydrates 18g6%
Fiber 1g4%
Sugar 17g19%
* Percent Daily Values are based on a 2000 calorie diet.
For my macro trackers out there, I wasn't able to create a My Fitness Pal barcode for this recipe since I would have had to decide for you whether to put the alcohol calories in as carbs or fats – that's up to you! The 18 carbs listed here are just for the sugar, kumquats, and strawberries. For my non-macro trackers, here's more info on what I'm talking about.
Even though I couldn't do a barcode for the boozy drink, I was able to make one for the simple syrup, which is the most important part of this cocktail. Cheers!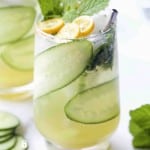 Cucumber Kumquat Simple Syrup
Prep Time 5 minutes
Cook Time 10 minutes
Total Time 15 minutes
Servings 7 servings (1 oz per serving)
Calories per serving 71 kcal
Ingredients
1/2 cup pure cane sugar (100 grams)
1/2 cup water (4 oz)
1 cup halved kumquats (5 oz)
1 2″ chunk peeled cucumber (55 grams)
Instructions
Add water, sugar, and halved kumquats to a small pan. Bring to a boil over medium heat and continue to boil for 5 minutes. Remove from heat and cover for 10 minutes.

Add cooled simple syrup and kumquats to a food processor with peeled cucumber. Pulse for 30 seconds to 1 minute. Strain before serving.
Nutrition Facts
Cucumber Kumquat Simple Syrup
Amount Per Serving
Calories 71
% Daily Value*
Carbohydrates 18g6%
Fiber 1g4%
Sugar 16g18%
* Percent Daily Values are based on a 2000 calorie diet.