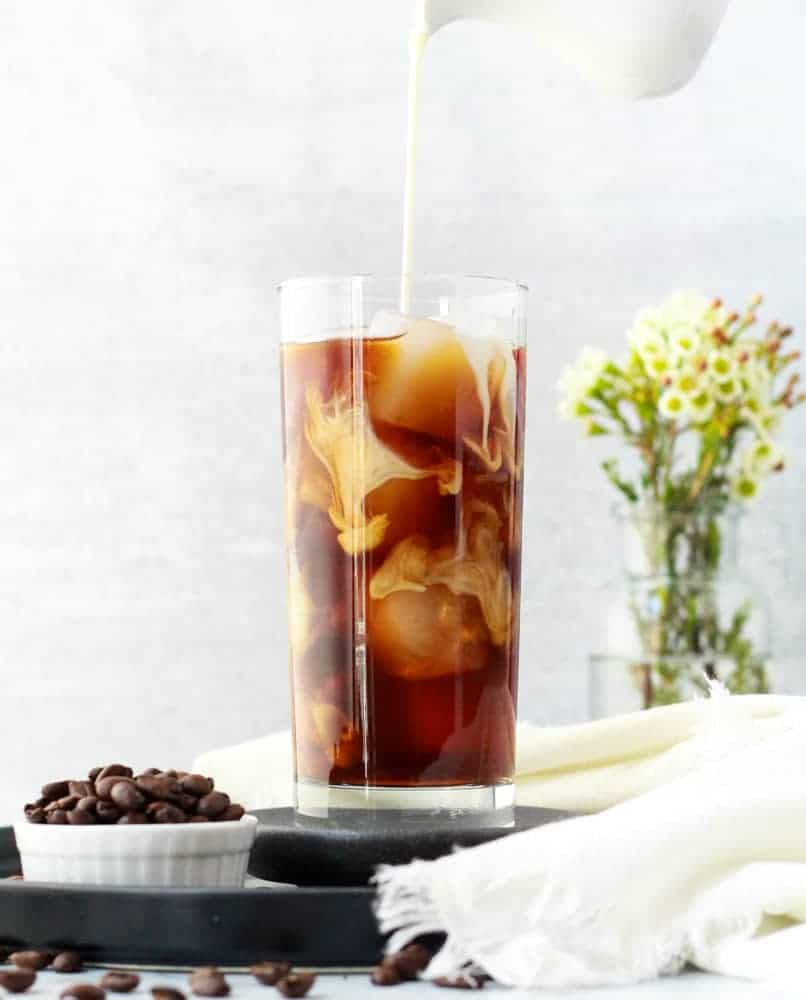 Happy hump day! What do we need to get through the rest of the week?! Cold Brew Coffee! When do we want it?! Now! Errr, um, maybe like 12 hours from now? Truly it's best to keep a jar of this on hand in your refrigerator at all times so you never run out. Especially when the dog days of summer have hit (at least they have here in San Antonio). I think it only ended up being like 98 degrees yesterday but for some reason we had the most amazing evening where the temperature actually cooled down to 83 degrees by 8PM. IT. WAS. GLORIOUS. Usually it's still 95 degrees at 9PM.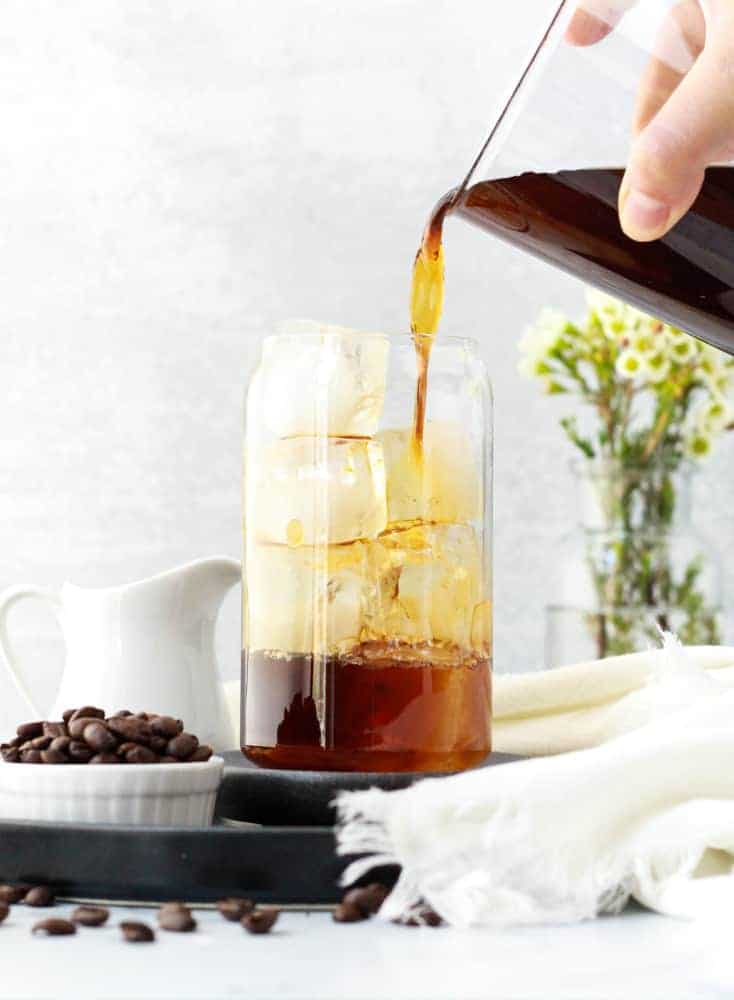 Anywho, enough about the weather, amirite? Let's talk about coffee. Cold brew has definitely been having a moment for at least a few years. The best thing about it is that watering it down with ice is actually what you're supposed to do and even then it still holds on to plenty of rich, bold flavor. Unlike pouring hot coffee over ice, which inevitably turns into water with a bit of coffee flavor…just don't. Good quality cold brew is too easy to make at home to play that game.
*Queue the glamor shots*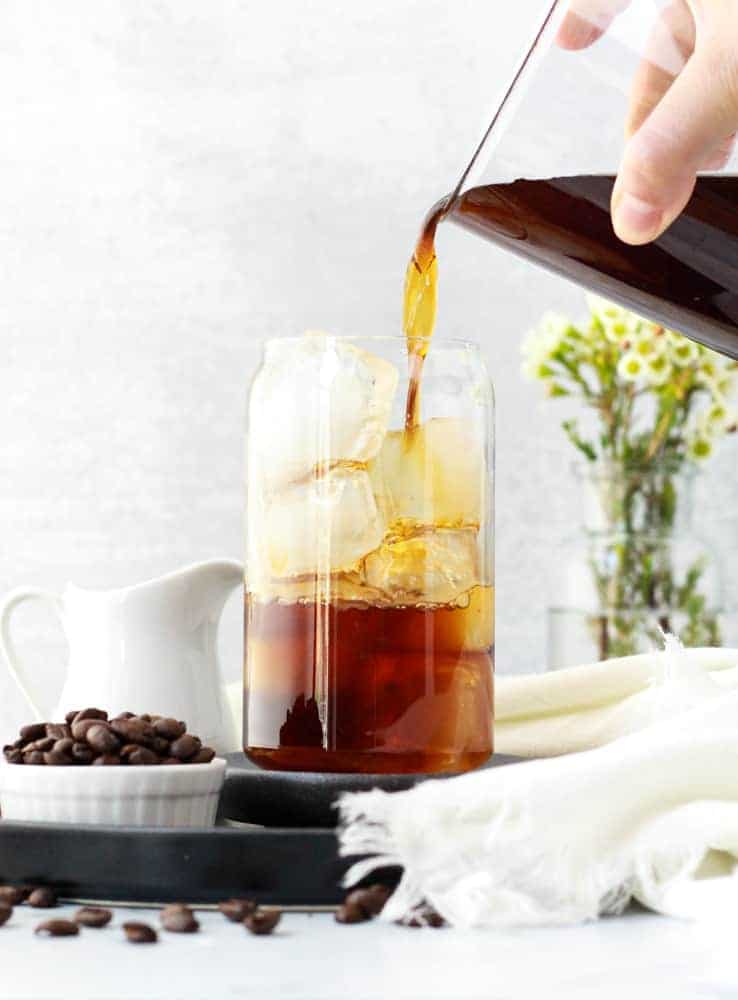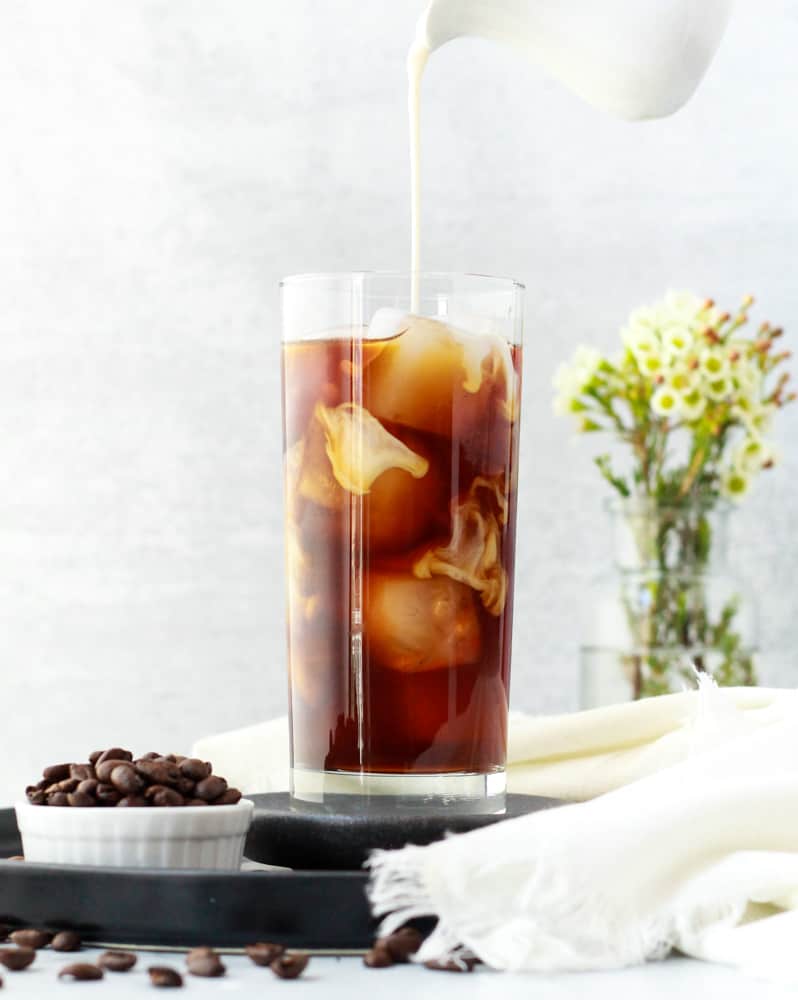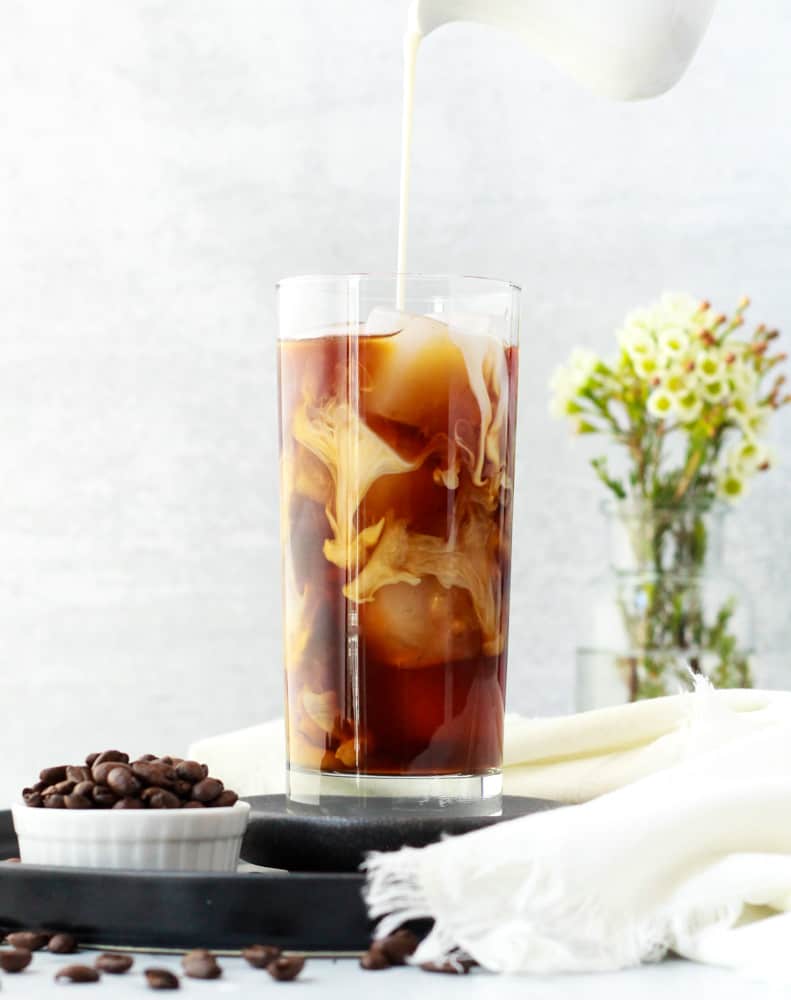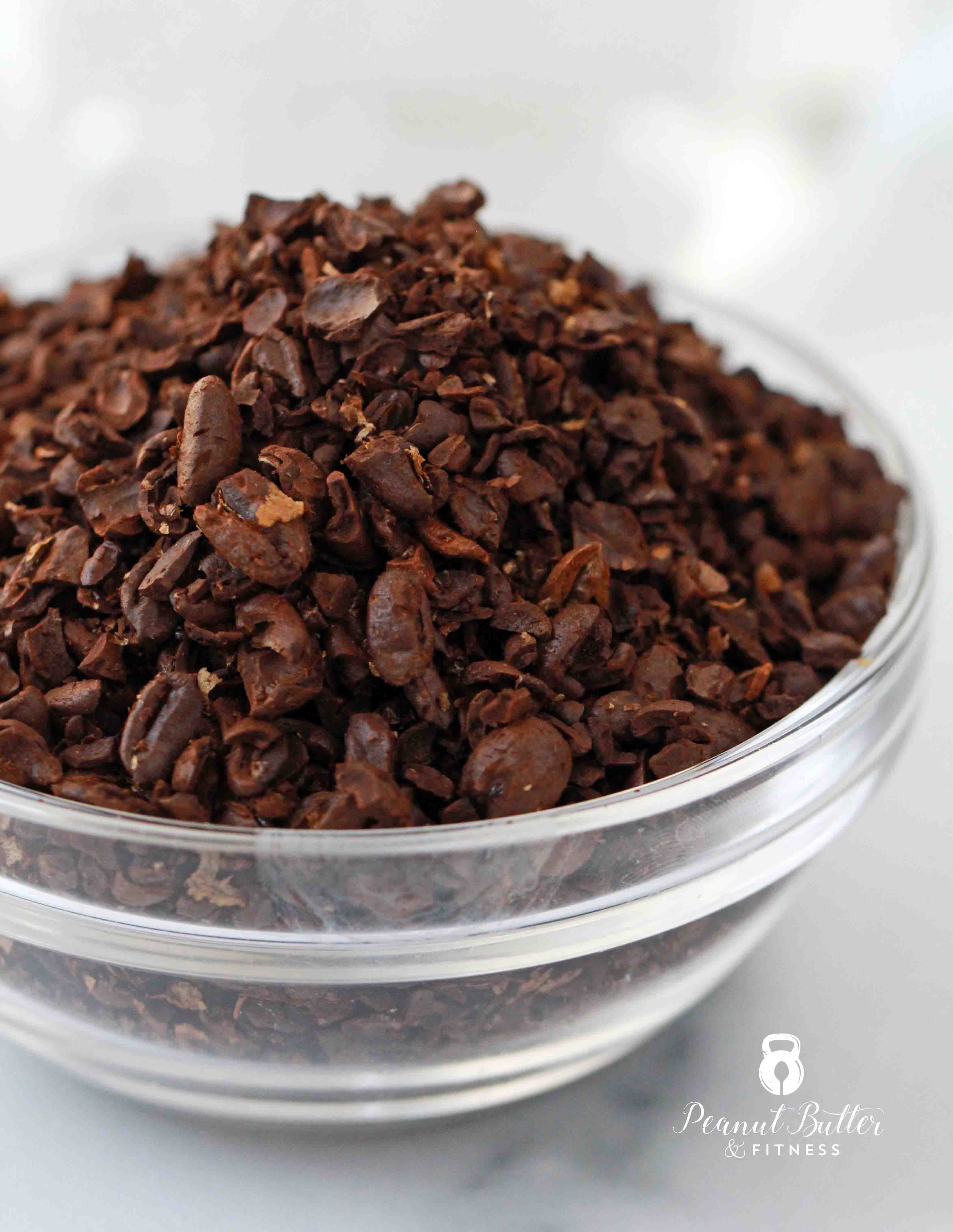 It's best to buy whole coffee beans and grind them yourself to a coarse grind. You don't want them too fine (*ehem, pre-ground coffee*) or too much oil will be released, resulting in a bitter flavor. And honestly, using whole beans allows you to get the freshest coffee anyways. Store your whole beans in the freezer – you can get about 4 batches of cold brew out of a standard 12 oz pack.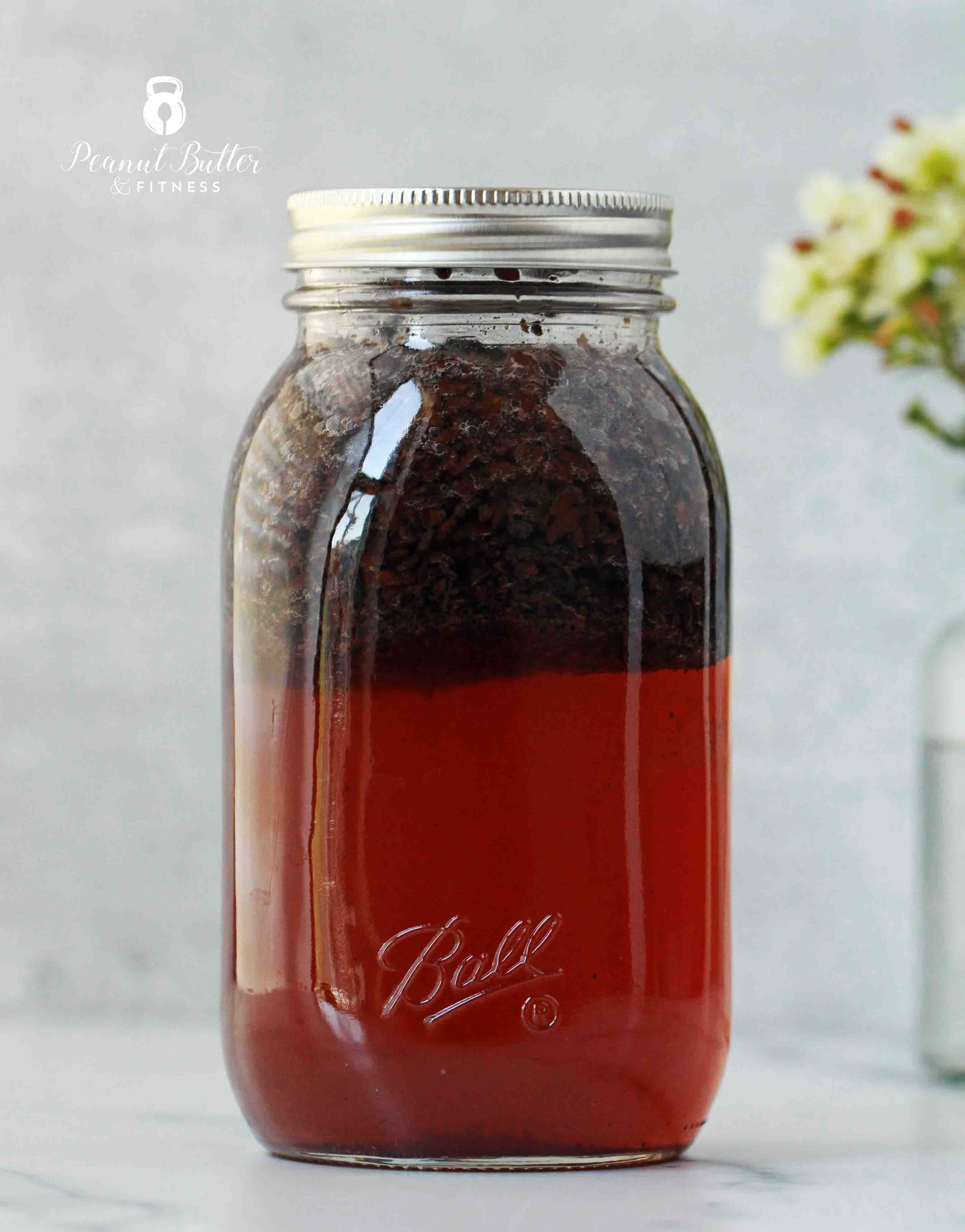 This is a 32 oz jar, which I have a link to below the recipe (it's an Amazon Affiliate link, btw). If you really dig cold brew and plan to have it once a day or several times a week, I recommend getting a bigger jar so you don't have to make it quite as often. There's a link to a bigger jar below the recipe too 🙂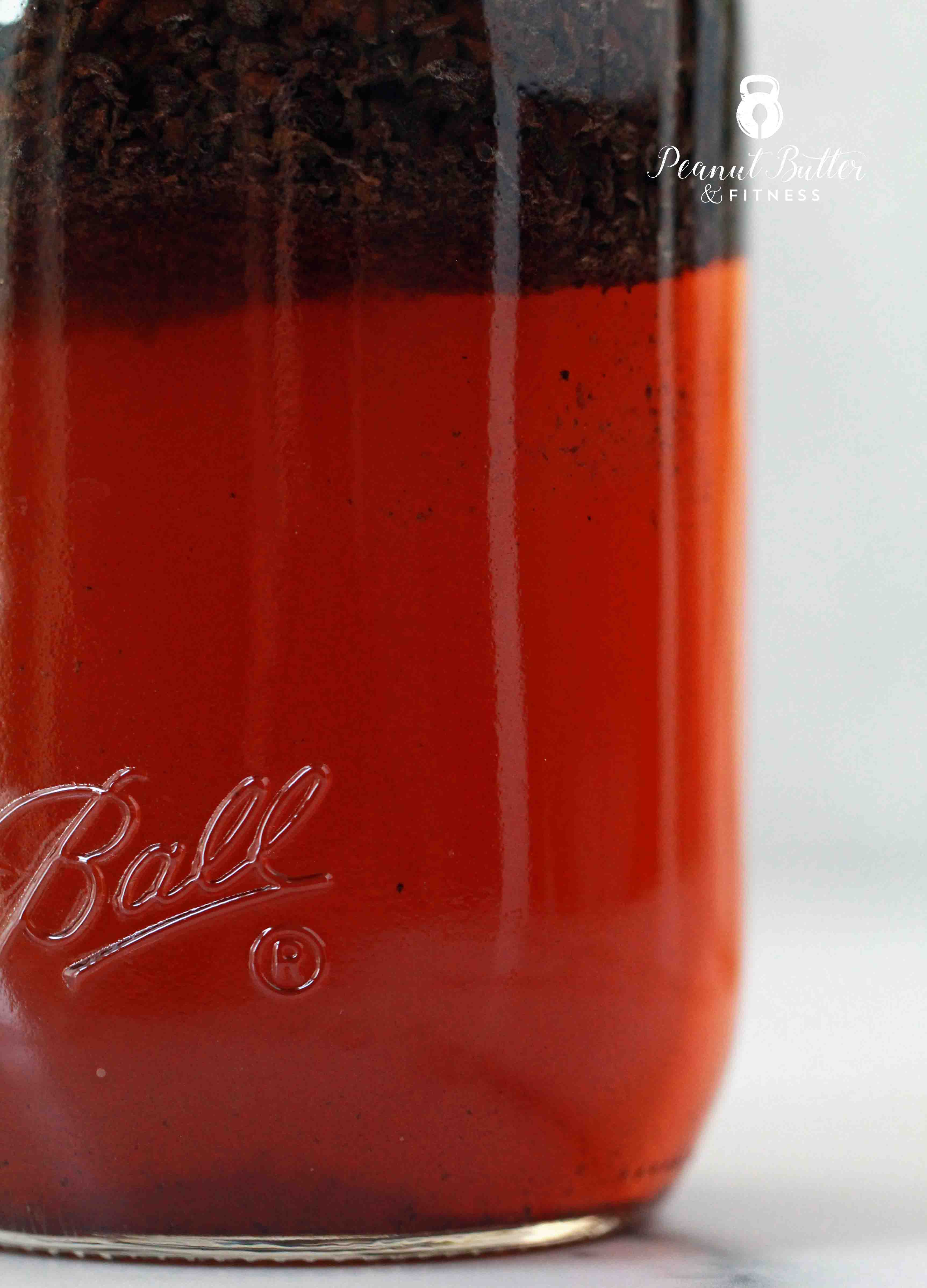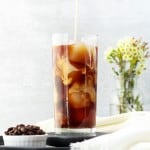 Cold Brew Coffee
Ingredients
1 cup coarsely ground coffee beans
4 cups water
Instructions
Add ground coffee and water to a large jar or resealable container (you can easily double or triple the recipe depending on how quickly you'll drink it.)

Set the container aside on the counter for about 12 hours – allow it to steep longer if you prefer stronger cold brew.

Once cold brew has reached desired strength/flavor, strain the ground coffee from the cold brew. I recommend using a combination of triple or quadruple layered cheesecloth with a fine mesh strainer. Discard or compost the grounds.

Store cold brew in the refrigerator for up to a week.
Recipe Notes
Since this recipe technically makes cold brew concentrate, when you're ready to serve, you can dilute with some water until it reaches the desired flavor and/or pour over plenty of ice. I usually just use a ton of ice and no water, but find what combo you like to reach the right strength and flavor.