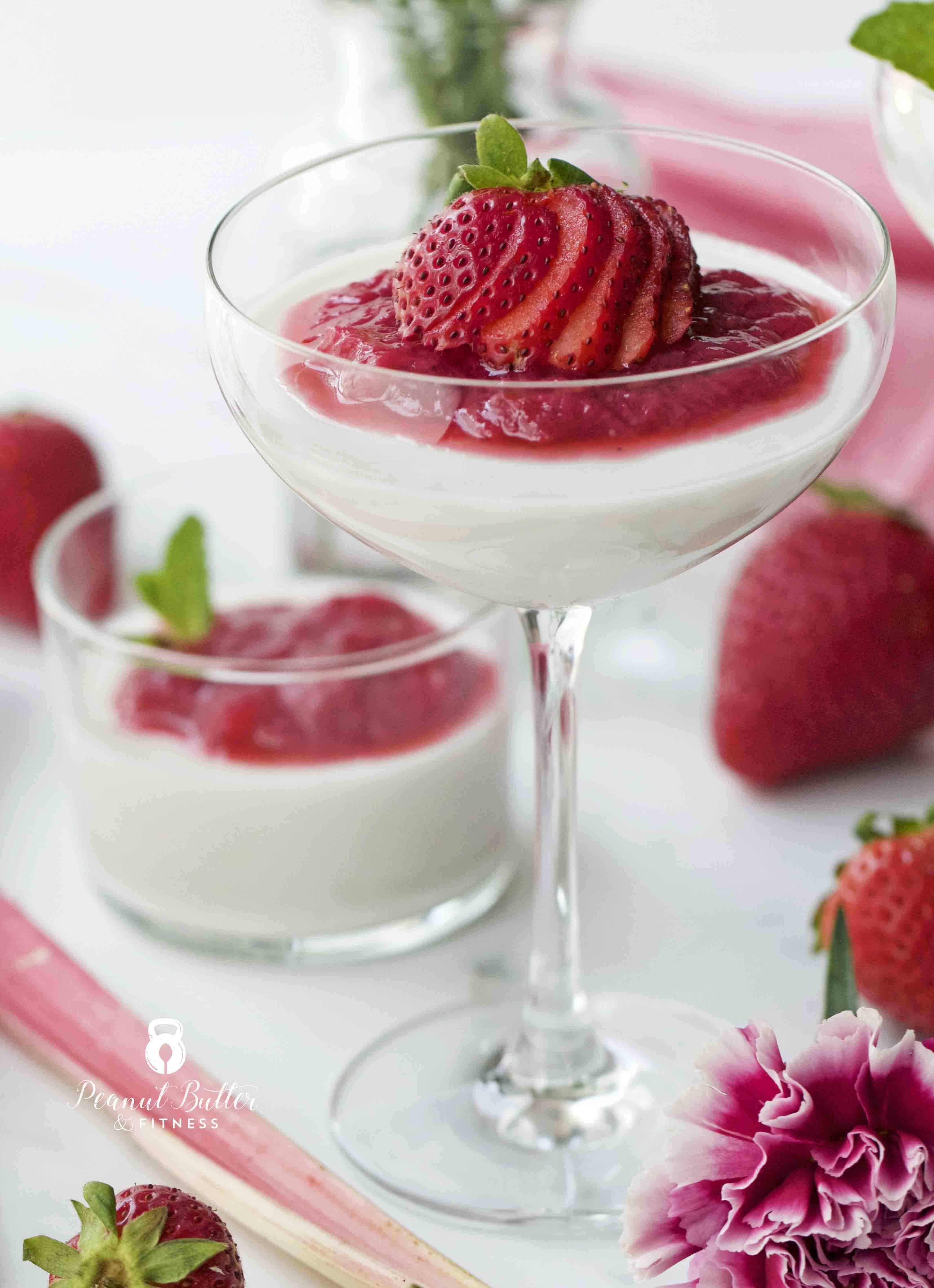 Happy Mother's Day! Celebrate all the most important ladies in your life with this luxuriously silky Coconut Panna Cotta with Strawberry Rhubarb Compote. The combination of strawberries and rhubarb is not only a perfect late spring match made in heaven, but it's also a pretty nostalgic flavor for me. My grandparents used to have rhubarb plants in their yard (I can still remember exactly where) and my grandma would make the most delicious creations with it.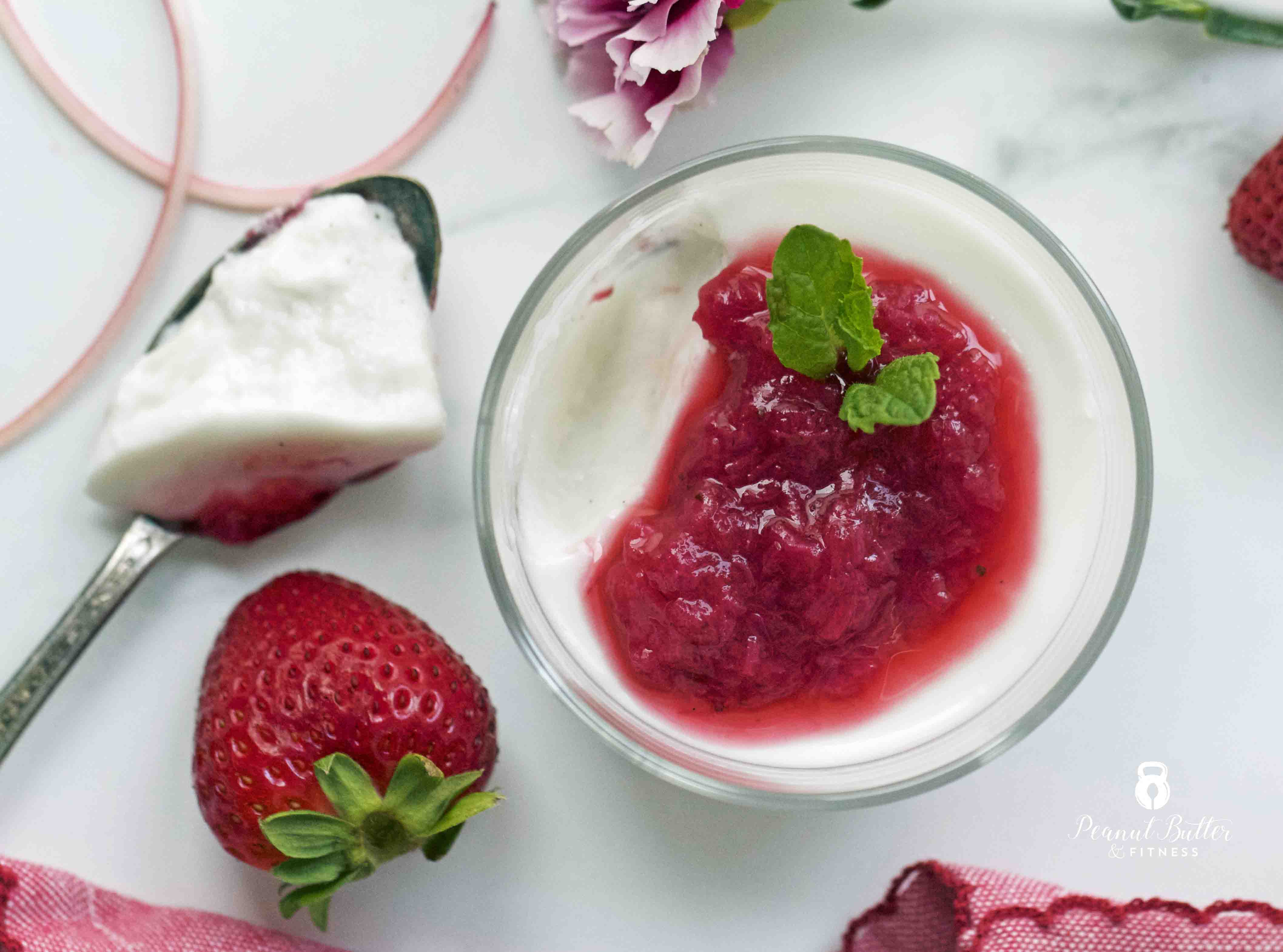 Rhubarb is a super interesting vegetable to me and I love boiling it down to make compotes like this one because it turns into this flavor bomb of a mash. Add in some strawberries and honey to sweeten things up, and you've got this compote. I added a pinch of cardamom to help set those flavors off, but if you don't have any on hand you can just skip it.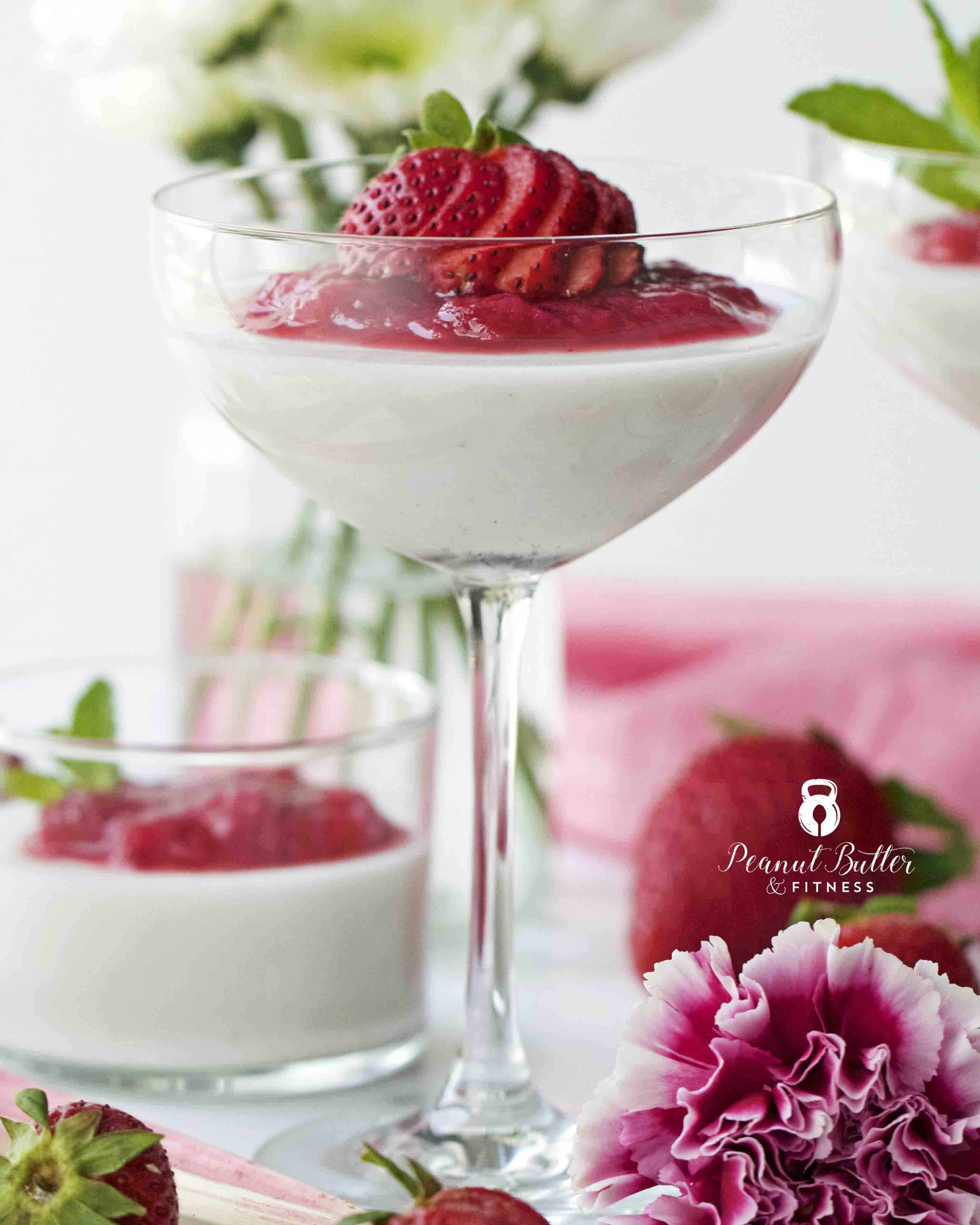 I think it took me 3 times before I got just the right amount of gelatin to achieve the consistency I wanted in the panna cotta…it needs to be silky smooth and just barely firm, so it melts in your mouth but can still hold up to the compote topping. I know you're jealous about all the taste testing I had to do 😉 Enjoy!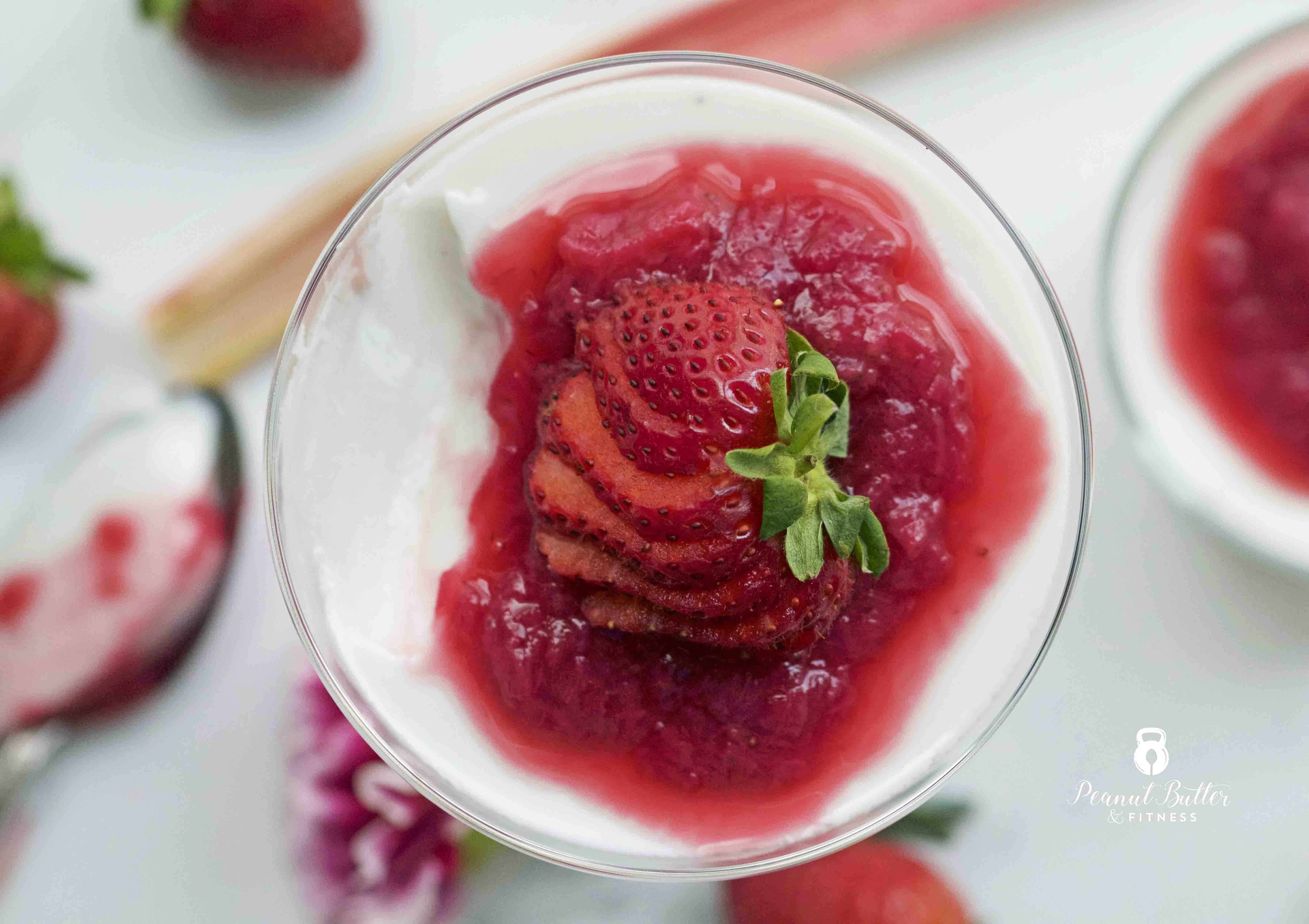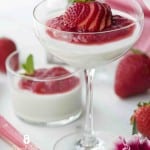 Coconut Panna Cotta with Strawberry Rhubarb Compote
Prep Time 15 minutes
Cook Time 15 minutes
Resting Time 3 hours
Total Time 30 minutes
Servings 4 servings (about 1/2 cup per serving)
Calories per serving 179 kcal
Ingredients
Strawberry Rhubarb Compote
1/2 cup chopped strawberries (70 grams)
1/2 cup chopped rhubarb (50 grams)
1 tbsp honey (0.5 oz)
Pinch cardamom
Instructions
Add the strawberries, rhubarb, honey, and cardamom to a small pot and bring to a boil over medium heat. Continue to boil for 5-10 minutes until rhubarb and strawberries have broken down into a mash. Set aside to cool.

Scrape the seeds out of the vanilla bean pod and add coconut milk, Monkfruit sweetener, vanilla bean seeds and pod to a small pot. Cover and bring just to a simmer over medium heat. Remove from heat.

Add water to a small bowl and sprinkle gelatin into it. Stir with a fork and whisk into coconut milk mixture.

Strain mixture into a container with a pouring spout, then pour into 4 serving dishes. Place in the refrigerator to set up for at least 2-3 hours.

Top with strawberry rhubarb compote before serving.
Nutrition Facts
Coconut Panna Cotta with Strawberry Rhubarb Compote
Amount Per Serving
Calories 179 Calories from Fat 135
% Daily Value*
Fat 15g23%
Sodium 22mg1%
Potassium 66mg2%
Carbohydrates 16g5%
Fiber 1g4%
Sugar 7g8%
Protein 2g4%
* Percent Daily Values are based on a 2000 calorie diet.