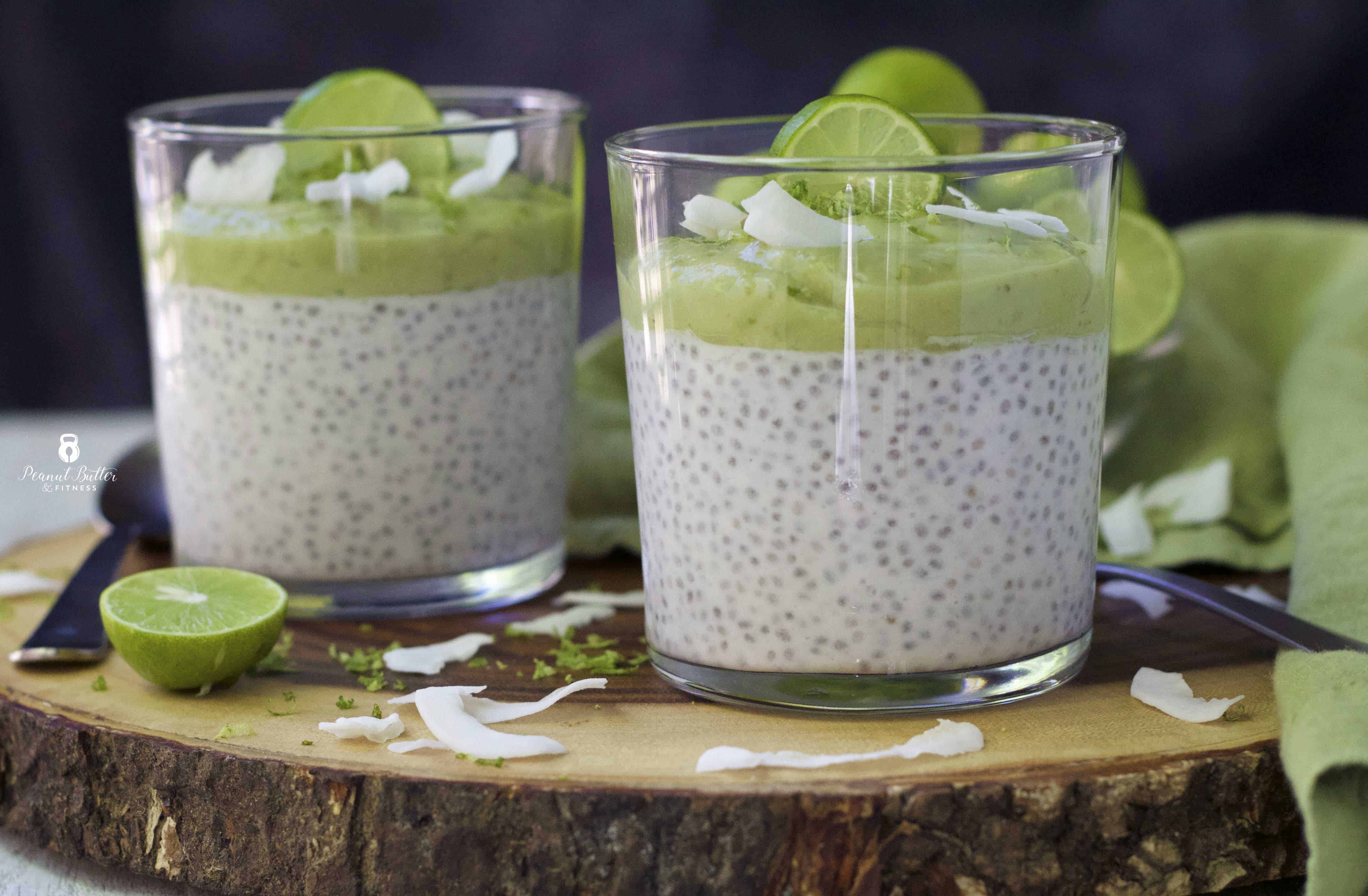 Happy Father's Day, PBF'ers! I hope everyone is enjoying their weekend as much as I am.  Now that I can finally relax without having to study or do schoolwork, I decided to plop myself in front of my brand new TV for most of the day yesterday binge-watching Game of Thrones.  It was glorious.  And yes, I'm way behind on the series…no spoilers please!  Today I've got plans to hit the gym, go to the farmer's market, get groceries, and find something to do outside if it doesn't start storming.  This freedom thing…I like it 🙂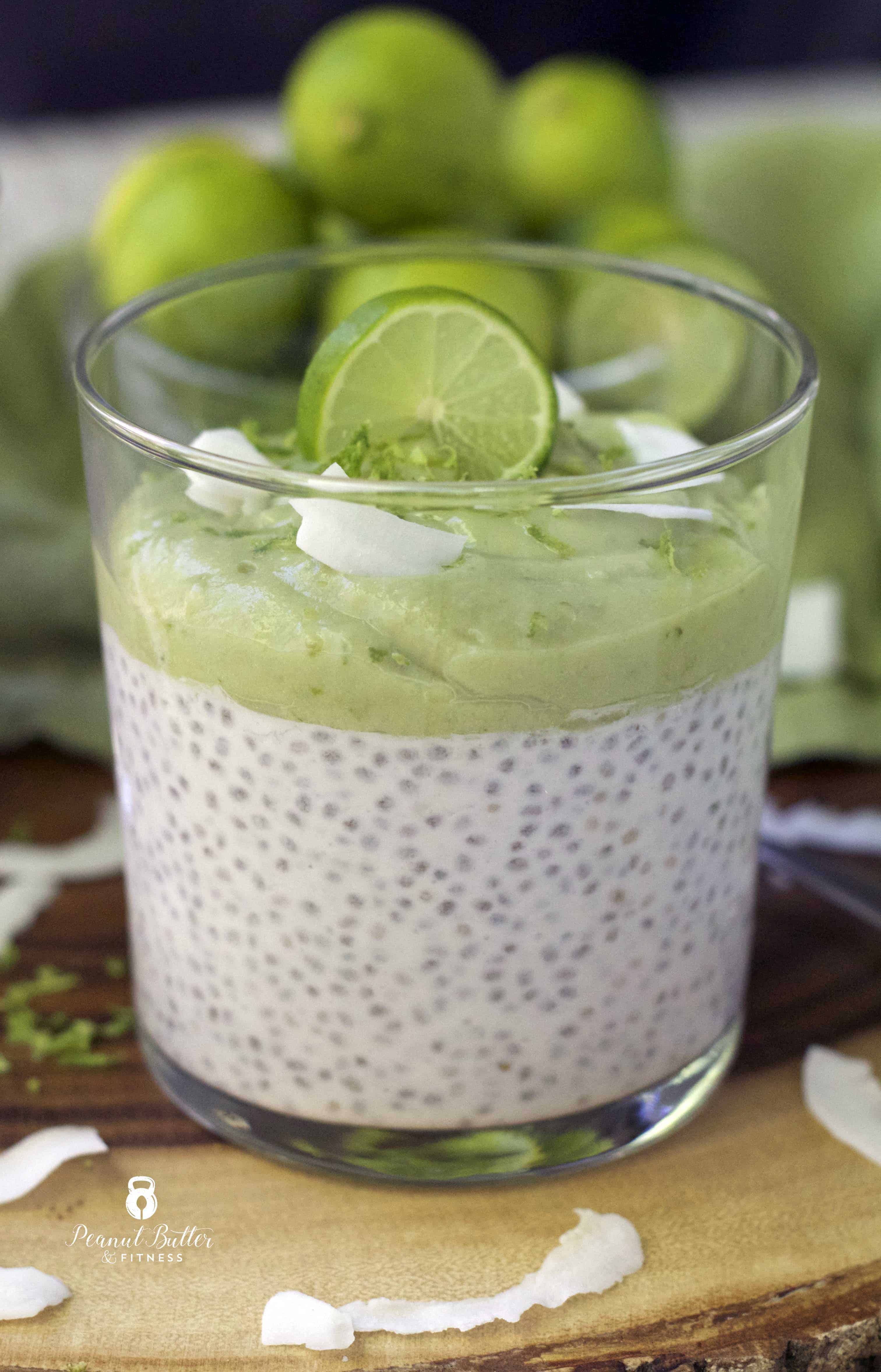 I also like chia pudding, so let's talk about this recipe.  I seriously enjoy a good key lime dessert.  I was lucky enough to have lived in Key West for a couple of years and enjoyed the heck out of all the top notch key lime treats down there.  So of course, I decided to make a healthified key lime treat for myself.  And what goes with key lime? Coconut, duh!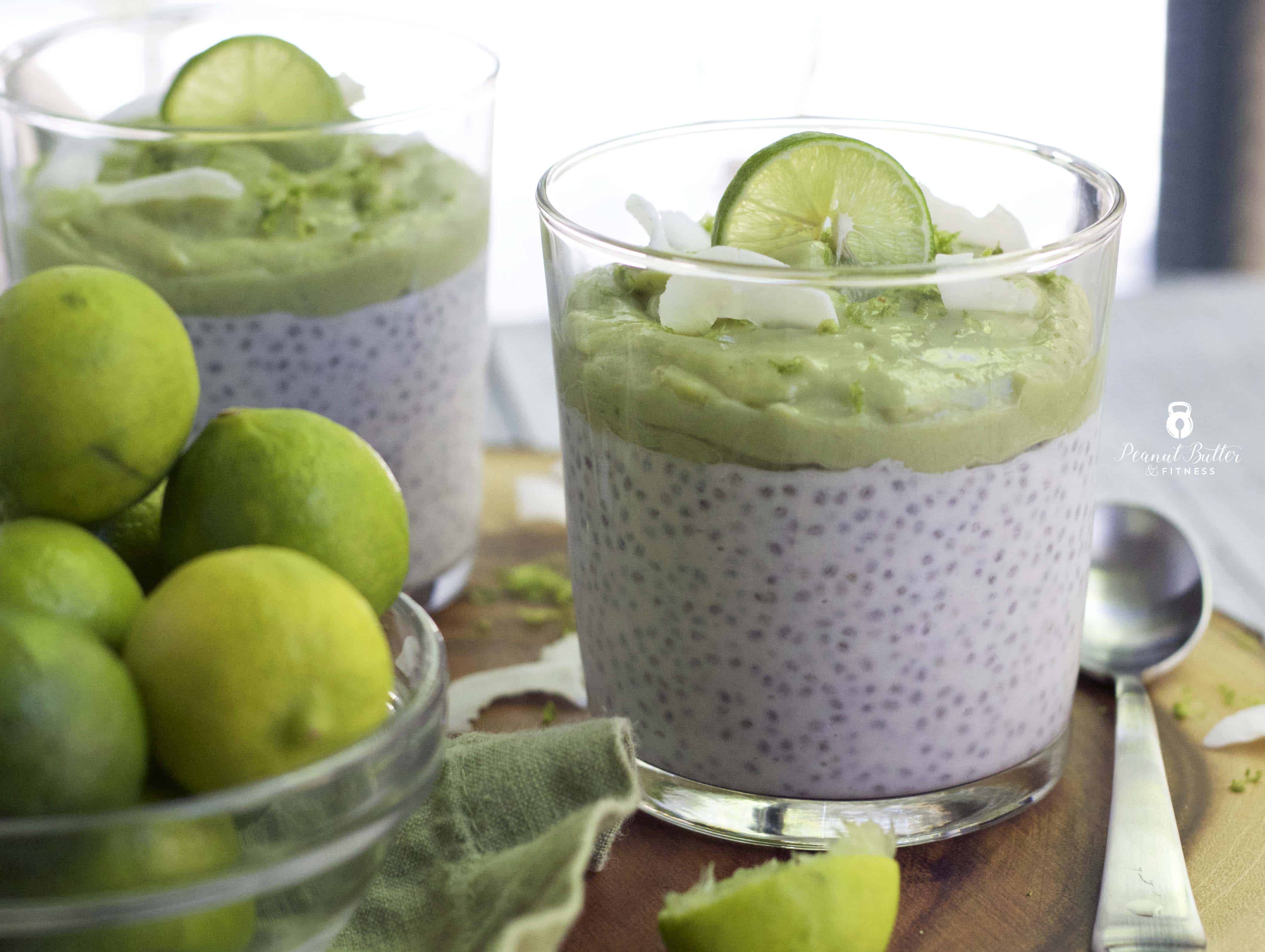 Oh yeah, and there's a fun little surprise ingredient in the key lime mousse that you might not have guessed…avocado! Bring on the healthy fats 🙂  Don't worry, you can't actually taste the avocado, it just brings a creamy luxuriousness to the mousse (and a pretty green color) that makes it hard to stop eating.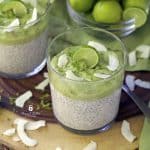 Coconut Key Lime Chia Pudding
Prep Time 20 minutes
Total Time 20 minutes
Servings 5 servings (about 1/2 cup pudding per serving)
Calories per serving 197 kcal
Ingredients
Key Lime Mousse
1/2 medium avocado (50 grams)
1/4 cup coconut milk solids only
2 tbsp key lime juice
1 tbsp key lime zest
1 tbsp honey
Instructions
Mix all ingredients for the coconut chia pudding and divide evenly into five serving dishes. Refrigerate at least 1 hour before topping with key lime mousse.

Combine all key lime mousse ingredients in a blender or food processor until smooth. Spoon on top of chia pudding before serving.

Optional: Top with toasted coconut flakes and extra key lime zest before serving.
Nutrition Facts
Coconut Key Lime Chia Pudding
Amount Per Serving
Calories 197 Calories from Fat 117
% Daily Value*
Fat 13g20%
Sodium 53mg2%
Potassium 121mg3%
Carbohydrates 16g5%
Fiber 5g21%
Sugar 10g11%
Protein 6g12%
* Percent Daily Values are based on a 2000 calorie diet.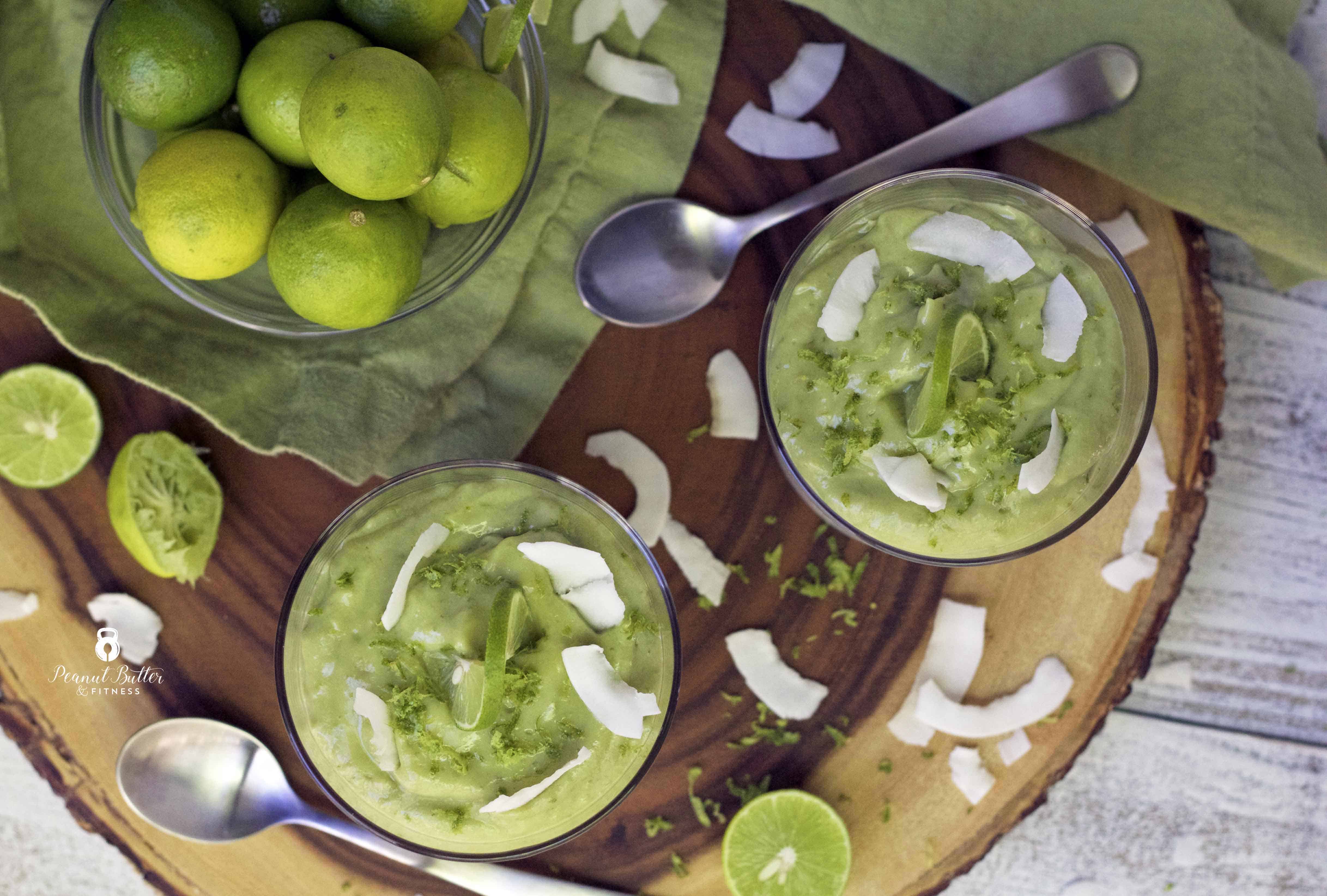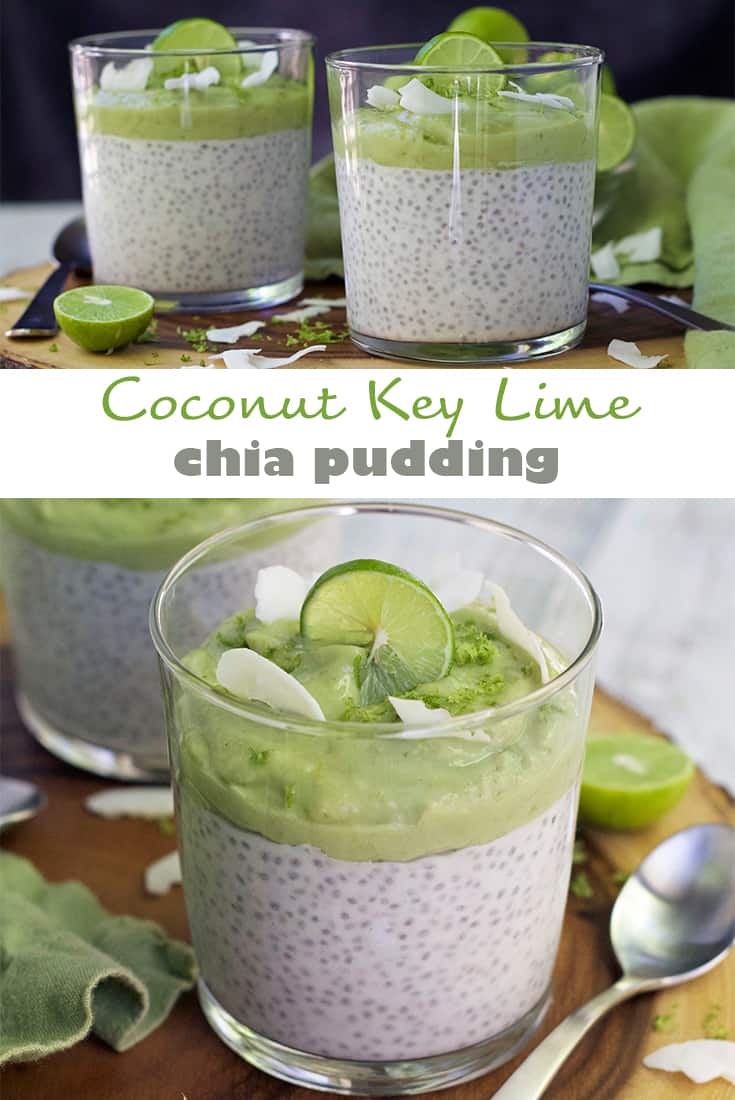 SaveSave