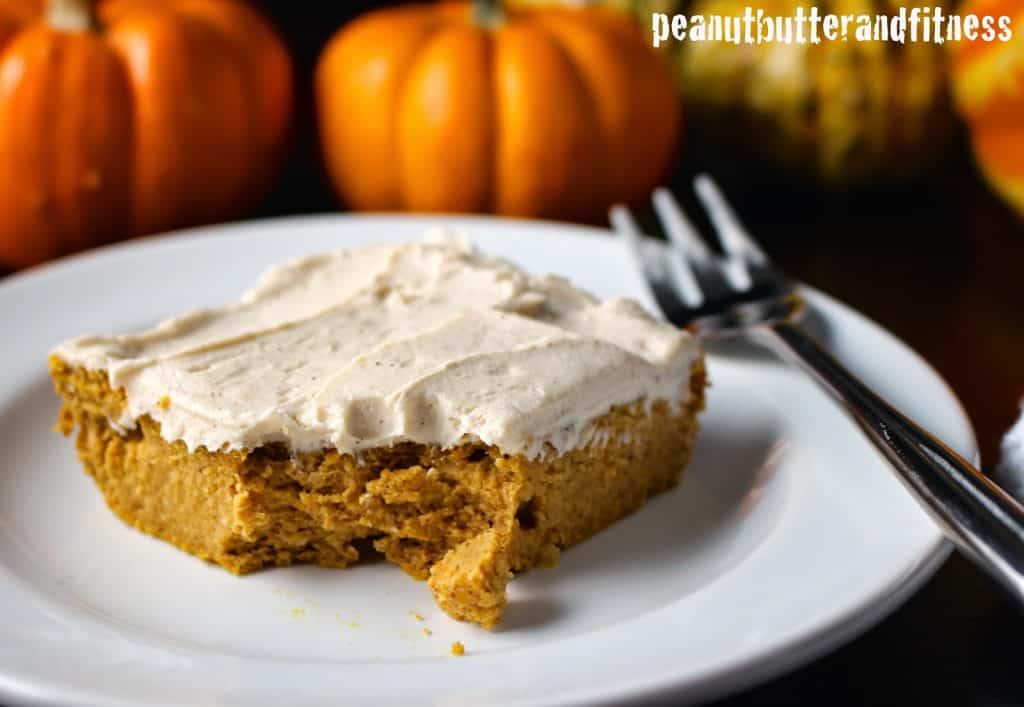 Can't stop, won't stop…making pumpkin recipes!  It's just so good.  And then there's peanut butter – I just can't even handle it right now.  Plus there's a secret ingredient!  And I am apparently unable to complete a normal sentence because I'm too excited.  I'm just so freakin' excited, I didn't know this was happening today (and if you don't get that reference, go watch this video).  Just do it.  Right now.  Honestly, you won't be disappointed.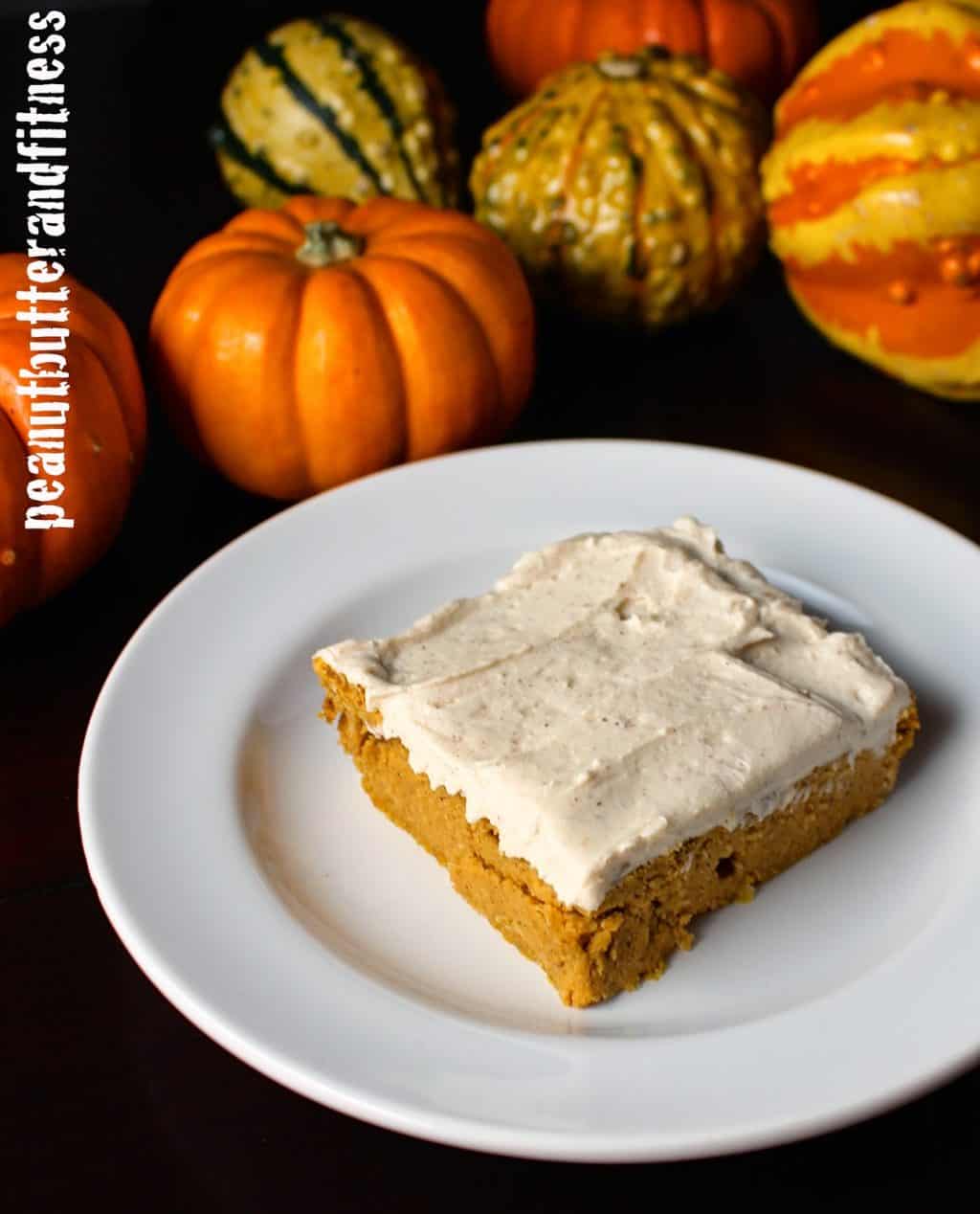 I swear I'm still making normal food, it just hasn't been pretty enough to blog about! About this recipe though…the secret ingredient in these blondies is chickpeas!  I've used them a few times while baking before and they really just add a neutral flavor but add an extra dose of fiber and protein into your recipes.  I personally think they go really well with peanut butter in baking (just like how peanut butter goes with everything) and since it's pumpkin season, bring on the fall flavors!  There's a good amount of cinnamon spiciness in there to complement the pumpkin too.
I used a mixture of Cellucor Cinnamon Swirl and Peanut Butter Marshmallow whey protein in the blondie batter, but if you don't have those, just use vanilla.  You won't get quite as much peanut butter or cinnamon flavor that way, but I bet it will still taste great.  Leave a comment at the bottom about how it turns out if you try it that way!  The texture of these blondies is dense but rich and moist, with a bit of a tendency to make lots of delicious little crumbs 🙂  I originally cooked them for 25 minutes at 350 degrees, but baking at 325 degrees for a bit longer will make them a little more "done."
Whenever you pour the blondie batter into the pan, make sure you smooth it out really well.  When you bake with chickpeas, they tend to hold their shape while baking.  So any big ridges you leave will stay the whole way through the oven and will be the first to burn 🙁  I baked mine a little too hot and not quite long enough, so I adjusted the time/temp in the recipe below!
The cream cheese frosting is not the healthiest thing ever, but I wanted something that I didn't necessarily have to refrigerate religiously before serving.  And seriously, it's so delicious that I wouldn't even want to sub something healthier in there!  I used casein protein in the frosting because it makes things much creamier than whey protein.  Get yours on Amazon.
SaveSave