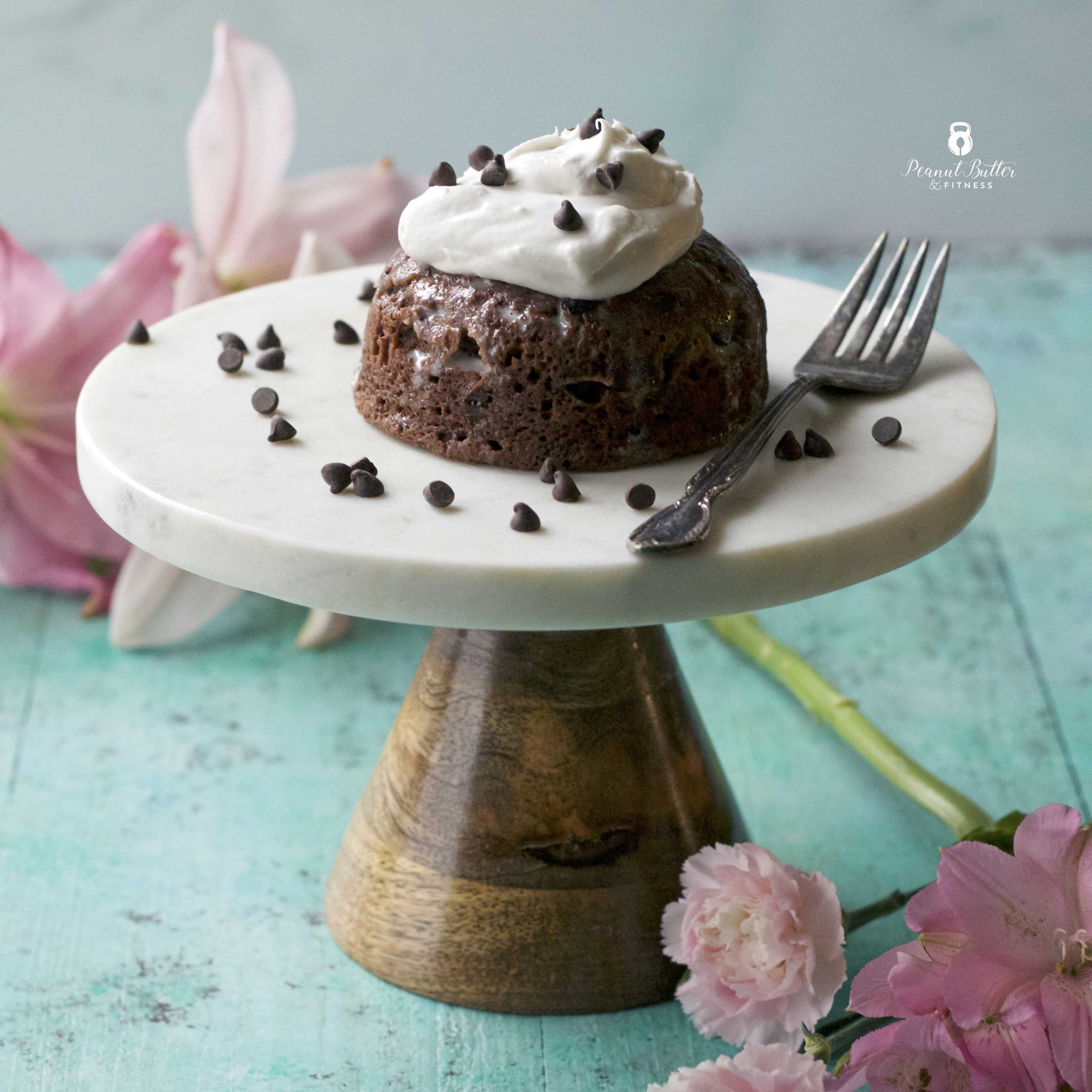 Happy Mother's Day! I hope you're all planning on spoiling your mother today…or at least get her some flowers if you won't see her.  This dessert isn't exactly a Mother's Day dessert, unless your mom counts macros 😉 I made this recipe as one big mug cake in a soup-style mug, but you can easily split the recipe in two and make two smaller cakes.  One for you and one for your mom or special someone!
You may have noticed that the outside of the mug cake looks a little slick…well it's because I tried to put the coconut cream frosting on when the cake was still piping hot right out of the microwave.  The big, delicious blob of frosting slid right off!  You won't have that problem if you leave the cake inside the mug to eat it, but in case you do plan to put the cake on a plate, just let it cool down a bit before frosting it.
I used coconut cream as the base for my frosting in this cake because I generally try to avoid dairy now.  I can eat a little bit here and there, but my old ways of snacking on Greek yogurt are over 🙁  Buttttt….if you can eat dairy you could totally use some non-fat vanilla Greek yogurt instead of coconut cream if you'd like to save some fat macros and bump up your protein intake by a few grams.  Enjoy!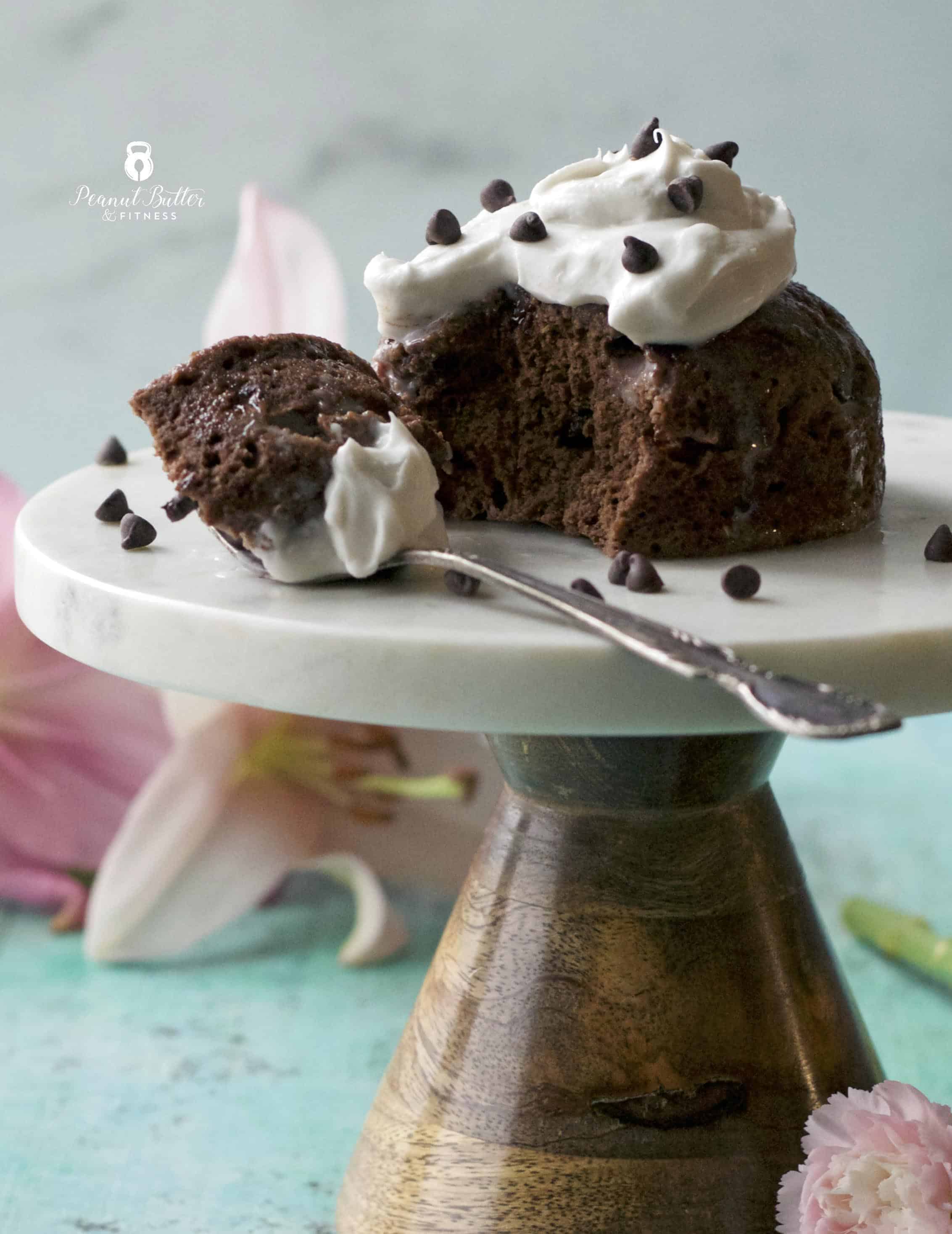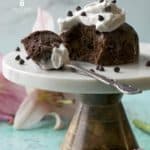 Chocolate Protein Mug Cake
Prep Time 10 minutes
Cook Time 2 minutes
Total Time 12 minutes
Servings 1 serving
Calories per serving 299 kcal
Instructions
Mix all mug cake ingredients, then pour into a large mug that has been sprayed with non-stick cooking spray. Microwave for 2 minutes and 15 seconds. Your cooking time may vary slightly with the power of your microwave.

Mix coconut milk solids, collagen, and Stevia until smooth. Serve on top of a slightly cooled mug cake.
Recipe Notes
To get the coconut milk solids, refrigerate a can of Thai Kitchen full-fat coconut milk overnight.  Flip the can upside down and open it from the bottom, then pour off the liquid.  You'll be left with coconut milk solids.
Nutrition Facts
Chocolate Protein Mug Cake
Amount Per Serving
Calories 299 Calories from Fat 99
% Daily Value*
Fat 11g17%
Cholesterol 9mg3%
Sodium 98mg4%
Potassium 101mg3%
Carbohydrates 28g9%
Fiber 6g25%
Sugar 9g10%
Protein 22g44%
* Percent Daily Values are based on a 2000 calorie diet.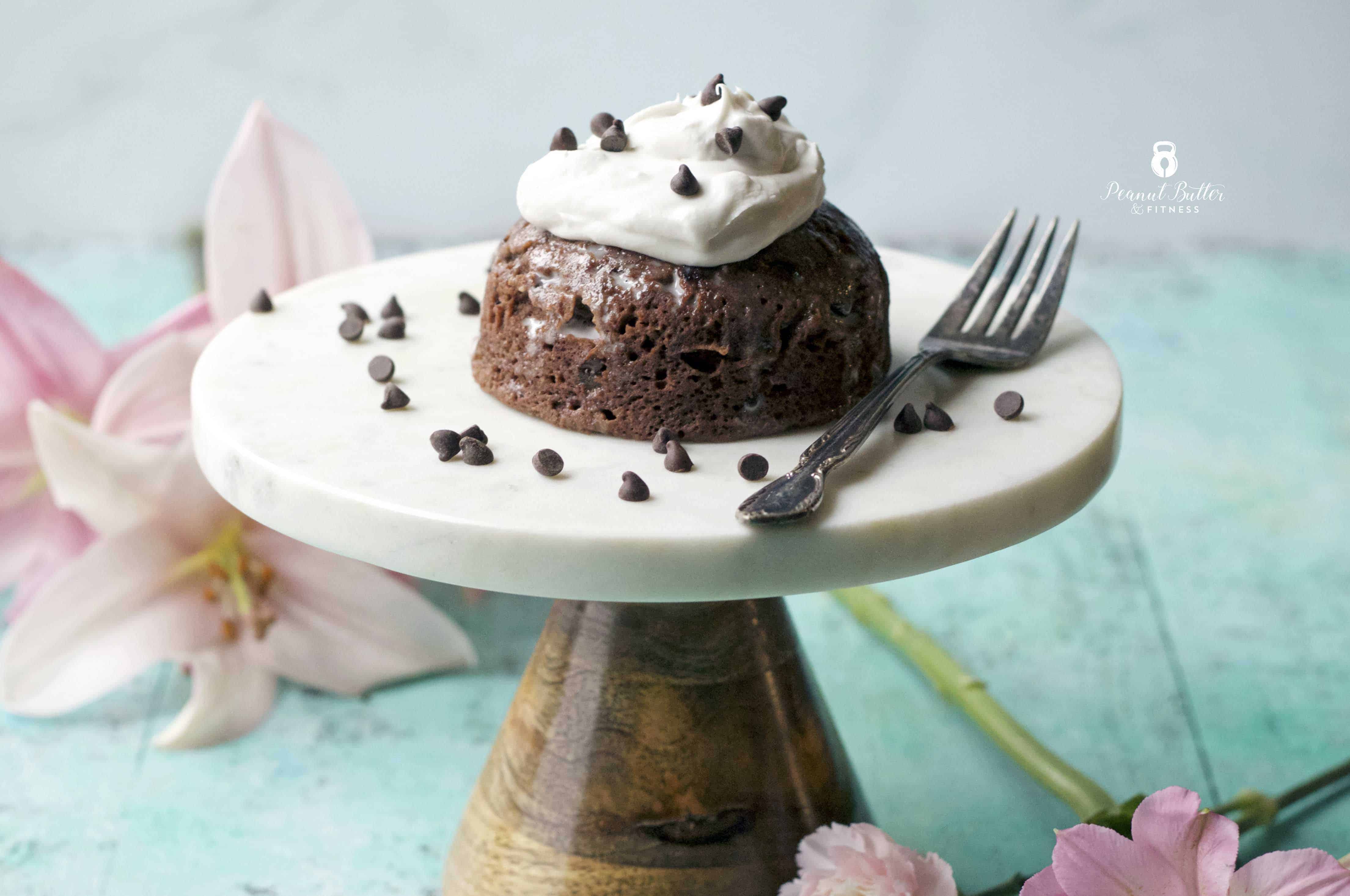 SaveSave
SaveSave